Johnson: Gaffe-prone Brexiteer with ruthless ambition
Since coming to power in July, Boris Johnson has shed his image as a jovial, wisecracking mop head to reveal a ruthless streak that has marked him out since childhood.
But his high-stakes Brexit approach of leaving the EU on October 31 come what may has led to a series of defeats in parliament that have left him totally humiliated.
The man with a lifelong ambition to be prime minister – or "world king" in the words of his sister Rachel Johnson – could end up becoming Britain's shortest-serving leader.
With a colourful and chequered career in politics and journalism, Johnson was already the country's most recognisable politician when he took power in the midst of Britain's deepest political crisis since World War II.
Born Alexander Boris de Pfeffel Johnson in New York in 1964, he is the embodiment of privilege, having attended the elite Eton College and Oxford University.
He started out as a journalist, writing for The Times, before being sacked for fabricating quotes.
Undeterred, he went on to become Brussels correspondent for the Daily Telegraph and eventually editor of the Spectator magazine.
He became an MP in 2001, but was sacked as Conservative Party arts spokesman in 2004 for lying about an extra-marital affair, demonstrating a fast-and-loose relationship with the truth that has dogged him throughout his career.
His personality-driven approach helped him develop a celebrity status and to score an unlikely victory by becoming the Conservative mayor of multi-ethnic, Labour-voting London.
But it has led to frequent criticism over his attention to detail and his ability to govern, particularly during his poorly-received spell as foreign minster.
"He's great on rhetoric but lousy on delivery," Steve Norris, a former Conservative candidate for London mayor told The Guardian newspaper.
A former colleague, who asked to remain anonymous, told AFP that Johnson was "very much 'big vision'.
"Once he got a team he trusted, he'd leave you to get on with it," he said.
While he could master the detail when required, on some issues, "there's an element of winging it".
Johnson is proud of his record in London, pointing to low levels of crime, successful delivery of the 2012 Olympics and investment in transport and housing as proof of his ability to get things done.
But critics cite expensive projects such as a cable car across River Thames, an aborted garden bridge and his decision to buy second-hand water cannons that police were not permitted to use.
It wasn't, however, until he successfully spearheaded the 2016 campaign to leave the European Union that he was transformed from a political sideshow into the deeply polarising figure who now leads the country.
He made his first tilt at the Tory leadership shortly after the referendum but failed after his closest ally betrayed him, but he laid the groundwork for this year's contest early.
The winner, Theresa May, made him foreign secretary, but "where gravitas and grasp of detail were needed, Johnson supplied bon mots," the Chatham House think-tank said.
The gaffes that had helped burnish his popularity in lower office were no longer a laughing matter and he was accused of jeopardising the case of Nazanin Zaghari-Ratcliffe, a British-Iranian woman held in Tehran for sedition, by mischaracterising her job.
He resigned a year ago in protest at May's EU strategy, cementing his position as the champion of Brexit.
His campaign to replace her was only briefly derailed by headlines about a police visit to his home following a noisy row with his girlfriend, Carrie Symonds.
It reignited interest in the love life of a serial philanderer who has been married twice.
Despite his own socially liberal views – he has long backed gay marriage and advocated an amnesty for illegal migrants as London mayor – Johnson has also drawn accusations of "dog-whistle" politics.
His biographer Andrew Gimson said Johnson was not instinctively divisive but delighted in shocking the political establishment – not unlike his highest profile supporter, US President Donald Trump.
The House of Commons broke into rare applause last week when a Labour MP spoke out about Johnson's previous characterisation of Muslim women wearing burkhas as looking like "letterboxes".
He was also forced to apologise to the people of Papua New Guinea in 2006 after writing about "Papua New Guinea-style orgies of cannibalism and chief-killing".
Comments
comments
Cop, four suspects held while trying to steal Sh28.5m from Busia bank: The Standard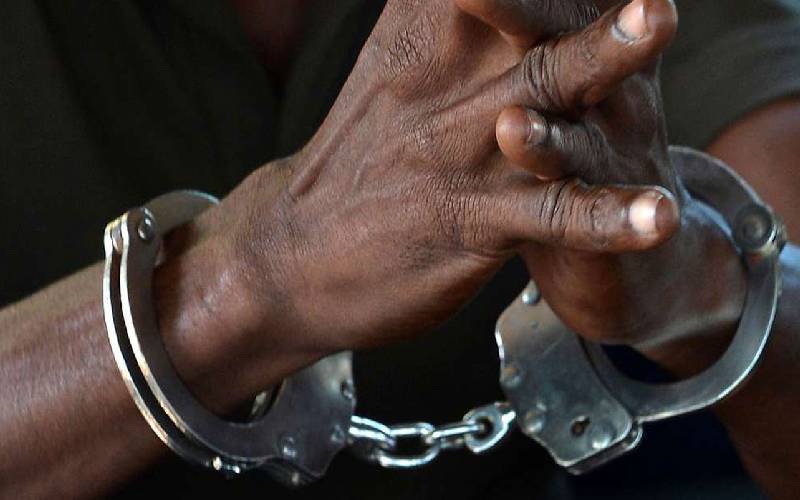 Detectives from the Directorate of Criminal Investigations (DCI) have arrested five suspects including a police officer trying to withdraw cash from a Kenya Commercial Bank (KCB) in Busia town.  
The five were arrested in Busia town and Ahero as they tried to withdraw Sh28.5 million from an account held at KCB Bank-Busia town.
"Five suspects including a police officer were today arrested in Busia town and Ahero (Kisumu County) after an attempt to withdraw Sh28.5 million from an account held at KCB Bank-Busia town branch backfired," DCI said on Twitter.
SEE ALSO: New team to probe minors' mysterious killings
Three suspects were arrested after the withdrawal forms they presented to KCB Busia branch manager did not tally with that of the account holder.
Bhavin Ramesh, Vijay Jamnaday and Desmond Lusweti were arrested after the bank tipped DCI officers after noting their trick.
"Arrest of three suspects followed a discrepancy noted in the transaction form presented to the branch manager that bore a different ID number," said DCI.
Two other suspects Constable Kipkirui Tanui attached to Wilson Airport and an alleged city businessman Alex Kimeli were arrested while waiting for their colleagues to withdraw the cash.
After sensing danger, the two sped off towards Kisumu as they tried to escape but police caught up with them.
SEE ALSO: All-out assault on crime commendable
"Police Constable Kipkirui Tanui Kimeli an alleged businessman in Nairobi who had been waiting in a getaway car outside the banking hall were pursued and caught up with at Ahero."
Comments
comments
Forbes magazine denies reports that Kim Kardashian has joined billionaire's club – Nairobi News
Forbes magazine has denied claims by rapper Kanye West that her socialite wife Kim Kardashian is now a billionaire.
This after s recently after Coty Inc. acquired a 20% stake in the socialite's KKW beauty franchise for $200 million.
According to Forbes, the deal pushed the socialite to close a billion mark with her net worth currently being estimated to be about $900 million.
Early last week, the 39-year-old reality star's husband bragged about her wife's newly-acquired billionaire status.
"I am so proud of my beautiful wife Kim Kardashian West for officially becoming a billionaire. You've weathered the craziest storms and now God is shining on you and our family. So blessed this is still life," Kanye said on social media.
Although Kim is not a billionaire yet, she is now slightly above her younger sister Kylie Jenner, 22, who Forbes hailed as a self-made billionaire in 2019 and 2020 only to strip her of the title in May this year, accusing her of inflating business figures and forging tax returns.
With the sale of the 20% stake, Kim is still the majority shareholder of her KKW beauty company that sells make-up and fragrances.
She holds 72% stakes with her mother Kris Jenner owning an 8% stake.
Comments
comments
Kenya: COVID-19 Recoveries Hit Record Low As Number of Infections Races Towards the Peak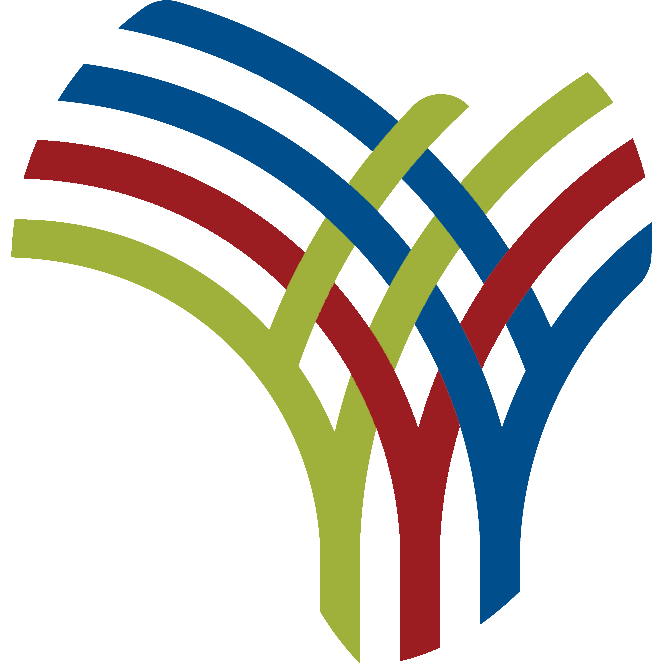 Week 16 saw the highest number of new cases reported in a day and the lowest number of recoveries registered in a month.
A pile-up of active cases might complicate Kenya's fight against Covid-19 if the country continues reporting fewer recoveries at a time average daily new cases continue to grow, suggests a Nation Newsplex analysis of the country's coronavirus data.
Only 232 people were reported to have recovered from the virus in Week 16 (June 26 to July 2) of the country's journey through the pandemic. This was the lowest number in four weeks and close to a half the 437 people that were reported to have gotten well in week 13, when recoveries peaked before the numbers started to fall.
"The recovery rate should not worry you very much. I wish you concentrated on the case fatality rate because that will be telling you the quality of care that you provide to the people," Mr Patrick Amoth, Health director-general, told journalists on Friday.
The number of people confirmed to have fully recovered dropped from an average of 62 per day to 33 in four weeks, even as the country's average number of people reported to have contracted the virus shot up to 222 from 125 over the same period. Coincidentally, it is the same week in which the highest number of infections in a day was reported, 307 (on July 1), that the Ministry of Health also announced (on July 2) that 20 people recovered, the lowest number in a month.
The divergence between the infection and recovery curves has introduced a trend which, if not disrupted, will deliver a huge active Covid-19 caseload with the potential of firing up the infection rate and overwhelming the healthcare system.
That the country ranks 10th in Africa in number of cases (7,577) but climbs up five places to position five in number of active cases (5,182) gives the impression that alongside the swelling number of infections, the country is faced with a stubborn virus that seems to hang around for a little longer than is the case in many other African countries. A very low death rate too would partially explain a high number of active cases. For example, about a quarter of the 15,070 cases so far reported in Algeria are active, thanks to not only a recovery rate of 70 per cent, one of the highest in Africa, but also a high death rate of six per cent. However, a 100 per cent recovery rate and a zero per cent death rate are the most desirable results in fighting the pandemic.
Kenya has a death rate of two per cent, mirroring the continent's share of infections that have resulted in death.
Many of the active cases in the country might be people who contracted the virus in the past few days and therefore may not have had enough time to recover. People with a mild attack of Covid-19 recover in about two weeks, while it takes about three to six weeks for those with severe or critical version of the disease to expel the virus from their body, according to the World Health Organization.
However, the fact that there are a number of countries that have reported high numbers of infection but managed to maintain relatively low figures of active cases might necessitate a re-examination of the Kenya's Covid-19 treatment and management approach.
About seven in 10 (68 per cent) of Kenya's reported cases are active. The number is higher than the continent's 50 per cent. The share is only second to Egypt's 69 per cent, among countries that have reported over 5,000 cases. The country has a recovery rate of 30 per cent, the 15th lowest rate in the continent and only higher than Egypt's 27 per cent, among nations with 5,000 cases or more. The recovery rates in Africa and the world are 48 per cent and 56 per cent, respectively, according to data in the John Hopkins University Covid-19 portal.
A high and growing number of active cases has proven to be the surest way to getting the hospitals overwhelmed through increased admission and management of critical cases. However, the country has one thing going for it. "Available data in our country shows that 78 per cent of infected persons admitted to our hospitals are either asymptomatic or mildly symptomatic, and, therefore, can be managed at home, provided proper laid down procedures are followed" said Chief Administrative Secretary for Health, Dr Rashid Aman on June 10, when the Ministry of Health launched the home-based isolation and care guidelines. On the same day the ministry announced the highest number of recoveries in a day to date – 175.
The Jitenge System stepped in to relieve health facilities of the mounting pressure brought about by the rapid growth of community transmission of the virus. It will see hospitals handle only serious conditions while households host and take care of asymptomatic patients and those with mild symptoms under strict conditions spelt out by the ministry.
However, even though the sharing of the disease burden between health facilities and communities would guarantee hospitals a lifeline, spreading out a high number of active cases into household might not yield the desired results if the guideline are breached. Since the country started fighting the pandemic in March, the government has repeatedly warned that indiscipline and a laissez-faire attitude are the biggest impediments to containment.
No need for alarm
According to the general trend displayed by countries that have gone past the most devastating stages of the disease's progression curve, the journey to the peak involves a general growth of new case, death and recovery numbers reported every day. Kenya's dwindling number of recoveries in peculiar, but the Health ministry says there is no need for alarm. "The recovery rate should not worry you very much. I wish you concentrated on the case fatality rate because that will be telling you the quality of care that you provide to the people," Mr Patrick Amoth, Health director-general, told journalists on Friday.
The country recorded 39 and 88 recoveries on Friday and yesterday, respectively. This gives an indication of a higher recovery rate this week and in days to come if the trend lasts.
Eastern Africa has both the highest and some of the lowest recovery rates in the continent. Djibouti and Mauritius lead with 97 per cent each, while South Sudan sits close to the bottom with 16 per cent. Djibouti also has a conspicuously low death rate of one per cent. Neighbour Uganda, with 1,032 cases, has a recovery rate of 84 per cent and is yet to report a Covid-19 death.
In the continent, Ghana has been seen as a good example of resilience. With 19,388 cases, the fourth-highest, the country has a high recovery rate of 74 per cent and a low death rate of one per cent.
Kenya has the highest number of Covid-19 cases and deaths in Eastern Africa, a region where two countries, Tanzania and Burundi, have been inconsistent in making their Covid-19 statistics public. The country's average number of deaths reported in a day has stayed between two and five in a month, consistently furnishing a tally that now stands at 159. This represents about two in five of the deaths in the region.
Comments
comments