Israel's tech scene is growing so fast the country is called the 'Startup Nation,' but a local venture capitalist says it's in danger of losing its entrepreneurial edge
Israel is often called the "Startup Nation" due to the sheer number of entrepreneurs and tech companies in the country of 9 million people.

Itzik Frid, a longtime Israeli tech entrepreneur and the CEO of a startup incubator focused on Arab-led startups, believes that the country will lose its edge if it can't better integrate its Arab minority into the tech industry.

While Arabs make up 21% of Israel's population, they currently only make up about 3% of the tech workforce.

Frid believes that bringing more Arabs into the tech workforce could alleviate the massive wage gap the population faces and improve the Israeli economy.

This post is part of Business Insider's ongoing series on Better Capitalism.
Israel produces an impressive number of highly successful tech companies for a country with just 9 million people, from social navigation app Waze, which sold to Google in 2013 for $1.15 billion, to autonomous driving company Mobileye, which sold to Intel last year for a whopping $15.3 billion.
Israelis have long lovingly referred to the Middle Eastern country as the "Startup Nation," thanks to the sheer number of entrepreneurs building businesses there, particularly in cities like Tel Aviv.
But some, like Itzik Frid, a longtime Israeli tech entrepreneur and venture capitalist, think the country will lose its edge if it can't better integrate its minorities into the tech scene. Frid is the CEO of Takwin Labs, a venture capital firm and startup incubator focusing on Arab-led startups.
"Honestly I love Israel … but I'm so fed up with us being so self-content with us as 'the Startup Nation,'" Frid told Business Insider in a recent interview. "As much as we like to think ourselves as a 'startup nation,' everything in the startup scene is happening in the center of Israel."
Frid isn't the only one who thinks so. The Organization for Economic Cooperation and Development said in its 2018 report that Israel needs to better integrate its Arab-Israelis or risk economic stagnation and declining living standards for all of Israel.
While Arabs make up 21% of Israel's population, they currently make up only 3% of the workforce in the tech industry. And there is a huge wage gap between Jews and Arabs in Israel, with the average Arab making 58.6% of the average Jew in 2015.
Much could be done to close that gap and improve the Israeli economy, Frid said, by getting tech companies to hire and cultivate Arab talent.
"Put aside the fact that they are a minority and we need to encourage them, Israel's economy would benefit by around $60 billion a year. If we need an incentive to do this, that's one," he said.
The government has taken steps to remedy the issue. As part of a law called Resolution 922, a $4.3 billion five-year plan for the Arab sector passed in 2015, funding was increased for Arab business centers and accelerators and the government plans to invest $25.6 million in small and medium-sized Arab businesses.
The government has also pledged to fund 30 months of salaries for Arab employees if a company hires five or more people from that population. The Innovation Authority, the office charged with developing the science and tech industries, said it was expanding grant and support programs for Arab entrepreneurs.
Nearly all of the tech companies in Takwin's portfolio have received grants or seed funds from the Innovation Authority. The larger problem, as it is for most startups, according to Frid, is the funding companies need a year or two down the line.
Fixing that issue, and the larger issue of bringing more Arabs into the tech workforce in general, will likely come down to the industry as a whole doing more to hire and cultivate Arab talent and to provide more funding to Arab-led startups.
Sentence Jane Muthoni to death, the State urges court in husband murder case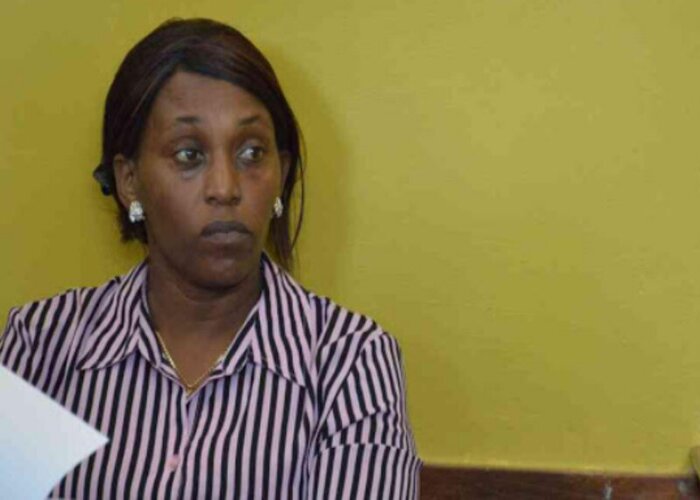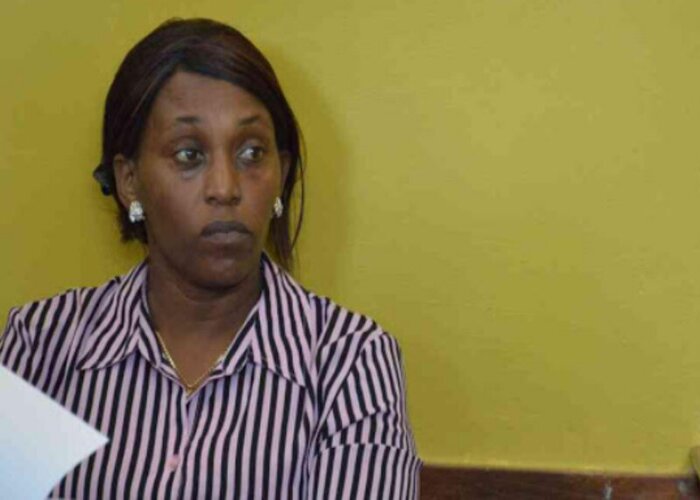 Jane Muthoni hired men, including her co-accused, to kill her husband Solomon Mwangi in November 2016. [File, Standard]
The Office of the Director of Public Prosecutions (ODPP) wants Jane Muthoni, who was found guilty of her husband's murder on April 22, sentenced to death.
Muthoni, alongside her co-accused Isaac Ng'ang'a, was declared guilty of Solomon Mwangi's murder, which occurred in November 2016.
State Prosecutor Catherine Mwaniki told the Nakuru High Court on Tuesday, May 18 that the crime committed by the two; and the manner in which the murder was executed, "deserves a severe punishment such as death sentence".
"This is a case that meets the threshold of a death penalty," said Mwaniki.
"We are looking at the seriousness of the acts that led to Solomon Mwangi's death. In our conclusion, we pray that this court finds that the element of the statutory premeditation was satisfied in this case," she submitted.
According to the prosecutor, her team proved beyond any reasonable doubt that there was "substantial orchestration and planning" of Mwangi's execution by Muthoni and Ng'ang'a.
"Mwangi's death was not caused by a spontaneous act of violence, or an act of self-defense by the accused," said Mwaniki, who proposed Muthoni and Ng'ang'a be sentenced to death.
Lawyer Wokabi Mathenge, who represented Solomon Mwangi's family in the case, reiterated the Prosecution's recommendation, terming Mwangi's killing as "Murder Most Foul".
Take a quick survey and help us improve our website!
Take a survey
"He was defenseless while being killed," said Mathenge.
The lawyer said Muthoni was yet to express any remorse to Mwangi's family over his murder.
"The first accused (Muthoni), being a teacher, was expected to impart ethics to learners. In this case, she was the mastermind of her husband's death. She, therefore, conducted herself in a manner not expected of a person of her stature," said Mathenge.
According to the lawyer, Mwangi's murder deprived his four children of fatherly love.
"We urge the court to find that a death sentence will suffice. Mwangi's death was premeditated and well-planned," he emphasised.
The accused's lawyer, Francis Njanja, however defended Muthoni and Ng'ang'a against death sentence, stating the two have cooperated with the courts thus far.
Njanja maintained that even though the courts found the duo guilty of murder, they were "still innocent".
Muthoni, who addressed the court via video conferencing, pleaded her innocence, saying her family had suffered throughout the period she's been in custody.
"I'm the only hope and surviving breadwinner in my family. My children are suffering, yet those who killed my husband are out there walking freely," she said.
Ng'ang'a, on his part, pleaded with the court to consider a lenient sentence on him.
Justice Joel Ngugi said the two persons will be sentenced on June 3, 2021.
How Mwangi's murder was planned
During the trial, the court heard that in early November 2016, Muthoni hired two men to kill her spouse, the principal of Kiru Boys' High School in Mathioya, Murang'a County. One of the hired killers was Muthoni's co-accused, Isaac Ng'ang'a. The other, Nelson Njiru, disappeared shortly after learning that Muthoni and Ng'ang'a were being hunted.
Muthoni had been directed to Ng'ang'a and Njiru by Joseph Kariuki, who turned into a Prosecution witness following a plea negotiation. Kariuki was, however, sentenced to seven years in jail for manslaughter.
Upon arrest in mid-November 2016, Muthoni and Ng'ang'a, alias Gikuyu, were charged with Solomon Mwangi's murder.
The court, through Kariuki, heard that Muthoni engineered her husband's killing after he allegedly kick-started a relationship with another woman, identified in court as MWK or M-Pesa Lady. The plan was to eliminate Mwangi's lover and then kill him, the court was told.
After four years in court, the case came to a close on Thursday, April 22, 2021, when Muthoni and Ng'ang'a were declared guilty of Mwangi's murder.
"The offence of murder is established against both the first and second accused persons (Muthoni and Ng'ang'a respectively). Consequently, I find and hold that both accused persons are guilty of the murder of the deceased. I hereby convict both of them accordingly," Justice Ngugi pronounced himself on the case.
In the ruling, the judge observed that Muthoni did not physically kill Mwangi, but "evidence demonstrated that she was the author of the plot".
Muthoni reportedly parted with Sh50,000 for Mwangi's killing, which was conducted by Ng'ang'a and another person not before the court Nelson Njiru. The hired killers strangled Mwangi to death on November 6, 2016, and dumped his body in Karakuta Coffee Estate in Juja, Kiambu County.
The court relied on 18 SMSs between Muthoni and Njiru, and 21 Prosecution witnesses to conclude that Muthoni had masterminded her husband's murder.
Monitor water pumps remotely via your phone
Tracking and monitoring motor vehicles is not new to Kenyans. Competition to install affordable tracking devices is fierce but essential for fleet managers who receive reports online and track vehicles from the comfort of their desk.
You should be humble, Tuju tells judges after BBI ruling
Judges should be humble and realise that they depend on other arms of government like the police, even as they exercise their authority in court, Jubilee Party Secretary-General Raphael Tuju has said.
Respect President
Listening to legal advice
Legal blunders
Truce
Kenya: Tuju Tells Judges Not to Undermine President Kenyatta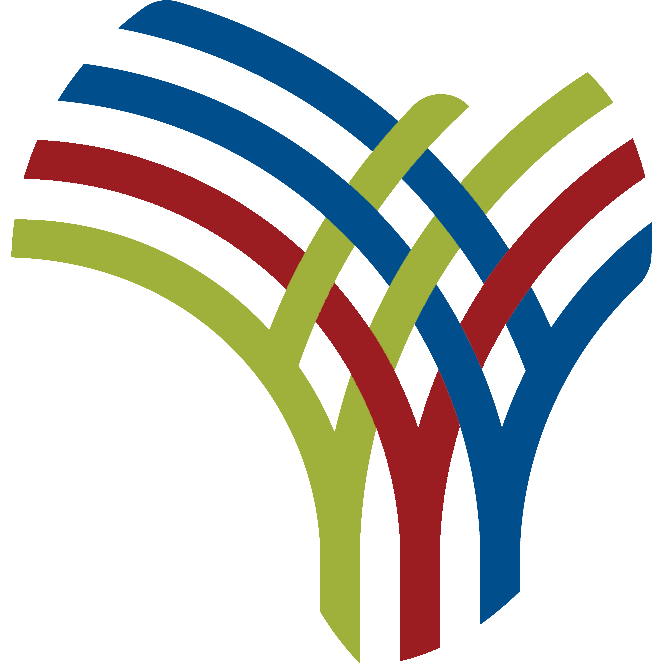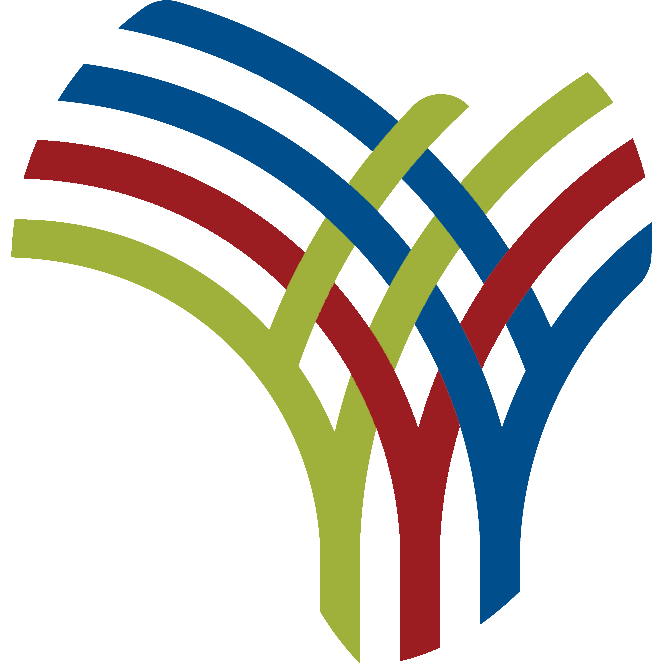 Jubilee Secretary-General Raphael Tuju has sensationally warned High Court judges not to 'frustrate' the government that offers them 'protection'.
While speaking in an interview with NTV, the seasoned politician, who also is a Cabinet Secretary without a portfolio reminded the judges that they depend on the same government they were reportedly fighting and frustrating.
"Judges should learn the word 'interdependence' because as soon as they finish a ruling, they need policemen to escort them home as guards or drivers. The world is much more complicated. We are a little more humble than the judges who say this is what is, period! If you don't like it, period!"
His sentiments came a few days after a five-judge bench declared the Building Bridges Initiative (BBI) irregular, illegal and unconstitutional.
The BBI bill is considered a brainchild of President Uhuru Kenyatta and opposition leader Raila Odinga. It seeks to, among others, change the constitution so as to allow the increase in funding at the grassroots and increase political positions within the executive.
Tuju meanwhile also called out the judges for not respecting the head of state saying that the "High Court judges were not courteous to the President by referring to him as 'Mr', and also limiting his powers in his role as a symbol of national unity.
"The judges who ruled on this matter and even insinuated that the President has no say on this matter, I would call it selective reading of a constitution. In Article 10 of the constitution, the President has the responsibility for national unity."
Justices Teresia Matheka, Joel Ngugi, George Odunga, Jairus Ngaah, and Chacha Mwita – on Thursday, May 13 in a landmark case ruled that the BBI initiative was unconstitutional and that President Uhuru Kenyatta failed to respect, uphold and safeguard the Constitution by initiating a referendum.
Tuju also stressed the President listens to legal advice from his team before speaking.
"The President is the President of the whole country. It is wise that he listens to his legal advisers before he talks about this. When it comes to the court, we have to navigate very carefully," he said.
Law Society of Kenya President Nelson Havi responded to Tuju's sentiments by warning him that Kenya was not the Uganda of the 1970s.
"Raphael Tuju, hear and get me loud and clear. Your behaviour seems to know no limit. Judges volunteer to serve in an Arm of Government. Their security is not a privilege but a right. This is not the Uganda of the 1970s. Cross that line again and you will live to regret it," he warned.
In the hard-hitting ruling, the judges singled out multiple legal blunders that President Kenyatta committed in his desire for law reforms.
They said the Head of State made a fatal legal mistake in attempting to change the Constitution through a popular initiative, an avenue that is not available to him.
They also ruled that the BBI constitutional committee, a body created by the president, was illegal, adding that Mr Kenyatta had failed the leadership and integrity test.
They warned that the president could be sued in his personal capacity.
The judgement was arguably the most significant ruling by Kenyan courts since Mr Kenyatta's election win was nullified in 2017.
Odinga has since expressed disappointment with the judgement of the High Court but warned politicians against personalised attacks against the court.
The former Prime Minister likened the judgement to moments of danger and peril that have characterised Kenya's struggle for constitutional reforms.
"I urge that we restrain from personalised attacks on the court and its members. We may disagree with the court but we must respect its ruling and its freedom to exercise its judgment as it understands the legal and constitutional matters before it," he said in a statement on Saturday.
The debate has dominated Kenya's politics for the past two years and is closely linked to the battle to succeed Mr Kenyatta, who is due to step down in 2022.