Iran will defeat Trump, won't abandon missiles – Rouhani
US President Donald Trump will
fail in his confrontation with Iran, just like Iraq's Saddam
Hussein, Iranian President Hassan Rouhani said on Saturday,
referring to the war between the two Middle Eastern powers and
vowing that Tehran will not abandon its missiles.
Tensions have ramped up between Iran and the United States
after Trump withdrew from a landmark multilateral nuclear deal
in May and reimposed sanctions on the Islamic Republic last
month.
As Rouhani spoke, Iran began displaying its naval power in
the Gulf during annual parades in the capital Tehran and the
port of Bandar Abbas on the Gulf marking the start of the
country's 1980-88 war with Iraq.
Iran has suggested in recent weeks that it could take
military action in the Gulf to block other countries' oil
exports in retaliation for U.S. sanctions intended to halt its
sales of crude.
Washington maintains a fleet in the Gulf that protects oil
shipping routes.
"The same will happen to Trump. America will suffer the same
fate as Saddam Hussein," Rouhani said in a speech carried live
by state television.
"Iran will not abandon its defensive weapons … including
its missiles that make America so angry," Rouhani said.
State media said about 600 vessels took part in the Gulf
naval drill on Saturday, a day after Iran held aerial exercises
in the waterway, vowing that a "pounding reply" awaited the
country's enemies.
Click here for the latest political news
Kenya: Tuju Tells Judges Not to Undermine President Kenyatta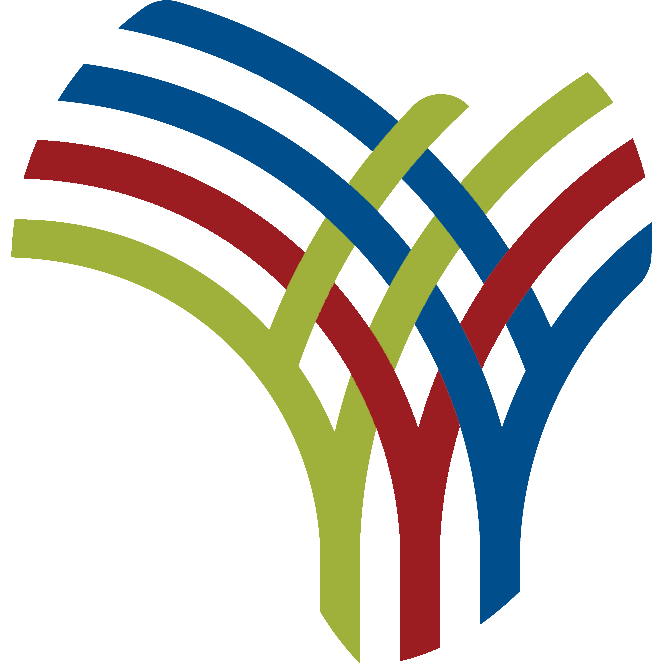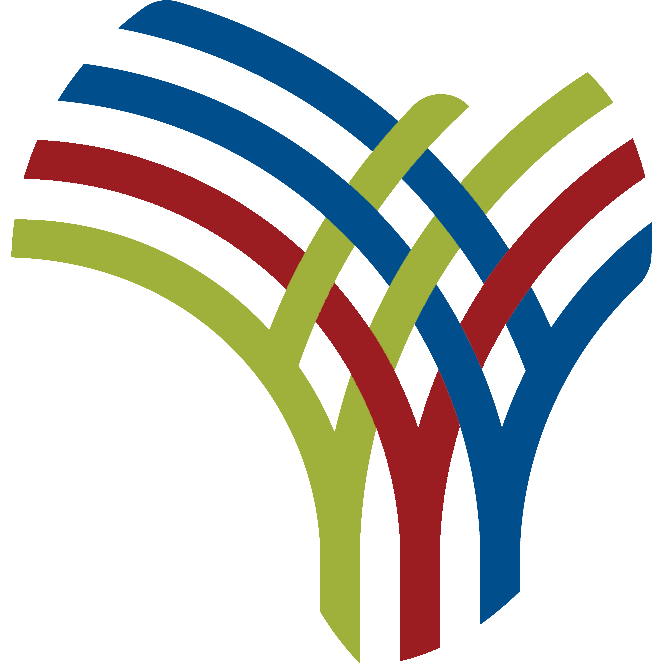 Jubilee Secretary-General Raphael Tuju has sensationally warned High Court judges not to 'frustrate' the government that offers them 'protection'.
While speaking in an interview with NTV, the seasoned politician, who also is a Cabinet Secretary without a portfolio reminded the judges that they depend on the same government they were reportedly fighting and frustrating.
"Judges should learn the word 'interdependence' because as soon as they finish a ruling, they need policemen to escort them home as guards or drivers. The world is much more complicated. We are a little more humble than the judges who say this is what is, period! If you don't like it, period!"
His sentiments came a few days after a five-judge bench declared the Building Bridges Initiative (BBI) irregular, illegal and unconstitutional.
The BBI bill is considered a brainchild of President Uhuru Kenyatta and opposition leader Raila Odinga. It seeks to, among others, change the constitution so as to allow the increase in funding at the grassroots and increase political positions within the executive.
Tuju meanwhile also called out the judges for not respecting the head of state saying that the "High Court judges were not courteous to the President by referring to him as 'Mr', and also limiting his powers in his role as a symbol of national unity.
"The judges who ruled on this matter and even insinuated that the President has no say on this matter, I would call it selective reading of a constitution. In Article 10 of the constitution, the President has the responsibility for national unity."
Justices Teresia Matheka, Joel Ngugi, George Odunga, Jairus Ngaah, and Chacha Mwita – on Thursday, May 13 in a landmark case ruled that the BBI initiative was unconstitutional and that President Uhuru Kenyatta failed to respect, uphold and safeguard the Constitution by initiating a referendum.
Tuju also stressed the President listens to legal advice from his team before speaking.
"The President is the President of the whole country. It is wise that he listens to his legal advisers before he talks about this. When it comes to the court, we have to navigate very carefully," he said.
Law Society of Kenya President Nelson Havi responded to Tuju's sentiments by warning him that Kenya was not the Uganda of the 1970s.
"Raphael Tuju, hear and get me loud and clear. Your behaviour seems to know no limit. Judges volunteer to serve in an Arm of Government. Their security is not a privilege but a right. This is not the Uganda of the 1970s. Cross that line again and you will live to regret it," he warned.
In the hard-hitting ruling, the judges singled out multiple legal blunders that President Kenyatta committed in his desire for law reforms.
They said the Head of State made a fatal legal mistake in attempting to change the Constitution through a popular initiative, an avenue that is not available to him.
They also ruled that the BBI constitutional committee, a body created by the president, was illegal, adding that Mr Kenyatta had failed the leadership and integrity test.
They warned that the president could be sued in his personal capacity.
The judgement was arguably the most significant ruling by Kenyan courts since Mr Kenyatta's election win was nullified in 2017.
Odinga has since expressed disappointment with the judgement of the High Court but warned politicians against personalised attacks against the court.
The former Prime Minister likened the judgement to moments of danger and peril that have characterised Kenya's struggle for constitutional reforms.
"I urge that we restrain from personalised attacks on the court and its members. We may disagree with the court but we must respect its ruling and its freedom to exercise its judgment as it understands the legal and constitutional matters before it," he said in a statement on Saturday.
The debate has dominated Kenya's politics for the past two years and is closely linked to the battle to succeed Mr Kenyatta, who is due to step down in 2022.
Kakuzi to continue supporting avocado smallholder farmers – KBC
Kakuzi PLC has confirmed plans to strengthen its avocado smallholder base as part of a shared prosperity business plan.
Alongside the smallholder development plans, the firm is focusing on agricultural production expansion and diversification projects for its Macadamia, Blueberry, Livestock and commercial forestry business lines.
Speaking during the Nairobi Securities Exchange (NSE) listed firms 93rd Annual General Meeting held virtually, Kakuzi PLC Chairman Nicholas Ng'ang'a said the firm will this year invest more than KSh. 400 million in capital expenditures (CAPEX) while focusing on upscaling its small holder operations value to complement its production capacities and boost the global positioning of Kenyan avocados.
It's critical that the markets only receive good quality fruits from Kenya, and to achieve this, building knowledge of the market requirements amongst farmers is very important, Mr Ng'anga said.
Get breaking news on your Mobile as-it-happens. SMS 'NEWS' to 20153

Strategically the Company with a 2,500 strong workforce, he said, continues to invest in developing its core crops of avocado, macadamia, forestry and cattle and experimenting with the new blueberry venture.
Investments in technology to reduce our environmental footprint and enhance our product quality are also progressing well. He added that the firm is also exploring value addition opportunities in a number of these crops and hope that further exciting opportunities to diversify our income stream will present themselves when fully appraised.
"The markets for Kakuzi's avocados remained solid, despite the almost complete closure of the food retail sector across our main markets. We expect that there will be some recovery in 2021, but this is not guaranteed. To mitigate this, we continue to trade with our traditional buyers as well as some key new players across 14 different countries," Ng'ang'a said.
At the AGM, the firm's shareholders unanimously voted for a KSh.18 dividends per share, representing a 28.5% growth from the KSh. 14 dividends paid out the previous year and making Kakuzi PLC one of the best performing return on investment firms at the NSE.
"The global market is responding positively to Kenyan avocados due to their high potential to provide good quality fruits but, we must work tirelessly to secure this market positioning by focusing on the quality aspects," Ng'ang'a said.
He added that "to secure this market positioning, Kakuzi will step up its effort to strengthen the capacity of our smallholders to meet the stringent quality and phytosanitary standards required at the global markets."
The Company he added has secured lucrative markets for Kenyan Agri produce such as avocados and macadamia and will continue adopting a shared prosperity approach by integrating smallholders.
Notwithstanding the global Covid19 pandemic challenges, Kakuzi's development strategies, Ng'ang'a said, remain firmly on track to complete the firm's agricultural expansion and diversification projects and advance the sustainability journey.
"I am pleased to report that the pandemic did not force us to lay off any staff member, in-fact our employee numbers increased, and we were able to also honour our Collective Bargaining Agreement (CBA)Commitment with the Kenya Plantations and Agricultural Union to further increase wages," he said.
Last year, Kakuzi, Ng'ang'a disclosed, had further achieved a milestone in its pursuit of corporate governance excellence by publishing its first Environment, Social and Governance (ESG) Report.
"As a Board, we acknowledge that such processes are a critically important journey where one strives to reach new standards continuously. The next ESG report will be published later on this year," he assured.
As part of the sustainability and governance journey, Kakuzi has developed an Operational-Level Grievance Mechanism (OGM) to enhance the timely and sensitive resolution of grievances that any of its employees or stakeholders may have with the firm.
The development of the new operating policies and the adoption of globally benchmarked standards, Ng'ang'a said, is part of its commitment to adopt the highest standards possible protocols in its operations.
"The OGM is fully compliant with UN Guiding Principles on Business and Human Rights and will be a fair, transparent and independent means to resolve any complaints connected to Kakuzi's operations. The Board is also working to establishing a high-level Independent Human Rights Advisory Committee (IHRAC) whose role will be to provide independent advice to the Board on matters relating to governance structures and Human Rights," Ng'ang'a said.
As part of its employee and community health promotion programme focusing on preventative health services, Kakuzi last year employed a team of13 Public Health Officers to assist in protecting its 2900 strong workforce from COVID-19.
The team is tasked with interacting with workers, performing health checks, and providing invaluable advice on compliance with public health regulations within all the Company's housing and processing units daily.
Last year, Kakuzi achieved robust results for the year, despite the uncertainty in its main sales markets caused by the COVID-19 Pandemic. The firm posted a Kes. 848 million pre-tax profit representing a 16% drop from Kes.1,014 billion realized the previous year.
The firm's avocado and macadamia export volumes were higher than2019 but not sufficient to mitigate a significant reduction of 34% in the price of avocados due to higher global supply.
Kakamega police chase: Five suspected robbers shot dead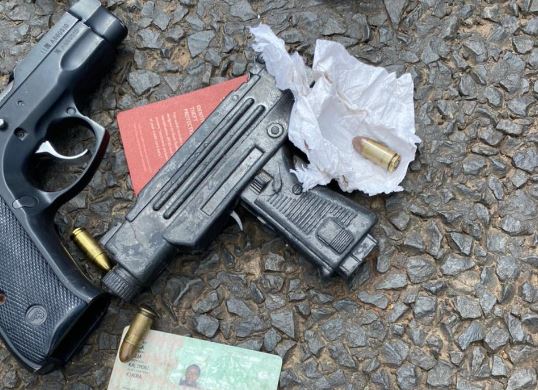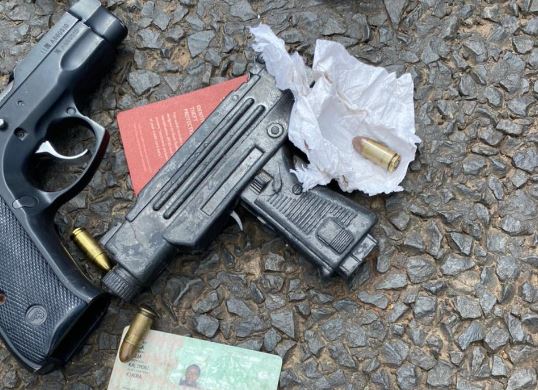 Police recover two pistols and ammunition rounds during a chase on the Kakamega-Kisumu road. [Willy Lusighe, Standard]
Police have gunned down five suspected robbers at Makhokho area in Ikolomani on the Kakamega-Kisumu road.
The five were on Tuesday afternoon aboard a Toyota Belta while en route to an unclear destination, when they were cornered and fatally shot.
Police are yet to reveal where the suspected robbers were from, and whether they were on a crime mission.
The law enforcement officers recovered two pistols, police uniform, several rounds of ammunition, a radio device, a bank cheque and the vehicle they were travelling in.
As of the time of publishing, the bodies of the suspected robbers were still at the scene.
Police are yet to give official communication.
More follows…
Take a quick survey and help us improve our website!
Take a survey