Investor Warren Buffett names Berkshire Hathaway successor – KBC
Investor Warren Buffett has confirmed that Berkshire Hathaway's vice-chairman, Greg Abel, will succeed him as chief executive.
Mr Buffett built Berkshire Hathaway from a failing textile maker into a $628bn (£452bn) investment juggernaut.
Although he is 90 years old, Mr Buffett has given no indication he plans to step down.
However, there has been speculation for more than a decade about who will succeed him.
"The directors are in agreement that if something were to happen to me tonight, it would be Greg who'd take over tomorrow morning," Mr Buffett confirmed to CNBC.
Get breaking news on your Mobile as-it-happens. SMS 'NEWS' to 20153

Mr Abel helped build Berkshire Hathaway's energy unit into a major US power provider.
Since 2018, the Canadian has been a vice-chairman, overseeing Berkshire Hathaway's non-insurance businesses.
Vice-chairman Charlie Munger may have tipped the company's hand by accident at Berkshire Hathaway's annual meeting over the weekend.
When answering questions about the company's decentralised business model, Mr Munger emphasised its importance and said, "Greg will keep the culture."
Mr Munger made no mention of Ajit Jain, another well-regarded contender for the job who had overseen Berkshire's insurance businesses.
Mr Jain's age appears to have played a role in the decision.
At 58 years old, Mr Abel is a decade younger than Mr Jain, and Mr Buffett told CNBC that Abel's relative youth was significant.
"The likelihood of someone having a 20-year runway though makes a real difference," he said.
Member of an exclusive club
Mr Buffett is arguably the world's most successful investor.
Berkshire Hathaway owns more than 60 companies, including insurer Geico, battery-maker Duracell and restaurant chain Dairy Queen.
It also has major stakes in Apple, Coca Cola, Bank of America and American Express, among others.
In March, Mr Buffett joined the exclusive $100bn (£72bn) club after Berkshire Hathaway shares hit record levels.
Microsoft founder Bill Gates, Amazon founder Jeff Bezos and Tesla's chief executive Elon Musk have also passed the milestone.
Mr Buffett has given away billions of his wealth to charity.
Barca, Leipzig and Ajax set for a Sunday showdown as Mozzart Bet offers World's Biggest Odds!
Mozzart Bet is offering the world's highest odds in Barcelona's penultimate game of the season including RB Leipzig and Ajax matches.
You can also receive a pleasant surprise to kickstart your week as part of the "Monday Cash Bonus", where Mozzart rewards your loyalty, based on multiple parameters of your game.
As long as you have an account with Mozzart that has been active either a year and a half ago or two days ago, each Monday you stand a chance to get.
Barcelona win against Celta Vigo, odds 1.27
Barcelona sits four points behind leaders Atletico with just two games left as the game is a must-win if they are to miraculously claim the title.
The Catalans will be eager to impress in their final home game of the season as they welcome Celta Vigo to Camp Nou.
Barcelona have scored a league-high 83 goals, which is 20 more than Atletico at the summit and even 19 more than second-placed Real Madrid.
Kickoff: 7:30 PM (EAT)
RB Leipzig win against Wolfsburg, odds 2.2
A win will set RB Leipzig up to beat their highest-ever top-flight points haul of 67 points with Bayern Munich winning the title.
Leipzig are desperate to get back to winning ways after suffering back-to-back defeats at the hands of Borussia Dortmund.
Julian Nagelsmann will be taking charge of his final game in the Red Bull Arena before he joins Bayern Munich next season.
Kickoff: 9:30 PM (EAT)
Ajax win against Vitesse, odds 1.63
Ajax will record their highest points tally since 1998 with victory against Vitesse after wrapping up the Eredivisie title.
The newly crowned champions are in a good run of form having not yet tasted defeat in 22 Eredivisie games.
Ajax have a dominant road record, winning 13 games, drawing twice and losing just once in their Eredivisie games away from home.
Kickoff: 3:30 PM (EAT)
NB: Odds are subject to change without notice, but with Mozzart Bet, they'll still be the highest in the world.
Ugandan musician lands kicks on fan who sexually assaulted her on stage
Ugandan singer went berserk during a stage performance in South Sudan after a fan assaulted her sexually.
Fans were singing along to her song when a man on the front stretched out his hand to touch Vinka's private parts.
An agitated Vinka acted promptly by kicking the fan twice with her feet before a cameraperson on stage held her.
The musician then went on with her performance as security personnel handled the ill-mannered man.
Veronica Luggya alias Vinka embarked on her first music tour in South Sudan after a year's break from music to attend to her baby.
Female artists have fallen victim to sexual harassment on stage from male fans who want to satisfy their sexual desires in the wrong manner.
This behavior should not be tolerated because when an artist takes to the stage, they are up to entertaining fans. Their body should not be the focus, rather their music.
Fans have shown aggressiveness by not only physical touch but also making sexual comments on the singers.
After her performance at the One Africa Music Festival in 2018, Musician Akothee was subjected to cyberbullying and sexual harassment over her dress code.
Her choice of costume and dance moves during her performance at London's Wembley stadium sparked criticism from fans.
However, the mother of five downplayed the mean comments, asking the trolls to unfollow her since she doesn't intend to be a role model.
Bridgerton's brand new spin-off set to focus on young Queen Charlotte Eve woman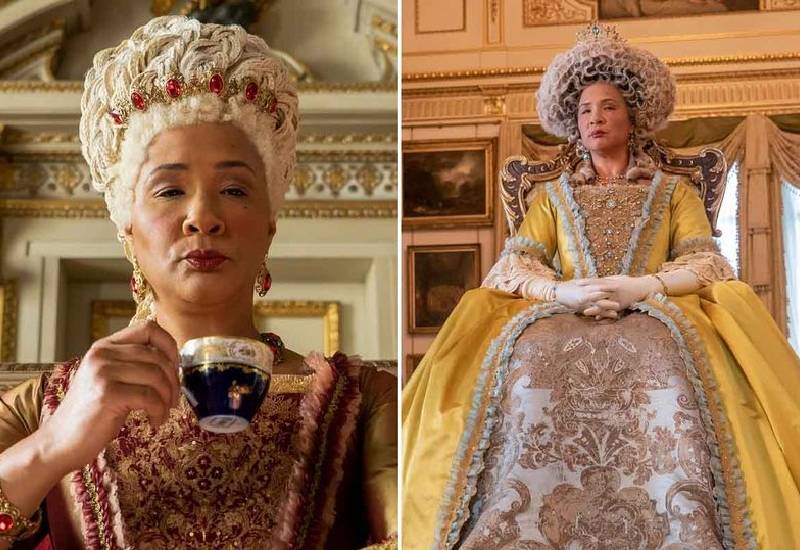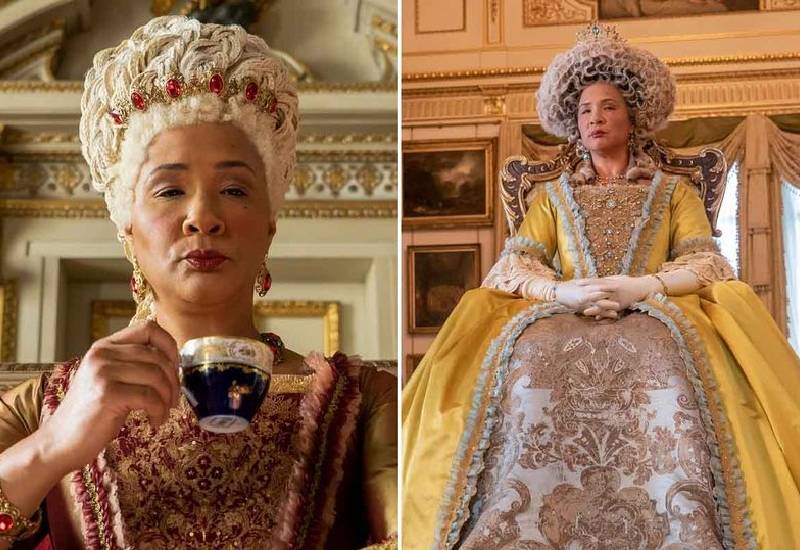 Netflix has announced their plans for a Bridgerton spin-off which will focus on a young Queen Charlotte.
The upcoming series will focus on her love life and will be executive produced and written by none other than Shonda Rhimes.
Queen Charlotte – played by Golda Rosheuvel – stole the show during the eight episodes of drama released last December.
And now, fans will get to see the rise of the Queen as well as get a look at young Violet Bridgerton and Lady Danbury.
"Many viewers had never known the story of Queen Charlotte before Bridgerton brought her to the world, and I'm thrilled this new series will further expand her story and the world of Bridgerton," explained Netflix's Bela Bajaria in a statement.
"Shonda and her team are thoughtfully building out the Bridgerton universe so they can keep delivering for the fans with the same quality and style they love."
She continued: "And by planning and prepping all the upcoming seasons now, we also hope to keep up a pace that will keep even the most insatiable viewers totally fulfilled."
Violet Bridgerton is played by Ruth Gemmell while Lady Danbury is played by Adjoa Andoh.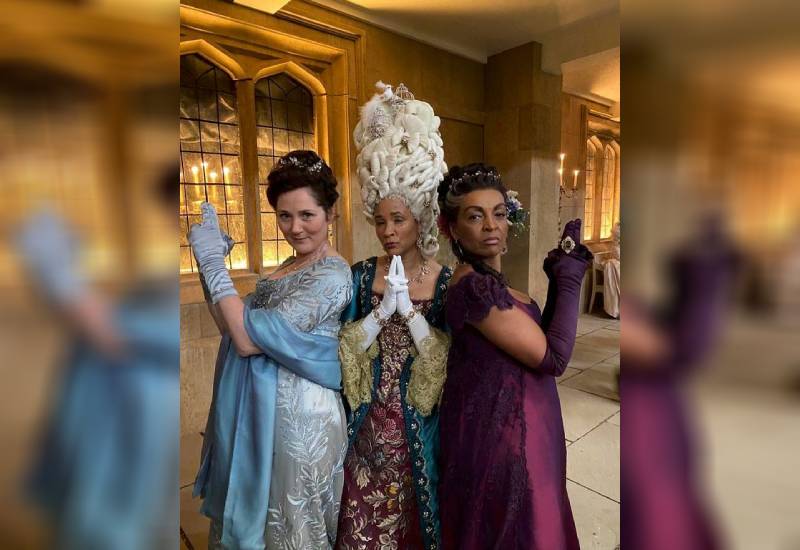 The Bridgerton universe is expanding at a rapid pace following the popularity of the steamy first season.
Season two, which will focus on Anthony Bridgerton's relationships, is currently filming.
Take a quick survey and help us improve our website
Take a survey
Meanwhile, it was recently announced that the hit show was renewed for a season three and four.
Netflix announced the good news on Twitter last month, stating: "Breaking news from the ton! Bridgerton is returning for seasons three *AND* four!"
Producer Shonda Rhimes revealed: "From the first time I read Julia Quinn's delicious Bridgerton series, I knew these were stories that would captivate a viewing audience.
"But the evolution of this adaptation would not be a success without the many significant contributions of the entire Shondaland team."