India, China in battle for Kenya's smartphone market
Kenya's bubbling smartphone market is set to be stirred following the entry of Global technology giant Vivo, the fifth-largest smartphone maker in the world and the second in Asia. The Indian firm plans to launch a regional office in Nairobi.
Vivo will enter Kenya's crowded smartphone market made of Techno brand, Samsung, Infinix, Huawei, Apple and Oppo.
READ; Chinese brands dominate Kenya's smartphone market
Figures
from the International Data Corporation (IDA) indicate that the worldwide
mobile phone market will reach a total of 1,775.5 million unit shipments in
2019, down 5.9% from the 1,887.7 million units shipped in 2018.
From
there, total mobile phone shipments will dip to 1,720.1 million units worldwide
by 2023.
"The
continuing trend of elongated refresh cycles continues to put a damper on the
overall smartphone market," said Anthony Scarsella, research manager with
IDC's Worldwide Quarterly Mobile Phone Tracker.
"The second half of the year will be a fierce one at the high end as most of the big players will push their latest flagship devices for the holiday shopping rush. The question remains whether consumers will opt for low-cost options as a short-term replacement solution or wait for a full-force 5G device that won't break the bank like many of the early devices that recently hit the market."
Vivo
Kenya General Manager, Arthur Xian said they chose Kenya as an entry point into
the population rich region because of the country's high ranking in technology
uptake.
He also said the firm has mid-level phones which are suitable for the continent's growing middle class.
ALSO READ; Rwanda Opens Smartphone Factory
Vivo Brand will be launched alongside its flagship mid-range Smartphone which possesses the world's first 32MP Dual Pop-Up elevating front cameras.
The phone which launched in late September in India features a 6.44-inch Full HD+ Super AMOLED display with a 20:9 aspect ratio. It is powered by an octa-core Snapdragon 675 chipset, paired with 8GB RAM and 128GB of internal storage. It runs the Android 9 based Funtouch OS 9.1.
Comments
comments
How Eurobond owners forced Kenya from G20 debt relief
How Eurobond owners forced Kenya from G20 debt relief
Thursday, June 4, 2020 7:30

By OTIATO GUGUYU
A restrictive clause in the Eurobond terms stopped Kenya from seeking a suspension of debt payments under a G20 initiative aimed at helping poor countries weather the Covid-19 disease pandemic.
Eurobond terms indicate that non-payment of Kenya's external debt, including seeking moratoriums, would be considered as defaulting, which could trigger a demand for the country to pay the entire Eurobonds worth $6.1 billion (Sh652.7 billion).
This means that the Treasury could be forced to pay eight times the Sh72 billion relief it would have received for a freeze on bilateral loans repayments.
The Group of 20 major economies had in April agreed to suspend payment obligations on bilateral debt owed by their less developed counterparts through the end of the year.
The goal was to free up more than $20 billion (Sh2 trillion) that poor or struggling governments could use to buttress their health services.
Treasury Secretary Ukur Yatani told the Business Daily in an interview that Kenya had opted against seeking the debt suspension due to a number of reasons, including the Eurobond terms, fears that the relief could hurt the country's credit rating.
"The conditions were very restrictive. They say you should not borrow commercially yet we are already holders of commercial paper like Eurobonds and the clause in that Eurobond says if you do not pay debt on any bilateral or any other matter it is deemed that you have defaulted," Mr Yatani said.
Clause 10 of the Eurobond prospectus states that holders of 25 percent of the notes can trigger a recall of the entire loans and interest in the event of a default.
Some of the actions that the Eurobond terms consider as default include failure to pay principal for 15 days or interest for 30 days and failure to comply with terms in the contracts for 45 days.
Eurobond holders can list Kenya as a defaulter if the country fails to pay any external debt or a guarantee worth more than $25 million (Sh2.6 billion) or gets a moratorium on the foreign loans.
Kenya will also be deemed to have defaulted if it ceases to be a member of the International Monetary Fund or if it is not eligible to use resources of the Bretton Woods institution. The country may also be labelled a defaulter if it refuses to pay the Eurobond, sues in court or changes the law relating to it.
In the event of a default, Kenya can only be saved by 50 percent of the investors agreeing not to call up the debt immediately.
"A declaration of acceleration may be rescinded in certain circumstances by the resolution in writing of the holders of at least 50 percent," says the Eurobond prospectus.
Kenya has five Eurobond notes whose tenures range from seven to 30 years with the repayment for the last one set for 2048.
Mr Yatani argued that Kenya can only be part of the G20 initiative if private lenders like the Eurobond type are part of the debt relief efforts.
"So if we rush and say we do not pay, even if we do not default on theirs (Eurobond) the fact that we are not paying on bilateral debt it is deemed that we have already defaulted," he said.
"It is a conversation we are engaging to bring also these commercial entities on board to make sure they agree on a moratorium. Until that is agreed we do not want to rush into it."
The G20 initiative only covers official bilateral debt, though it calls for the voluntary participation of private lenders on comparable terms.
A third of Kenya's Sh3.2 trillion external debt is owed to private creditors including holders of the country's Eurobonds.
The Covid-19 pandemic has caused the government's budget deficit to swell to 8.2 percent of GDP in the financial year to the end of June, from an initial forecast of under seven percent, mainly due to reduced tax collection and foregone revenue in the form of VAT and income tax cuts.
But the deficit is projected to narrow to 7.3 percent – equivalent to Sh823.2 billion – in the 2020/21 fiscal year and to 4.2 percent of GDP by 2023/24, Treasury data indicates.
Moody's downgraded Kenya's outlook to negative from stable on May 7, citing the shock caused by the Covid-19 pandemic to its tourism industry and farm exports.
Last month, the IMF raised the country's risk of debt distress to high from moderate.
The Treasury was also concerned that terms of the debt relief limiting countries' access to international capital markets during the standstill could hinder Kenya's ability to finance its deficit later in the year.
Relatively wealthy Angola has asked for G20 debt relief. The country relies heavily on oil revenues and is saddled with debts that exceed its economic output.
It is struggling from the economic fallout of the coronavirus disease pandemic and an oil price shock that saw crude prices plunge below $20 per barrel in April.
Comments
comments
Insurers rule out corona treatment payments to private hospitals
Insurers rule out corona treatment payments to private hospitals
Thursday, June 4, 2020 7:05

By OTIATO GUGUYU
Insurance companies will only pay for coronavirus disease treatment in public hospitals after the regulator adopted proposals from insurers to drop coverage in private institutions on fears of increased expenses related to the respiratory disease that could push them into losses.
The Insurance Regulatory Authority (IRA) told the Senate that insurance companies will not pay for treatment in private hospitals where bills range from Sh600,000 to Sh1.2 million.
Instead, they will cover expenses incurred in public hospitals where bills for treatment of the infectious virus are estimated at Sh135,000, the regulator told lawmakers in a statement seen by the Business Daily.
Testing in private hospital, the cost of isolation and quarantine without treatment will also not be covered.
"The insurance industry will pay for testing and treatment offered in government hospitals. These will include facilities run by the central government and county governments," Godfrey Kiptum, the IRA chief executive, told senators.
"Persons treated in private hospitals will be requested to make their own arrangements".
This is a win for insurance firms who have been meeting to develop a joint response to a March directive by the IRA that all Covid-19 claims be settled. However, it is a loss for their customers as it dims hopes of their treatment in private hospitals.
The Association of Kenya Insurers (AKI)— the firms' lobby group — had said that the insurers faced great uncertainty if they continued to settle open-ended claims.
Over the years, insurers have adjusted their claims to "direct and physical loss damages" to avoid the growing threat of pandemics with the increasing occurrence of episodes of viral diseases like Sars and Ebola.
Insurance firms argued that their policies only give basic cover, with no obligation to pay out in relation to a pandemic like coronavirus on fears of widespread ballooning costs.
When the World Health Organisation (WHO) declared the novel coronavirus a pandemic on March 11, AKI said the classification indicated that patients would settle their own bills if cases were reported in Kenya.
Since the first case of coronavirus was reported in Kenya on March 13, insurance companies have received 45 claims amounting to Sh11.9 million. Out of these, Sh1.45 million has been paid, Sh9.8million is pending and about Sh580,000 is unpayable, Mr Kiptum told the Senate.
"This number is expected to increase as the Covid-19 situation persists," he said in reference to the forecast rise in medical bills.
Kenya has confirmed 2,216 positive cases of coronavirus out of 85,058 samples with 74 reported deaths and 553 recoveries from the infectious disease. The numbers are expected to increase should Kenya step up mass testing.
Medical claims contributed the second largest portion of premiums at Sh42.4 billion in the last quarter of 2019 and attracted the largest claims at Sh20.4 billion in the same period.
In Kenya, medical insurance remains a loss-making segment due to price undercutting, fraud and high hospital bills. Medical insurers' underwriting loss doubled to Sh75 million in 2019.
IRA seems to have softened its position in the wake of the threat posed by Covid-19, which has forced a review of insurance rules. The regulator has increased the validity of insurance contract for three months where customers faced challenges paying premiums and made it difficult for insurance companies to avoid meeting claims.
IRA also said late filing of claims or failure to pay premiums will not be used as an excuse to avoid coronavirus-related claims. Further, insurance companies will not be allowed to introduce new product exclusions or change product terms and conditions without approval from the regulator.
Comments
comments
Yatani's tight options as he delivers first budget next Thursday: The Standard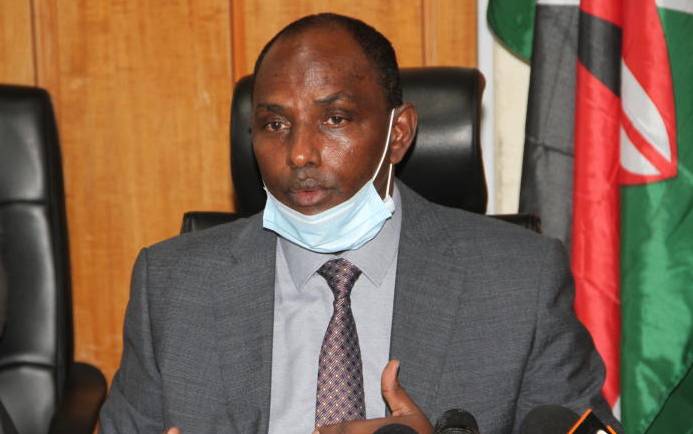 Business
National Assembly Speaker Justin Muturi told MPs that Mr Yatani has asked the House to be accommodated next week to deliver the budget.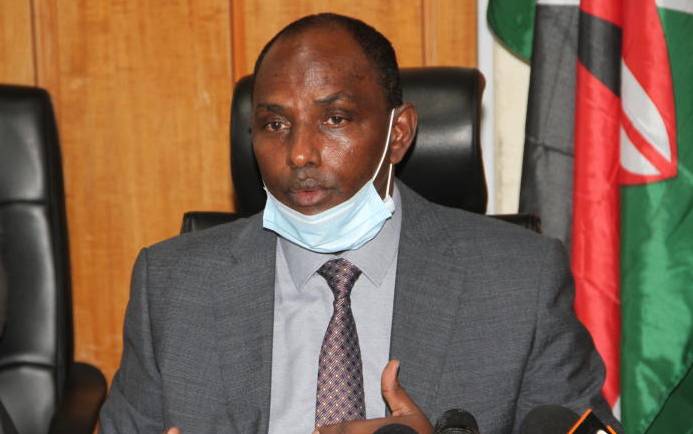 National Treasury Cabinet Secretary Ukur Yatani (pictured) will present his first Budget to Parliament on Thursday next week amid the economic turmoil occasioned by the Covid-19 pandemic.
Yesterday, National Assembly Speaker Justin Muturi told MPs that Mr Yatani has asked the House to be accommodated next week to deliver the budget.
Yatani, who assumed the docket in July last year, will be on the spot on June 11 with the government facing challenges on how to raise revenue to finance its projects while shrouded in the coronavirus veil.
SEE ALSO: New excise duty proposals, virus spell doom for keg beer
Mr Muturi revealed measures that will be observed on Thursday to ensure social distancing rules are observed.
He said only members of the Budget and Appropriations Committee, chairpersons of departmental committees and those chairing select committees will be accommodated in the chambers.
Other members have been asked to follow proceedings from designated areas.
"You are encouraged to be present during this important event," said Muturi.
Eyes will be on how the government will seek to navigate through the adverse effects of the coronavirus that have greatly impacted the economy.
SEE ALSO: Farmers: The forgotten Covid-19 casualties
Majority Leader Aden Duale yesterday said the issue of the Budget was among those discussed during the Jubilee Party's National Assembly Parliamentary Group meeting on Tuesday.
He said President Uhuru Kenyatta rallied MPs to support the government's measures in combating the Covid-19 pandemic.
"The Chairman of the Budget and Appropriations Committee will today be tabling the estimates for MPs to go through before the Treasury Cabinet Secretary makes his pronouncements on Thursday," Mr Duale said.
Comments
comments