In the scorching-hot cannabis industry, a simple press release can add billions to a company's market value (TLRY) – Finance – Pulselive.co.ke
Marijuana stocks are booming — but much of investors' exuberance isn't surrounding financials so much as hype.
Simple press releases can increase a marijuana company's market value by billions.
In the case of Aurora Cannabis, one analyst has warned that "significant positive news" is already priced in, and that investors should "wait for a better entry point."
It's almost like clockwork for marijuana stocks these days: a company issues a press release and watches its stock price skyrocket, many times more than 10 percentage points in a single day.
Tilray, now the third-largest cannabis stock by market cap, is the perfect example. On at least three occasions in the past month alone, shares have rallied following what are relatively small news announcements from the Canadian producer.
Wednesday's 5% rally — resulting in a $170 million spike in market value — was fueled by the announcement that Tilray will purchase 12 million Canadian dollars worth of dried cannabis from another producer, Supreme Cannabis, for its medical offerings.
That purchase was an add on to the initial terms, which were announced on September 10, at just 2 million Canadian dollars in value — signaling the company may be having trouble keeping up with global demand for its products. Shares climbed 8.5% that day.
Announcements on two other days added a collective $4 billion to the Tilray's market capitalization:
Tilray isn't the only company with such investor exuberance surrounding its stock price. The entire industry has seen tremendous growth, which has many on Wall Street worried that valuations are getting stretched.
Aurora Cannabis, for instance, reported its fourth-quarter earnings on Tuesday. Even though the numbers weren't breakout results, shares still climbed nearly 4% in trading, adding $328 million to its market cap, as plans of a US-stock listing overshadowed any fundamentals. That's not unlike what happened when Bloomberg reported Aurora was in talks with Coca-Cola to produce CBD-infused beverages. That report alone added $1.1 billion to Aurora's market cap.
"Aurora's shares have had significant momentum in recent weeks supported by rumors of a partnership with a global CPG company and also by the company's intention to list on a US stock exchange," Martin Landry, an analyst at GMP Securities, said following the company's earnings on Tuesday.
"These have overshadowed delays on the production ramp-up of the company's largest facility and a significantly larger cost structure than expected."
Because of that run-up, GMP gives Aurora a "hold" rating, adding that "significant positive news are priced into Aurora's shares and we would wait for a better entry point."
This isn't to say all stock rallies are the result of mere press releases of small announcements. When Canopy Growth received a $4 billion investment from Constellation Brands, the beverage company behind Corona beer and Svedka vodka, it put out a press release, but the $1.63 billion increase in market cap was helped along by upgrades from sell-side firms across Wall Street.
Still, there are plenty of skeptics. Short sellers, or those betting against weed stocks, have $1.7 billion riding against the sector right now. Ihor Dusaniwsky, a managing director at financial-analytics firm S3 Partners, told Business Insider that despite losing $900 million this year, short sellers don't appear to be throwing in the towel anytime soon.
"The move in Tilray is beyond comprehension," Andrew Left, founder of the notorious short-selling firm Citron Research, said last week.
"No one needs a market pundit to explain that. This is just the dynamic of trading low float stocks. Yes we are short and will hold a manageable position until rationality sets in."
Court to rule on BBI cases Thursday » Capital News
NAIROBI, Kenya, May 11- The High Court will on Thursday render its judgment on the consolidated petitions against the Building Bridges Initiative (BBI) Bill that was passed by Members of the National Assembly last week.
The Senate was set to vote on the Bill Tuesday.
The High Court had in February issued a temporary conservatory order restraining the Independent Electoral and Boundaries Commission (IEBC) from subjecting the Constitutional Amendment Bill 2020 popularly known as BBI Bill to a referendum.
A 5-judge bench presided by Justice Joel Ngugi issued the order pending hearing and determination of the petition as consolidated by Turkana County Assembly, Thirdway Alliance and with six others.
On Thursday last week, 235 out of the 320 members of the National Assembly who participated in the voting exercise on the Second Reading of the Bill supported it against 83 who rejected while two abstained.
The vote was largely divided along MPs allied to President Uhuru Kenyatta and former Prime Minister Raila Odinga against those loyal to Deputy President William Ruto who had vowed to shoot down the bill, following a series of meetings at his official residence in Karen and during countrywide political rallies.
Some eleven MPs, including Bahati's Kimani Ngunjiri, however voted in its favour despite having vowed to shoot it down.
The House then proceeded to plenary where a vote on the Bill's Third Reading was taken. 224 MPs voted yes, 63 rejected and 2 abstained.
The vote that lasted four hours was conducted through a roll call as others voted virtually.
The Speaker of the National Assembly Justin Muturi will retreat to embark on the correction of typographical errors in the Bill before transmitting it to President Uhuru Kenyatta for assent.
Before assenting to the Bill, President Kenyatta shall request IEBC to conduct, within ninety days, a national referendum for approval of the Bill, subject to the determination of pending court cases challenging the Bill's constitutionality which was due on Thursday.
Once the court gives the electoral body the green light to prepare the national referendum, within thirty days after IEBC Chairperson Wafula Chebukati confirms to the President that the Bill has been approved in accordance with the provisions of the Constitution, the President shall assent to the Bill and cause it to be published.
Kenya: Hope in Kenya as Covid Rate Slows to 3.6%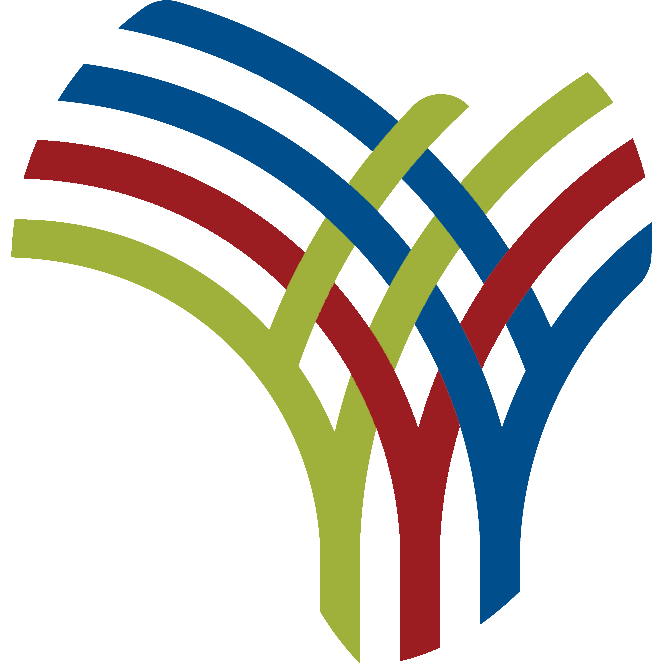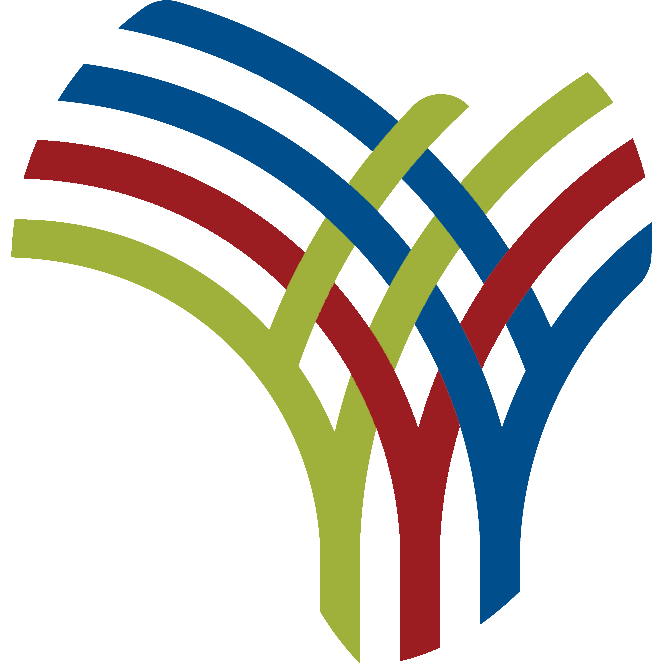 Nairobi — Kenya's COVID-19 positivity rate slowed down to 3.6 percent Monday after weeks of a sustained increase.
On Monday, Health Cabinet Secretary Mutahi Kagwe said only 66 new positive cases were logged from 1,833 samples tested since Sunday.
This represents the lowest figure in nearly two months and is below the five percent threshold recommended by the World Health Organisation (WHO).
President Uhuru Kenyatta re-opened the country on May 1 when he lifted a partial lockdown placed on five counties, including the capital Nairobi. The others are Machakos, Kiambu, Nakuru and Kajiado.
He also allowed the resumption of hotels and restaurants for sit-in services while reopening bars which had remained closed since last year. They close at 7pm.
Kagwe said there were 1,122 patients admitted in various health facilities countrywide with 4,783 patients on the Home-Based Isolation and Care program.
Another 134 patients are in the Intensive Care Unit including 23 who are on ventilatory support, 85 on supplemental oxygen, and 26 who are under observation.
"Eighty-nine patients are separately on supplemental oxygen with 83 of them in general wards and 6 n High Dependency Units," Kagwe said in his daily updates on the disease.
He said 917,068 people including 280,876 who are aged 58 years and above, 143,684 teachers, 77,417 security officers had been vaccinated by May 10.
Total confirmed positive cases stood 163,620 out of the 1,721,122 cumulative tests conducted by Monday 10.
Majority of the cases were spread across Nairobi(32), Kisii(11), Meru(5), Uasin Gishu(4) and Nakuru (3).
Ugandan security official arrested in possession of 3 pieces of ivory worth Sh3M – The Informer
Senior Security Officer from Uganda has been arrested in possession of three pieces of animal trophies worth Kshs 3 million street value.
Kennedy Wabwire, a lieutenant working in the Uganda People's Defense Forces (UBDF) in Uganda was arrested on Friday at around 2.00 pm through a tip off from members of the public.
According to the Busia DCIO Benard Wamalwa, they got information that some Ugandan Nationals were on a mission to traffic ivory into Kenya with the aim of selling.
"Police officers liaised with the informer and lured the suspects that the buyer was waiting for the items at one of the Mosques in Busia town," he said.
"The suspects arrived in two motorbikes and we managed to arrest one as the other one fled."
Wamalwa says that efforts are underway to arrest the other culprits who escaped on another motorcycle with a sack of ivory.
According to him, the suspect disclosed that they used the Mariachi route to access the Mosque.
He urged local residents to report suspected people dealing in the any illegal activity, adding trade in ivory was affecting both Kenya and Uganda negatively through loss of revenue that could be gotten from tourism.
Further, he said that the boda boda rider who was carrying the suspects has also been arrested and has recorded statements with the police as a witness.
The suspect has been taken to court and will be charged with being in possession of wildlife trophies contrary to Section 95 of the Wildlife Conservation Management Act of 2013.