In self-discipline lies clear hope of pulling through virus gloom: The Standard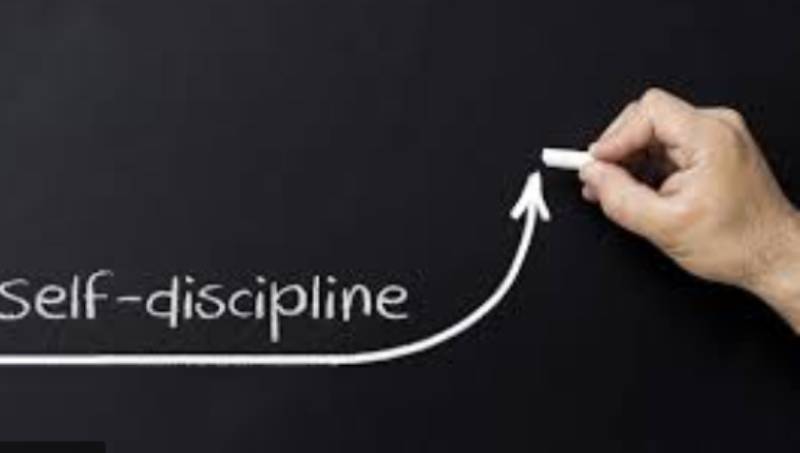 David Oginde
If the actions and reactions to Covid-19 by nations were to be gauged against Kagwe's mantra, it would be very interesting to see the outcomes.
If we continue to behave normally, this thing will treat us abnormally. That was the genius statement by Health Cabinet Secretary Mutahi Kagwe, as he announced drastic measures to contain the spread of the coronavirus at its dawn in Kenya.
If the actions and reactions to Covid-19 by nations were to be gauged against Kagwe's mantra, it would be very interesting to see the outcomes. National approaches have been quite varied in dealing with the virus.
At one extreme are those who took immediate drastic lockdown measures, requiring everybody to stay indoors except for brief visits to the grocery stores.
At the other end are nations who chose to continue with business as usual, allowing citizens to move freely with minimal controls.
SEE ALSO: Fighting Covid-19 while ignoring human rights is recipe for chaos
When the virus landed in Europe, it created great panic among many people. But individual governments had to make their own choices of response. For example, in Denmark, the government ordered immediate lockdown, even closing all its borders to visitors with no essential need for entry.
They further closed all schools and public offices and urged private companies to do likewise and work from home. Some considered Denmark's response as an over-reaction based on no scientific evidence of its necessity.
As at the time, many European and other developed nations had taken the position that the best way to deal with a virus such as corona was to let it infect a section of the population, most of who would suffer only mild symptoms. This would lead to a "herd immunity" and thus act as a mass vaccination. But the Danish Prime Minister, Mette Frederiksen, differed.
"We are not in a situation where we as a government can allow ourselves to lean on evidence, because we are facing a new disease that is developing in a way that the authorities have not been able to foresee," she insisted.
Neighbouring the Danes are the Swedes who chose a totally different path. Prime Minister Stefan Löfven encouraged citizens to use common sense and exercise personal responsibility. They could work from home if possible, and not gather in crowds of over 50.
SEE ALSO: Let's make public health, job creation a priority
Protections like masks and gloves were not required unless one was known to be sick. Furthermore, the government kept primary schools open, as well as bars and restaurants. The actions were premised on the belief that Swedes are highly responsible and have a high level of trust in government agencies. Therefore, the Swedes – in the words of Kagwe – continued to behave normally. But, did this thing treat them abnormally?
As at the end of April, according to data compiled by Johns Hopkins University, Sweden had reported more than 21,500 confirmed infections and 2,600 deaths. That means that about 12 per cent of those diagnosed with Covid-19 had died.
In the same period, Denmark had recorded 460 deaths, or about 5 per cent of those diagnosed. Could this thing have actually treated the Swedes abnormally? Well, in politics they say that a day is a very long time, and so it appears to be with Covid-19 – totally unpredictable. Therefore, only time will tell who between Sweden and Denmark made the better choice.
In the meantime, the Swede/Danish scenario seems to be playing out in our region. Whereas most East African nations have applied relatively strict protocols in response to Covid-19, in Tanzania it is business as usual – wanaendelea kuchapa kazi! Tanzanian authorities have made strong claims that corona is on its deathbed in Tanzania, and we have no reason to doubt them.
The challenge, however, is that when Tanzanians cross into Kenya, several seem to test positive for coronavirus. Is this mere regional politics, or could there be something happening in our neighbour's house?
SEE ALSO: Tone down divisive political fights
Back home, debates are raging on whether and when to reopen businesses, churches, and schools. Interestingly, in this discourse there are as many Swedes as there are Danes – let the reader understand.
When the Registrar of Marriages reopened their doors a few weeks ago, there was apparently such an influx of lovebirds who turned up for the services. The good office had to close again to re-strategise! And why not? This has turned out to be an excellent season for inexpensive weddings.
What is clear, therefore, is that many Kenyans seem ready to move on with life. Unfortunately, it cannot be said of us that we are as responsible as the Swedes.
But since I hear that the pandemic is becoming endemic, we must strategise on how to cautiously come out of our bunkers. We must collectively agree on clear protocols for living with this thing. Otherwise, I fear that if we get back kuchapa kazi too soon, this thing could treat us very abnormally – for real!
Comments
comments
KAGWANJA: China's 'shared destiny' strategy can stem post-Covid anarchy
Two interwoven global developments – the outbreak of the coronavirus pandemic and the worldwide protests over the murder of George Floyd – have kindled debates on the future of global power in the emerging post-Covid world order.
Slowly but surely, a new post-pandemic world order is evolving, saliently characterised by rising populism and nationalism, increased competition between America and China and weak global leadership.
However, Chinese President Xi Jinping has revamped Beijing's concept of "community of shared future for mankind" as a trident strategy to stem the slide to a post-Covid anarchy.
The pandemic is shifting global power at three levels. First, its outbreak has accelerated America's decline, diminishing its global power in almost all spheres, including geopolitically, militarily, financially, economically, socially and in health and the environment.
The eruption of the "George Floyd protests" on May 26, 2020 has thrown America – and the world – into a triple crisis that is greatly diminishing America's global leadership.
From local uprisings over police brutality and the killing of the African American by Minnesota police, the protests have rapidly ballooned into an America-wide and global crisis in over 400 cities and towns in all 50 states across the United States and solidarity protests in over 25 countries on all continents, except Antarctica.
America's protests reflect the socio-economic impact of the Covid-19 crisis. The disease grew meteorically from 64 confirmed cases on March 5 to 1.9 million by June 3, with over 109,000 deaths – by far the highest in the world.
The Covid storm has exacted an inordinately heavy toll on America's black communities, for centuries plagued by systemic racism, poverty, joblessness and injustice across generations.
The riots exploded pent-up rage, anxiety and energy among the descendants of African slaves who form about 13 per cent of America's population and who have borne the full brunt of epidemic.
African-Americans constitute about 22 per cent of those with Covid-19 and 23 per cent  of those who have fallen to the virus. As one protester reportedly remarked: "It's either Covid is killing us, cops are killing us or the economy is killing us."
It has hardly helped matters that President Donald Trump has turned the Oval Office into a den of racial, ethnic and cultural bigotry, providing the lightning rod to the protests, calling demonstrators "thugs" and threatening them with "vicious dogs" and the US military.
Second, the pandemic is straining Africa's relations with America. The widespread disorder over Floyd's death has not only exposed raw race relations worldwide, but spurred protests and outrage across Africa and strained US-Africa relations.
On May 29, the usually cautious and diplomatic African Union condemned Floyd's murder and the "continuing discriminatory practices" against American citizens of African origin.
Thirdly, and in an emphatic way, the Covid-19 pandemic is also badly straining the US-China relations, remaking an increasingly uncertain and potentially anarchic post-Covid world order.
Between January and February 2020, there "was audible popping of champagne corks" in certain quarters of the US foreign policy establishment, stoked by the thinking that China was "at last coming apart" as the novel coronavirus outbreak and the unfolding economic carnage spread across the country.
But the tide turned in March and April. China rose like a giant Sphinx from the ruins of the pandemic and began to recover as the virus migrated ferociously to the West.
This "irrational jubilation" about a dying China were quickly replaced by irrational despair and even outrage that the pandemic could possibly help China emerge triumphant in the ongoing geopolitical contest with the United States.
In a skewed rendition of the future of power in a post-Covid  world based on the January-May US-China relations, former Prime Minister of Australia and President of the Asia Society Policy Institute in New York, Kevin Rudd argues that the coronavirus pandemic bodes ill for both American and Chinese power, as well as for the global order.
Rudd's article, 'The coming post-Covid anarchy', published by the Foreign Affairs journal (May/June 2020) on May 6, 2020 is perhaps as controversial as an earlier article of the same ideological hue by Robert D. Kaplan ('The coming anarchy', The Atlantic, February 1994).
But Rudd's article is guilty of an analytic overreach that ignores the strategies of rival powers. Beijing has responded to the pandemic and to the threat of a post-Covid anarchy by soaring up its Covid Diplomacy based on the concept of "humanity's shared destiny".
Between January and early June 2020, President Xi has popularised the concept in a flurry of prolific speeches, remarks, letters, messages and phone conversations with world leaders to highlight the need for international cooperation in combating the pandemic, counter-divisive ideologies like the "clash of civilisations" and stem post-Covid anarchy.
China and its intellectual and business leadership have dramatically scaled up Beijing's Covid diplomacy using humanitarian assistance especially to vulnerable developing countries to soar up the concept of "building a community of shared future for mankind" as the cornerstone of a peaceful and cooperative post-Covid world order.
The concept is winning hearts and minds in Africa and Asia, where it resonates with local cultures and philosophies.
Xi's "shared destiny" thesis finds a fertile cultural ground in 4.17 billion people out of a total of 8 billion human population in China (18.47 per cent), India (17.7 per cent) and Africa (16.72 per cent).
The "shared destiny" thesis resonates with the Ubuntu philosophy ("the belief in a universal bond of sharing that connects all humanity"), now driving China-Africa diplomacy in the 21st century.
The collective effort across cultures and civilisations to contain the Covid-19 pandemic marks the first attempt towards building a community of shared future for mankind.
"Viruses like Covid-19 do not respect borders, nor do epidemics discriminate between races," President Xi avers. In the face of smoldering racism, Africa may find in China a trusted partner in the post-pandemic world.
Professor Peter Kagwanja is the author of: Paving Africa's Silk Road: China-Africa Relations in the 21st Century (Tafiti House Publishers, Nairobi, 2016)
Comments
comments
Kenya's Floyds deserve their justice too, speak and act up: The Standard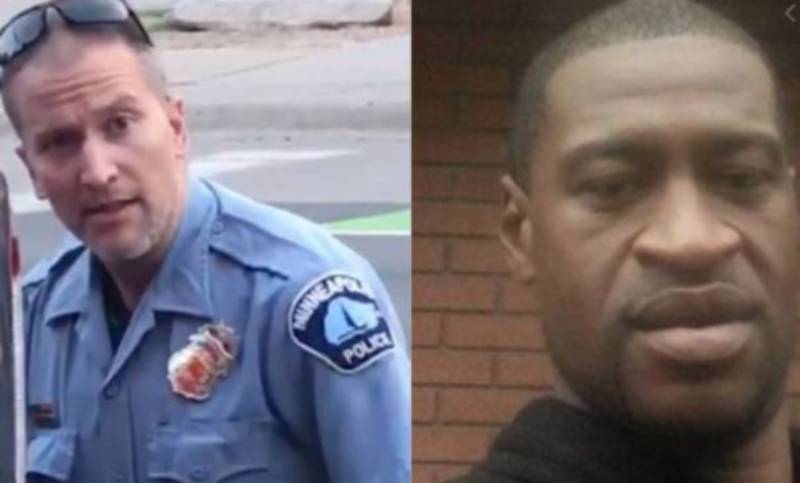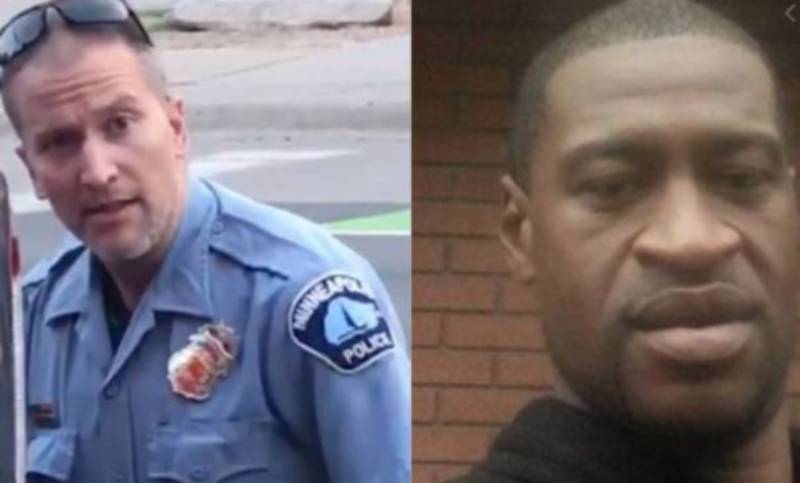 Houghton Irungu
A life choked from a human being, a family and community shattered and the belief in the rule of splintered.
Eight minutes is a very long time, especially if you are kneeling on someone's neck. Watching the celebration of the late George Floyd's life this week, time matters for justice and it matters everywhere, including Kenya.
By now, many of you have like me watched with horror police officer Derek Chauvin kneeling on George Floyd's neck on that Minneapolis street. You saw three police officers calmly watch, look away, watch again. You may also have heard "Big" Floyd whisper, "I can't breathe" and call out his dead mother for help.
Eight minutes is a long time to be starved of oxygen. Without oxygen, our bodies begin to shut down within three minutes. Trained in first aid and CPR, officer Chauvin would have known this. Now arrested and facing second degree murder, he has months to reflect on how these eight minutes changed his life and America.
Crimes of this nature by people in and out of uniform basically fall into three categories. Crimes that are pre-meditated, crimes that are intentional, but pre-meditated and crimes that occur out of recklessness and a lack of concern for human life.
SEE ALSO: Kenya's Floyds deserve their justice too, speak and act up
The impact is always the same. A life choked from a human being, a family and community shattered and the belief in the rule of splintered.
When it happens repeatedly, as it has in the US, a culture of disrespect for human rights and the lack of a fear of consequences grows. Profiled racially, African Americans again said enough is enough. Fuelled by a profound sense of injustice, unemployment, economic frustrations and a loss of confidence in both the police and the White House, America has erupted. With it, protests have erupted globally across Europe, Africa and elsewhere.
It is incredible that this single act of injustice has reverberated globally in such a powerful way. It is as if Covid-19 frustrations, violent policing and the death of Floyd fused in this moment. For this reason, it would be ludicrous to see the global protest as the result of a few racist cops and the death of an unarmed African American man.
There are a number of important lessons. Firstly, most aware human beings regardless of culture recognise the depravity of torture and cruelty. Secondly, we have expectations of how police officers should treat us. Thirdly, an injustice anywhere can become, in the minds of millions, an injustice everywhere.
For the last 300 years, "justice delayed is justice denied" has been a fundamental principle of the rule of law. Nearly 50 years ago, Martin Luther King Jr used it brilliantly in his famous smuggled letter from a Birmingham Jail in 1963. While instantly familiar to any lawyer, investigator, prosecutor or judge, its urgency and power as a rally cry is still not well understood.
SEE ALSO: OPINION: It's time America acts according to its status
It took four days for the Minneapolis authorities to arrest and charge Chauvin and his three accomplices. By then, their police station, the city and several other cities were on fire.
Fuelled by the delays in other cases, most notably Amour Arbery, the narrative of delayed justice and justice denied took hold. 
The death of Floyd resonates very locally with the families of Khamis Juma, Calvince Omondi, David Kiiru, Peter Gacheru, Eric Ngethe, Idris Mukolwe, John Muli, Ibrahim Onyango, Samuel Maina, James "Waite" Waitheru and Yassin Moyo among others. They too, lost their lives to police officers during Covid-19.
Democracies require mastery. Listening and responding to public demands and expectations in real time is critical. There are lessons for all governments. Encouraging or ignoring criminals in and out of uniform always has a greater risk than the specific incident or chain of incidents. It invalidates the confidence in the system itself. Once the public has no confidence in the criminal justice system, it will take more direct action. 
We must accelerate the delivery of justice within our own national criminal justice system. Crime scene investigators, prosecutors and judicial officers must move more swiftly. We must build agreements between citizens, human rights organisations, national police service and oversight organisations. All of society –entertainers, religious leaders and everyday citizens – must speak and act up.
SEE ALSO: Larry Madowo opens up on his encounter with racism in the US
Let's create a society that allows no space for criminals in and out of uniform to commit crimes or human rights violations. As Floyd's family and America prepares to bury him today, may they also bury the racism and impunity that ultimately killed him.
Rest in peace Big Floyd. We also see you here in Kenya.
– The writer is Amnesty International Executive Director. He writes in his personal capacity. [email protected]
Comments
comments
Forget the DP, the Judiciary is under attack: The Standard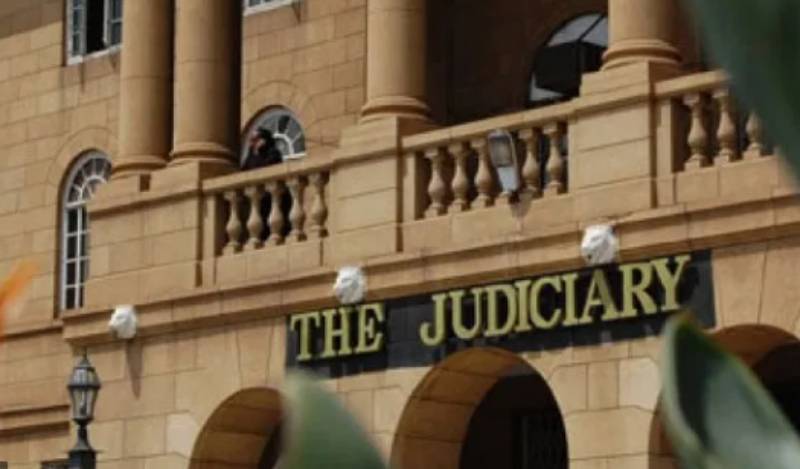 Ken Opalo
The most problematic parts of the order, and which should be getting more airplay, are the seeming encroachment on independent commissions.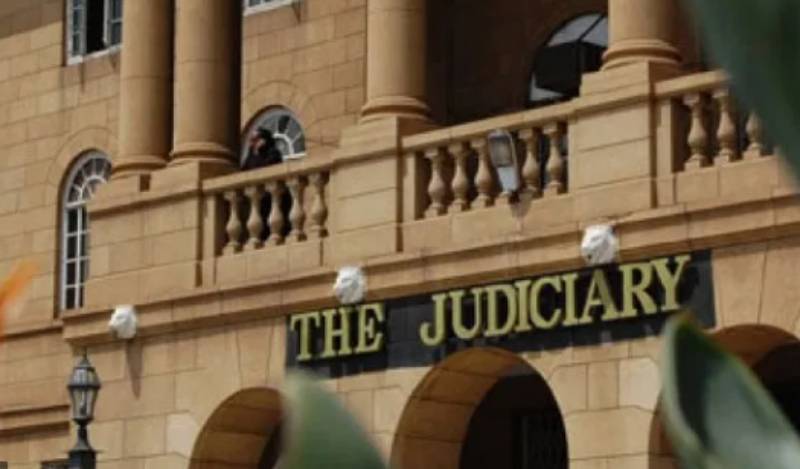 President Uhuru Kenyatta's Executive Order No. 1 of 2020 is attracting a lot of political attention. Many have focused on the matter of the reorganisation of the presidency. But that is the least troublesome feature of the order.
The most problematic parts of the order, and which should be getting more airplay, are the seeming encroachment on independent commissions, Judiciary and devolution.
On the independent commissions, the fault lies with the drafters of the Constitution. It is a travesty that we created independent commissions and institutions whose functions still rely on the Executive – specifically the Treasury and the Public Service Commission (PSC). As long as the President controls the disbursement of funds and staffing of these commissions, they will remain under the thumb of the Executive.
SEE ALSO: Uhuru purge now turns to Cabinet as Ruto allies say they've given up
It should be the case that once their budgets are approved by Parliament, an independent office automatically disburses their funding. On staffing, it ought to be that the personnel at all independent commissions are appointed by the Judicial Service Commission (JSC) with the consent of the Senate.
The second problem with the order regards the Judiciary. The Chief Justice is already on record stating that the Judiciary is a co-equal branch of government, and which does not answer to the Executive branch.
It is the height of intellectual dishonesty (and perhaps malice) that anyone would purport to place the Judiciary (or Parliament for that matter) under the presidency.
Finally, Kenyatta's executive order addresses the matter of the Nairobi Metropolitan Services (NMS). Here, it is important to consider two things. First, while the President has the powers to create agencies, these organ's continued existence must be supported by Parliament (through the budgeting process). Which is to say Uhuru cannot create executive organs without the implicit consent of Parliament.
Once money is appropriated for a specific function, the President has no power to reassign that money to an entity like NMS. Therefore, NMS can only exist with the explicit approval of the National Assembly through the budgeting process.
SEE ALSO: City sheriff dwarfs Sonko with a huge Sh28 billion budget
Second, the President cannot create executive offices in contravention of the spirit of the constitution. For instance, the President cannot create a "council" to substitute for Parliament. Or a tribunal within the Executive to substitute for the Judiciary. Similarly, he has no right to unilaterally create parallel governments in the counties. All these actions would be direct attacks on the Constitution.
Is there room for a constructive role of the NMS within devolution? Absolutely. The NMS has the potential to help ensure that Kiambu, Murang'a, Machakos, Kajiado, Narok, and Nakuru counties effectively coordinate on important policy areas such as water, roads, housing, electricity distribution, markets, among other areas.
Yet as currently constituted, it appears to be primarily targeted at neutering the county of Nairobi. All Kenyans are aware of the governance challenges afflicting the Nairobi County. But that is no excuse to effectively render it useless. Given its stature as the Capital City, Nairobi is the most important county.
For this reason, it must not be allowed to become just another department in the Office of the President. In two years, President Kenyatta will retire, does he want his administration to be remembered for having started the process of killing devolution?
– The writer is an Assistant Professor at Georgetown University
Comments
comments