Identifying epileptic seizure warning signs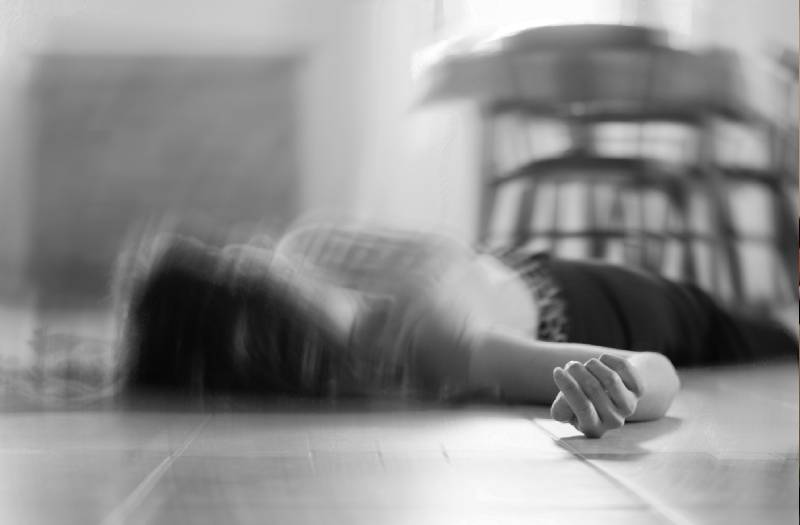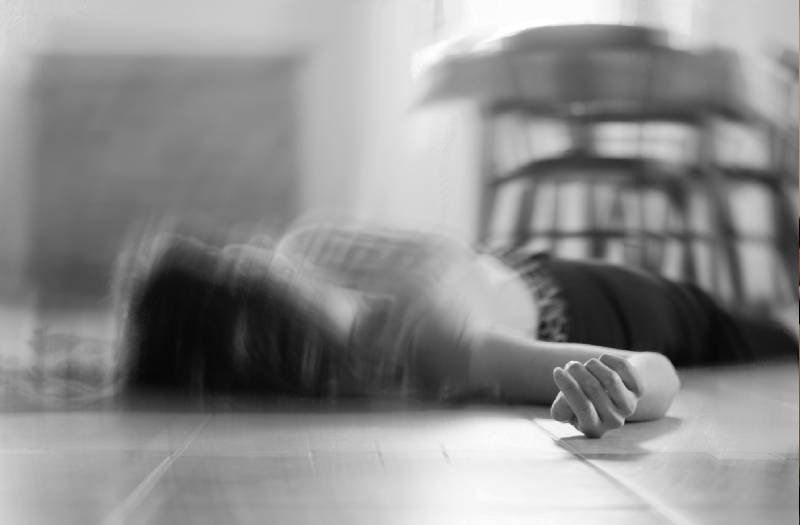 Seizures can be frightening to watch. However, most seizures stop on their own and cause minimal concerns.
ALSO READ: #EpilepsyAwareness: Financial concerns in epilepsy care
The problem is that people can sometimes injure themselves or develop medical emergencies during a seizure.
For certain types of seizures, there are warning signs that a seizure is on the way. If you or your loved ones are prone to having seizures, identifying warning signs of a seizure can help you better deal with the situation.
Early Warning Signs
People with generalized seizures, also known as tonic-clonic seizures, may experience the following symptoms a few hours or days before a seizure. They are for the most part emotional signals:
Mood swings
Inability to concentrate
Increased agitation and irritability
Depression
Lightheadedness
Headache
Trouble sleeping
Late warning Signs
People with partial seizures may experience the following signs seconds or minutes before the actual seizure:
Unusual smells, tastes, sounds, or sensations
Nausea
A Déjà vu feeling (you feel like you are experiencing something that has occurred before)
Intense fear and panic
'Pins and needles' sensation in certain parts of your body
Jerky movements in of the arm, leg, or body
Weakness and falling to the ground
Identifying the warning signs will help you get to a safe place and let someone know what is going on.
ALSO READ: #EpilepsyAwareness: Importance of social inclusion for persons with epilepsy
It's a good idea to maintain a seizure diary to keep track of what signs and symptoms occur in your case.
You must particularly note changes that may be due to medication changes and give this information to your doctor.
– The writer is the National Epilepsy Coordination Committee (NECC) National Secretary (Kenya), and an Epilepsy Awareness ambassador
Do not miss out on the latest news. Join the Eve Digital Telegram channel HERE.
The views and opinions expressed here are those of the author and do not necessarily reflect the official policy or position of Evewoman.co.ke
Comments
comments
To eat or not to eat? Ringtone's dilemma is every Kenyan artists'
Ringtone Apoko recently took to social media to declare that he was a little more than confused as to what to do with regard to the fact that a politician asked to license his song -probably for rallies.
The song which features Azziad as the video vixen was recently released to a lot of fanfare and dating rumours (impressive stunt by the way). And it has resulted in what can only be a Kenyan artist's wet dream: a politician looking to use their song for political mileage.
Ringtone took to his social media page to ask his fans what he needs to do with regards to allowing the yet unnamed politician to use his song. Why this is usually a boon for the artist is that it could end up being used to the point of him being invited to perform the song. That would see him tour the country off the back of a politician looking to drum up support.
But this is also a double-edged sword as it can see Ringtone get sidelined by Kenyans who do not support the politician -and Kenyans will literally do this. Aye, Kenyans will turn their backs on an artist who is seen to be in league with a politician from the opposing camp.
So what is an artist to do?
To alienate one half of the country or to earn money. Let's face it, Kenya is a third world shithole with limited opportunities for success and when you stumble upon one, you would be well advised to snap it up.
But what happens when your family, your parents start being harassed by their neighbours because you, their son, support someone the community doesn't? And that is a reality.
I would advise Ringtone to take the money and never look back. Sure, five million isn't a lot of money in the grand scheme of things but it is capital. And that could allow you to make something of yourself and for your family. And Kenyans will not support you by buying your music anyway. So I would remind Ringtone that nobody is coming to save him. He is on his own and he needs to act like it.
Martyrs are good. They die a needless death that the survivors can romanticise. But martyrs die painful deaths. And more often than not, their deaths are needless. I can only think of one martyr that actually changed the world, but his followers have largely descended into hypocrisy. And they will not support Ringtone with their coin even though they would be the first to condemn him as he does indeed make music for them.
For more thought-provoking opinion pieces, click here. And be sure to like our Facebook page.
Comments
comments
Why Kenyans are the backbone of Diamond Platnumz success
Turns out Diamond Platnumz owes a lot Kenyans. According to a recently conducted Billboard piece, a large section of his fans and supporters are Kenyan.
I would argue that this means we are owed a free concert. After all, the fact that he came to Kenya to get his most recent baby momma only served him. It is a very interesting thing, however, as it shows that Kenyans have the power to make a star.
That means that once again, Kenyans have proven their hypocrisy and the fact that we love anything foreign whether it comes from West Africa, South Africa or even just south of our border. So what happens now you ask?
Well, given just how successful Diamond Platnumz is, perhaps Kenyans could make a star of our own. Perhaps we could galvanize behind our most talented and marketable stars and we can make them great.
Afterall, with the case of Diamond Platnumz, it is clear that for any star to make name for themselves, they need a home base with ready fans who will propel them far. That way, when they get accepted in new markets, they completely dominated. They can grow to superstardom.
Diamond Platnumz, for instance, is a success because Kenyans support him after he already has the home base behind him.
Imagine if you will, just how successful Sauti Sol would be if we galvanized behind them like we do Diamond. None of the hating, no making excuses, we all just support them with our views, our love and our money. The same way we blindly worship Mondi, we could get behind a Kenyan act.
That would be quite something to behold. But for now, we will continue to support Diamond Platnumz. And then we shall complain about the fact that these guys are winning. And how Kenya lacks real superstars.
For more thought-provoking opinion pieces, click here. And be sure to like our Facebook page.
Comments
comments
Delicate balance for MoH as Kibra Covid-19 cases surge – KBC
The country's largest informal settlement Kibra remains on governments' radar as Covid-19 cases continue to increase exponentially.
In the latest figures released by the Ministry of Health, Nairobi still accounts for the highest number of cases with Kibra recording 16 new infections in the past 24 hours. Last week alone the area recorded over 80 cases with reports indicating the numbers may have hit 200.
However, the government is still contemplating whether to put the new Covid-19 epicentre under partial lockdown as it quickly did in Nairobi's Eastleigh and Old Town in Mombasa when the numbers spiked.
The two areas were put under lockdown by Health Cabinet Secretary Mutahi Kagwe on May 6 after recording 58 and 67 cases, respectively.
Get breaking news on your Mobile as-it-happens. SMS 'NEWS' to 20153

Health Chief Administrative Secretary Dr Rashid Aman Tuesday during the daily Covid-19 press briefing promised to deploy appropriate containment measures including a lockdown which he said was on the cards but cautioned that it was a delicate affair.
"We are continuing to watch this epicentre within Kibra very closely informal settlements present unique challenges that we need to look at carefully. Lockdown is clearly on the table but when we feel the time is right, we have to assess and balance these things", he said.
He said surveillance teams were on the ground working with communities to minimize movement in affected areas including identifying cluster areas with high transmissions.
"It is possible that it may not be the entire Kibra but a few cluster areas that we are trying to identify. Once we have information and we feel the numbers have reached a point where particular measures must be taken, then we will".
Social distancing
As of June 2, Kenya recorded 72 new cases pushing the national tally to 2093. So far 82,946 have been tested since the disease broke out in March 13.
Dr Aman cautions that we are not out of the woods yet as the disease remains a serious threat.
"The stage where we are in this fight requires that we remain focused and united because the battle will be long drawn. We need each other to defeat this disease by collectively adhering to the containment measures".
The government has rolled out mass testing in targeted areas particularly in densely populated areas which have become hotspots for the disease.
Mathare is the other informal settlement which has registered more cases, the highest being 33.
Last week Health Director-General Patrick Amoth admitted the challenges of enforcing preventive measures in informal settlements.
"It is practically difficult to ensure social distancing. The only measure left now is hygiene and use of masks," said Dr Amoth.
Lack of access to clean water has played a role in the disease's rapid spread in informal settlements.
Comments
comments