How to beat a cold before it beats you down
Did you know that the common cold is actually known as the 'rhinovirus?' Does that mean that this tiny microscopic scoundrel, thousands of which can fit into one single cell of your body, resembles a rhino in its appearance? Probably not! Still, it can almost feel like a rhino has run over you. Fever, headache, sneezing, aches and pains, coughing, chest congestion…how do you stop it in its tracks when it starts charging towards you?
Avoid sick people. This appears to be the number one preventive measure. If you are sick with a cold, don't go to work. Telecommute until you are well instead of spreading your germs to your colleagues in the office. If you suspect that someone might be catching a cold, don't shake their hand or go near them. If sick people won't quarantine themselves from you, it is time to summon your inner introvert and become a hermit. Sit near a well-ventilated area like a window. If they come towards you for a greeting, smile, wave and disappear!
Wash your hands. This sounds basic but it astronomically reduces the probability of you catching a cold. Remember, these viruses last for up to 8 hours on doorknobs, toilet handles, supermarket trolleys, light switches, coffee pot handles, microwaves, elevator buttons, television remote controls, keyboards…the list goes on. So you can get infected by someone who left the building hours ago, or even the previous day! Wash your hands repeatedly in the course of the day. By all means, wash your hands before eating and avoid touching your nose and mouth. Touching them will introduce these invisible critters right into your upper respiratory tract – the dance hall where they start to party before taking over your entire body.
Air your home and office. According to American naturopath Dr Richard Schulze, even in colder weather it is important to let fresh air in and the stale air out. This is because indoor heat dries out airborne bacteria and viruses, preserving them for much longer. Since there is no cross ventilation or proper circulation, confined spaces in cold weather contain a much higher concentration of these germs. So, protect yourselves from infections by airing your rooms daily for a few minutes.
Strengthen your gut. Fortify your gut, the cradle of your immune system. Do this by drinking lots of organic broth, good fats and fermented foods. Grass fed bone broth and vegan potassium broth contains vital amino acids that seal and repair the walls of your intestine. Fermented foods like traditional porridge, Sauerkraut, Pickles, Kefir, Kombucha, Beet kvass, and fermented Cod liver oil contain trillions of good bacteria. When these friendly bacteria populate your gut, your immunity goes up. Other cold-fighting remedies include Echinacea, Elderberry syrup, Garlic, Neem (muarubaini) Vitamin C and vitamin D. Vitamin D is of paramount importance. Get out in the sun, even in cooler weather, as often as you can.
Keep warm. Mum was right – bundle up! If you catch a chill, your immune system can be negatively affected. Prolonged exposure to cold and wetness are frowned upon in Traditional Chinese Medicine. TCM is big on heat therapy, making use of heated lamps during many of their therapeutic procedures. They also caution against taking cold drinks. When you drink something cold, your body has to expend precious energy to raise your temperature to homeostasis, which weakens you. They recommend hydrating with healthy hot beverages throughout the day.
Avoid negativity. Recent findings have shown compelling evidence that a vital component of the immune system is our brain. Patients who practise positive thinking experience increased well being and pain relief, as compared to those who don't. Stay away from toxic people, chronic complainers and unnecessary bad news. Steer your thought patterns to gratitude and positivity. When down with the sniffles, take the opportunity to focus on wellness and self-care. Defer your pending work until you are healed. Avoid mindless television, especially news reports. Listen to peaceful, calming music and positive podcasts.
Move your body! Yes, the cold makes us instinctively favour hibernation. Yet we must resist the inclination to become sedentary couch potatoes. Unlike your heart, the lymphatic system does not have its own automatic circulation. This transportation system is powered by one thing – you. If you don't move your body, the lymphatic fluid slows down and stagnates. Cesspools of old waste harden and calcify, leading to fewer defences, more infections and chronic inflammation. So my friend, even if you are sick – move! Dance, jog, skip, trampoline, lift, hop onto YouTube and do some random exercise routine. Stretch; run up and down the stairs, hoola-hoop, juggle or go for a walk. No matter how old you are or how busy, boost your immunity by practising daily movement.
These are just a few tips to help you beat a cold before it gets you down. What are some of your favourite flu-busters? Join the conversation on our Instagram and Facebook communities.
Author : Tricia Wanjala is a writer, a mother, a wife and a health-nut. She runs Africa's largest natural hair, wellness, and beauty community over @triciasnaturals.
(Visited 1 times, 1 visits today)
Singer speaks after attacking lover at WCB signee Zuchu's star-studded concert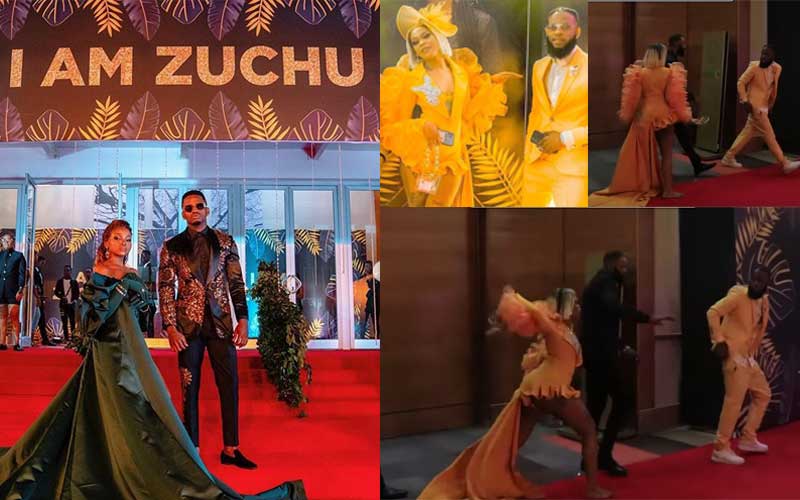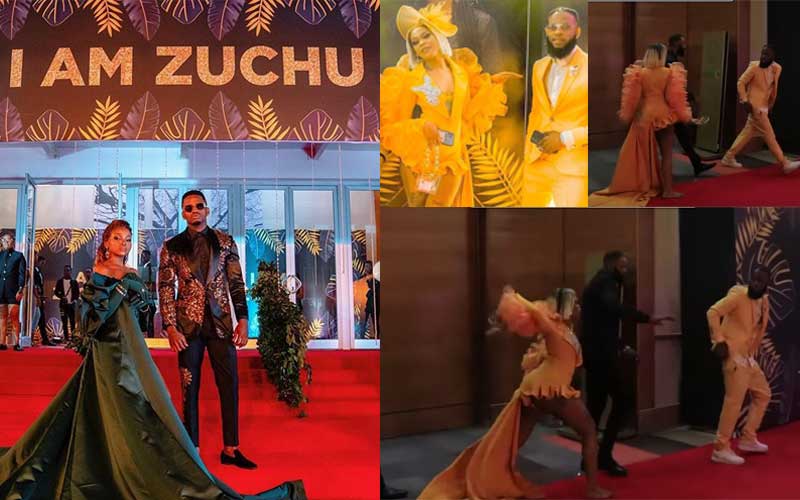 By Standard Entertainment



56 minutes ago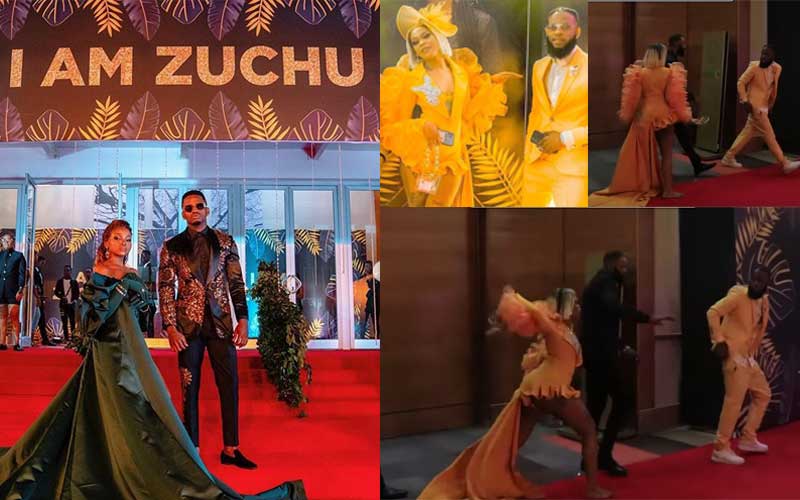 On 18 July, there was fanfare at the Mlimani City Hall in Dar es Salaam as WCB signee Zuchu held a thanksgiving concert months after her debut EP, I Am Zuchu. The event dubbed 'Ahsante Nashukuru' mainly featured performances by artistes from the WCB stable and attracted the whos-who in the Tanzanian entertainment and political scenes. 
READ ALSO: I'm not behind Diamond, Tanasha split- WCB's Zuchu sets record straight
However, singer Gigy Money who also performed made the headlines for the wrong reasons after getting into a scuffle with her lover during the much-publicised concert.
READ ALSO: I was bewitched by a friend – Gigy Money
Peaceful arrival, later chaos
Moments earlier, Gigy and her Nigerian man were seen arriving arm in arm at the event whose highlight featured Zuchu receiving a brand new car from WCB head honcho Diamond Platnumz. Donning matching outfits, the couple was spotted on the red carpet as the paparazzi scrambled to capture the moment.  However, all hell breaks loose later and viral videos depict the visibly angered Nigerian arguing with a bouncer at the entrance. After a tense confrontation, Gigy's man is seen being led by the screaming bouncer towards the exit. Shortly after, a similarly irritated Gigy emerges and follows the pair.
"Gigy! Wewe Gigy wewe!" a woman in the background is heard dissuading the singer from pursuing them but the singer pays no heed and heads for the pair.
"You want to beat me?" the boyfriend is heard asking an approaching Gigy as the bouncer acts as a barrier between them. The bouncer manages to steer the incensed man towards the exit as Gigy follows behind, hurling obscenities.
READ ALSO: I will get a baby with your eldest son – Gigy Money warns Zari
At some point, a barefoot Gigy turns into a sprint before throwing one of her shoes which hits the man who then responds with an insult. Another bouncer finally intervenes and the two are separated. Gigy then asks for her vehicle so she can head home before warning the press against sharing videos of the incident.
Addresses incident
Though the cause of their tiff is still unknown Gigy later made reference to the shocking incident in a social media post, hinting that alcohol had a part to play in the fracas.  In another post, Gigy shared a photo alongside her estranged lover writing: "My mad man looked handsome before his demons arose and mine arose too."
'Running over Ali Kiba'
Gigy is not new controversy and recently said she'd run over her ex, singer Ali Kiba for breaking her heart.
"I will knock all of them down, I mean I will kill them. In fact, I will flatten them like chapatis. The first person I will knock down and kill is Ali Kiba.  Actually, I don't need a weak car, I need a Fuso so that when I knock him down I will be sure he doesn't survive," Gigy told Ayo TV.
READ ALSO: Gigy Money under fire for dirty-dancing with married singer
Dating Kiba brothers
Gigy had in the past admitted to dating both Ali Kiba and his younger brother, Abdu Kiba. She solely laid the blame on Chekecha singer for pursuing her despite knowing that she'd been with his younger brother. Abdu expressed being heartbroken after learning the two had a fling, prompting him to marry.
"I was very hurt on hearing that Ali was dating Gigy Money because I dated her first before she became famous. But it's alleged that Ali didn't know. It hurt me for a while till when I married," said Abdu.
Defunct Nairobi County Council  Nurses Go On Strike, Citing Discrimination By The Government
Why Jahmby Kokai is happy her TV anchor dream never came true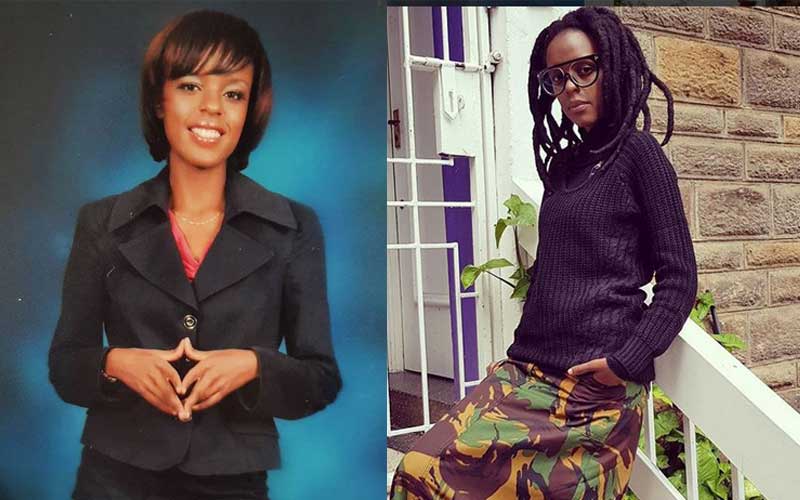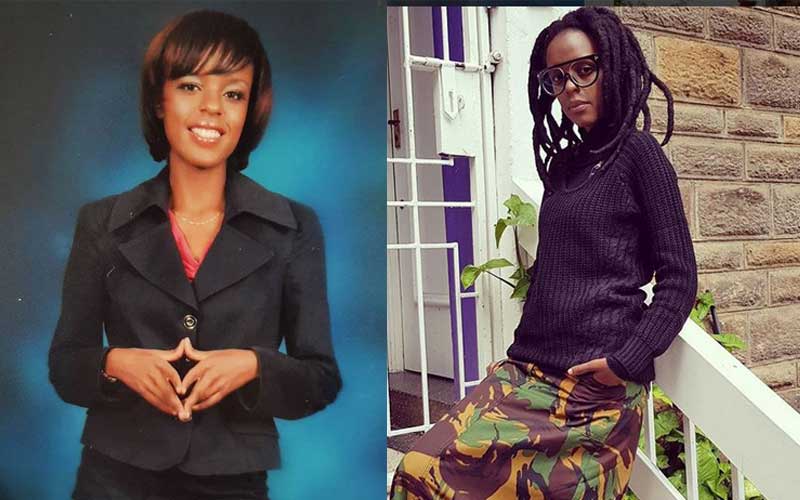 By Diana Anyango



37 minutes ago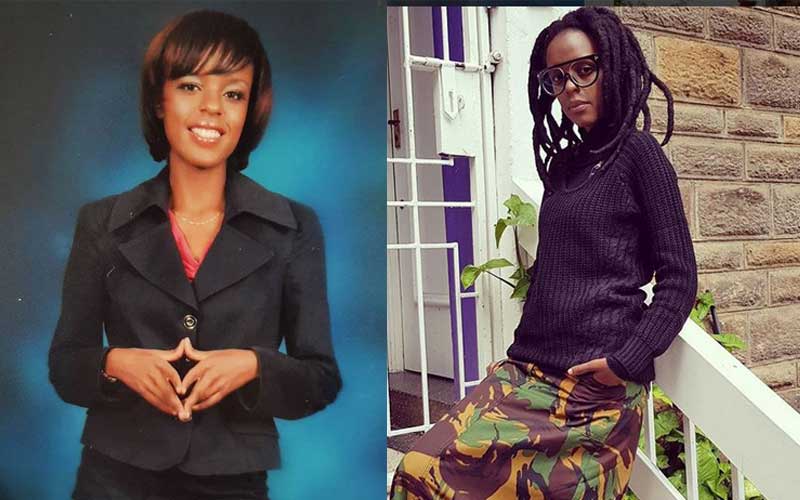 Popular media personality Jahmby Koikai narrated how her first attempt at auditioning as a TV host backfired and she was sent home on the first day of the audition. Reliving her prime days, Jahmby narrated how she was determined to follow her dream of becoming a news anchor after completing her degree.
"There was a reality show that was running on one major TV channel here in Kenya, searching for the next top news anchor. I've always had the knack for news. At the time, I was working at Metro FM. Walked to my boss and asked him if he was ok with me participating in this competition. He agreed to it.
"Auditions were at Film Studios. The queue stretched all the way to the showground. I was at the back kabisa. Imagine 300 people before you. Then we got the briefing paper and it indicated, 'no persons with experience in a media house allowed to participate in this audition'. Mimi Jahmby Koikai, nirudi home after watu 300 kukuwa mbele yangu?" she posed.
READ ALSO: Jahmby Koikai back in Kenya after a year of treatment abroad
According to the endometriosis survivor, she went ahead to audition for the position despite the warning and was the first contestant to be sent packing.
"So I stayed in line until I got to the audition room. The judges were a few people I was in campus with. I felt a wave of despair. Like I'm here auditioning, yet my classmates will be judging me? I did my thing and I was considered. We got into the house and we were assigned to different groups. I was the group leader and we won the challenge. Later that evening, we were driven back to Film Studios for a briefing. The presenter of the show said some of us have to go home.
"My name was called out first amongst other great people. We were dropped home. I cried. It felt like I'd lost such a great opportunity. My mom and late grandma were so sad cos they loved to watch me do the news," she narrated.
READ ALSO: Why I'm walking around with a mask- Jahmby Koikai
Second audition
Later, Jahmby auditioned for another TV opportunity only to miss out as well.
"Then came another opportunity over 10 years ago, I saw a TV ad and decided to apply for the news anchor position. I didn't get the job."
However, due to endometriosis, Jahmby was forced to put her dreams on hold and concentrate on getting better. According to her, it is as though God had better plans for her and is grateful to not have gotten the jobs.
"I battled severe endometriosis in silence for over 19 years. I think of how engaging the newsroom is and I'm grateful I wasn't in that space. I'd have utilized all my sick-leaves and off-days and just declared redundant."