How family built Sh100m hotel on mum's inspiration
How family built Sh100m hotel on mum's inspiration
Monday, April 6, 2020 21:59

By WAIKWA MAINA
Family property wrangles have crippled many business empires in Kenya, but not so with Nyandarua's Mbote brothers.
The three brothers and their wives have used unity lessons from their late mother to build the multi-million shilling Golden Eagle Spur Ranches on Kiambu Road.
The Sh100 million facility, a South African franchise, was launched recently.
Simon Mbote, one of the proprietors, says the franchise is licensed to offer outside catering, with special deliveries where all one needs to do is a dial and enjoy spur meals from the comfort of their sitting room.
"The journey towards this success has been long and rocky. It started a long time right at the slopes of Aberdare where we were born and brought up at Mairo-inya village in Nyandarua County. We were brought up by a very hardworking mother teaching us the essence of running after your dream until you achieve them," says Peter, who previously worked as a waiter in several hotels before.
The spur business idea was mooted during lunches the brothers had with families in hotels where they used to admire what they could see.
"Any time we arrived we were forced to queue outside; we were never allowed to get inside. Then we ended up constructing hotel Loswani Place where the Golden Eagle Spur Ranches stands today. Loswani place was closed down when we managed to get a licence for the franchise after years of trials, it has been quite a challenging journey," says Peter.
The biggest challenge was financing. Not many banks were willing to fund the development until they presented a proposal to Tower Sacco, a Nyandarua-based financial institution with branches in various parts of the country.
Other partners are Peter Mbote, a drilling engineer working in Mozambique, and James Mbote, the managing director at Oil Filed Movers Limited.
Peter says the business plan and development have kept the family united, using the lessons taught by their late mother, who incidentally died on the day the hotel officially opened a few days ago.
"Every family has its challenges. But bottom line, there lies some basic principles or values that are instilled by the parents. My mother taught us to work as a team. Right from the beginning, we used to graze together. We went to the land together and our mum would give us a huge part of the land to till and we won't go home until we finish; it didn't matter who was faster, we had to finish together to go home, that was a rule," says Peter.
It never mattered whether they divided it to equal potions among themselves, the idea was they must work together, uplifting each other.
"Nevertheless, we still have what I would call family challenges that we address the way they should be addressed. In case there is any challenge among ourselves and it doesn't matter whatever it is, or who started it, we have learnt to separate between family issues and business, that is the thing. We work as a family that's what we learnt from the word go," says James.
And going by the success and lessons learnt from this facility, the family has a five-year strategic plan to have not less than 10 similar facilities running across the country, and are already scouting for potential areas, Ol Kalou Town in Nyandarua being the next stop.
"We are moving across the region. We do not want to concentrate our business in Nairobi. We intend to follow devolution. Obviously, you know, as we grow as a country, more resources will be devolved. Our thinking that the migration from rural areas to urban areas is going to reduce as devolution grows thus creating more purchasing power in the regions," says James.
He gives the example of developed countries like China who have developed in their places but are now looking for countries that are growing, a concept the family intends to embrace through devolution.
"Kenyans need to think out of the box and move their businesses to the people because, eventually, people will be able to get resources from the county levels and they will need someplace to spend those resources. That is the concept we seek to pursue in our strategic plan," says James.
Golden Eagle Spur Ranches has two conference facilities, modern restaurants which include family dining where one can hold kids parties.
Peter says the selection of Spur was done based on uniqueness in family orientation and location to residential units occupied by young families.
"When you think about a business you have to think who your clients are and what their needs are. The concept was inspired by the location and we are also the only stand-alone Spur in Kenya. Others are found in malls," says Peter.
Comments
comments
African Development Bank board stands by embattled chief: The Standard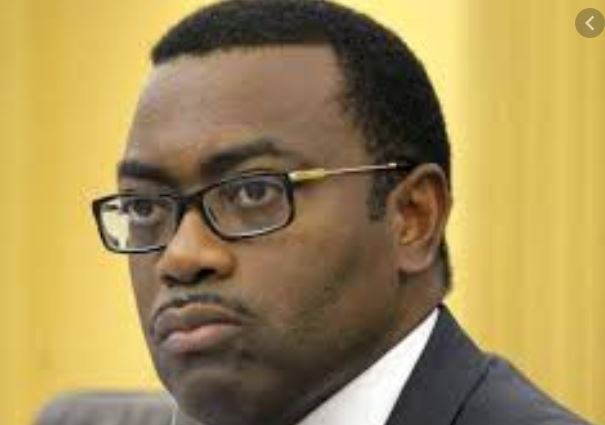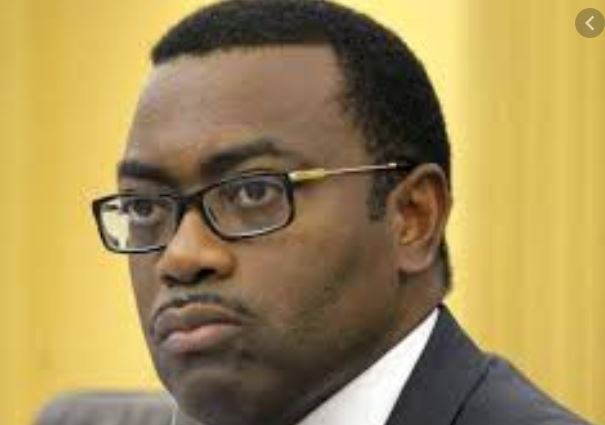 Business News
The African Development Bank's (AfDB) board on Thursday said it stood by an internal investigation international reputation and integrity
The African Development Bank's (AfDB) board on Thursday said it stood by an internal investigation that had cleared its president of improper conduct, but it would carry out an independent review of the report in the interest of due process.
AfDB President Akinwumi Adesina has been accused of abuse of office by a whistleblower at the bank, including favouritism in hiring. He has denied the allegations and a report by the bank's ethics board cleared him of wrongdoing.
The United States, AfDB's second-largest shareholder, has demanded a new independent probe into the allegations, rejecting the bank's investigation over reservations about the integrity of the bank's process. Meanwhile, top shareholder Nigeria has voiced its support for Adesina.
In a statement, AfDB's board of governors said it believed the bank's ethics committee, which produced the report, had carried out its role correctly. But the board has nevertheless agreed to authorise a review.
SEE ALSO: AfDB approves Sh22b war chest for Kenya
"The independent review shall be conducted by a neutral high caliber individual with unquestionable experience, high international reputation and integrity," it said.
On Tuesday, Nigerian President Muhammadu Buhari gave his backing to Adesina in his bid for a second term as AfDB president despite the allegations.
Adesina later this year plans to pursue a second term as the head of the multilateral lender, which is headquartered in Ivory Coast's commercial capital Abidjan.
The board said the review of the investigation would take no more than four weeks and not interfere with the bank's electoral calendar.
The bank's whistle-blowing and complaints handling policy will also be reviewed at a later date to ensure it is being properly implemented, it said.
SEE ALSO: Nigeria to begin 'phased and gradual' easing of lockdowns in Lagos, Abuja
Comments
comments
Single use plastics now banned in forest reserves: The Standard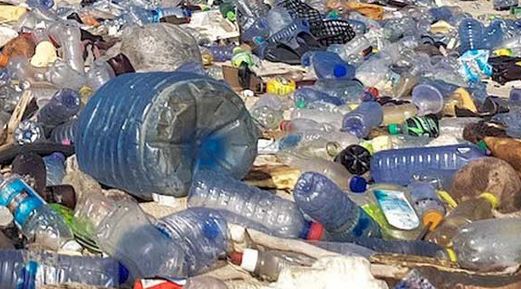 Business News
Due to the expansive coverage of forest reserves and the many facilities and activities found within the forests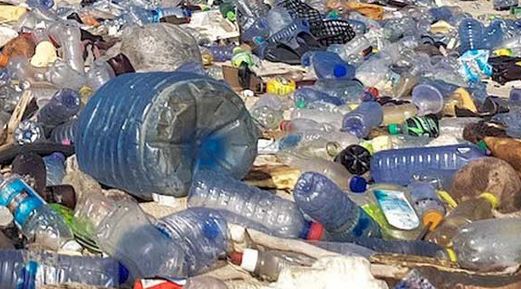 As the implementation of the ban on single-use plastics in Kenya's protected areas takes effect from today, the Kenya Forest Services is tightening surveillance on forest reserves countrywide.
The Forest Conservation and Management act 2016 prohibits dumping waste in a forest without authority and any person convicted of this, is liable on conviction to a fine not exceeding Sh3 million or to imprisonment for a term not exceeding ten years or both.
KFS on Thursday said it will implement the ban in all forest reserves countrywide. This includes public forests managed by the Service, which comprise 2.59 million hectares and those managed by the County Governments and communities that make up 1.7 million hectares.
SEE ALSO: New tricks thugs use to transport forest products (PHOTOS)
Banned single-use plastics (SUPs) include disposable plastic water bottles, disposable cutlery, non –woven plastic carrier bags, plastic cotton bud sticks, confectionery, and snack wrappers, disposable sanitary items, wet wipes, single-use toiletries packaged in plastics, among others.
Facilities and services within forest reserves that will be subject to the ban include licensed accommodation facilities, nature trails, picnic sites, tree platforms, boardwalks, canopy walks, guided tours, adventure activities, quarry sites, construction sites, and installation sites among others.
"The overall objective is to keep SUPs out of all forest reserves by educating stakeholders, promoting appropriate alternatives to the SUPs, sensitizing the public on the governing laws as well as enforcing these laws."
Due to the expansive coverage of forest reserves and the many facilities and activities found within the forests, the Service has developed guidelines for the implementation of the national ban with an overall goal of contributing to the sustainable management of plastic waste in the country.
Subsequently, all forest conservancies and stations will roll out programs to educate stakeholders, promote appropriate alternatives to the use of SUPs in the forest areas, sensitize communities on the laws and regulations and ensure the ban is fully enforced.  In the past, the Service and other stakeholders have been utilizing polythene tubes to raise tree seedlings in the tree nurseries.
SEE ALSO: Plastics ban on beaches and national parks laudable
However, the polythene tubes will now be gradually replaced by viable alternatives such as Swaziland beds, root trainers, and unigrow trays for seedlings propagation.
The ban on single-use plastics places Kenya among the first movers in a trend towards a cleaner and healthier environment globally. Other African countries in the frontline of eliminating the use of single-use plastics with combined total bans and levy on retailers include Rwanda and South Africa.
With Kenya being one of the fastest-growing economies in Sub-Saharan Africa, the landfill menace is expected to expand faster, posing both environmental and health risks to the country and its people.
If well implemented, the ban on single-use plastics will profit public health, tourism, and agriculture, among others. This is by ensuring a cleaner environment with less plastic pollution, a factor beneficial not only to human health but also to biodiversity and will make Kenya's tourism destinations more appealing for both domestic and foreign travelers.
According to a newly launched trend report by Sustainable Inclusive Business (SIB-Kenya), the ban on single-use plastics is a logical next step in reducing the amount of unsustainably disposed plastics; after the 2017 ban on throw away carrier bags.
Results indicate an 80 percent success rate and reduced polythene bags along Kenya's coastline, parks, and drainages.
SEE ALSO: Planting trees is not enough to put brakes on climate change
"This comes at a time when we see an increase in single-use plastic products, and the ban will go a long way in encouraging the adoption of the refuse, rethink, remanufacture, recycle, and recover model of production," noted Sustainable Inclusive Business Director Karin Boomsma.
The report provides more insights into the implications of the Kenyan single-use plastic ban on the economy, planet, and people, and how businesses both small and established can prepare for alternatives.
Comments
comments
CoG seeks release of Sh76b to counties: The Standard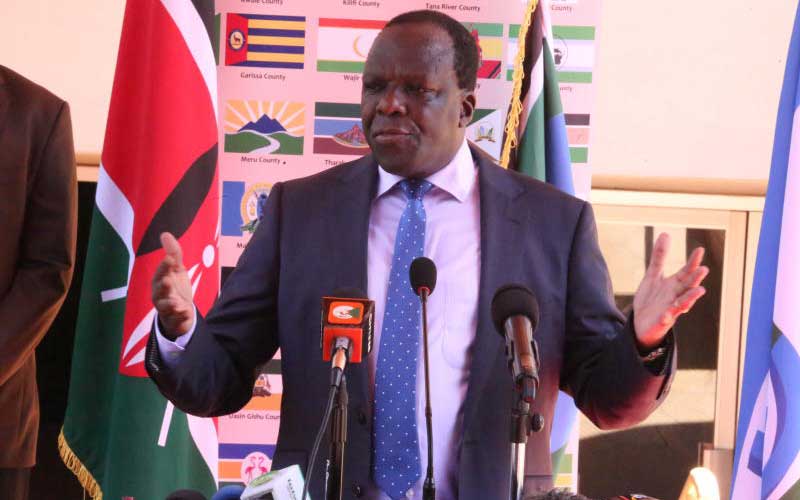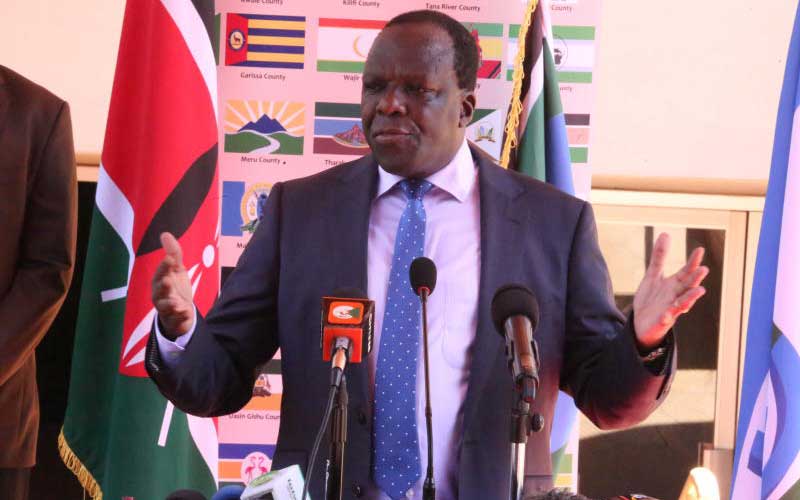 Business
CoG says the lack of disbursement of funds to counties has caused delay of staff salaries
The Council of Governors (CoG) has demanded the immediate disbursement of Sh76 billion owed to counties by the national government.
Governor Wycliffe Oparanya (pictured), the CoG chairman, said the exchequer had only disbursed Sh240 billion of the Sh316 billion allocated to counties in the current financial year that is ending in 27 days' time.
He said the balance ought to have been disbursed to help counties deal with challenges of Covid-19 pandemic as well as floods and locust invasion across the country.
CoG boss said counties in the Western and North Rift regions continue to experience floods causing population displacement and increasing the risk of water-borne diseases and malaria.
SEE ALSO: Oparanya, Eugene take battle home
According to Oparanya, the lack of disbursement of funds to counties has caused delay of staff salaries.
Border points
CoG also wants trucks stopped from leaving the port of Mombasa until the backlog at the border points is cleared.
The road leading to Malaba border has trucks stretching up to Luandeti, spanning across three counties of Busia, Bungoma and Kakamega.
"We call upon the president to intervene in this matter and propose that no more trucks should be allowed to leave the port of Mombasa until the backlog at the border points is cleared," said Oparanya.
SEE ALSO: Amend law to give counties more money, Ottichilo urges
On police brutality, CoG decried the increase in incidents of police brutality while enforcing the curfew.
"Governors and other elected leaders will continue to engage the Ministry of Interior and IPOA to ensure Justice for the victims of police brutality," he said.
Comments
comments