How American wanted for murder of Kenyan billionaire is living lavish life in US – Nairobi News
[ad_1]

An American fugitive wanted for the murder of a billionaire in Kenya is living large in Florida despite two warrants of arrest against him, the Sunday Nation can reveal.
Tomorrow, as a Mombasa court hears the case on the murder of Jimmy Paluram Jagatrum Baburam, who was found dead in a swimming pool at Medina Palms Resort in Watamu on July 26, 2015, the American suspect linked to the killing will not be present.
DROWNING
Mr Jacob Will Schmalzle, who fled Kenya after he was tipped off by a rogue investigator that he would be arrested over the murder, will probably be busy doing his sales job at Castle Church Brewing in Orlando, Florida.
In Kenya, Mr Schmalzle, 33, left behind his alleged lover and co-accused in the murder case, Ms Amina Shiraz Yakub — who is also Mr Baburam's widow.
Officers investigating the matter suspect that Mr Baburam was murdered in a love triangle during a family vacation in the Coast where Mr Schmalzle was present.
A case was filed against the duo a year after Mr Baburam was murdered.
Postmortem results showed that he died as a result of drowning and chronic kidney disease. Mr Baburam also had cerebral oedema, which is an accumulation of fluid in spaces inside and outside the brain cells.
Ms Yakub is out on a Sh10 million bond with two sureties of the same amount. In her bail terms, she was ordered to report to Gigiri Police Station in Nairobi once every week until the end of the trial. However, Mr Richard Mungwai the OCPD Gigiri said "no officer is aware of such a lady reporting".
ONLINE SEARCH
Kenyan authorities had indicated they had issued an international warrant of arrest against the fugitive, but Interpol told the Sunday Nation they were not aware of any such request. It took us just a few days to track down Mr Schmalzle using information from a US-based anonymous source, publicly available personal data held by American authorities, online search tools and social media posts.
Mr Schmalzle currently lives in a Sh30 million luxury home which stands on a 0.28-acre land in Hunter Isle Drive, Orlando. The property is registered in the name of his father Mr Robert Schmalzle who is a pastor with the Evangelical Lutheran Church in Kissimmee, Florida.
A source in the USA told the Sunday Nation that the fugitive is a known golfer and also plays key roles in the Lutheran church in Florida.
In August 24, 2015 — just a month after the death of her husband — Ms Yakub was part of the 250 guests who witnessed the suspect's brother, Aaron and Ms Joelle Palzer walk down the aisle at the Trinity Lutheran Church in Florida.
Mr Schmalzle first came to Kenya in 1998 when he was 12, arriving with his parents and siblings. Their mission? To spread Christianity through the Lutheran Church of Kenya.
He would later leave for the US where he went to further his studies but later returned in 2007 after he graduated from Wittenberg University.
EXTRADITION
He was previously associated with various companies, including Eco Pallets Kenya Limited, Village Markets of Africa and Dr Bones. A company registry search this week indicated the files were not immediately available.
In a magazine published on October 11, 2012 by the Central States Syroid Evangelical Lutheran Church in America, Mr Schmalzle described the Village Markets of Africa as a Lutheran fair trade organisation that "brings handmade crafts from developing countries across the world to the USA."
Dr Bones was a company that used to deliver dog food within Nairobi. Ms Yakub is associated with Very Impawtant Pets (VIP) Spa Limited. The two are said to have initially had work-related meetings.
When the Sunday Nation called VIP company, which is based along Kitusuru Road in Nairobi and deals with providing care for pets, an official who picked the call said Ms Yakub was no longer a director.
However, records at the registrar of companies accessed on Friday list Ms Yakub as a director.
The first arrest warrant against the American was issued on December 8, 2016 by the Mombasa High Court but it was too late because the suspect had already fled to America.
The warrant was issued by Judge Asenath Ongeri after the office of the Director of Public Prosecutions said that without the warrant of arrest it could not commence extradition proceedings.
Again, on March 2, 2017, a second warrant of arrest was issued against Mr Schmalzle by the Malindi Chief Margistrate Julie Oseko.
HIGHEST PRIORITY
Investigations further revealed that Mr Schmalzle's exit from the country was not without drama.
A video clip that is loaded on YouTube shows how Mr David Jagatram, a retired brigadier who is the late Baburam's father, followed him to the Jomo Kenyatta International Airport and caused a fracas that saw Mr Mr Schmalzle's departure delayed.
Mr Schmalzle filed a complaint at the JKIA police station claiming assault. He told the police that he was hit with a walking stick and had his complaint recorded as OB number 13/18/5/2016.
The late Baburam's family through their lawyer Maru Nishit said that all they were interested to find out was the circumstances that led to the death of their kin.
"All the family is interested in is to find out what caused the death of Mr Baburam, that is all," the lawyer said.
The legal pact between Kenya and America allows for extradition if one is accused of murder or manslaughter in either country. It is, however, not clear why Mr Schmalzle remains a free man in Florida despite the warrants.
The American Embassy this week said that no one was above the law and that the protection and assistance of American citizens in Kenya was its highest priority.
NO RECORDS
"No American citizen is above the law, whether in the US or in Kenya. A fair and speedy investigation and trial is in order for anyone accused of or arrested for such a serious crime," said the American Embassy, adding that Kenyan immigration maintains passport control for all travellers.
Questions remain on why the Kenyan authorities allowed him to leave. It also remains a mystery why an alleged international warrant mentioned in court appeared not to have been brought to the attention of Interpol. "We advise you to contact the national authorities in the country where you believe an arrest warrant has been issued for this individual," Interpol said when contacted by the Sunday Nation.
It further said that its duties are not issuing arrest warrants and therefore there was no way Mr Schmalzle could be "wanted by Interpol".
Police in Florida told the Sunday Nation that they did not have any records about the fugitive. "Orlando Police Records has no responsive records on the mentioned individual," Mr Nicole Bologna the records unit deputy boss said.
The Sunday Nation contacted Mr Schmalzle using his listed telephone and e-mail contacts in Florida, but he did not respond.
[ad_2]
Singer speaks after attacking lover at WCB signee Zuchu's star-studded concert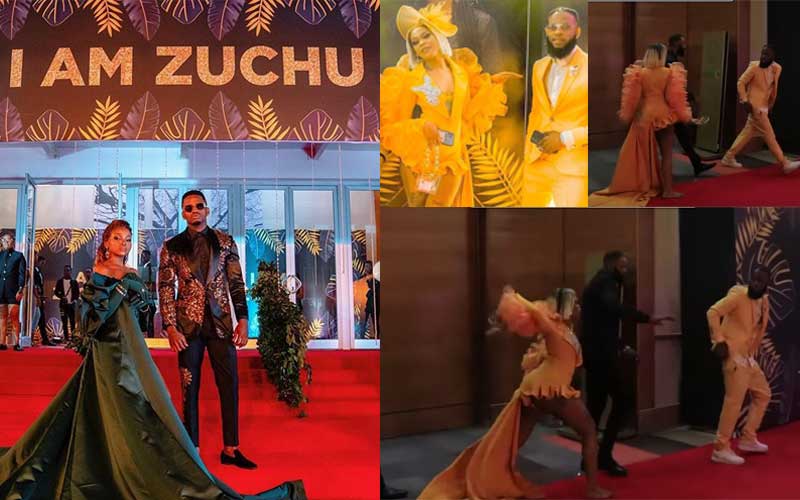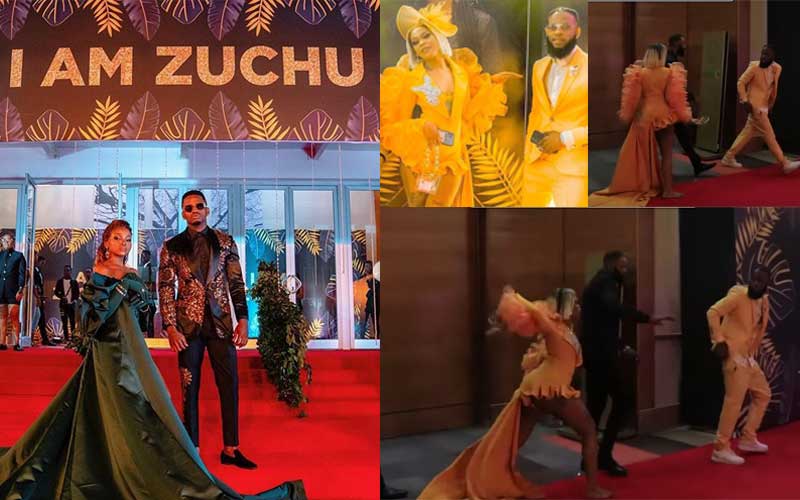 By Standard Entertainment



56 minutes ago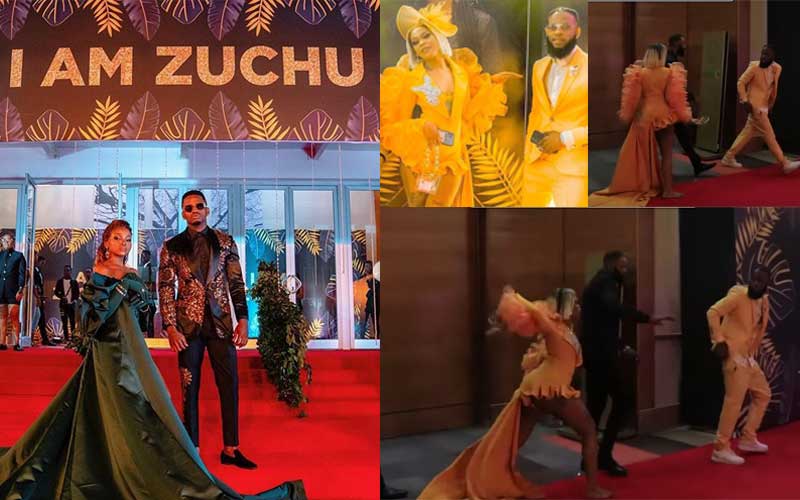 On 18 July, there was fanfare at the Mlimani City Hall in Dar es Salaam as WCB signee Zuchu held a thanksgiving concert months after her debut EP, I Am Zuchu. The event dubbed 'Ahsante Nashukuru' mainly featured performances by artistes from the WCB stable and attracted the whos-who in the Tanzanian entertainment and political scenes. 
READ ALSO: I'm not behind Diamond, Tanasha split- WCB's Zuchu sets record straight
However, singer Gigy Money who also performed made the headlines for the wrong reasons after getting into a scuffle with her lover during the much-publicised concert.
READ ALSO: I was bewitched by a friend – Gigy Money
Peaceful arrival, later chaos
Moments earlier, Gigy and her Nigerian man were seen arriving arm in arm at the event whose highlight featured Zuchu receiving a brand new car from WCB head honcho Diamond Platnumz. Donning matching outfits, the couple was spotted on the red carpet as the paparazzi scrambled to capture the moment.  However, all hell breaks loose later and viral videos depict the visibly angered Nigerian arguing with a bouncer at the entrance. After a tense confrontation, Gigy's man is seen being led by the screaming bouncer towards the exit. Shortly after, a similarly irritated Gigy emerges and follows the pair.
"Gigy! Wewe Gigy wewe!" a woman in the background is heard dissuading the singer from pursuing them but the singer pays no heed and heads for the pair.
"You want to beat me?" the boyfriend is heard asking an approaching Gigy as the bouncer acts as a barrier between them. The bouncer manages to steer the incensed man towards the exit as Gigy follows behind, hurling obscenities.
READ ALSO: I will get a baby with your eldest son – Gigy Money warns Zari
At some point, a barefoot Gigy turns into a sprint before throwing one of her shoes which hits the man who then responds with an insult. Another bouncer finally intervenes and the two are separated. Gigy then asks for her vehicle so she can head home before warning the press against sharing videos of the incident.
Addresses incident
Though the cause of their tiff is still unknown Gigy later made reference to the shocking incident in a social media post, hinting that alcohol had a part to play in the fracas.  In another post, Gigy shared a photo alongside her estranged lover writing: "My mad man looked handsome before his demons arose and mine arose too."
'Running over Ali Kiba'
Gigy is not new controversy and recently said she'd run over her ex, singer Ali Kiba for breaking her heart.
"I will knock all of them down, I mean I will kill them. In fact, I will flatten them like chapatis. The first person I will knock down and kill is Ali Kiba.  Actually, I don't need a weak car, I need a Fuso so that when I knock him down I will be sure he doesn't survive," Gigy told Ayo TV.
READ ALSO: Gigy Money under fire for dirty-dancing with married singer
Dating Kiba brothers
Gigy had in the past admitted to dating both Ali Kiba and his younger brother, Abdu Kiba. She solely laid the blame on Chekecha singer for pursuing her despite knowing that she'd been with his younger brother. Abdu expressed being heartbroken after learning the two had a fling, prompting him to marry.
"I was very hurt on hearing that Ali was dating Gigy Money because I dated her first before she became famous. But it's alleged that Ali didn't know. It hurt me for a while till when I married," said Abdu.
Defunct Nairobi County Council  Nurses Go On Strike, Citing Discrimination By The Government
Why Jahmby Kokai is happy her TV anchor dream never came true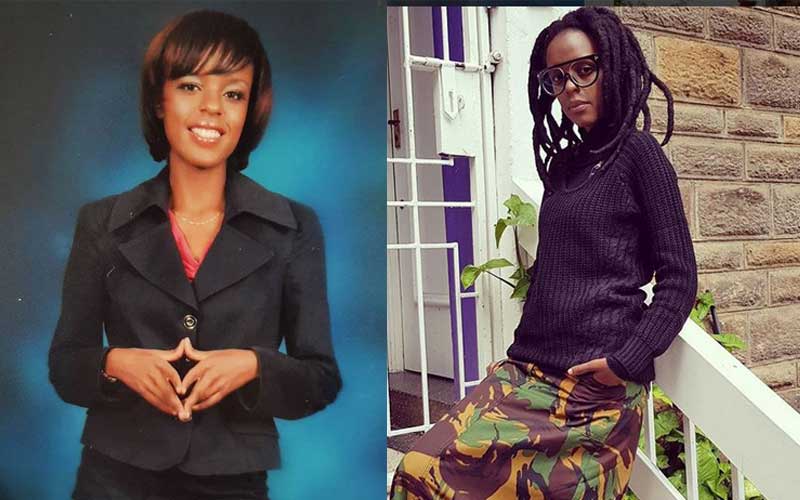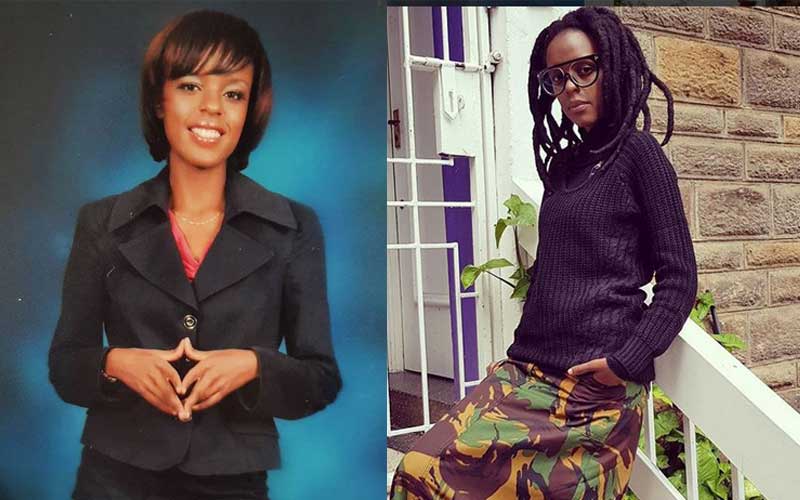 By Diana Anyango



37 minutes ago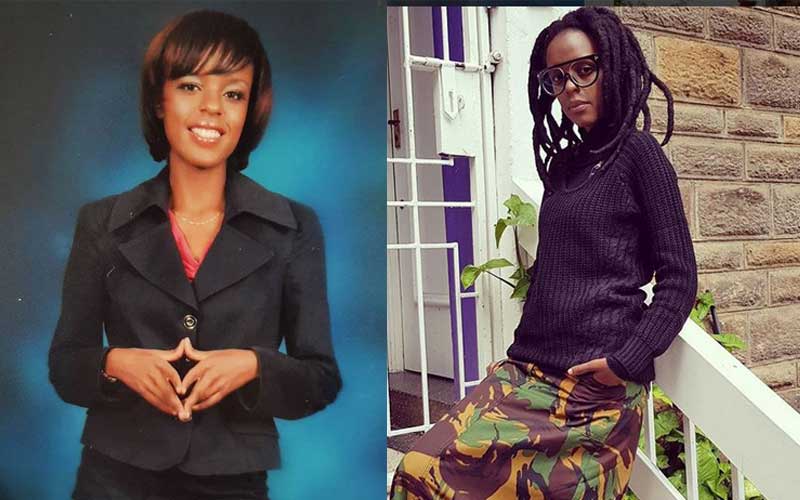 Popular media personality Jahmby Koikai narrated how her first attempt at auditioning as a TV host backfired and she was sent home on the first day of the audition. Reliving her prime days, Jahmby narrated how she was determined to follow her dream of becoming a news anchor after completing her degree.
"There was a reality show that was running on one major TV channel here in Kenya, searching for the next top news anchor. I've always had the knack for news. At the time, I was working at Metro FM. Walked to my boss and asked him if he was ok with me participating in this competition. He agreed to it.
"Auditions were at Film Studios. The queue stretched all the way to the showground. I was at the back kabisa. Imagine 300 people before you. Then we got the briefing paper and it indicated, 'no persons with experience in a media house allowed to participate in this audition'. Mimi Jahmby Koikai, nirudi home after watu 300 kukuwa mbele yangu?" she posed.
READ ALSO: Jahmby Koikai back in Kenya after a year of treatment abroad
According to the endometriosis survivor, she went ahead to audition for the position despite the warning and was the first contestant to be sent packing.
"So I stayed in line until I got to the audition room. The judges were a few people I was in campus with. I felt a wave of despair. Like I'm here auditioning, yet my classmates will be judging me? I did my thing and I was considered. We got into the house and we were assigned to different groups. I was the group leader and we won the challenge. Later that evening, we were driven back to Film Studios for a briefing. The presenter of the show said some of us have to go home.
"My name was called out first amongst other great people. We were dropped home. I cried. It felt like I'd lost such a great opportunity. My mom and late grandma were so sad cos they loved to watch me do the news," she narrated.
READ ALSO: Why I'm walking around with a mask- Jahmby Koikai
Second audition
Later, Jahmby auditioned for another TV opportunity only to miss out as well.
"Then came another opportunity over 10 years ago, I saw a TV ad and decided to apply for the news anchor position. I didn't get the job."
However, due to endometriosis, Jahmby was forced to put her dreams on hold and concentrate on getting better. According to her, it is as though God had better plans for her and is grateful to not have gotten the jobs.
"I battled severe endometriosis in silence for over 19 years. I think of how engaging the newsroom is and I'm grateful I wasn't in that space. I'd have utilized all my sick-leaves and off-days and just declared redundant."