Hong Kongers await Beijing olive branch after rare calm
Hong Kongers have delivered a clarion call for change over the last fortnight with a landslide local election defeat for the government and more than one in 10 hitting the streets peacefully on Sunday — but will Beijing listen?
Monday marks the sixth month anniversary of a movement that has upended the semi-autonomous Chinese hub's reputation for stability and blanketed its streets with unprecedented scenes of political violence.
But the last two weeks has seen a dramatic drop-off in clashes and vandalism — something the city's pro-Beijing leadership has insisted must be a precursor to any meaningful dialogue.
The question on many lips now is whether chief executive Carrie Lam — and Beijing — will take the opportunity to reach out before anger explodes once more.
"Ignoring our voices will only make the snowball get bigger and bigger and there will be consequences to that," Bonnie Leung, a prominent figure within the pro-democracy movement's more moderate wing, told AFP.
The rare period of calm began in the run up to city-wide local polls in late November — the only election with universal suffrage.
Millions turned out tipping pro-establishment parties out of office and flipping all but one of the city's 18 local councils to the pro-democracy camp.
The vote shattered government claims that a "silent majority" opposed the protests.
Then on Sunday the city witnessed its largest mass rally in months with organisers estimating some 800,000 people turned out, a vivid illustration of the public frustration that still seethes under the surface.
The rally, which received rare permission, was almost entirely peaceful. Small fires were lit outside two major courts and police pepper sprayed bystanders during an argument.
But no tear gas was fired — the first time a mass rally has been smoke free since the middle of August.
Jimmy Sham, from rally organiser the Civil Human Rights Front, said the ball was now firmly in the government's court.
"We have to remind the SAR government that 800,000 people is still a very, very large number," he told reporters.
"Carrie Lam should listen to our Hong Kongers' demand as soon as possible," he added.
Semi-autonomous Hong Kong has been battered by increasingly violent demonstrations in the starkest challenge the city has presented to Beijing since its 1997 handover from Britain.
Millions have marched in protests fuelled by years of growing fears that authoritarian China is stamping out the city's liberties.
The movement's demands include an independent inquiry into the police's handling of the protests, an amnesty for those arrested, and fully free elections.
But there is little sign Lam is willing to budge.
Since the electoral drubbing, her administration has made vague commitments to listen to people's demands, but no concrete concessions.
Beijing has stuck by her even as she languishes with record low approval ratings and the city police force's reputation takes a hammering.
The movement's more radical wing — which has embraced violent tactics — appears to have faded into the background for now.
Hardcore protesters had vowed to restart widespread travel disruptions at dawn on Monday if there was no response from Lam. But the threats did not emerge.
On LIHKG, a Reddit-like web forum that serves as a virtual command centre for frontliners, discussion abounded on whether a resumption of tactics that disrupted ordinary Hong Kongers for much of October and November might backfire.
"Many people think the dawn action has devolved into just disturbing residents while having no effect pressuring the government," one popular post read, referring to the tactic of paralysing the transport network.
Some are looking to more traditional labour action.
Mung Siu-tat, head of Hong Kong's pro-democracy Federation of Trade Unions, said more than 30 newly founded unions have reached out for help in recent weeks.
"Quite a number of them are formed by white-collar workers, professionals and executives, who in the past might find it less necessary to unionise but have been politically awakened by the movement," Mung told AFP.
Arrests skyrocketed in October and early November, especially after thousands of more hardline activists were surrounded by police on a university campus.
"The scale (of violence) may go down a bit because of the massive arrests over the last few weeks," political analyst Dixon Wong told AFP.
But there are growing fears unrest may return if Lam and Beijing do not offer some sort of olive branch.
On Sunday evening, organisers called on marchers to go home, one black-clad protester took off his mask.
"You have been leading marches for 30 years but what have you achieved?" he shouted.
"We still have plans for a lot of things we want to do for Hong Kong."
Better living conditions for incarcerated children and women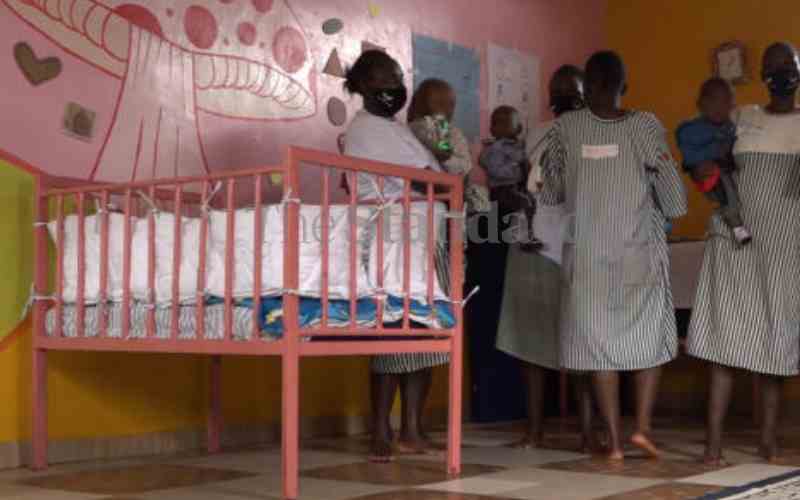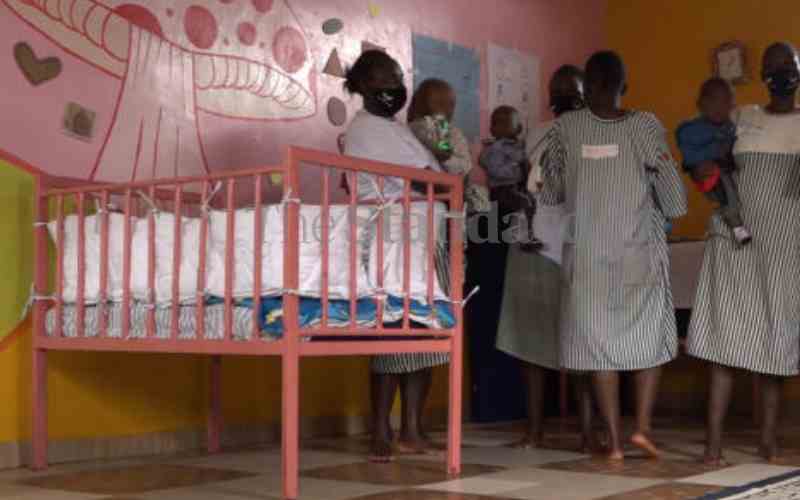 A day care center officially unveiled by Winnie Guchu, the CAS Ministry of interior and coordination. [Muriithi Mugo, Standard]
The prisons' service, in partnership with Faraja Foundation, has rolled out a rehabilitation programme for inmates.
The programme targets enhancing structures at the correctional facilities and making them friendlier to prison staff and inmates.
Jane Kuria, the CEO of Faraja Foundation, says the non-governmental organisation aims for successful reintegration of inmates to the community upon release from prison.
"Faraja Foundation wants to be remembered for supporting former convicts to reintegrate back to the community," Kuria noted.
She added that many ex-convicts had to start lives afresh after jail terms, hence the need to help them fill the gap in reintegrating with society.
Donating beds and other items was a way of helping inmates survive and get rehabilitated in preparation for their return to society, she added.
The foundation aims to distribute 2,160 beds to the 43 women prisons that hold about 2,615 inmates and 210 children accompanying them.
Daris Kangi the Officer in charge Embu women's prison (L) chats with Winnie Guchu, the CAS Ministry of interior and coordination at the newly unveiled daycare at the Prison. Through a partnership with Faraja Foundation, the Prisons service will also distribute 2160 beds to all Women Prisons across the country. May 13, 2021. [Muriithi Mugo,Standard]
Speaking during the unveiling of day-care built by Faraja at Embu Women's prison, Kuria said children jailed with their mothers did not deserve to undergo hardship.
Take a quick survey and help us improve our website!
Take a survey
David Bett, chair of Faraja Foundation, challenged stakeholders to consider a review of the open-door policy that will also see prison staff benefit more.
Winnie Guchu, the Ministry of Interior and Coordination CAS, said the government had targeted to have day-care centres in all women's prisons.
"Women convicted with children lacked caretakers of their children at home and this forced them to carry the babies along for the duration of their sentences," said Ms Guchu.
She said the children were innocent and that they had the right to a conducive environment for growth through the day-care centres.
"These children should have places for entertainment, playing as well as good sleeping areas," said Guchu.
She unveiled the day-care center and received 160 of 2,160 beds from the Faraja Foundation, destined for distribution in all the 43 women's prisons countrywide.
Also present was Commissioner of Prisons Wycliffe Ogallo. 
What you need to know about the Juja by-election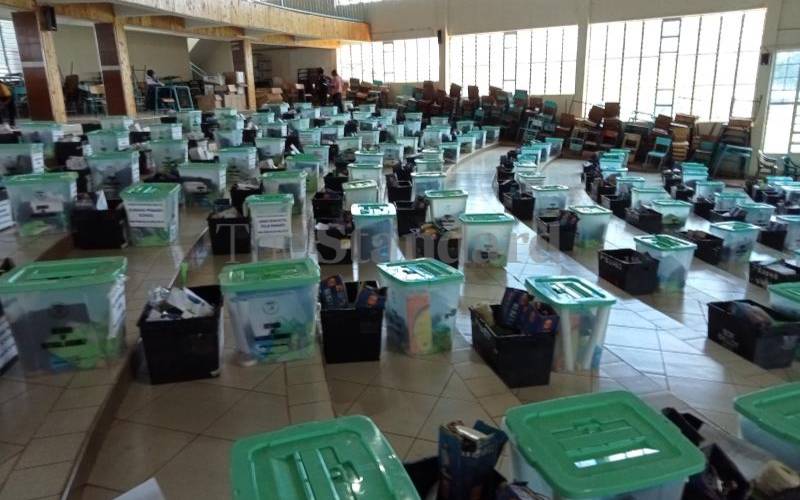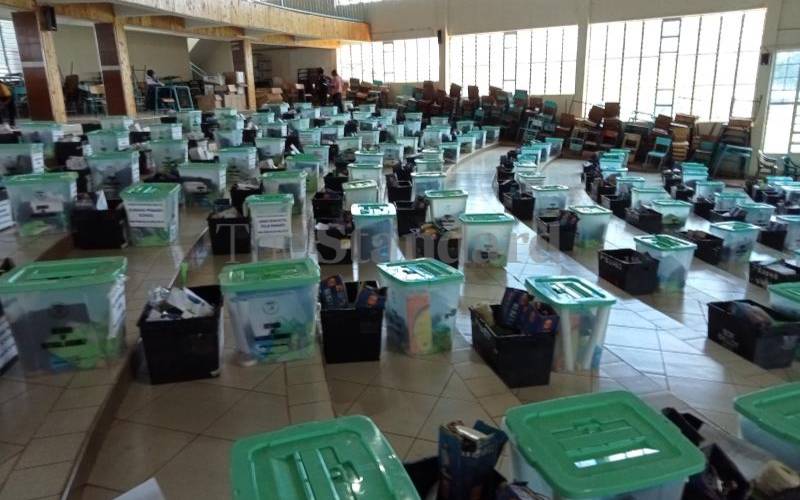 The late Juja MP Francis Waititu aka Wakapee.
The Juja parliamentary seat became vacant after MP Francis Waititu succumbed to brain cancer on February 22, 2021 at MP Shah Hospital.
Waititu was elected on a Jubilee ticket during the 2017 General Election. He garnered 66,190 votes.
According to IEBC, Juja constituency has 114,761 registered voters.
The 2017 General Election had an 80 per cent voter turn-out which saw 91,801 Kenyans casting their votes in the region.  
The by-election
On Tuesday, May 18, 2021, voters in the Juja constituency will head to the polls to elect their next member of parliament.
A total of eleven candidates will square it out in the mini poll.
Jubilee Party By-election Juja MP Nominee Susan Njeri Waititu during certificate issuance at the Party's Headquarters in Nairobi on Wednesday, March 24, 2021. [Boniface Okendo, Standard]
Main contenders
Take a quick survey and help us improve our website!
Take a survey
1. Waititu Susan Njeri – Jubilee Party
2. Ndung'u George Koimburi – Progressive Empowerment Party (PEP)
Others:
3. Mwangi Kariuki Chege – Independent
4. Kagera Eunice Wanjiru – The New Democrats (TND)
5. Kariuki Joseph Gichui –  Independent
6. Kariuki Rashid Iregi –  Independent
7. Marungo James Kariuki – Independent
8. Mburu John Njoroge – People's Party of Kenya (PPK)
9. Ndung'u Antony Kirori – Maendeleo Chap Chap Party (MCCP)
10. Ndung'u Kennedy Gachuma – National Liberal Party (NLP)
11. Zulu Julius Thiong'o – Independent
19-year-old boy charged with defiling girl three years younger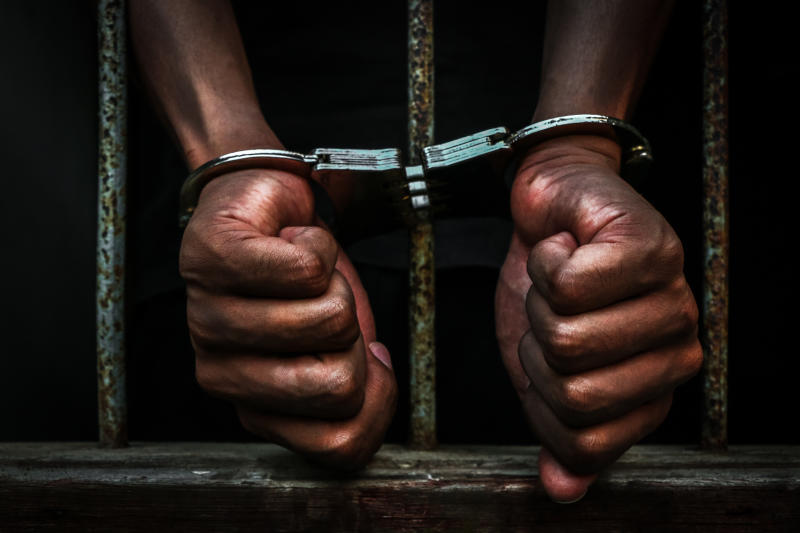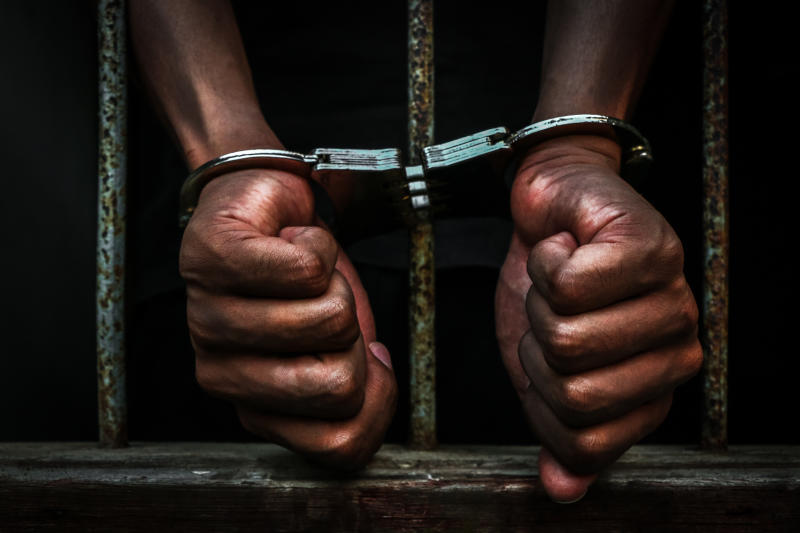 [Courtesy]
A 19-year-old teenager is in trouble with authorities for allegedly defiling a 16-year-old girl.
Tyson Ongaki has been charged before a Kisumu Chief Magistrate's court and accused of intentionally defiling the minor on various dates. The crime was allegedly committed in Bomet.
The teenager who appeared before Chief Magistrate Peter Gesora however denied the offence and has been released on a Sh100,000 bond.
The court heard that after committing the offense on diverse dates between March 26, 2021 and May 14, 2021, the teenager moved to Kisumu.
He has also been charged with committing an indecent act with a minor.
An investigating officer handling the matter told the court that the suspect was arrested in Kisumu.
The magistrate directed that the matter be heard on June 15, 2021.
Take a quick survey and help us improve our website!
Take a survey