'He loves and calls me daily,' Princess Tiffah praises Dad, Diamond Platnumz
Diamond Platnumz's first born and only daughter Princess Tiffah was recorded by her mother Zari Hassan praising her dad in a post that was shared by her grandmother Mama Dangote.
Tiffah spoke of how she has been receiving daily calls from her dad
'Hi guys my name is Tiffah, I love Papa everyday. He loves me every time and calls me everyday,' she said
Zari then asked her 'What does your papa do?'
'Everything. He is a musician and he is Diamond Platnumz,' she answered
Check her out;
Diamond and Zari Hassan have patched things and are now having a good co-parenting relationship. Previously, the two were talking via their lawyers.
Diamond Platnumz called Zari when she wrote on Instagram that he was helping other people not knowing what his kids were eating.
Since then, they spoke and patched things up and it seems Diamond will be reuniting with his kids after a long time of not seeing each other.
In the meantime, Tiffah has a message to everyone during this pandemic;
Comments
comments
Meghan Markle and Prince Harry officially shut down Sussex Royal charity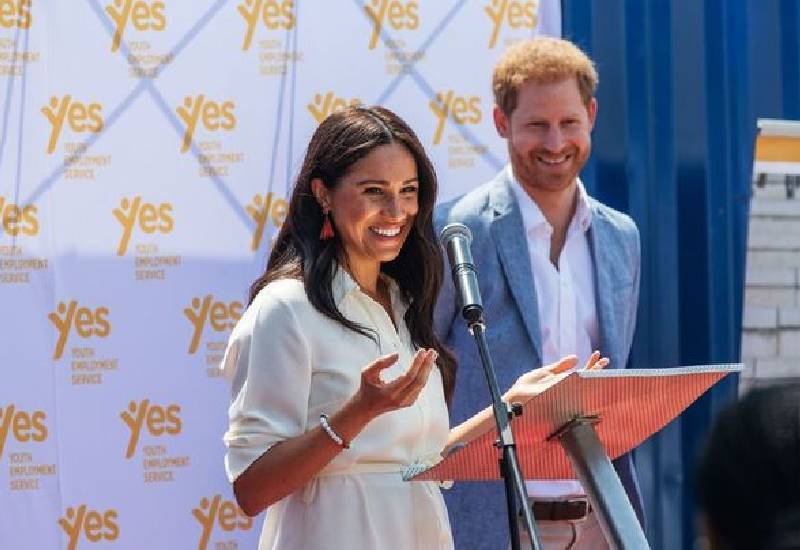 Mirror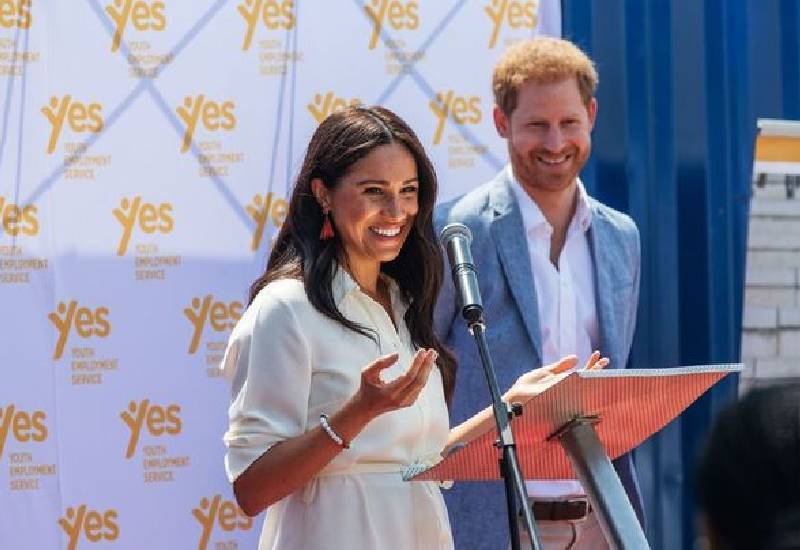 Meghan and Harry have filed paperwork to dissolve their Sussex Royal charity, according to reports.
ALSO READ:

Meghan Markle claims she was 'unprotected by the Royal Family' while pregnant
The latest break from the royals comes after they were told they could no longer use 'Sussex Royal' in their branding by the Queen.
This week bombshell court papers revealed that in her brief spell as a senior royal Meghan felt "unprotected by the Institution, and prohibited from defending herself."
The couple, who quit the royal family earlier this year, say they want to concentrate on new ventures going forward – focusing on eco-tourism project Travalyst, which launched last year.
They have reportedly filed paperwork for the royal foundation to be officially dissolved, with trustees set to step down.
An insider told Newsweek: "Following previous announcements that The Duke and Duchess will not be using the name 'Sussex Royal' and will not continue with a foundation in its name, paperwork has been filed with Companies House and the Charity Commission to formally close the charity down.
"This will appear on the online public record in the coming days.
"The charity formally enters a period of 'solvent liquidation'."
ALSO READ:

Meghan Markle got 'stern telling-off' for her pregnancy outfits, claims new book
Harry will remain at the helm until the charity is finally closed, the source said.
Newsweek reports that the California-based couple will focus their attention on Travalyst – an eco-tourism scheme aimed at reducing the environmental damage caused by travel.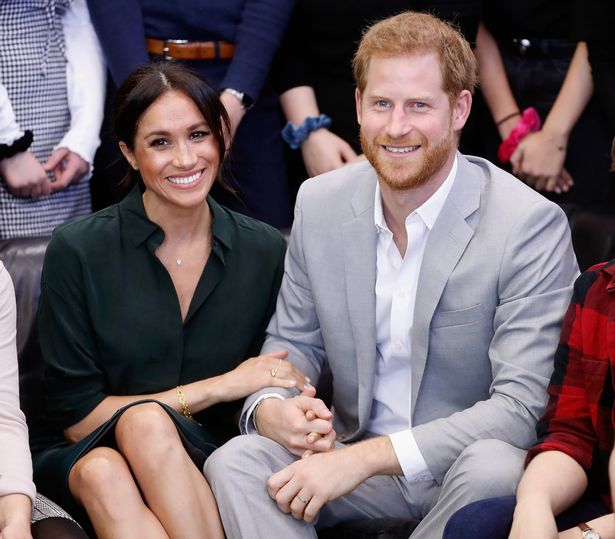 Harry and Meghan – who have themselves come under fire over their use of private jets – will be concentrating on how the travel industry can recover from the coronavirus crisis, the source said.
A statement on their Sussex Royal website earlier this year said: "As shared in early January on this website, The Duke and Duchess of Sussex do not plan to start a 'foundation', but rather intend to develop a new way to effect change and complement the efforts made by so many excellent foundations globally.
"The creation of this non-profit entity will be in addition to their cause driven work that they remain deeply committed to.
"While The Duke and Duchess are focused on plans to establish a new non-profit organisation, given the specific UK government rules surrounding use of the word 'Royal', it has been therefore agreed that their non-profit organisation will not utilise the name 'Sussex Royal' or any other iteration of 'Royal.'"
It comes as the Duchess of Sussex fights it out in court over a "private and confidential" handwritten letter she sent to her estranged father, Thomas Markle, that was later published by the Mail on Sunday and MailOnline.
ALSO READ:

10 items the Queen carries in her handbag
The papers claim that it took a toll on her mental health, particularly when she was pregnant.
Comments
comments
'My husband's mistake with suitcase exposed his double life and second family'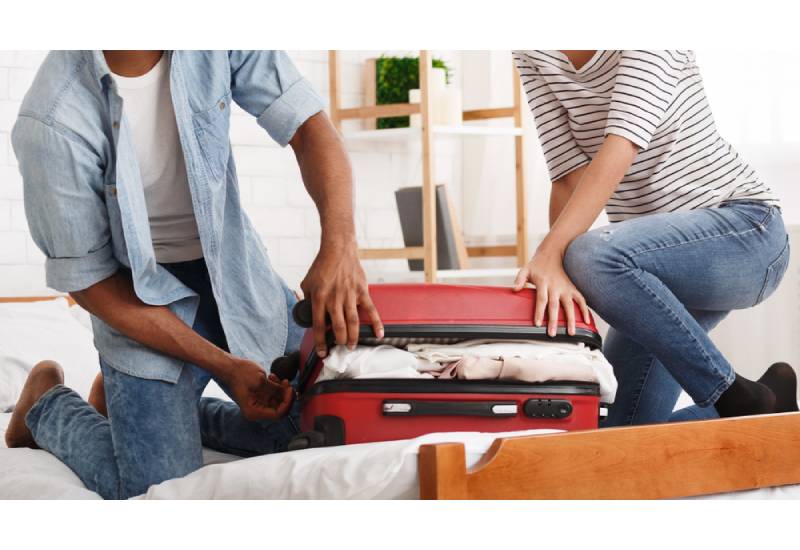 Mirror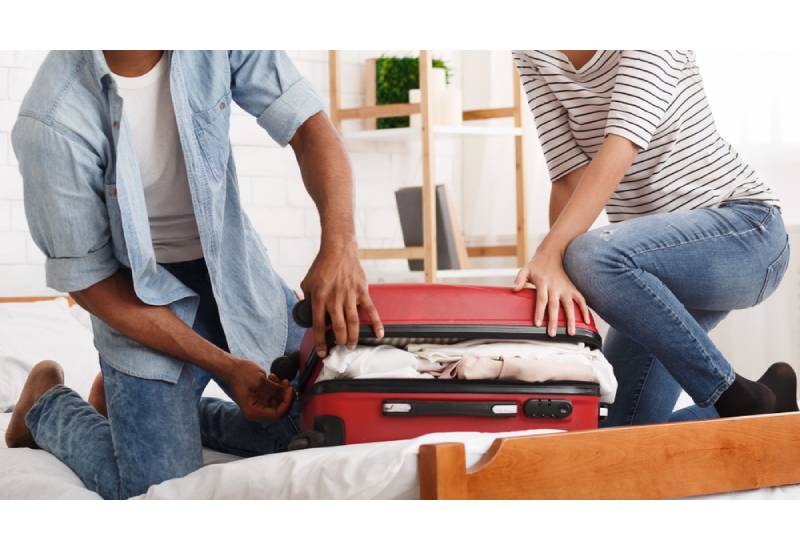 ALSO READ:

Jada Pinkett Smith breaks silence, says she'll discuss 'affair' on Red Table Talk
A woman who had been married for five years thought she had the perfect family – but one simple mistake from her husband exposed a devastating truth.
Before Karen married Mark, she had already come to terms with the fact he travelled a lot for work.
When the couple welcomed twin girls into the world, he spent most of his time at home with them, but when they got a little older he accepted a new job which required more time travelling again – or so he said.
After one particular trip, Mark arrived home exhausted and went to bed but Karen stayed up to get a few jobs done around the house.
She noticed her husband had left his suitcase untouched so she decided to unpack it for him and throw anything that needed cleaning in the washing machine, as reported by Honey.
In the suitcase she found small photo frame with a picture of a woman in her mid 30s and a boy who was about 18 months old.
Thinking he had picked up the wrong suitcase by mistake, her heart sunk when she checked the rest of the belongings and found they were his.
ALSO READ:

Will and Jada Pinkett Smith deny affair with August Alsina
She slept on the sofa and the following morning, after their twins had gone to school, Karen confronted him with the photo, asking why it was in his suitcase.
She said: "He looked at me for a few seconds without speaking then he just put his face in his hands and said, 'I'm so sorry. I knew you'd find out one day, I've been dreading this moment.'
"He went on to explain that he had an affair with the woman in the photo, and she fell pregnant and now he has a son.
"I couldn't stop crying, I said things like, 'How could you do this to me and the girls?' He told me he never stopped loving me, he just got himself in a situation he couldn't get himself out of."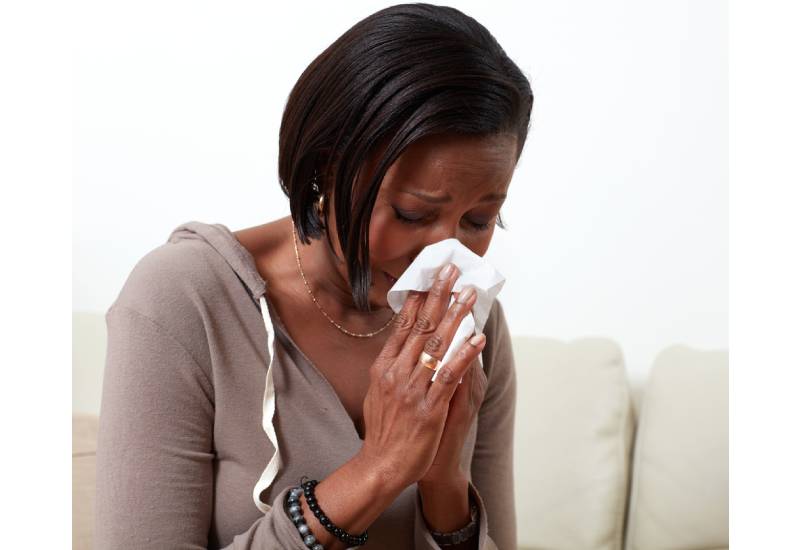 But then came a second bombshell. Karen had assumed his second family lived in one of the countries he visited on his work trips.
It turned out that Mark hadn't been travelling overseas at all, and the other woman and his son actually lived just three miles away.
The penny dropped for Karen, who had found letters bearing her husband's name but a different local address, only for him to dismiss it as a post office box number.
ALSO READ:

Girl code: You'll just have to learn to live with us
Comments
comments
35 teenagers arrested at an Orgy party in Homabay County
Comments
comments