Google defends Gmail data sharing, gives details on violation
Alphabet Inc's Google gave details about its policies for third-party Gmail add-ons but stopped short of fully addressing questions from U.S. senators about developers who break its email-scanning rules.
How user data flows between big technology platforms such as Google and Facebook Inc and their partners has faced scrutiny around the world this year since Facebook revealed it had done little to monitor such relationships.
Google said in a letter to U.S. senators made public on Thursday that it relies on automated scans and reports from security researchers to monitor add-ons after launch, but did not respond to lawmakers' request to say how many have been caught violating the company's policies.
Senators may seek further clarity on Gmail's operations at a Commerce Committee hearing about privacy practices scheduled for Sept. 26 with officials from Google, Apple Inc, AT&T Inc and Twitter Inc.
Google did not immediately respond to a request for comment.
Gmail users must give their consent to activate extensions, which can help them send emails on a time delay, get price-match rebates from retailers and remove unwanted mailing lists.
Under Google's policies, software firms that create these add-ons must inform users about how they collect and share Gmail data
The lawmakers' inquiry came after the Wall Street Journal reported in July that some add-on makers did not make clear to users that their employees could review Gmail messages and that their data could be shared with additional parties.
Software experts told Reuters in March that auditing of apps that interact with Gmail, Facebook and other services is lax.
To be sure, sharing with a fourth party is essential to the functioning of some add-ons.
For instance, a trip-planning app may scan a users' email for upcoming flight details and then use the data to query an airline for updated depature information.
Google told senators it has suspended apps due to 'a lack of transparency to users,' without identifying violators or when enforcement actions took place.
Gmail, used by 1.4 billion people, is not the only Google service drawing lawmaker questions about oversight.
House lawmakers asked Google in a separate letter in July whether smartphones with its voice assistant tool can or do collect so-called 'non-triggered' audio in order to recognize phrases like 'Okay Google' that activate voice controls.
The lawmakers cited media reports and said there had been suggestions that third-party applications have access to and use this non-triggered data without disclosure to users.
TENDER NO. 28/KBC/2020-2021 FENCING OF KENYA BROADCASTING CORPORATION'S PARCEL OF LAND IN NYALENDA (KISUMU). – KBC
Follow us on Social Media
Suluhu: Closer ties for Kenya and Tanzania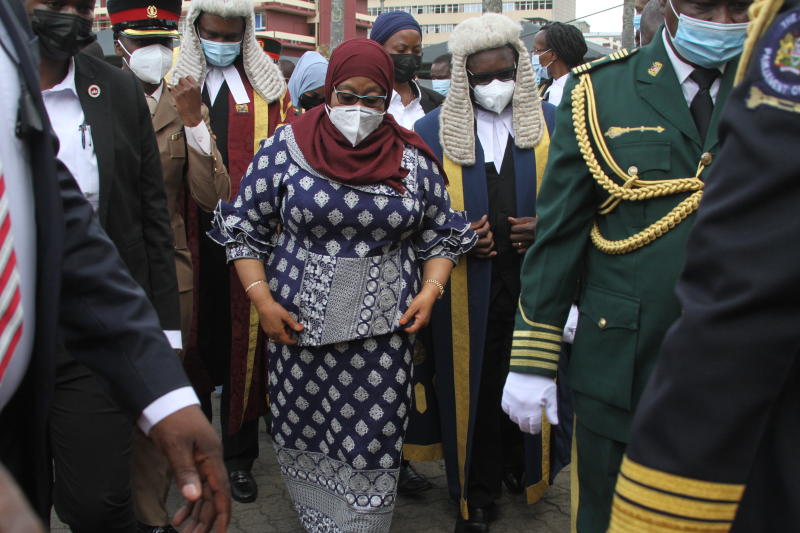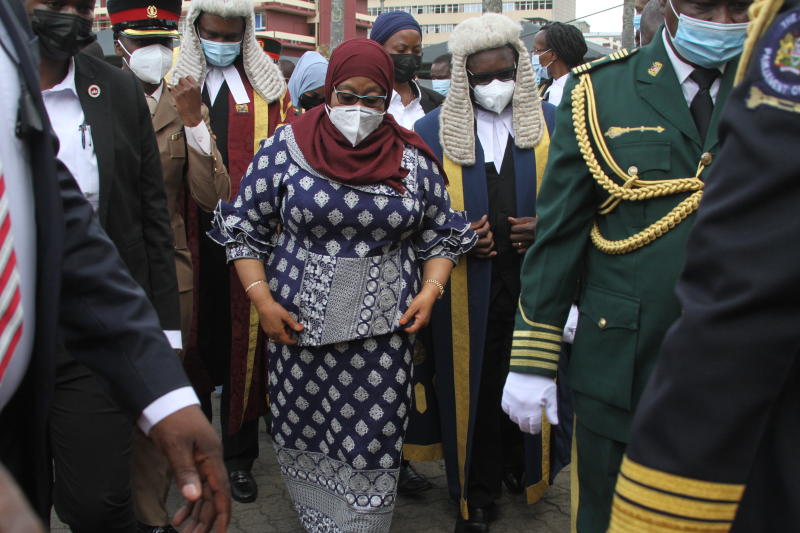 ?President Samia Suluhu's address to Parliament was a masterclass in charm, punctuated by periodic applause and stomping of feet by Kenyan lawmakers.
Covid-19 deaths, hospitalizations soar among youth in Americas – KBC
Hospitalizations and deaths of younger people are surging as the COVID-19 pandemic accelerates across Latin America and the Caribbean, Pan American Health Organization (PAHO) Director Carissa Etienne said on Wednesday.
"Adults of all ages – including young people – are becoming seriously ill. Many of them are dying," Etienne said at her daily press briefing as quoted in a PAHO release.
In Brazil, mortality rates doubled among those younger than 39, quadrupled among those in their 40s, and tripled for those in their 50s, between December 2020 and March 2021, she said.
"For much of the pandemic, our hospitals were filled with elderly COVID patients, many of whom had pre-existing conditions that made them more susceptible to severe disease," Etienne said. "But look around intensive care units across our region today. You'll see they're filled not only with elderly patients, but also with younger people."
Get breaking news on your Mobile as-it-happens. SMS 'NEWS' to 20153

Etienne urged hospitals in the region to increase the size of intensive care units (ICU) in anticipation that the trend will continue, while warning that expansion of ICUs cannot continue indefinitely.
As a result, she urged nations to double down on prevention measures such as lockdowns and facemasks.
Tell Us What You Think