Gary Neville includes Kante, Kylian and Varane as perfect Man United signings ▷ Kenya News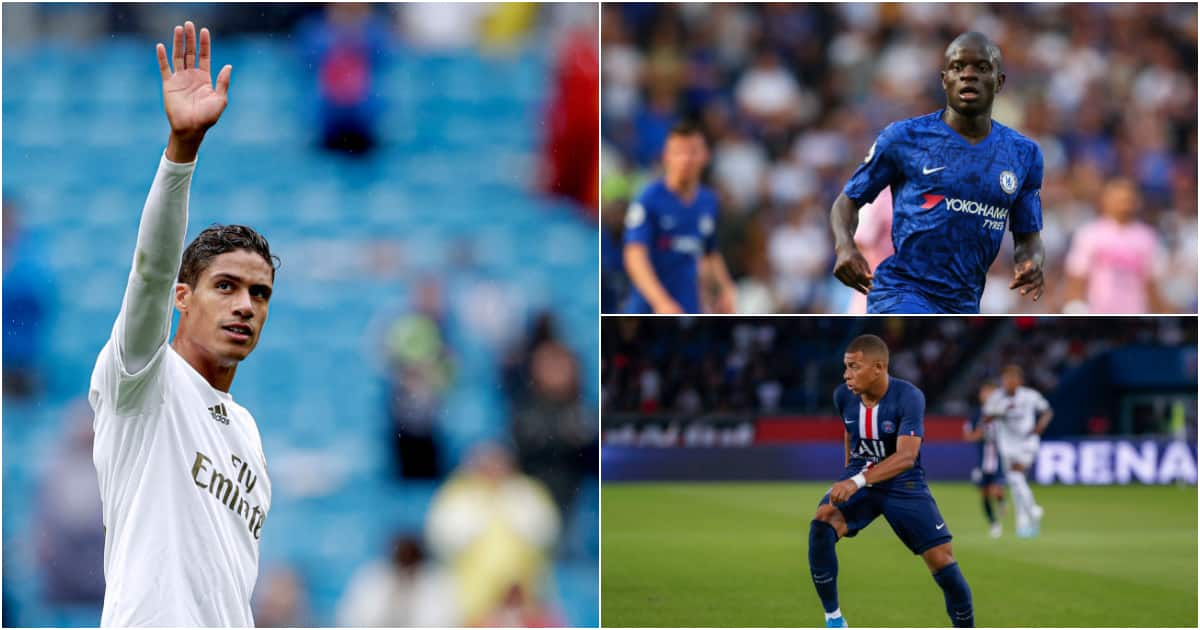 – Gary Neville was participating in a Twitter Q&A when he was quizzed on he would love to see at Man United
– The United legend included N'Golo Kante, Kylian Mbappe and Raphael Varane in his shortlist
– The three helped France to lift the World Cup in 2018 in Russia
Man United legend Gary Neville has named N'Golo Kante among 3 players he would love to see the club sign.
Neville was taking part in a Twitter Q&A on Tuesday morning, September 17, and was asked to identify players he would like to see signed at United.
READ ALSO: Dennis Oliech sends KPL clubs plea to sign him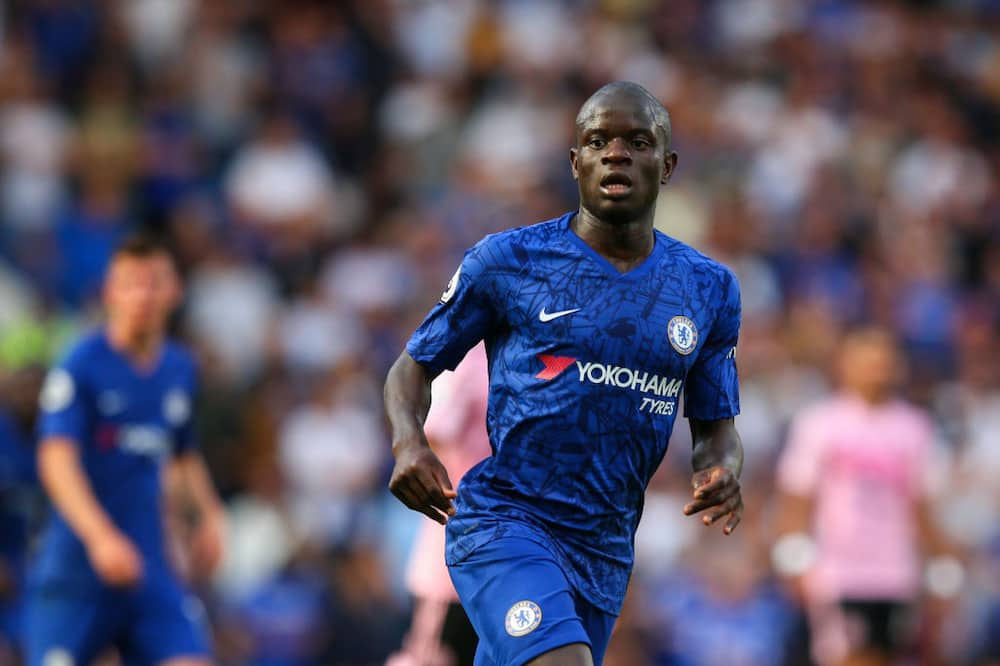 READ ALSO: Gareth Thomas: Ex-Wales captain reveals he is HIV positive
The Englishman went on to pick three players in three different positions as those he believes would help the Red Devils challenge for titles.
Real Madrid defender Raphael Varane, Chelsea midfielder N'Golo Kante and Paris Saint-Germain forward Kylian Mbappe made the shortlist.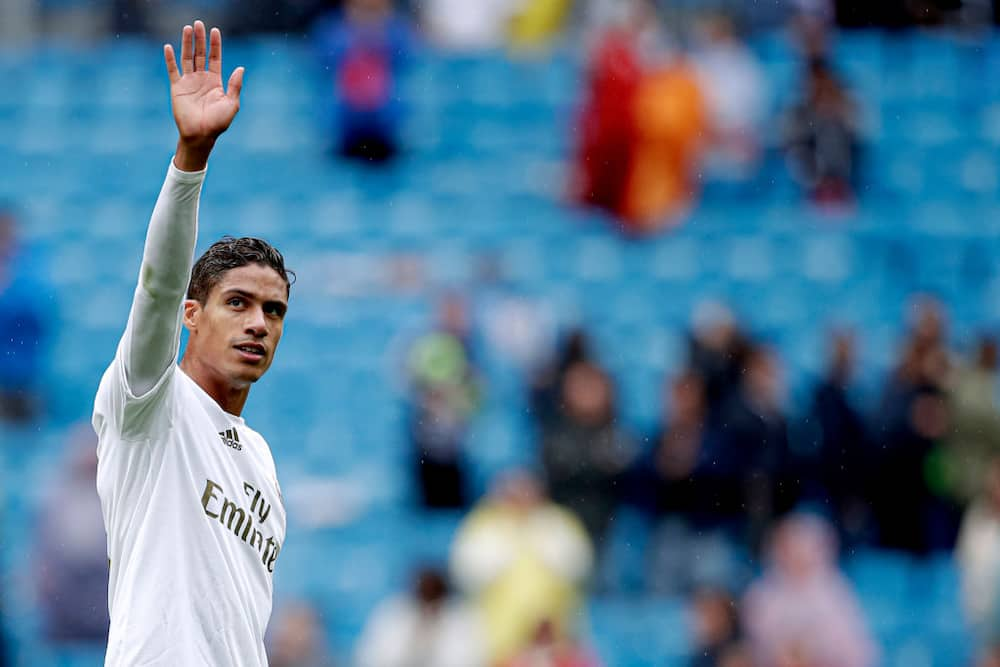 READ ALSO: Unai Emery says Arsenal must learn from Watford defensive blunders to bounce back
Incidentally, the three players played an integral part in France's 2018 World Cup triumph in Russia, with Varane and Mbappe all claiming individual awards.
Unlike Kante and Mbappe, Varane has previously been linked with a switch to Manchester but the much publicised move never saw the light of day.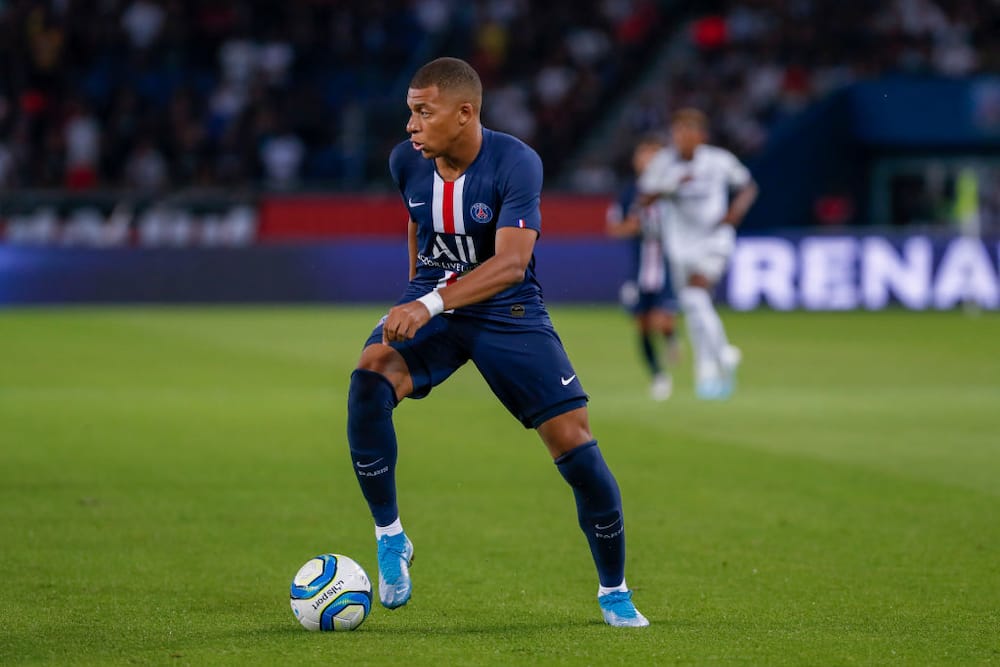 PAY ATTENTION: Install Pitch Football app for FREE to easily access stats, news and live updates
Mbappe, on the other hand was subject of transfer speculation, although he was thought to be more likely to sign for Real Madrid than seal a switch to the Premier League.
Kante would also be a fanciful signing for the Red Devils and it is highly unlikely Chelsea would sell to a rival Premier League side.
Do you have an inspirational story you would like us to publish? Please reach us through [email protected] or WhatsApp: 0732482690 and Tuko news.
Ndindi Nyoro, Maina Kamanda, who is to blame?| Tuko TV
Subscribe to watch new videos
Comments
comments
Uhuru's 'Uzalendo Award' will inspire selfless Kenyans, like charity runner Thuo, to up the ante
On Monday as Kenya celebrated its 57th Madaraka Day, President Uhuru Kenyatta fittingly decorated 68 patriotic individuals with the new Presidential Order of Service award to recognise their contribution in the fight against the coronavirus.
I'd like to congratulate colleagues in the media, led by my humble, indefatigable Nation Media Group workmate Nasibo Kabale, and Royal Media Services Managing Director Wachira "Coach" Waruru, on making the inaugural list of recipients. 
Along with our gallant health workers, under the stewardship of Ministry of Health officials, and other front line individuals, they indeed deserve the Uzalendo Award. 
It's particularly reassuring to see President Kenyatta appreciate the role of oft-unsung journalists in nation-building. Well done!
Besides the 68 garlanded, many more Kenyans continue making sacrifices to help others stay afloat.
Like 43-year-old aircraft engineer David Thuo, a recreational runner.
As President Kenyatta celebrated the 68 pioneers, Thuo was recovering from a morning charity marathon run in Ngong.
The "Kahara Madaraka Day Sub-3 Challenge Attempt" was a drive to run the marathon in under three hours and raise funds for families affected deeply by the coronavirus pandemic.
The Wilson Airport-based aircraft engineer rallied support, with some of his friends pledging Sh500 per kilometre for the 42 kilometres, if he dipped under three hours.
Others offered Sh250 per kilometre should he finish under the 180-minute mark.
The rest simply followed the live stream on Facebook, in admiration of the effort.
Reminiscent of Eliud Kipchoge's INEOS 1:59 Challenge in a Vienna Park last October, Thuo fell well inside his time target, completing the 42.2 kilometres in 2:56:01 – at an average pace of four minutes and 10 seconds per kilometre – at around 9am!
With six families having already benefited from the Adopt-a-family initiative launched by Thuo and co., many more will certainly enjoy better lives, thanks to the engineer's sub-three hour run.
"When you do a marathon, the body goes through different phases… it's a metamorphosis throughout, especially when you are running against the clock," he reflected after the race.
"At some point, I felt dizzy… my hamstring was also feeling a bit odd, but you've just got to hold yourself together because when you stop, the time doesn't stop."
Thuo went through the pain barrier for George Ruba Ng'ang'a, an out-of-work Kiserian hawker of boiled eggs, to secure a meal and pay rent to accommodate himself and his five children.
The run also puts food on the table for Elizabeth, a single mother of three who has no income after the hotel she used to work in was closed, forcing her to survive on a meal a day, often just a bowl of porridge.
Thuo and his team of five in the Adopt-a-family drive have so far helped six families with food donations and rent, and are targeting to support at least 20 households.
The other trustees are veteran runner Joyce Nduku, Douglas Njiraini, Lucy Wamaitha and Loice Mbogo.
Indeed, unsung heroes and heroines.
"For us to be able to run for charity is humbling," says Thuo who loves to see people "challenge themselves to the next level and eventually achieve their dreams."
"We have been running this (Adopt-a-family) initiative for the last one month and we have interacted with people who are actually going through a lot of challenges to earn a living because of the Covid-19 pandemic.
"We have realised how much we are blessed… there are people who are being kicked out of their houses because of Sh1,000 (rent) and they sleep hungry.
"And that's we decided to do the run for charity. For these families."
In the first two weeks of the charity drive, Thuo and co. had raised Sh58,178 and have paid rent for these six families until next month.
The pain that Thuo endured, paced by Peter "Chicharito" Muia, Victor Milingo, Brent Okoth and Josephat Cheruiyot on the undulating, tortuous and unforgiving Ngong course, shouldn't be in vain.
The months of pre-race rituals, the long runs, speed work, tempo runs, fartlek sessions, nutrition, hydration and mental stamina training that the aircraft engineer and his team battled through to gain altitude and reach cruising speed shouldn't count for nothing.
Indeed, shortly after Thuo completed his sub-three race, contributions to the charity were cruising towards the Sh200,000 mark.
Let's show some love by chipping in to ensure that Thuo comes to the rescue of Schola, a single mother in Kitengela whose casual jobs have been gobbled up by effects of the coronavirus.
The mother of two struggles to pay Sh1,200-a-month rent for her floods-affected, single-room mabati abode, and can hardly get food for her two children.
For their efforts, Thuo and his team should, hopefully, make the next list of Presidential Order of Service award winners.
For they too have stood out for their selflessness in these difficult, Covid-19 pandemic days.
By the way, the much-travelled, down-to-earth Thuo may be a "recreational runner," but he is just one race away from completing all six Abbott World Marathon Majors (WMM) Series races!
This year's Tokyo Marathon, cancelled due to Covid-19, would have been his sixth and final one.
Amazingly, Thuo has completed four of his five WMM races in under three hours: London (2:59:47 in 2017), New York (2:59:39 in 2017), Chicago (2:48:29 in 2018) and Berlin (personal best 2:38:59 last year)!
Comments
comments
Starlets moulded me, Ugandan-based Kenyan player Ogol says
Former Harambee Starlets midfielder Jacky Ogol has found her footing at the Federation of Uganda Football Association (Fufa) Super League side She Corporates Club.
Ogol, who was part of the  national team that participated in 2016 Africa Women's Cup of Nations tournament in Limbe, Cameroon, said having been made a regular starter has given her confidence as a professional player.
The midfielder who featured for Starlets from 2014 to 2016 said the national team gave her some of her best years in the sport. 
She previously played for Football Kenya Federation's Women's Premier League side Spedag for five seasons and Matuu FC for one season before moving to Uganda in 2018 where she signed a three-year contract.
"Starlets gave me a chance of a lifetime. From travelling to different countries for competitions, winning cups and the great football experience. I wouldn't exchange that for anything. Playing for both Spedag and Starlets groomed me to be a better player  and also to understand that every platform you are given is a chance to grow outside your home teams.
"I have previously played for another Ugandan side Gafford. I must say She Corporates has helped me improve my skills, although I  still have a lot of ground to cover, so far so good," the player told Nation Sport on the phone from Kampala.
During the interview she said that playing in the 2016 Africa Women Cup of Nations (Awcon) was both her proudest and lowest moment. Kenya were eliminated in the group stage after losing to Ghana (3-1), Mali (3-1) and Nigeria (4-0).
"Playing in the Awcon group stage was an indication that our hard work was paying off. It was difficult for us when we lost but the experience we gained was worth it. I'll forever treasure that because we were able to gauge ourselves against the best teams in Africa. That gave us assurance that we were not as bad," Ogol said.
Similar to the women's Kenyan Premier League, Fufa also cancelled their league owing to the coronavirus pandemic. No champion has been named, no promotion or relegation has been effected.
The Fufa Women's Cup and Juniors' League were also cancelled until next season. 
"This was good news for the team because we were having a terrible season. We'll use this time to re-think our game plan and plan effectively for next season. 
"In the meantime, I'll keep myself busy with my business on the side since we are still under lockdown as we wait for communication on the way forward from the management," Ogol said.
Before the league was put on hold in March, She Corporates occupied fourth position with 10 points from eight matches behind Lady Doves who have 13 points from 10 matches played.
Uganda Martyrs Lubanga have 13 points from six matches as leaders Kawempe Muslim Club have 17 points from seven matches.
Uganda has 116 recorded Covid-19 cases, 55 patients have recovered and with no deaths.
Ogol attributes the low cases to  strict measures the government put in place to curb the spread of the disease. 
Comments
comments
Injured Wazito captain Ochieng on road to recovery
Wazito captain Bernard Ochieng has said an injury he got seven months ago has impacted negatively on his football career this season.
The Harambee Stars defender got a bad knee injury during a Kenyan Premier League (KPL) match against Posta Rangers at Kenyatta Stadium, Machakos in October 27 last year.
Since then, he has been under the care of  Wazito's doctors and physician who played a big role in ensuring he recovers.
The player requires rehabilitation and he looks forward to be fully fit before the new season kicks off.
"Having a long spell on the sidelines is a very tough situation for any professional footballer. I am lucky that I play for a club that cares and has stood by me all this time. There were games I felt we would have won when I was actively playing but that wasn't possible because of this injury," Ochieng' told Nation Sport in an interview.
The Kenyan international said he is on course for full recovery and believes he will available for pre-season friendly matches.
"I will be fit in two or three months. I have started light training following the guidelines of the doctors. It has been a difficult moment but I am determined to emerge stronger and be a top performer once again," he added.
The former Vihiga United defender is remembered for his impressive performance when he featured in Kenya's 3-2 win against Tanzania in the Africa Cup of Nations last year.
Ochieng' also said that he is determined to guide Wazito to their maiden KPL title next season.
He said the team has had a floppy performance this season because it took time for the new acquisitions to gel on the pitch. 
"We had intended to fight for a top position this season, but things didn't go our way. As a captain, I am determined to fight as we aim to clinch the KPL title. It is possible because we'll have had enough time to train together," he said.
Comments
comments