Fuel tax: Tweeps furious at 'sell-out' Nasa leader
[ad_1]

By VIVERE NANDIEMO, [email protected]
National Super Alliance leader Raila Odinga has been criticized online for supporting President Uhuru Kenyatta's tax proposal in the spirit of 'The Handshake'.
Mr Odinga's decision to back the president's proposal on fuel tax has already angered some of his lieutenants.
And now his supporters, who are set to bear the brunt of the increased taxes, have chided him for capitulating in the fight for the interests of citizens.
Some accused Mr Odinga of being hypocritical in his quest for social justice.
"I feel Raila Odinga and his Nasa brigade have betrayed us. How can they support a move that is meant to oppress us. Is this why we voted for them?" said Mr Bramuel Omondi, a resident of Migori.
'HYPOCRITE'
He added: "Raila has always claimed that he fights for the common mwananchi. This is the platform on which he has been campaigning for the presidency in the last elections. This VAT issue has clearly brought him out as a hypocrite. As a supporter of Raila, I am so disappointed."
Just last week, Mr Odinga had assured Kenyans that President Kenyatta would sign the Finance Bill, 2008, and postpone the 16% VAT on fuel.
"You should not panic at all. Very soon the President will scrap off the heavy levy on fuel products. He listens to public outcry," Mr Odinga assured.
It is this assurance that has angered scores of Kenyans.
Lawyer Miguna Miguna described Mr Odinga as a traitor.
"Mr Odinga is a betrayer. He told Kenyans that president Uhuru Kenyatta will reverse the 16% VAT on fuel and sign into law the Bill Parliament had passed. But President Uhuru rejected the Bill. Mr Odinga, who has been reduced to a lap dog, still supports him," Mr Miguna said in a tweet.
'SOLD HIS SOUL'
Mr Obano Ondigi posted: "It's official Raila Odinga has sold his soul. His political conscience is firmly controlled by president Kenyatta. He dances to any tune president Uhuru wants. So sad. His legacy is gone."
Mr Felix Muriithi decried the dearth of opposition in the country. He said: "The official opposition of kenya are Kenyans on Twitter. Raila Odinga and Nasa have betrayed Kenyans with handshake. Kenyans will suffer because of handshake because handshake was only beneficial to Raila Odinga not Kenyans."
Isaac Owiti tweeted: "Raila had to support this VAT increase or he refunds the hand cheque."
Mr Odinga's son, Raila Junior, was among those Kenyans who took issue with Mr Odinga and Nasa's move.
"Unfortunately as a Kenyan citizen, I am unconvinced by the statement put out by NASA on the VAT on Fuel, non of the conditions they've put up are measurable and even if they were they are nowhere near closing the deficit on the debt. I call for my MP Ken Okoth to reject(President Uhuru's memorandum to parliament)" he tweeted.
[ad_2]
When you're sick and facing discrimination
Studies show black people are less likely to get adequate pain drugs compared to whites
Connie* shed tears freely. She was heartbroken and in pain. She lay curled up in her bed staring at the wall, wishing she could die.
At 27 years, Connie knew everything about pain. She had lived it all her life. She was barely a year old when she was diagnosed with sickle cell disease. She had a stormy childhood, in and out of the hospital, with countless admissions due to the painful sickle cell crisis.
As she got older, the number of admissions reduced, but for the few times she had to be in the hospital, she would need to use stronger pain medication in form of opioids, to keep her discomfort at bay.
After high school, Connie studied nursing and as a nurse, realised that she had easy access to pain medication. She fell into the bad habit of self-treating. She would access medication meant for patients and inject herself when she was having a bad day, avoiding formal consultations with her doctors.
Though her need for hospitalisation had drastically reduced, Connie had developed a new problem, medical opioid dependence. She now injected herself to get the opioid high, instead of for pain relief. This affected her work and complaints about missing patient drugs in the wards led to investigations that pointed to her as the culprit.
Her employer was kind enough to understand her predicament and instead of dismissing her, gave her the option of seeking help through rehabilitation as a condition for keeping her job. Connie had no option, but to accept the terms.
It's at the rehabilitation centre that Connie faced the most difficult time of her life. She was among people who fought various addictions, but she felt singled out by virtue of being a nurse.
Though she got the care she needed, she felt the unspoken judgement that as a nurse she should have known better than letting herself get caught up in the vicious cycle of addiction.
She felt that she did not receive due empathy and all because of her professional background. She would cry in pain for hours because of sickle cell crisis where she was forced to endure suboptimal pain management as opioid painkillers were restricted in her treatment plan. On a few occasions when she would hit rock bottom, she contemplated ending it all by taking her life.
Listening to Connie's experience was heart-wrenching. Today she is doing well, having managed to kick the habit and optimise her sickle cell disease care to minimise the need for pain medication. She no longer practises nursing, but remains a strong advocate for patient rights.
What Connie went through is by no means an isolated incident. Many a times, patients in our care experience subconscious discrimination resulting from inherent characteristics they have no control over.
Several published studies in the past decade have documented that black people are less likely to get adequate pain medication compared to their white counterparts because of an underlying false perception that black people have a lower pain rating! This was shown to impact on care especially in the emergency department where patients who are likely to have pain as a major complaint are first seen.
In our local set-up, this belief persists especially in our maternity wards where pain management options such as epidural analgesia are not part of routine care and patients are rarely offered this as an option. Childbirth is regarded as an experience expected to be painful and that's that.
Another trait that results in patient discrimination is obesity. Again, in the healthcare setting across the world, obese people are reported to be more likely to receive substandard quality of care by virtue of their weight. The healthcare providers are more likely to subconsciously create an environment where the interaction between the provider and the patient is marred by low self-esteem, distrust and stigma.
Even worse is the divide brought about by socio-economic classification. The perennial challenge of healthcare workers being more likely to be attentive and engaging when attending to patients of a higher socio-economic background is entrenched in the health sector too. This has even led to creation of a meme depicting a doctor in a public hospital with a menacing face alongside a smiling face of the same doctor in a private hospital.
The bias that is subconsciously created in these circumstances impacts negatively on patient outcomes. It intimidates the patients from seeking care out of fear of discrimination, leading to delays that worsen morbidity and lowers the patient's quality of life.
We must all endeavour to correct this bias. As patients, we must learn to demand for quality care as is our right as enshrined in the law of the land. We must call out injustice where it is demonstrated in order to kill the negative culture of patient discrimination. We are all potential patients hence we must recognise that functional health systems benefit all of us. No human should have to endure indignity when sick.
As healthcare providers, we must be the leaders in advocating our patients' rights. After all, they are the reason we have a job in the first place. We must consciously work to eliminate prejudices in our practice of medicine, hence the need for self-reflection and peer review where necessary. We serve the most vulnerable at all times and it is a privilege to be trusted with life. We must never abuse that trust!
Dr Bosire is an obstetrician/gynaecologist
Why are my pimples out of control despite trying everything?
Doc, I have tried some creams like Betasone and Clozole b
What is the main cause of pimples on my face? I have tried some creams like Betasone and Clozole b, but they have failed.
Pimples are small swellings on the skin caused by blockage of skin pores by excess oil (sebum), dead skin cells and bacteria. Further irritation and/or infection can make the situation worse, causing more prominent swellings, some of which are painful, and which can heal with scarring. To manage the pimples, clean your face in the morning and before going to bed with warm water and a mild cleanser. Avoid scrubbing your face as it makes pimples worse. Also, eat a lot of vegetables and take a lot of water, and avoid picking or squeezing the pimples. Avoid touching your face and use sunscreen. See a skin specialist to get the specific treatment for the kind of pimples you have. And be patient: clearing pimples takes time.
I need your help. Whenever I'm about to get intimate with my partner, I sweat a lot, and this affects me, and I end up losing my erection. What might be the cause and how do I treat this?
During sexual arousal, the blood vessels close to the skin dilate. This might lead to a red rash on the chest and back (or all over the body). In some people, this is accompanied by intense sweating. The rash and sweating may last throughout sexual activity. This occurs because of the hormones that are naturally released into the bloodstream, and it is not an illness. Another possible reason for the sweating could be performance anxiety.
Having a problem with achieving an erection once in a while is not a cause for concern. However, when it persists due to anxiety and stress, it would be beneficial to see a mental health professional.
It's advisable to discuss your concern with your partner if you are in a committed relationship. Additionally, maintain a healthy diet, exercise regularly, get adequate sleep (seven to eight hours a day), avoid alcohol and cigarettes, and find a way to manage stress. You may also benefit from pelvic floor exercises to strengthen the muscles in the pelvic region.
I have been having chest pains for more than two months now. They never really go away. Some times feel worse than others. It feels like it's my heart, but after an echo stress test, the cardiologist ruled out this. I am fine to run, even though I have Supraventricular tachycardia (SVT) and a slightly dilated left ventricle. Sometimes the pain is in the centre and sometimes it is more towards my left side. I am worried it might be something serious because I have had it for long. However, I have not had any other symptoms other than chest pain. Any helpful thoughts?
The heart has its electrical activity and, usually, one area produces electrical impulses that travel throughout the heart. This causes it to contract and pump blood (think of an internet hotspot). In SVT, there is an abnormally fast electrical impulse generated from somewhere in the upper chambers of the heart, causing the heart to pump too fast. It may come and go, lasting from a few minutes to several days. It is a concern if it is frequent, lasts for long or causes symptoms like lightheadedness, breathlessness, heart palpitations, chest pain, sweating or fainting. There are different types of SVT, and the possible causes include anxiety, fever, low blood levels, caffeine, some asthma medications, heart disease, thyroid disease, pregnancy, smoking, alcohol, cocaine and amphetamines.
It's also good to note that chest pain can arise from any of the organs in and around the chest, including the lungs, the oesophagus and stomach, nerves, muscle and bone. For example, inflammation of the oesophagus (oesophagitis) can cause pain in the centre of the chest or towards the left side. The pain can be on and off and last for a long time. A full check-up to investigate all the possibilities would be advisable.
It would be good to do follow-ups with the cardiologist often, mainly because, in addition to SVT, you have an enlarged left ventricle. The cardiologist will also instruct you on some manoeuvres you can do to slow down your heart when you have SVT. Also, maintain a healthy diet rich in vegetables, fruits and whole grains, quit smoking, reduce alcohol intake, exercise regularly and maintain a healthy weight and keep blood pressure, sugar and cholesterol levels in check.
Singer speaks after attacking lover at WCB signee Zuchu's star-studded concert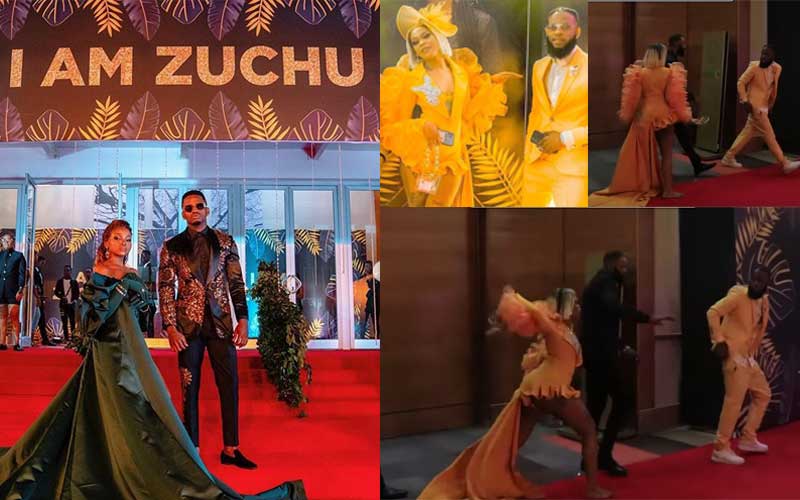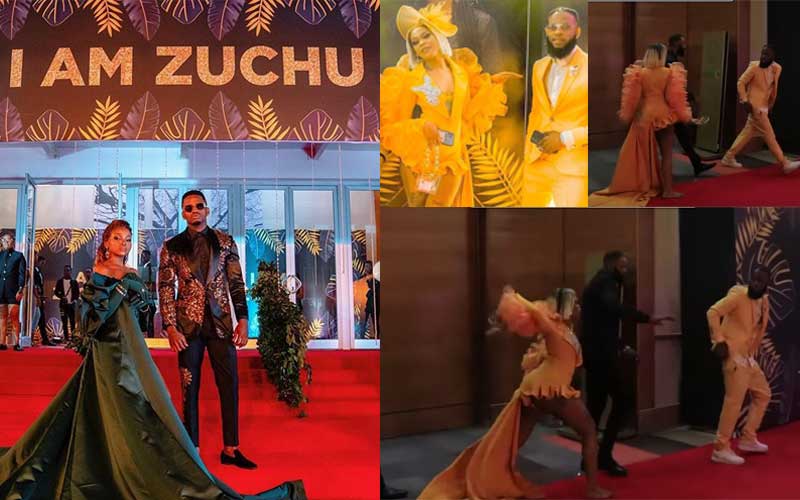 By Standard Entertainment



56 minutes ago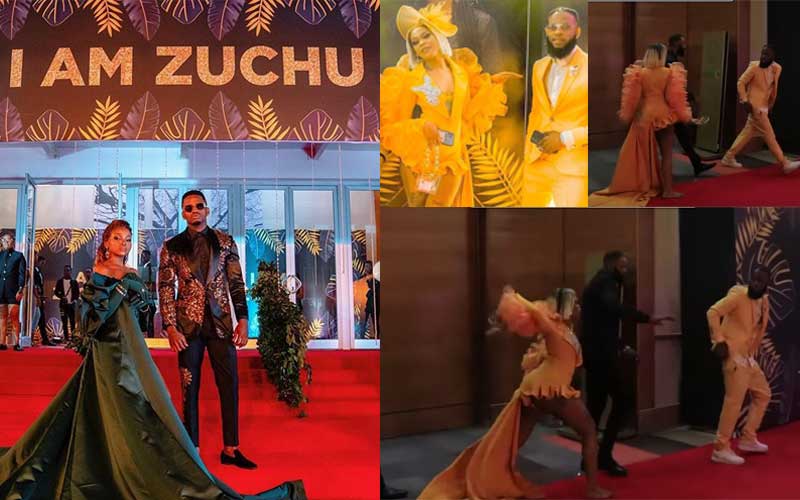 On 18 July, there was fanfare at the Mlimani City Hall in Dar es Salaam as WCB signee Zuchu held a thanksgiving concert months after her debut EP, I Am Zuchu. The event dubbed 'Ahsante Nashukuru' mainly featured performances by artistes from the WCB stable and attracted the whos-who in the Tanzanian entertainment and political scenes. 
READ ALSO: I'm not behind Diamond, Tanasha split- WCB's Zuchu sets record straight
However, singer Gigy Money who also performed made the headlines for the wrong reasons after getting into a scuffle with her lover during the much-publicised concert.
READ ALSO: I was bewitched by a friend – Gigy Money
Peaceful arrival, later chaos
Moments earlier, Gigy and her Nigerian man were seen arriving arm in arm at the event whose highlight featured Zuchu receiving a brand new car from WCB head honcho Diamond Platnumz. Donning matching outfits, the couple was spotted on the red carpet as the paparazzi scrambled to capture the moment.  However, all hell breaks loose later and viral videos depict the visibly angered Nigerian arguing with a bouncer at the entrance. After a tense confrontation, Gigy's man is seen being led by the screaming bouncer towards the exit. Shortly after, a similarly irritated Gigy emerges and follows the pair.
"Gigy! Wewe Gigy wewe!" a woman in the background is heard dissuading the singer from pursuing them but the singer pays no heed and heads for the pair.
"You want to beat me?" the boyfriend is heard asking an approaching Gigy as the bouncer acts as a barrier between them. The bouncer manages to steer the incensed man towards the exit as Gigy follows behind, hurling obscenities.
READ ALSO: I will get a baby with your eldest son – Gigy Money warns Zari
At some point, a barefoot Gigy turns into a sprint before throwing one of her shoes which hits the man who then responds with an insult. Another bouncer finally intervenes and the two are separated. Gigy then asks for her vehicle so she can head home before warning the press against sharing videos of the incident.
Addresses incident
Though the cause of their tiff is still unknown Gigy later made reference to the shocking incident in a social media post, hinting that alcohol had a part to play in the fracas.  In another post, Gigy shared a photo alongside her estranged lover writing: "My mad man looked handsome before his demons arose and mine arose too."
'Running over Ali Kiba'
Gigy is not new controversy and recently said she'd run over her ex, singer Ali Kiba for breaking her heart.
"I will knock all of them down, I mean I will kill them. In fact, I will flatten them like chapatis. The first person I will knock down and kill is Ali Kiba.  Actually, I don't need a weak car, I need a Fuso so that when I knock him down I will be sure he doesn't survive," Gigy told Ayo TV.
READ ALSO: Gigy Money under fire for dirty-dancing with married singer
Dating Kiba brothers
Gigy had in the past admitted to dating both Ali Kiba and his younger brother, Abdu Kiba. She solely laid the blame on Chekecha singer for pursuing her despite knowing that she'd been with his younger brother. Abdu expressed being heartbroken after learning the two had a fling, prompting him to marry.
"I was very hurt on hearing that Ali was dating Gigy Money because I dated her first before she became famous. But it's alleged that Ali didn't know. It hurt me for a while till when I married," said Abdu.