Fuel price review to see diesel, kerosene drop as petrol rises
The spotlight will remain on oil marketing companies as new prices for the next month are announced on Sunday.
This is after the regulator recently raised the alarm over artificial shortages in some areas.
Petrol pump prices are expected to jump by at least Sh6.50 per litre in Nairobi starting Monday, with diesel users expecting further relief at the pump with a Sh2 drop per litre, according to Energy and Petroleum Regulatory Authority documents seen by the Nation.
CRUDE OIL PRICES
"Between May and June 2020, international crude prices increased by 33.33 per cent with Murban crude quoted at an average of $23.52 per barrel by close of May 2020. As a result, the prices of Premium Motor Spirit (PMS), Automotive Gas Oil (AGO) and Illuminating Kerosene (IK) increased by 38.18 per cent, 3.38 per cent and 12.65 per cent, respectively, in the international market," read the brief.
Kerosene prices, which jumped slightly last month after it was excluded from the monthly tendering, are expected to record a drop of at least Sh16 per litre in Nairobi.
The changes in motor fuel prices is a double-edged sword for some fuel dealers who had begun betting with the June pricing by hoarding the commodity to make a kill after today's price revision.
It will be bad news for those who may have hoarded diesel stocks as they stand to lose their bets on the commodity, which is usually sold in higher volumes compared to petrol.
On average, motorists in Kenya consume 202 million litres of diesel every month compared to 155 million litres of petrol, according to data from the regulator.
FUEL CONSUMPTION
The coronavirus-driven drop in fuel consumption has pushed dealers on the edge — the low prices could have presented an opportunity for higher consumption.
The travel restrictions and curfew will see dealers continue recording low sales, although slightly higher consumption may result from the revised curfew hours.
International crude prices have experienced a rapid recovery after the Organisation of the Petroleum Exporting Countries (OPEC) agreed to cut production by 9.7 million barrels per day at the start of May. The move has kept the prices above $40 (Sh4,240) per barrel since then.
EPRA warned marketers who were hoarding fuel that they risked losing their licences or financial penalties.
LOWER PRICES
Director-General Pavel Oimeke said the hoarding was mainly being done by the major oil marketers with huge storage facilities and who import large volumes.
"It is illegal and we will take stern action on them should they continue doing that. We have also instructed Kenya Pipeline to alert us when they notice such practices," Mr Oimeke said.
The dealers unsuccessfully tried to block the lowering of fuel prices last month, decrying low demand due to Covid-19 control restrictions.
They wanted the Ministry of Petroleum to block EPRA from factoring the cheap fuel imports in computing the prices to enable them sell off the stocks still in their storage.
The prices could have fallen much lower, but an amendment to the taxable amount now means that motorists pay higher taxes.
Petroleum products are also subjected to excise duty and seven other levies.
Comments
comments
State retires over 2,000 civil servants amid cash crunch: The Standard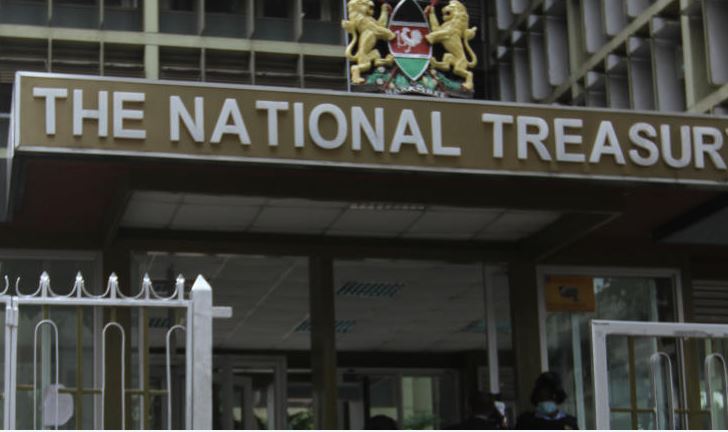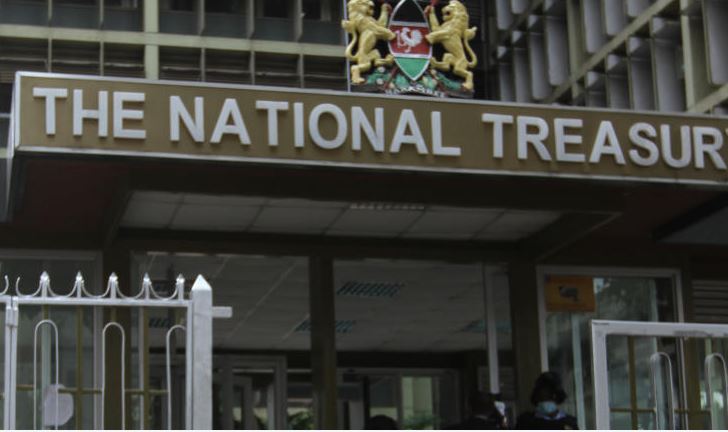 The government has begun to retire workers as it braces for a 'perfect storm' of increased spending demands.
An estimated 2,136 retiring public servants in the last one month have applied for their pension dues, adding pressure to the already bloated annual pension bill currently estimated at Sh119 billion, including an allocation for golden handshake package.
Between June 1 and July 3 this year, the Pensions Department in the National Treasury has received names of workers from government ministries and State departments that have put in claims for their pensions and gratuities.
SEE ALSO: Treasury blamed for delay in Airtel-Telkom merger wrap-up
Wage bill
This, in essence, means that the government wage bill will come down substantially but will on the other hand increase what the government spends on retirees, pushing cash-strapped State to the wall.
This even as the State grapples with reduced income owing to the Covid-19 pandemic which has devastated economic activities, reducing the flow of taxes into State coffers.
Despite the expected decline in tax revenues, Treasury is expected to religiously pay its retired workers' pension, and just as debt, is the first-charge expense and it cannot be delayed.
In the 12 months to July next year, National Treasury's Pension Department is expected to process claims worth Sh119 billion as the Government contends with an increasing number of civil servants that are exiting the public service.
SEE ALSO: Corona now opens doors for Treasury to get cheap loans
Monthly pension to civil servants including 603 retired teachers is expected to gobble up Sh36 billion in the current financial year.
Pensions, which fall under the Consolidated Fund Services (CFS) together with repayment of public debt, salaries and allowances to constitutional office holders and miscellaneous services, and subscriptions to international organisations are the first vote head to be paid by the government as mandated by law.
In the 2020-21 budget, the government allocated Sh57.2 billion to the ordinary pension vote head, with civil servants taking up Sh36.1 billion of the total amount.
"Ordinary pensions will amount to Sh57.2 billion in 2020-21, having risen by 19 per cent. The expenditure item is the pension to civil servants worth Sh36.1 billion (which will account for 63 per cent of ordinary pensions) followed by the ordinary pension to retired military personnel worth Sh11.8 billion," said a report by the Parliamentary Budget Office on the 2020-21 estimates.
"A new expenditure item is the allocation of Sh50 million to the "monthly pension for retired deputy presidents and other State officers".
SEE ALSO: Treasury to try re-introducing betting tax by December
For gratuities, National Treasury Cabinet Secretary Ukur Yatani's maiden budget allocated civil servants Sh61.7 billion with military personnel taking Sh17.7 billion of the amount allocated.
According to the data at the National Treasury, the Ministry of Education leads the pack in civil servants that are claiming pensions.
The Teachers Service Commission (TSC) had the highest number of workers claiming pension in that period, contributing 604 members which translated to 26 per cent of claimants.
In this year's budget, 28 per cent of the national budget was allocated to the education sector to cater for TSC's operational costs.
Universities and vocational and training colleges had 29 members who are claiming pension, pushing the number of staff in the education ministry to 633.
The Health ministry came second with the highest number of retirees in a single month.
Despite the pandemic ravaging the country, 565 members of the ministry have claimed their pensions, hurting a bleeding sector that is understaffed.
In the 2020-21 budget, the Health ministry was allocated Sh186 billion representing nine per cent of the total budget – a distant third in government allocation that did not augur well with health workers as the country is currently tackling a pandemic.
Some 181 personnel retired in the Defence ministry within the 30 days, taking the third highest number of pension claims.
The number is expected to grow in the ministry as more military personnel retire during the year.
Interestingly, 20 per cent of the ordinary pensions for civil servants in the budget will go to military personnel and they will have Sh17.7 billion as gratuities.
Prison and police service combined will see most of their senior civil servants take their final salute from the service.
The service will lose 222 individuals who have filed for pensions.
Give room
The Ministry of Interior and Coordination of National Government that is led by Fred Matiang'i has 166 of their office staff having already filed for their retirement pension.
The Agriculture ministry will lose 201 of its senior civil servants in all its departments, giving room for others to be promoted into those positions.
The State Department of Livestock takes the biggest chunk of the staff retiring in the ministry.
It will have 107 vacancies to be filled as the former occupants take a final bow from public service.
The ministries of Water, Lands, ICT and Labour combined have 148 workers who have filed for pensions in the last one month, leaving a gap that cuts across the ministries.
The Foreign Affairs, East Africa Community and Regional Development, Tourism and Wildlife have also been affected.
Chief Justice David Maraga, having dispelled rumours about his early retirement, will see 24 staff exit the Judiciary.
The National Treasury itself has 48 members of staff who have run their time and are now awaiting their pension.
Comments
comments
Nigerians are not coming, they've already arrived: The Standard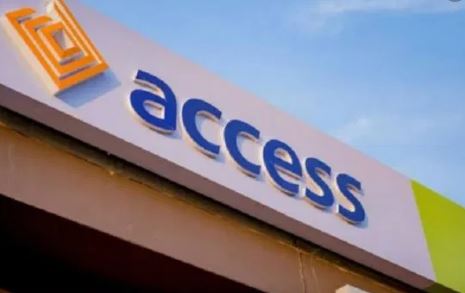 The sale of Kenya's Transnational Bank to Access Bank of Nigeria should have been a big headline.
Access is not the first Nigerian bank to get a foothold in Kenya; Guaranty Trust (GT) and UBA already have a presence here.
The choice of buying an existing bank instead of starting from zero was a good decision. Goodwill and network are key assets for a new bank seeking a foothold in a new market.
Why is the buyout so significant to the banking sector and the Kenyan economy? Why didn't we notice it? Is that the last Nigerian purchase?
First, the entry of Nigerian lenders into the Kenyan market was well planned.  It started by softening the Kenyan mind with Nigerian churches and Afrosinema movies. That changed the hardened image of Nigerians as corrupt and happy-go-lucky. An outdated image.
From my interactions, Nigerians are serious and focused. That focus and single mindedness is often mistaken for pride and arrogance. Once they set their goals on something, they normally get it. The means can be contested, excluding juju.
For every Nigerian caught on the wrong side of the law, there are nine others doing the right thing, not just in their country, but somewhere in the world. One of them supervised my dissertation.
I recently met a Nigerian who was a member of parliament in South Africa. In America they are top administrators in universities, medical doctors, engineers, financial analysts and other lucrative jobs.
It has been predicted that Nigeria will soon be Africa's superpower. And why not? The country has gone through thick and thin, from coups and anti-coups and even a civil war, like the other superpower – USA. 
Educated elite
The ethnic rivalry after independence from UK in 1960 and discovery of oil led to the political upheavals and civil war. The presence of a well-educated elite may have played a role in spawning that conflict. We got onto similar trouble when a critical number of Kenyans got educated, or pseudo-educated.
To tame political upheavals driven by ethnicity, several constitutional changes were made in Nigeria including turning to federalism, a variant of majimbo. Are governors in Nigeria referred to as his or her excellency?
It seems along the way, the changes were overdone to the extent of harm-stringing the key institutions. Why is Boko Haram still active? Just look at the Nigerian constitution, which we did some copying from. We copied their commissions and powerful governors. Is that why our problems are so similar to Nigeria's after the 2010 Constitution?
Some observers argue that lack of buffer communities like Indians and whites may have worsened the ethnic contest among the big Nigerian ethnic groups, and lately minorities. I need to make a fact finding visit to Nigeria after Covid-19.
The other prerequisite for Nigerian superpower status includes a big population (read market) and an educated elite that has footprints in almost all the countries in the world. Oil did not prove a reliable conveyor belt to economic growth; all eggs were put in one basket. With Covid-19, the oil curse seems real.
The best conveyor to Nigerian superpower status is financial services. Oil needs a countervailing force. By making their banks global, Nigerians – like the British and Americans before them – will leverage onto other sectors.
They can control industries, institutions, sectors – and politics indirectly. I am sure you will not see an American, Briton or Nigerian as a cashier in a bank. But who decides how the profits will be shared?
Access Bank's entry into the Kenyan market is more than acquisition of a lender connected with former political power wielders. It is likely to disrupt the banking industry further. The demand for more bank capitalisation by Central Bank of Kenya and investment in fintech were the first disruptors. We can't discount Covid-19 for now.
Remember Access Bank is more capitalised, to the tune of about $18 billion (Sh1.9 trillion). The bank spans three continents, 12 countries and has 36 million customers. Compare that with Kenya's biggest bank by capitalisation or customers. How will local banks compete with such a big bank? Some could take solace in the fact that the biggest banks in Kenya are indigenous, such as KCB and Equity. Others are merging, including NIC and CBA. But we can't rest on our laurels.
What new products and services will Access Bank bring to the market? Will it list on the Nairobi Securities Exchange and give Kenyans a chance for ownership? Do Nigerians understand the Kenyan mind better than other foreigners? Should we relax because the banking and financial services are highly regulated?  
Attractive sector
Kenya's financial sector is very attractive to outsiders. An Egyptian lender has bought out Mayfair Bank. Will more banks be bought out or merge? We hear often that Kenya is overbanked, how many banks does Kenya need? No one has given us a concrete answer to that question.
Maybe we do not extract enough value from our banks and outsiders can do better  than us. Our regulatory regime might also be friendly and welcoming to outside investors whose goal might be to use the existing institutions to get deeper into our economy.
Remember the footprints of the British Empire are in the financial sector. Think of Standard Bank, HSBC, Barclays (Absa). Is Nigeria following suit on the way to becoming the African superpower, while we are glued to BBI and political backstabbing?
Curiously, it's not just Kenyan banks that are being bought. Insurance companies and even schools have been bought. Remember South Africans in insurance? The French were once in telcoms. The list can be longer.
For the Nigerians, marrying our girls seems to be part of their grand strategy to get into the Kenyan market; through genes, across generations.
What else will Nigerians go for after our banks? Are banks their Trojan horse into our economy? And, more curiously, why is Kenya on sale? Not that I am an economic nationalist, but what are we buying ourselves?
– The writer is an associate professor at the University of Nairobi
Comments
comments
How African firms are adapting to Covid-19: The Standard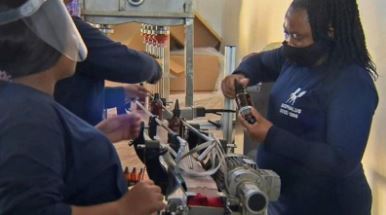 The coronavirus pandemic has brought doom and gloom to many businesses globally, whether big or small, and it looks like there will be more difficult times ahead as governments grapple with the worst economic downturn since the Great Depression.
But while some firms are sinking and may not reopen again, others have so far been able to swim with the tide.
Amidst store closures, job cuts and tension with landlords, some entrepreneurs have been able to take the pandemic in their stride and capitalise on changing consumer demands.
Here are two firms in different industries that still hold hope for the future.
SEE ALSO: Gloomy year ahead under Covid-19 cloud
 Hair and skincare
The African beauty industry is burgeoning as an increasing number of entrepreneurs are developing product ranges to suit African body types.
One such example is Native Child, a South African hair and body care brand that uses only natural ingredients. It was founded by quantity surveyor Sonto Pooe in 2015 from her kitchen.
The business had been growing at a steady pace, but the coronavirus lockdown measures mandated by the government caused retail sales to plunge and the cost of procuring crucial supplies to soar, impacted by the falling South African rand.
Fortunately, Ms Pooe's business has been allowed to stay open as it was classed as an essential service, so she and her team began problem-solving their way past a myriad of challenges.
SEE ALSO: Tough times for investors as earnings dwindle to a trickle
Parcels are still being dispatched to customers, and because many retailers have closed, Native Child gained many new customers online from across the continent.
However, this brought more problems, as the firm then found it was struggling to keep up with demand. It had to keep working out solutions to supply chain problems, as it became too expensive and too difficult to import some raw materials.
"There's a particular product that we use in one of our formulations, which is a blend (of several) raw materials to make one final product. We've had to create a blend ourselves, instead of buying it already premixed…to kind of make sure that production still continues," Pooe told the BBC.
Due to the lockdown, the e-commerce side of Native Child's business has taken off so much that Pooe is having to outsource the running of the website entirely to another firm, as there is now more work than Native Child can handle.
E-learning
SEE ALSO: US divided over masks, schools as coronavirus cases rise by over 70,000 again
Gradely is a Nigerian technology startup founded in August 2019. The firm has a personalised e-learning platform for children that uses artificial intelligence to assess pupils' strengths and weaknesses.
While the platform is still in its first year of operation, the coronavirus lockdown has served to accelerate the start-up's progress in developing the product, as frazzled Nigerian parents turned online for support. Gradely has been highlighted during the pandemic. People now come to find us and there's been a huge spike in demand, but it has also put us in a place where we need to show and prove the power of technology," says Boye Oshinaga, founder and chief executive.
Because the platform uses artificial intelligence, the system is always learning, and over time it is gathering valuable data about how children learn and the areas where they struggle.
Chinyere Ogunbi, a parent, told BBC she had been struggling to find enough work and material to give her son to do.
"Gradely had a wider base where they test the child, identify areas where we need help and focus on those areas," she says. "That means I don't need to sit with him (all the time) – he can get onto the platform, do what he needs to do, and I get feedback on his progress."
Mr Oshinaga strongly believes personalised learning is the future of education.
"Parents are using us on a daily basis and we're already tracking how much improvement children are making over a month or two, so we can show the world that this is not just technology for technology's sake – it can make a real difference in every child's learning."
Comments
comments