France's Le Pen ordered to undergo psychiatric tests
French far-right leader Marine Le Pen expressed outrage Thursday after being ordered to undergo psychiatric tests for tweeting pictures of atrocities committed by the Islamic State group.
Le Pen shared the gruesome images in December 2015, a few weeks after IS jihadists killed 130 people in attacks in Paris, sparking widespread condemnation in France.
The 50-year-old leader of the National Rally (formerly the National Front), who lost to Emmanuel Macron in last year's presidential vote, was stripped of her parliamentary immunity over the pictures and charged with circulating violent messages that can be viewed by minors.
On Thursday, she tweeted copies of a court order requiring her to undergo a psychiatric evaluation.
Dated September 11, it calls for the tests to be carried out "as soon as possible" to establish whether Le Pen "is capable of understanding remarks and answering questions".
"It's crazy," fumed Le Pen, herself a trained lawyer.
"I thought I had been through it all: well, no! For having condemned Daesh (IS) horrors in tweets, the 'justice system' is putting me through psychiatric tests! Just how far will they go?" she asked, repeating her view that it was part of a government plot to discredit her.
Speaking to reporters in the halls of the National Assembly, Le Pen said she felt "persecuted" by the state and would defy the order.
"Of course I won't go and submit myself to this psychiatric evaluation," she declared, daring the investigating magistrate to "force" her.
Under French law there is no legal mechanism for forcing a person to comply with such an order.
The prosecutor's office in the Paris suburb of Nanterre, where the court is located, said such tests were routine in cases involving the dissemination of violent messages.
But there were howls of indignation from Le Pen's supporters and allies.
Italy's powerful far-right Interior Minister Matteo Salvini tweeted his sympathy for Le Pen.
"A prosecutor has ordered psychiatric tests on Marine Le Pen. There are no words. Solidarity with her and those French people who love liberty," wrote Salvini, whose League party is in an alliance with Le Pen's faction.
Her father Jean-Marie Le Pen, who founded the National Front before being pushed out by his daughter as she sought to marginalise his more inflammatory style, came to her support.
"The insolence of some magistrates has no limits," he said of the ruling.
Donald Trump's former adviser Steve Bannon, who wants to form a pan-European right-wing movement, said in a statement: "I've said for years that when the elites can't beat your ideas, they try to beat you down as a person — to call into question your trustworthiness or intelligence or stability."
"The psychiatrisation of political opposition was a common tactic in the USSR, reflecting more on the sickness of the regime than its target," he added.
Even some of Le Pen's fiercest opponents also expressed misgivings about the tests.
Her leftist nemesis Jean-Luc Melenchon, the France Unbowed leader who once called Le Pen "half-demented", tweeted his "total disagreement" with the court order.
"It's not these kind of methods that will drive back the far right," wrote Melenchon.
Le Pen shared the IS images in response to a French journalist who drew a comparison between the jihadist group and her party.
One of the pictures showed the body of James Foley, an American journalist beheaded by the Sunni extremists.
Another showed a man in an orange jumpsuit being run over by a tank and the third showed a Jordanian pilot being burned alive in a cage.
"Daesh is this!" Le Pen wrote in a caption, using an Arabic acronym for IS.
She later deleted the picture of Foley after a request from his family, saying she had been unaware of his identity, but she has denounced the case against her as a violation of her freedom of expression.
If convicted, she faces up to three years in prison and a fine of 75,000 euros ($87,000).
Another National Rally lawmaker, lawyer Gilbert Collard, has also been charged for tweeting pictures of IS atrocities.
The furore over the psychiatric tests comes as Le Pen attempts to rally support for her cash-strapped party ahead of European elections next spring, in which she is hoping to rebound from her presidential defeat.
Last week, she repeated warnings that her party's existence was at stake if it didn't manage to win back two million euros in subsidies seized as part of an inquiry into claims it misused millions' worth of European Parliament funds.
Kenya: Hope in Kenya as Covid Rate Slows to 3.6%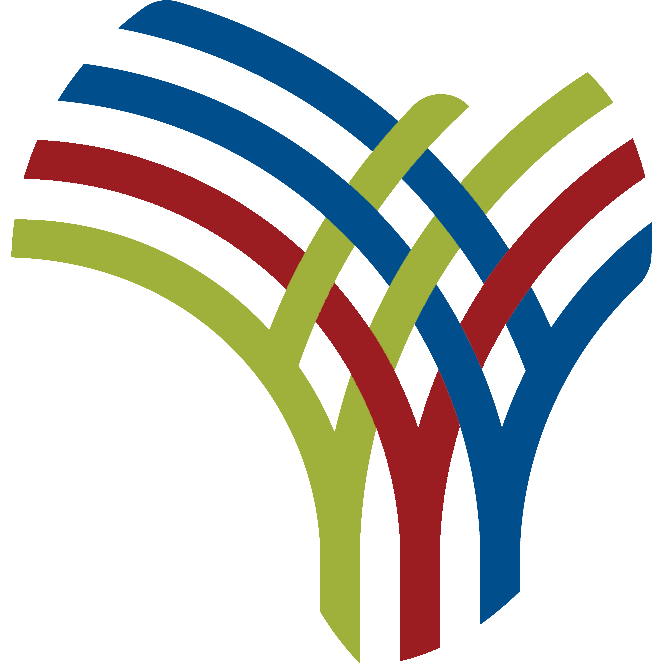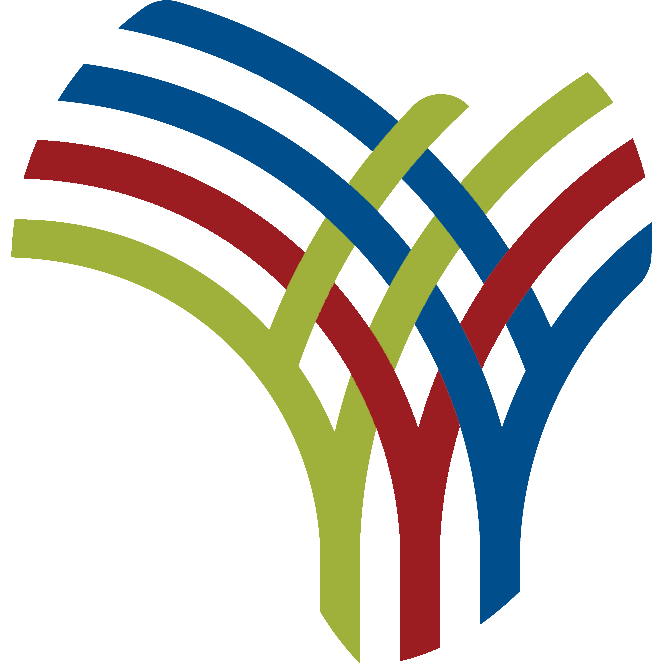 Nairobi — Kenya's COVID-19 positivity rate slowed down to 3.6 percent Monday after weeks of a sustained increase.
On Monday, Health Cabinet Secretary Mutahi Kagwe said only 66 new positive cases were logged from 1,833 samples tested since Sunday.
This represents the lowest figure in nearly two months and is below the five percent threshold recommended by the World Health Organisation (WHO).
President Uhuru Kenyatta re-opened the country on May 1 when he lifted a partial lockdown placed on five counties, including the capital Nairobi. The others are Machakos, Kiambu, Nakuru and Kajiado.
He also allowed the resumption of hotels and restaurants for sit-in services while reopening bars which had remained closed since last year. They close at 7pm.
Kagwe said there were 1,122 patients admitted in various health facilities countrywide with 4,783 patients on the Home-Based Isolation and Care program.
Another 134 patients are in the Intensive Care Unit including 23 who are on ventilatory support, 85 on supplemental oxygen, and 26 who are under observation.
"Eighty-nine patients are separately on supplemental oxygen with 83 of them in general wards and 6 n High Dependency Units," Kagwe said in his daily updates on the disease.
He said 917,068 people including 280,876 who are aged 58 years and above, 143,684 teachers, 77,417 security officers had been vaccinated by May 10.
Total confirmed positive cases stood 163,620 out of the 1,721,122 cumulative tests conducted by Monday 10.
Majority of the cases were spread across Nairobi(32), Kisii(11), Meru(5), Uasin Gishu(4) and Nakuru (3).
Ugandan security official arrested in possession of 3 pieces of ivory worth Sh3M – The Informer
Senior Security Officer from Uganda has been arrested in possession of three pieces of animal trophies worth Kshs 3 million street value.
Kennedy Wabwire, a lieutenant working in the Uganda People's Defense Forces (UBDF) in Uganda was arrested on Friday at around 2.00 pm through a tip off from members of the public.
According to the Busia DCIO Benard Wamalwa, they got information that some Ugandan Nationals were on a mission to traffic ivory into Kenya with the aim of selling.
"Police officers liaised with the informer and lured the suspects that the buyer was waiting for the items at one of the Mosques in Busia town," he said.
"The suspects arrived in two motorbikes and we managed to arrest one as the other one fled."
Wamalwa says that efforts are underway to arrest the other culprits who escaped on another motorcycle with a sack of ivory.
According to him, the suspect disclosed that they used the Mariachi route to access the Mosque.
He urged local residents to report suspected people dealing in the any illegal activity, adding trade in ivory was affecting both Kenya and Uganda negatively through loss of revenue that could be gotten from tourism.
Further, he said that the boda boda rider who was carrying the suspects has also been arrested and has recorded statements with the police as a witness.
The suspect has been taken to court and will be charged with being in possession of wildlife trophies contrary to Section 95 of the Wildlife Conservation Management Act of 2013.
Five hurt as squatters and rival gang clash over land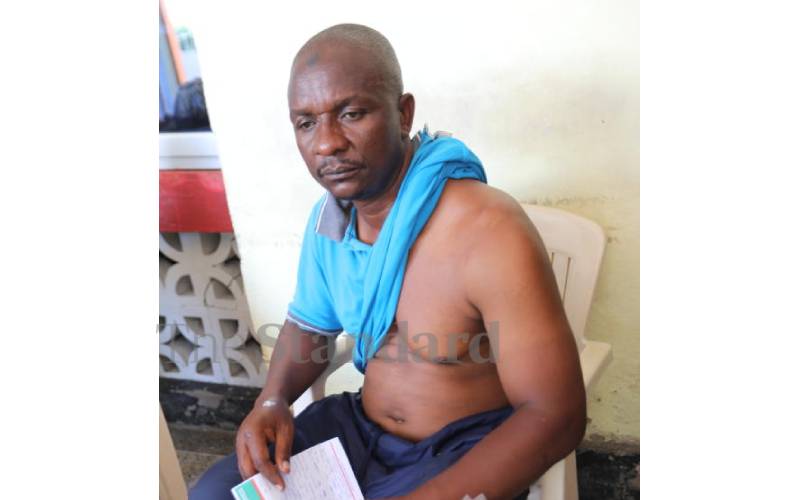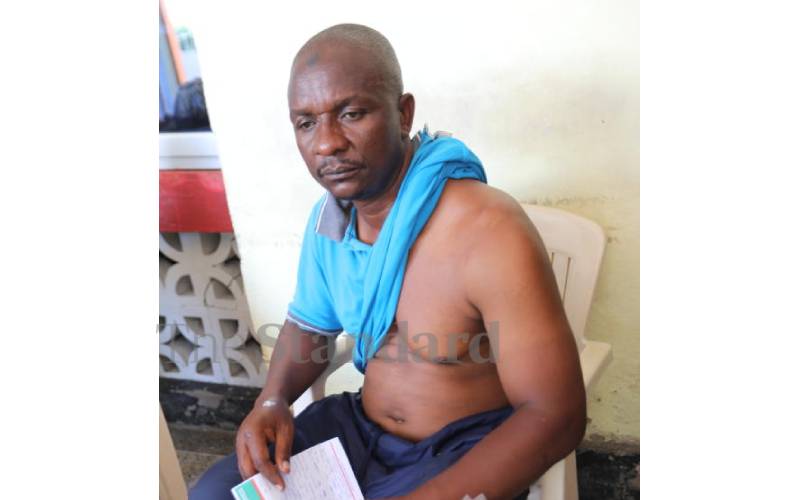 Kalama Omar after getting treatment at Jamii Bora Hospital in Mombasa. He was attacked by armed gangsters at Kinunguna, Otange area in Mombasa. Amana Weda Tsori, his brother, says the attack was due to a land dispute in the area. May 9, 2021. [Omondi Onyango, Standard]
A clash between two rival gangs over the ownership of 100 acres in Rabai, Kilifi County left five people seriously injured.
The bloody conflict at the Nyika Reserve land on Sunday morning marks an escalation of alleged politically instigated land invasions and evictions that have hit parts of the Coast in recent days.
A witness said a gang of about 60 youths with machetes and other crude weapons invaded the land at about 10am and started to sub-divide it among themselves.
A rival of about 20 youths, also armed, confronted them, sparking a war that left the five with deep cuts on the head, hands and their backs.
"The 60 armed men came from Bamburi in Mombasa at about 10am and started to sub-divide the land among themselves," said Aman Weda, a brother of two of the injured men.
Weda said his brothers, Kalama Tsori and Katana Tsiro, were among the group of 10 men that have occupied the land for many years. It is the two and their group that confronted the new gang.
Ownership contested
Weda said several "professional squatters" have since March 14 tried to invade the land after the county government said it would finance its adjudication, survey and allocation to the squatters.
Take a quick survey and help us improve our website!
Take a survey
Kilifi County Commissioner Kutswa Olaka and Coast Regional Coordinator John Elungata's phones went unanswered, but Governor Amason Kingi decried increased cases of land conflicts in the county. 
Ownership of most parcels of land in Kilifi, Kwale, Tana River, Lamu and Taita Taveta is contested between private developers and squatters. Although the squatters claim the land belonged to their ancestors and use old graves or trees as proof of ownership, others invade private land under the claim that leases have expired.  
Kingi called for a stop to the evictions, saying the national government was working on two proposals aimed at ending the conflicts.
"That matter (evictions) has been brought before me and several meetings have been held to try and solve the squatter problem in the area," said Kingi.
In Kilifi, most parcels whose ownership are in dispute are in Malindi, Magharini, Kilifi North and Kilifi South where cases of land evictions and invasions have been reported.
Malindi MP Aisha Jumwa, however, blames the police for allegedly implementing court orders without considering the plight of the squatters being thrown out of their houses.
"We want the DCI to investigate how the police are providing security for people who are evicted from their homes especially during this rain season," she said last week when she visited squatters evicted from the Bakshweini land.
For the last five days there has been chaos in Malindi-Sala Gateroad after hundreds of squatters were evicted from a 360-acre farm owned by the Bakshweini family.
The famous Bakshweini family has been fighting to wade off squatters from their farm prompting them to sell off part of it.  
Salim Bakshweini, the family spokesman, said their father bought the land in 1955 and the family has been carrying out farming activities on it before squatters invaded it.
On May 7, 2015, the family ceded 58 acres to the squatters but Bashweini said others have again started to invade the remaining part.
"The squatters were not satisfied and in 2006 they invaded the remaining part of the farm, slashed several animals, burnt buildings and tried to burn me inside my car," he said.
On Monday, National Land Commission (NLC) said emerging land conflicts at the Coast was a "security threat" and warned politicians against inciting people to invade private land.
"There are emerging conflicts between squatters and private land owners. We also have cases where squatters are fighting over public land," said NLC Commissioner Kazungu Kambi.
He said the fights over land schemes in Kilifi were because both the county and national governments have intensified the process to allocate them to the squatters.
"We intend to propose that a moratorium be introduced so that these squatters cannot sell the land once allocated. They sell and start to invade it, claiming it has been grabbed.
"Over 60,000 title deeds are uncollected in Kilifi alone. But President Uhuru Kenyatta is personally overseeing the process of buying huge tracts of land like that of Mazrui to resettle the squatters," said Kambi, adding that already an initial Sh600 million has been allocated for the exercise.
Other parcels that squatters have invaded are in Takaungi area of Kilifi South, where two private developers are on the verge of losing about 7,000 acres.
Last week, the Agriculture Development Authority said over 300,000 acres at Galana Kulalu in Tana River and Kilifi had been invaded and sub-divided by unknown people.
Other parcels invaded and where squatters are facing eviction include Kagaa, Kakanjuni, Malindi Salt and Kisiwani farms in Kilifi North and Malindi areas.
In Mombasa, according to the records from the NLC, several parcels in Kisauni and Nyali constituencies have also been invaded by squatters.
In Kisauni, 527 families are battling with the family of Gladys Njeri Kagiri for plot number 423 measuring 135 acres. 
Ms Kagiri is said to have sold most of the land to various buyers and now remains with seven acres, but the squatters claim ancestral rights to the land. 
In Taveta, 3,000 acres in Machungwani farm, AFC farm, Voi sisal estate is also known as Voi Point Limited, have been invaded.  
[email protected]