Foreign Affairs CS stresses cooperating in war against terror
Foreign Affairs Cabinet Secretary Monica Juma is calling on the international community to place integration of terror merchants who quit the vice, at the heart of sharing information on violent extremism.
On the sidelines of the 73rd UN General Assembly in New York, Dr Juma said countries like Kenya who continually face the threat of terrorism must improve sharing information on the evolution of terror groups, even as they keep an open door for those who want to convert back to normal society life.
"We need to enhance cooperation in sharing information and movement of returnees even as they are integrated back to the society," she said.
"This, including the degree of documentation about these people, is useful as we try to rehabilitate them to the society."
Dr Juma spoke at a sidelines meeting with  the UnderSecretary General and Head of the United Nations Office for Counter-Terrorism (UNOCT), Mr Vladimir Voronkov, and the Assistant Secretary General and Executive Director of the Counter-Terrorism Committee Executive Directorate (CTED), where they discussed strategies to combat changing violent extremism.
Kenya, whose troops are fighting in Somalia as part of the African Union Mission in Somalia (Amisom), has also faced threats back at home from militant group Al-Shabaab and their allies. Last week, Kenya marked five years since the Westgate Mall attack in Nairobi on September 21 in 2013 in which 63 people were massacred in the four-day siege laid by a four-member terror gang affiliated to the Shabaabs.
On April 2, 2015, Al-Shabaab laid another siege on the Garissa University College, killing 147 people. In the wake of these deadly incidents, Kenya had responded by rounding up suspected illegal Somali immigrants in Nairobi, cracking down on controversial Muslim clerics suspected to be recruiting Kenyans into terror gangs and decided to build a wall in Somalia.
But President Uhuru Kenyatta would change tack again, after human rights activists accused the new tactic of violating civil liberties. His government appointed new officials charged with monitoring security and even drafted a new strategy that involves communities.
In New York, Dr Juma said these new system has started paying off given the reducing number of attacks, but called for relentless cooperation in "in up-scaling action in the fight against counter terrorism and counter violence extremism, rehabilitation and reintegration of the fighters back into the society."
She called for cooperation specially with the UN which she argued should be "structured around increasing support."
Since last year in June, the UN General Assembly  had mandated UNOCT "to enhance coordination and coherence, and to strengthen the delivery of the United Nations counter-terrorism capacity building assistance to Member States."
Mr Voronkov acknowledged Kenya's leadership role, from its own experience, in the area of Counter- terrorism and Counter- Violence Extremism strategy.
He suggested said the UN would be working on a proposal to establish a network of national coordinators on counter terrorism which he argued could boost sharing of experiences and best practices.
The executive director Ms Michele Coninsx, noted that Kenya has made significant progress in improvement of border management and especially in addressing the issue of porous borders  with neighbours. Recently, the President created a border patrol unit of the police as well as the coast guard, important sections which once formed could improving policing of the entry points.
Present at the meeting were Dr Martin Kimani, Director- National Counter-Terrorism Center and Ms Koki Muli, Kenya's Deputy Permanent Representative to the UN in New York.
Kenya and Ethiopia are on October 1 expected to exhibit, at the UN, how they are jointly improving their border management between them as well as reducing border clashes between people.
Court to rule on BBI cases Thursday » Capital News
NAIROBI, Kenya, May 11- The High Court will on Thursday render its judgment on the consolidated petitions against the Building Bridges Initiative (BBI) Bill that was passed by Members of the National Assembly last week.
The Senate was set to vote on the Bill Tuesday.
The High Court had in February issued a temporary conservatory order restraining the Independent Electoral and Boundaries Commission (IEBC) from subjecting the Constitutional Amendment Bill 2020 popularly known as BBI Bill to a referendum.
A 5-judge bench presided by Justice Joel Ngugi issued the order pending hearing and determination of the petition as consolidated by Turkana County Assembly, Thirdway Alliance and with six others.
On Thursday last week, 235 out of the 320 members of the National Assembly who participated in the voting exercise on the Second Reading of the Bill supported it against 83 who rejected while two abstained.
The vote was largely divided along MPs allied to President Uhuru Kenyatta and former Prime Minister Raila Odinga against those loyal to Deputy President William Ruto who had vowed to shoot down the bill, following a series of meetings at his official residence in Karen and during countrywide political rallies.
Some eleven MPs, including Bahati's Kimani Ngunjiri, however voted in its favour despite having vowed to shoot it down.
The House then proceeded to plenary where a vote on the Bill's Third Reading was taken. 224 MPs voted yes, 63 rejected and 2 abstained.
The vote that lasted four hours was conducted through a roll call as others voted virtually.
The Speaker of the National Assembly Justin Muturi will retreat to embark on the correction of typographical errors in the Bill before transmitting it to President Uhuru Kenyatta for assent.
Before assenting to the Bill, President Kenyatta shall request IEBC to conduct, within ninety days, a national referendum for approval of the Bill, subject to the determination of pending court cases challenging the Bill's constitutionality which was due on Thursday.
Once the court gives the electoral body the green light to prepare the national referendum, within thirty days after IEBC Chairperson Wafula Chebukati confirms to the President that the Bill has been approved in accordance with the provisions of the Constitution, the President shall assent to the Bill and cause it to be published.
Kenya: Hope in Kenya as Covid Rate Slows to 3.6%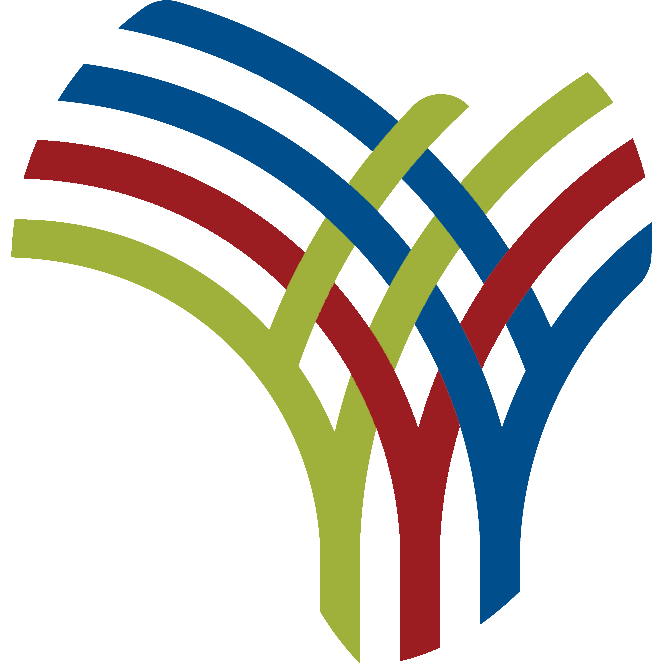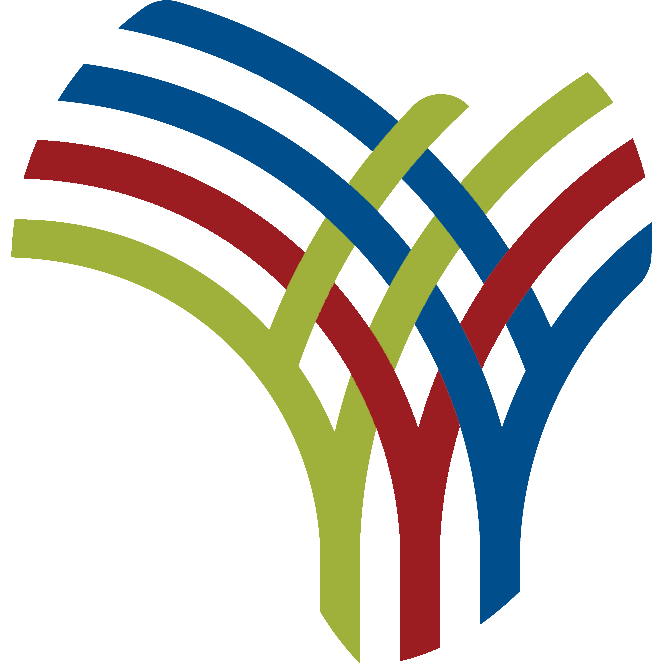 Nairobi — Kenya's COVID-19 positivity rate slowed down to 3.6 percent Monday after weeks of a sustained increase.
On Monday, Health Cabinet Secretary Mutahi Kagwe said only 66 new positive cases were logged from 1,833 samples tested since Sunday.
This represents the lowest figure in nearly two months and is below the five percent threshold recommended by the World Health Organisation (WHO).
President Uhuru Kenyatta re-opened the country on May 1 when he lifted a partial lockdown placed on five counties, including the capital Nairobi. The others are Machakos, Kiambu, Nakuru and Kajiado.
He also allowed the resumption of hotels and restaurants for sit-in services while reopening bars which had remained closed since last year. They close at 7pm.
Kagwe said there were 1,122 patients admitted in various health facilities countrywide with 4,783 patients on the Home-Based Isolation and Care program.
Another 134 patients are in the Intensive Care Unit including 23 who are on ventilatory support, 85 on supplemental oxygen, and 26 who are under observation.
"Eighty-nine patients are separately on supplemental oxygen with 83 of them in general wards and 6 n High Dependency Units," Kagwe said in his daily updates on the disease.
He said 917,068 people including 280,876 who are aged 58 years and above, 143,684 teachers, 77,417 security officers had been vaccinated by May 10.
Total confirmed positive cases stood 163,620 out of the 1,721,122 cumulative tests conducted by Monday 10.
Majority of the cases were spread across Nairobi(32), Kisii(11), Meru(5), Uasin Gishu(4) and Nakuru (3).
Ugandan security official arrested in possession of 3 pieces of ivory worth Sh3M – The Informer
Senior Security Officer from Uganda has been arrested in possession of three pieces of animal trophies worth Kshs 3 million street value.
Kennedy Wabwire, a lieutenant working in the Uganda People's Defense Forces (UBDF) in Uganda was arrested on Friday at around 2.00 pm through a tip off from members of the public.
According to the Busia DCIO Benard Wamalwa, they got information that some Ugandan Nationals were on a mission to traffic ivory into Kenya with the aim of selling.
"Police officers liaised with the informer and lured the suspects that the buyer was waiting for the items at one of the Mosques in Busia town," he said.
"The suspects arrived in two motorbikes and we managed to arrest one as the other one fled."
Wamalwa says that efforts are underway to arrest the other culprits who escaped on another motorcycle with a sack of ivory.
According to him, the suspect disclosed that they used the Mariachi route to access the Mosque.
He urged local residents to report suspected people dealing in the any illegal activity, adding trade in ivory was affecting both Kenya and Uganda negatively through loss of revenue that could be gotten from tourism.
Further, he said that the boda boda rider who was carrying the suspects has also been arrested and has recorded statements with the police as a witness.
The suspect has been taken to court and will be charged with being in possession of wildlife trophies contrary to Section 95 of the Wildlife Conservation Management Act of 2013.