Fire razes Meru School dormitory, no injuries reported
A fire on Wednesday razed a dormitory at Meru School in North Imenti constituency in a suspected arson attack.
The cause of the fire is yet to be established but some quarters suggested it was sparked by an electric fault.
First responders from the Kenya Red Cross said no one was injured following the incident.
Nothing was salvaged from the affected dormitory after the county's fire brigade put off the flames.
The fire started as the boys were attending their evening classes. Journalists were blocked from entering the school.
There were also claims the fire was in protests to policies by the school's new principal, high-handedness, and poor diet.
Some locals, however, said they read malice in the frequent unrest at the national school.
Karani Mutonga, who responded to the incident, blamed the lack of discipline and mentorship for the boys.
Two weeks ago, five students of a Meru school were charged with setting a dormitory ablaze on September 1.
The five denied the charge before senior principal magistrate Monica Maroro and were released on Sh500,000 bail or Sh1 million bond each.
They were among 13 others who were expected to take a plea after the court ordered them to be detained at Meru police station.
The case will be mentioned on September 20 and hearing on September 25.
TENDER NO. 28/KBC/2020-2021 FENCING OF KENYA BROADCASTING CORPORATION'S PARCEL OF LAND IN NYALENDA (KISUMU). – KBC
Follow us on Social Media
Suluhu: Closer ties for Kenya and Tanzania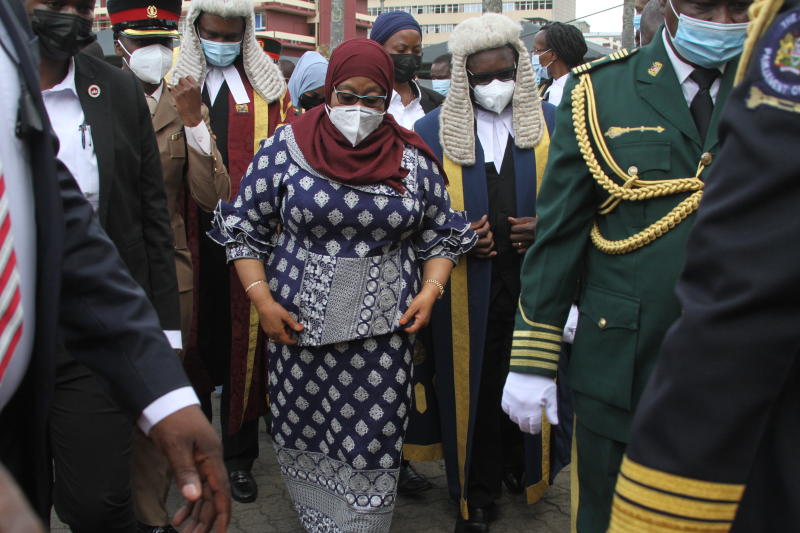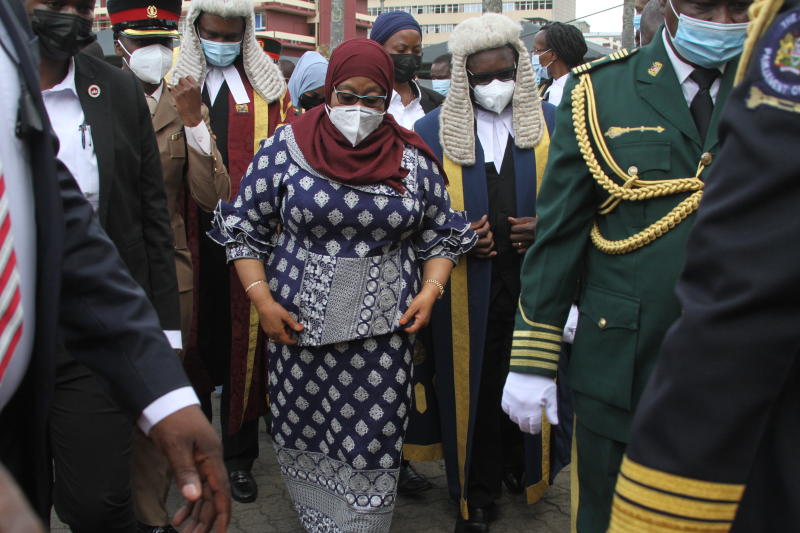 ?President Samia Suluhu's address to Parliament was a masterclass in charm, punctuated by periodic applause and stomping of feet by Kenyan lawmakers.
Covid-19 deaths, hospitalizations soar among youth in Americas – KBC
Hospitalizations and deaths of younger people are surging as the COVID-19 pandemic accelerates across Latin America and the Caribbean, Pan American Health Organization (PAHO) Director Carissa Etienne said on Wednesday.
"Adults of all ages – including young people – are becoming seriously ill. Many of them are dying," Etienne said at her daily press briefing as quoted in a PAHO release.
In Brazil, mortality rates doubled among those younger than 39, quadrupled among those in their 40s, and tripled for those in their 50s, between December 2020 and March 2021, she said.
"For much of the pandemic, our hospitals were filled with elderly COVID patients, many of whom had pre-existing conditions that made them more susceptible to severe disease," Etienne said. "But look around intensive care units across our region today. You'll see they're filled not only with elderly patients, but also with younger people."
Get breaking news on your Mobile as-it-happens. SMS 'NEWS' to 20153

Etienne urged hospitals in the region to increase the size of intensive care units (ICU) in anticipation that the trend will continue, while warning that expansion of ICUs cannot continue indefinitely.
As a result, she urged nations to double down on prevention measures such as lockdowns and facemasks.
Tell Us What You Think