FBI probes couple over child sex abuse claims
The Federal Bureau of Investigations has launched a probe into reports that an American couple running a charity in Kenya abused children.
The investigations are to establish if Gregory Dow and his wife Mary Rose — residents of Lancaster — molested those in their care at a children's home in Boito, Bomet County.
A warrant of arrest has been issued against the two who left Kenya in 2017.
According to court records and personal accounts, Mr Dow engaged in sex with girls at the home. One worker said he saw him and a girl in the shower.
According to a source familiar with the matter, the FBI has already sent its agents to Boito, Dallas and Lancaster.
A Kenyan-American based in Lancaster told the Nation that investigations were at an advanced stage.
"I know the FBI and local authorities started investigations soon after this issue was published in the Lancaster newspaper and the Sunday Nation. I have been interviewed several times," the source, who requested anonymity, told the Nation. In a phone interview with the Nation from Texas, Mr Dow's former wife Janice Jenkins could not say if FBI detectives had visited her.
However, she added that Mr Dow abused their daughter for more than two decades when they lived in Ohio.
"The law is finally catching up with them. We expect indictments soon," Ms Jenkins said. 
Mary Rose — arrested as she attempted to flee Kenya — was found by a Sotik court guilty of cruelty to children.
She paid the Sh50,000 fine imposed on her and left the country.
The court was told that she had the girls under her care implanted with birth-control devices. Ms Maggie Ruto, a Kenyan in Lancaster who blew the whistle on the Dows, could not hide her disappointment with the ruling.
"It was absurd that she received VIP treatment during the court proceedings. Her mitigation, apparently, was that she was unwell. Who was thinking about the victims of sexual abuse?" Mr Ruto said.
The Dows maintain their innocence. Pastor Donald Lamb of Life-Gate Church in Elizabethtown claims the Dows' Kenyan neighbours turned against them.
Comments
comments
WHO stops hydroxychloroquine trials over safety concerns » Capital News
Geneva, Switzerland, May 26 – The WHO suspended trials of the drug that Donald Trump has promoted as a coronavirus defence, fuelling concerns about the US president's handling of the pandemic that has killed nearly 100,000 Americans.
Trump has led the push for hydroxychloroquine as a potential shield or treatment for the virus, which has infected nearly 5.5 million people and killed 345,000 around the world, saying he took a course of the drug as a preventative measure.
Brazilian President Jair Bolsonaro has also heavily promoted hydroxychloroquine while the virus has exploded across nation, which this week became the second most infected in the world after the United States.
But the World Health Organization said Monday it was halting testing of the drug for COVID-19 after studies questioned its safety, including one published Friday that found it actually increased the risk of death.
The WHO "has implemented a temporary pause… while the safety data is reviewed", its chief Tedros Adhanom Ghebreyesus said, referring to the hydroxychloroquine arm of a global trial of various possible treatments.
Trump announced last week he was taking the drug, explaining he had decided to take after receiving letters from a doctor and other people advocating it.
"I think it's good. I've heard a lot of good stories," Trump told reporters then, as he declared it safe. 
Trump dismissed the opinions then of his own government's experts who had warned of the serious risks associated with hydroxychloroquine, with the Food and Drug Administration highlighting reported poisonings and heart problems.
Trump has been heavily criticised for his handling of the virus, after initially downplaying the threat and then repeatedly rejecting scientific analysis.
The United States has by far the world's highest coronavirus death toll, reaching 98,218 on Monday, with more than 1.6 million confirmed infections.
Despite the WHO suspension, Brazil's health ministry said Monday it would keep recommending hydroxychloroquine for COVID-19.
"We're remaining calm and there will be no change," health ministry official Mayra Pinheiro told a news conference.
Bolsonaro is a staunch opponent of lockdown measures and like Trump has played down the threat of the virus, even as Latin America has emerged as the new global virus hotspot.
Brazil has reported nearly 375,000 cases, widely considered to be far fewer than the real number because of a lack of testing, and more than 23,000 deaths.
Chile also is in the grip of a virus surge, with a record of nearly 5,000 infections in 24 hours on Monday.
– 'Thrilled to break the isolation' –
While South America and parts of Africa and Asia are only just beginning to feel the full force of the pandemic, many European nations are easing lockdowns as their outbreaks are brought under control.
In hard-hit Spain, Madrid and Barcelona on Monday emerged from one of the world's strictest lockdowns, with parks and cafe terraces open for the first time in more than two months.
Elsewhere, gyms and swimming pools reopened in Germany, Iceland, Italy and Spain.
And slowing infection rates in Greece allowed restaurants to resume business a week ahead of schedule — but only for outdoor service.
"I'm thrilled to break the isolation of recent months and reconnect with friends," said pensioner Giorgos Karavatsanis. 
"The cafe in Greece has a social dimension, it's where the heart of the district beats."
Despite the encouraging numbers, experts have warned that the virus could hit back with a devastating second wave if governments and citizens are careless, especially in the absence of a vaccine.
The latest reminder of the threat came from Sweden, where the COVID-19 death toll crossed 4,000 — a much higher figure than its neighbours.
The Scandinavian nation has gained international attention — and criticism — for not enforcing stay-at-home measures like other European countries.
– 'What will happen if I die' –
The extended lockdowns, however, have started to bite globally, with businesses and citizens wearying of confinement and suffering immense economic pain.
Unprecedented emergency stimulus measures have been introduced, as governments try to provide relief to their economies,  with the airline and hospitality sectors hit particularly hard because of travel bans.
Lufthansa became the latest major global company to be rescued, as the German government agreed a 9 billion euros ($9.8 billion) bailout for one of the world's biggest airlines.
But analysts have warned that the pandemic's economic toll will be even more painful for countries far poorer than Western nations.
In the Maldives, a dream destination for well-heeled honeymooners, tens of thousands of impoverished foreign labourers have been left stranded, jobless and ostracised as the tiny nation shut all resorts to stop the virus.
"We need money to survive. We need our work," said Zakir Hossain, who managed to send about 80 percent of his $180 a month wage to his wife and four children in Bangladesh before the outbreak.
"I heard that if a Bangladeshi worker dies here, they don't send his body back and he is buried here," he said. "I am worried what will happen if I die."
Comments
comments
Kenya: House Prices Decelerate as Demand Remains Depressed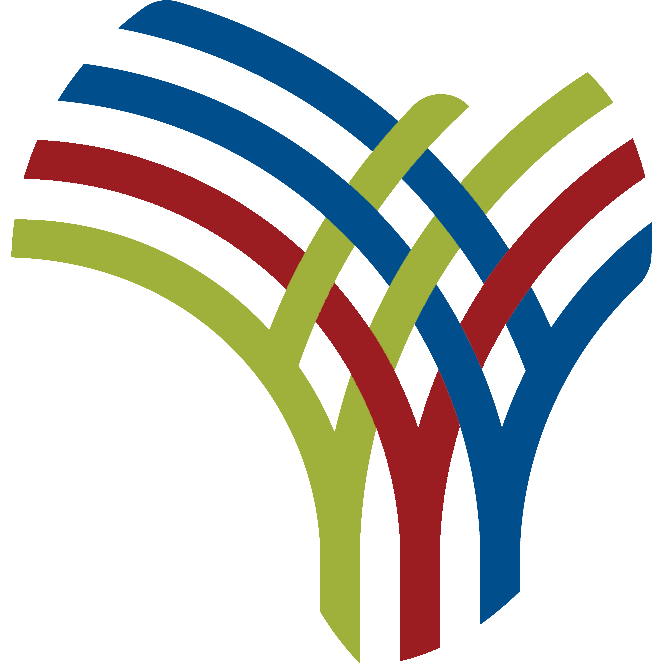 Nairobi — The price of houses continued to decline in the first quarter of 2020 in a trend compounded by constrained ability of potential buyers to afford homes
currently on offer in the market, according to the Kenya Bankers Association House Price Index (KBA-HPI).
According to the Index, house prices decelerated by 0.54 percent in the reviewed period,marginally reversing the decline by 0.07 percent from the 0.61 percent negative growth rate
reported in the fourth quarter of 2019. By the KBA-HPI measure, house prices have remained in the deceleration path for the fifth consecutive quarter.
"While the market remained largely depressed, the marginal easing was supported by the supply-demand interaction with a leaning towards more demand in a relative context," the
KBA-HPI indicates, adding that demand shifts in the quarter were based on concluded sales, which rose by 13.95 percent.
The sale numbers point to a market where bungalows accounted for a 33 percent demand increase while the demand for bungalows and maisonettes went down by 95.9 percent
and 57.1 percent respectively during the quarter. The trend, according to the Index, reflects buyers' adjustments with affordability being a key concern in the housing market.
"The decelerating price trend is evidence of a property market with a distinct lack of momentum and characterized by a sign of normalization of house prices as the market
comes into balance after a prolonged period of sustained price growth," noted KBA
Research and Policy Director Jared Osoro.
Other key drivers of prices in the period included geographical location, with houses in Region 3 attracting higher prices as compared to Region 2 and Region 1. (Region 1 includes Athi River, Mlolongo, Mavoko, Nakuru, Ngong, Ruaka, Syokimau and Embakasi, while region includes Thindigua (Kiambu Road), Kiambu, South B, South C, Kabete, Komarock, Imara Daima, Membley, Buruburu, Rongai and Waiyaki Way (Uthiru, Regen, Kinoo, Kikuyu) among others.)
Further, homeowners sought a larger plinth area, more bedrooms, and bathrooms, which attracted higher prices.
While the presence of a back-up generator and other amenities attracted higher prices, home buyers preferred low-density buildings. Unlike previous quarters where apartments
dominated house demand, townhouses were the most preferred in quarter one of 2020 at 45 percent followed by apartments ( 33 percent) and maisonettes (12 percent).
Comments
comments
3,000 take Covid-19 tests in Nairobi – Nairobi News
At least 3,000 Nairobi residents have turned out for the ongoing free Covid-19 mass testing. The testing is being spearheaded by the Nairobi Metropolitan Service (NMS).
The 11-day free mass testing was launched on Wednesday last week and already, 3,144 people have been tested in five days.
NMS Chief Health Officer Ouma Oluga said the turnout has been very impressive and that they are planning to scale up the tests to aim at more than 1,000 residents daily.
He stated that 703 people were tested in Eastleigh on Wednesday with another 427 tested in Dagoretti and Embakasi East.
MAP HOTSPOTS
On Friday in Embakasi East's Utawala, some 1,002 residents were tested while 427 were tested in Embakasi West and on Sunday, a total of 585 residents were tested in Starehe Sub-County.
Dr Oluga said the testing is aimed at mapping out hotspots in Nairobi, where more effort in terms of public health measures is supposed to be directed to, as well as mopping out cases to stop community transmission by isolating positive cases.
"We are concentrating on informal settlements because they are difficult to manage [in terms of] access to water, proper sanitation, physical distancing and restrictions on movement as this is one of the best ways of preventing more transmissions," said Dr Oluga.
He pointed out that initially, people were getting their results after 48 hours but now it is taking slightly more time because of the huge number of tests and the fact that other places in the country are also bringing their samples to Nairobi for testing.
RESULTS CONSOLIDATED
"We do not announce the results at the county level. All the results are consolidated in a national laboratory registry office and it is only the Ministry of Health that announces," he said.
Testing in Westlands will target people from Kangemi, Sodom, Bottom Line, Deep Sea City Park and City Park market.
Tuesday will see residents of Lang'ata and Kibera sub-tested at Undugu and Kamkunji grounds respectively.
On Wednesday, the testing will be in Kasarani Sub-County targeting communities around Santon and Hunters. Testing centres will be set up at Murema Primary School.
ROYSAMBU
On the same day, residents of Githurai 44 and 45 in Roysambu Constituency will be tested at Githurai Primary School.
On Thursday, the community around Mathare 1, 2 and 3, and Naivas area in Ruaraka Constituency will be tested at Kwa DCC. Another team will also be in Lang'ata at Kwa Chief.
On Friday, the testing will be in Mathare Sub-County with Huruma, Kariobangi North and Korogocho residents being targeted. Another team will also head back to Westlands at Cheleta Primary School to test the community around Githogoro and Mji Wa Huruma.
On the penultimate day of the testing, residents of Bahati, Civil Servants, Makongeni, Jana Villa, and Jogoo Road in Makadara Constituency will be tested at Heshima Road Primary School with another team pitching camp at Muthurwa Primary School in Kamukunji Sub-County to test the community around Shauri Moyo, Majengo, Jua Kali, Burma, Gikomba and Muthurwa.
The testing will end on May 31 in Kamukunji at Maina Wanjigi Secondary School.
Comments
comments