FanDuel has reversed course and will payout $82,000 to bettor that mistakenly received 750/1 odds due to pricing error – Sports – Pulselive.co.ke
A New Jersey bettor placed a $110 wager at the FanDuel Sportsbook when they posted an incorrect line.
The bet would have won $82,000.
FanDuel refused to honor the bet, saying the bad odds were due to a glitch and that they were not required to pay out the winnings on "obvious pricing errors."
Rules vary from book to book — some outlets offer similar policies to FanDuel's argument, while other books operate with the understanding that "tickets go as written."
On Thursday, FanDuel announced that it had reversed course, and would honor the $82,000 payout.
UPDATE: On Thursday, FanDuel announced that the company would honor Prince's $82,000 payout, as well as the payouts of other bettors that got a ticket at the erroneously inflated price.
"Above all else, sports betting is supposed to be fun," the company said in a statement Thursday. "As a result of a pricing error this weekend, it wasn't for some of our customers."
---
EARLIER: After the Supreme Court's decision to lift the federal ban on sports betting, states have been eager to get in on the action. But as one New Jersey gambler found out the hard way, some kinks are still being worked out.
According to News 12 New Jersey, Anthony Prince placed a $110 in-game wager on the Denver Broncos on Sunday at the FanDuel Sportsbook at the Meadowlands Racetrack. At the time of his bet, the Broncos were down 19-17, but driving for the game-winning field goal.
As David Purdum wrote at ESPN, FanDuel had attempted to update the live odds to make the Broncos -600 favorites to win the game after moving into the red zone in the game's final seconds, but due to an error in the live-odds feed, the Broncos posted as 750/1 underdogs instead.
Prince caught the line at the right moment, placing a $110 bet that would have netted $82,610. But after Denver sent the game-winning field goal through the uprights, Prince was informed that his wager would not be paid out. Instead, FanDuel offered him approximately $500, along with tickets to three Giants games.
"They said their system had a glitch in it and they're not obligated to pay for glitches," Prince told News 12 New Jersey. Prince said that he planned on getting an attorney to help with the matter, and was not inclined to accept FanDuel's offer of tickets and a $500 payout. "The other guy said, 'You should take what we give you because we don't have to give you [anything] at all.' I said, 'Wow, for real?'"
FanDuel responded in a statement, saying it was well within its rights due to the glitch.
"A small number of bets were made at the erroneous price over an 18-second period," FanDuel said. "We honored all such bets on the Broncos to win the game at the accurate market price in accordance with our house rules and industry practice, which specifically address such obvious pricing errors. We have reached out to all impacted customers and apologized for the error."
Different sportsbooks handle situations like this differently. As Purdum notes, in the United Kingdom, mistakes in the odds are referred to as "palpable errors" or "palps" and usually result in the sportsbook voiding the bet.
In Las Vegas, things can work a bit differently. Jay Kornegay, VP of Race and Sports Operations at the Westgate Las Vegas SuperBook, told Business Insider that at his property if a bettor has a ticket, the bet is live.
"In our world, our policy is 'tickets go as written.'" Kornegay told Business Insider. "And that goes both ways. We've made errors — we make thousands of updates and changes every single day, so there's going to be errors made."
"For example, a few years back we had LSU playing Northwestern State — not Northwestern. When you put a game into the computer, it's automatically a pick'em until you put the line in. We accidentally turned the game on, and people were betting at pick'em. Before we caught it, we had a few thousand dollars on it."
While that situation was a boon to those who were able to get their wager in before the Westgate realized its error — LSU won easily, 49-3 — Kornegay said that both bettors and bookmakers are obligated to honor all tickets
"It works both ways — when customers come up and say, 'Hey I wanted the Broncos, I got the Raiders,' — whatever it might be, tickets go as written. It's unfortunate when these situations come up, but it's impossible to avoid them. We reduce those situations as much as we can, but once that ticket is written, it's live."
For FanDuel, the company's official rules state that when "a blatant or palpable error is made in offers made," bets may be settled at the correct price at the time at which the bet was placed. That said, the New Jersey Division of Gaming Enforcement is investigating the situation, according to ESPN, and the current regulations in the state say "A wagering operator shall not unilaterally rescind any wager … without the prior approval of the Division."
While no book likes to pay out $82,000 on an error, the decision to void the bet has led some lousy PR for FanDuel. Had FanDuel elected to pay, it's likely that the company would have received a string of good press, with more potential sports bettors encouraged that FanDuel would honor all bets.
Suluhu: Closer ties for Kenya and Tanzania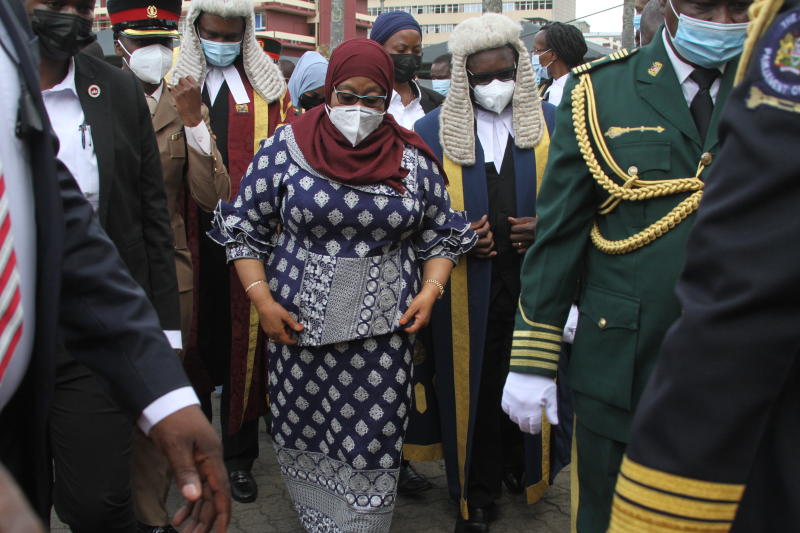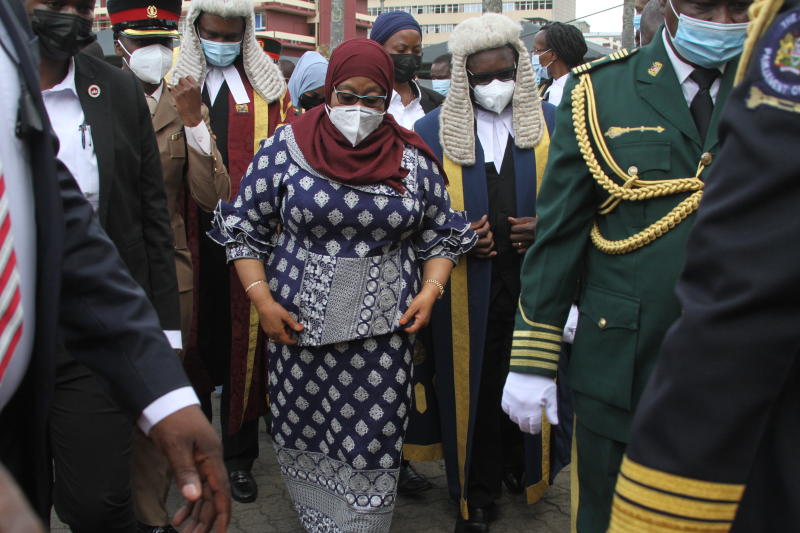 ?President Samia Suluhu's address to Parliament was a masterclass in charm, punctuated by periodic applause and stomping of feet by Kenyan lawmakers.
Covid-19 deaths, hospitalizations soar among youth in Americas – KBC
Hospitalizations and deaths of younger people are surging as the COVID-19 pandemic accelerates across Latin America and the Caribbean, Pan American Health Organization (PAHO) Director Carissa Etienne said on Wednesday.
"Adults of all ages – including young people – are becoming seriously ill. Many of them are dying," Etienne said at her daily press briefing as quoted in a PAHO release.
In Brazil, mortality rates doubled among those younger than 39, quadrupled among those in their 40s, and tripled for those in their 50s, between December 2020 and March 2021, she said.
"For much of the pandemic, our hospitals were filled with elderly COVID patients, many of whom had pre-existing conditions that made them more susceptible to severe disease," Etienne said. "But look around intensive care units across our region today. You'll see they're filled not only with elderly patients, but also with younger people."
Get breaking news on your Mobile as-it-happens. SMS 'NEWS' to 20153

Etienne urged hospitals in the region to increase the size of intensive care units (ICU) in anticipation that the trend will continue, while warning that expansion of ICUs cannot continue indefinitely.
As a result, she urged nations to double down on prevention measures such as lockdowns and facemasks.
Tell Us What You Think
Uhuru wa biashara, Suluhu ya vikwazo: How Kenya-Tanzania trade will be streamlined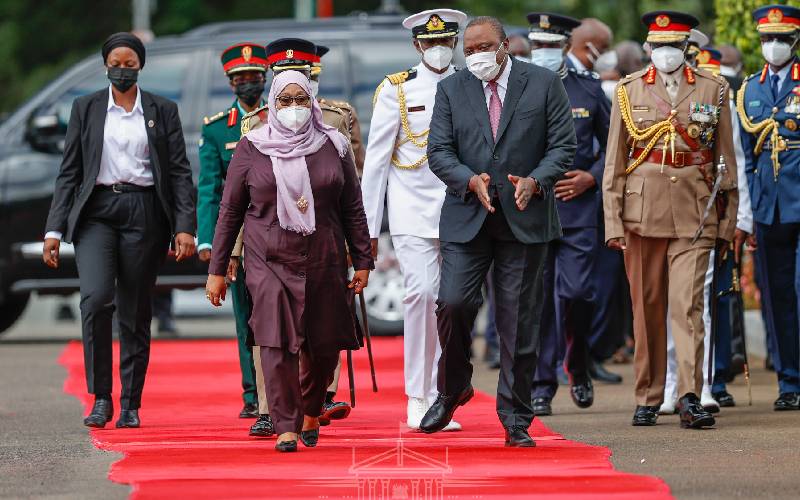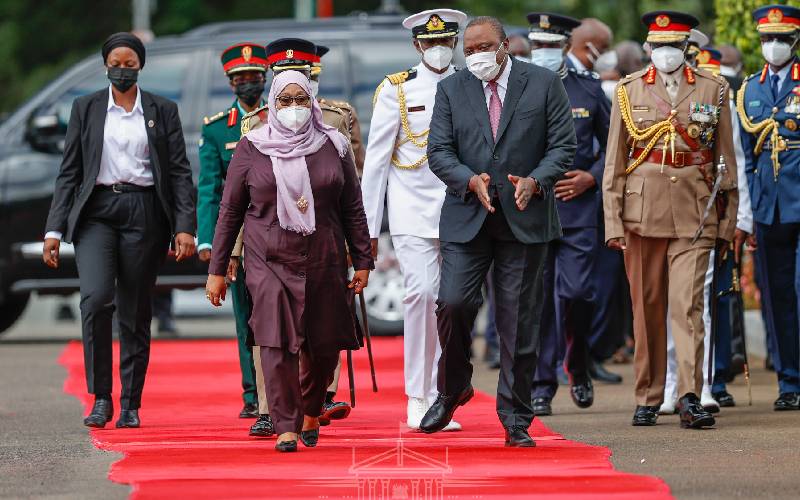 President Uhuru Kenyatta with his Tanzania counterpart Samia Suluhu, who is on a two-day state visit in Kenya.[PSCU]
President Uhuru Kenyatta says ministers from both Kenya and Tanzania should resolve all non-tariff barriers and other restrictions affecting the two countries within four months.
Uhuru, on Wednesday said going forward, there will be no business visa or work permits for Tanzanian wishing to do business in the country.
"You are free to come and trade here in Kenya, there will be no business visas or work permits as long as you abide by the laws of the land," he said.
Uhuru was speaking during the Kenya-Tanzania Investment Forum at Serena hotel. The forum was in line with President Samia Suluhu's two-day state visit.
Kenya has about 513 companies doing business in Tanzania compared to Tanzania's 30 in Nairobi.
Uhuru said in the next two weeks, concerned ministers from both sides should clear all the traffic jams at the Taveta and Namanga border points.
Uhuru said they should pay a special focus to the issuance of Covid-19 certificates to ease the movement of  transit cargo.
"I direct that all the maize lying at the border be cleared in two weeks. We cannot subject businesses to more suffering," Uhuru said.
Take a quick survey and help us improve our website!
Take a survey
Uhuru urged the ministers to move swiftly and ensure the ease of doing business at the border pointswas decisively tackled.
"It is not about wearing suits and meeting over tea.Get to the ground and understand what is affecting those traders. Don't just sit in those offices. If you need to consult, do it and get the work done," he said.
Uhuru's sentiments came shortly after the Kenya Business Community nsaid it was ready to trade with the Tanzanian business community.
Led by the Kenya National Chamber of Commerce (KNCC), the community proposed the formulation of a Joint Business Council that will support the two countries.
KNCC President Fred Ngatia said the council would play a key role in addressing issues that bedevil  Nairobi-Dar trade,
The community said there should be policy forums and investment-focused events that will target small-scale enterprises.
"We are going to focus more on economic projects by identifying favourable financing institutions that will help us settle some of the commercial disputes affecting our community," Ngatia said.
He said this will be made possible through the Public-Private Partnerships offered by the government.
As a result, KNCC in partnership with the Tanzania Chamber of Commerce will host a trade and investment exhibition in Dar es Salaam this August aiming to help SMEs unlock their potential.
So far Trade and Agriculture ministers from the two sides have had a breakfast meeting and agreed to initiate bilateral discussion before the end of the month.
Trade CS Betty Maina said the discussions aim to iron out all issues that have been hampering trade between the two countries.
This includes issues surrounding maize import.
President Samia Suluhu said her government was ready to serve as a bridge to pave way for businesses between the two countries to thrive.
"It is not about competing and complicating things, but about developing business relationships to allow both parties to explore opportunities," she said.
Suluhu said while Tanzania is rich with natural resources and tourist attractions, Kenya is thriving in the ICT world and thus the need for exchange of skills on research and development.
"Muna bahati sana maanake upande mmoja mnao Uhuru wa kufanya biashara na upande mwingine Suluhu la kuondoa vikwazo," Suluhu said.