Family mourns kin crushed to death in US
A Kenyan family is mourning the death of their son who was crushed to death and ran over by vehicles in Wisconsin, United States three days ago.
Mr Allan Odhiambo Onucko, was knocked down in the morning of January 4, as he walked looking for fuel.
Information released by close relatives said Mr Onucko, a resident of Cottage Grove, Wisconsin was doing deliveries when his vehicle run out of fuel.
He was with his brother identified as Gilbert, a lawyer practicing in Nairobi, who had visited him ten days earlier.
He decided to walk on Interstate 20, looking for fuel despite pleas by his brother that he waits until daybreak.
Information released by police department said he was crashed about 10 miles west of Waskom.
Police were later informed by motorists that they thought they ran over a body and upon examining, they found body parts scattered in a 100-meter stretch.
A relative told the Nation that Mr Onucko, who was born in Kerugoya in Kirinyaga County in 1975, was doing a delivery and decided to take his visiting brother for a tour of the city.
The family was not aware but got concerned when he took long to return. They later called the police and a few moments, the body was discovered.
Westbound traffic was shut down for hours, according to KLTV.com, following the accident.
The relative said Mr Onucko moved to the USA in 2002 and has since become a permanent resident.
He was running a tracking company identified as Arrow Expedite and also doing car dealership.
Mr Onucko is married and has two children all living in the USA with him at the time of his death.
The 43-year-old Onucko was in Kenya for five days in December and visited his parents and siblings in Homa Bay County.
He left for the USA on December 19 before his brother went to meet a client in Chicago before visiting his elder brother.​
Comments
comments
Kenya: COVID-19 Pandemic Could Widen Existing Inequalities for Kenya's Women in Business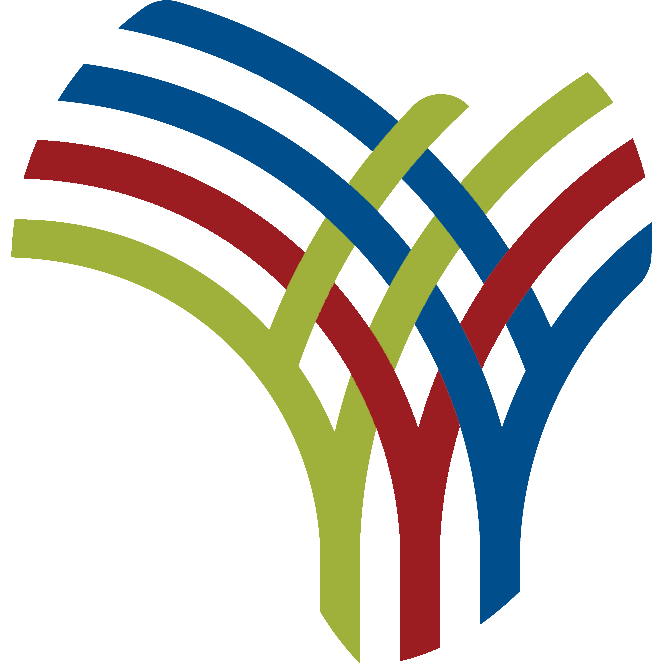 Nairobi — Pauline Akwacha's popular chain of eateries, famously known as Kakwacha Hangover Hotels and situated at the heart of Kisumu City's lakeside in Kenya, is facing its most daunting challenge yet. Akwacha and other women in business across this East African nation are bracing themselves for the post-COVID-19 economy.
Strategically located at the heart of Kisumu's bustling central business district, business at Kakwacha had always been very good. One could hardly find a seat at the eateries.
"We are known for our fresh, traditional foods, including meat and especially fish. This is the lakeside and fish is a big part of our lives. The meals are very affordable and the portions filling," she tells IPS.
The first COVID-19 case in this East African nation was confirmed on Mar. 13. Within days the Kakwacha chain, other restaurants and the hospital industry closed as the government issued strict social distancing protocols to curb the spread of the virus.
"Now my doors are closed and am losing a lot of money because I still have to pay rent and do whatever is necessary to cushion my staff," Akwacha says.
To reopen, Kakwacha will have to follow the strict guidelines issued by the Ministry of Health. Restaurant owners are required to pay from $20 to $40 for each staff member to undergo mandatory COVID-19 testing before reopening.
Still, without cash flow, Akwacha will find it difficult to re-open.
Across the street, Irene Omari, the sole proprietor of one of the biggest branding companies in Kisumu City and its surroundings, has similar concerns about the market post-lockdown. As a woman, she struggled to access loans to start her business.
"It is very difficult to run a business as a woman. In the beginning I could not even access credit because financial institutions did not take me seriously. I had to learn to spend 15 percent of every coin I made, and save 85 percent to plough back into the business. Women do not access loans easily because of strict collateral requirements," Omari tells IPS.
Omari says that the most pressing problems women in business face, include a lack of credit, patriarchal stereotypes and naysayers who tell women that they cannot succeed — because they are not men.
But she succeeded despite this. Up until the lockdown, her printing and branding business occupied two large floors in a building in the lakeside city. There, she pays $1,500 in rent per month, a considerable sum that shows just how big and strategically-located her business is.
"I brand for hotels, schools, companies, non-governmental organisations and walk-in individual clients. We have something for everyone. Our printing department caters mostly to schools. I have invested heavily in mass production by purchasing machines worth millions [of Kenyan shillings]," Omari tells IPS.
But COVID-19 has also hit the very heart of her business. With schools, hotels and restaurants closed, and as companies face a most uncertain future, business is at an all-time low.
Omari has diverse business interests and also invested in a trucking business to transport construction materials across the larger Western region. But this industry has also been impacted by the lockdown.
Kenya's gross domestic product (GDP) is projected to decelerate significantly due to COVID-19. The most recent World Bank Kenya Economic Update predicts economic growth of 1.5 to 1.0 percent in 2020. Growth focus for 2020 was estimated at 5.9 percent pre-COVID.
While COVID-19 may be the latest addition in a long list of challenges that women in business have had to endure, there are concerns that the pandemic will only widen existing economic gender inequalities.
In 2018, only a paltry 76,804 or 2.8 percent of the country's formal sector employees earned a monthly salary in excess of 1,000 dollars. Of these employees, 36.5 percent were women, accounting for only one percent of the total formal sector employees, according to the Kenya National Bureau of Statistics.
There are no real-time statistics available yet on the impact COVID-19 has had on women in business.
But dated statistics paint a picture of the difficulties women had have to overcome.
Overall, Kenya has significantly expanded financial access and reduced financial exclusion. The number of people without access to any financial services and products reduced from 17.4 percent in 2016 to 11 percent in 2019. But while financial access gaps between men and women are narrowing, women are still lagging behind, according to the Central Bank of Kenya financial access survey of 2019.
For instance, in 2016, 80.9 percent of women-to-women business partnerships were denied loans by micro-finance institutions, according to the Kenya National Bureau of Statistics.
As such, more women in business are turning to the informal sector such as table banking or merry-go-round savings and lending groups.
"This is why investing in women and providing much-needed affirmative action support remains necessary and urgent," Fridah Githuku, the executive director of GROOTS Kenya, tells IPS. GROOTS is a national grassroots movement led by women, which invests in women-led groups for sustainable community transformation.
So far, this Deliver For Good local partner has invested in nearly 3,500 women-led groups. Deliver For Good is a global campaign that applies a gender lens to the Sustainable Development Goals and is powered by global advocacy organisation Women Deliver.
In the agricultural sector where, according to World Bank statistics, women run three-quarters of Kenya's farms, the government says that women's investments in farming does not match the amount of money they receive in loans.
Currently, women still only account for 25 percent of the total loans issued by the government's Agricultural Finance Corporation (AFC). This, experts say, is an improvement from 11 percent in 2017.
Githuku points out that previously land title deeds were a non-negotiable requirement for loans with the AFC and prevented women-led enterprises in the agricultural sector from accessing credit.
Today, women do not have to rely on land title deeds and can support their loan applications to the AFC with motor vehicle log books and cash flow statements.
But experts are concerned that these loans might come to naught as COVID-19 continues to disrupt the entire farming chain; from the acquisition of farm inputs as farmers struggle to access seeds and fertiliser, to productivity on farms, and the transportation of produce to the markets.
For now, it is a wait-and-see situation for women in business, including Akwacha and Omari, as Kenyans continue to speculate on whether the economy will fully open up anytime soon.
Comments
comments
DCI recommends Chief Land Registrar to be granted absolute powers
The Directorate of Criminal Investigations (DCI) wants parliament to review laws and operational procedures at both land and company registries to help deal with the bane of land cartels.
Appearing before the National Assembly Security and Administration Committee on Friday, DCIO George Kinoti revealed that the epicentre of land grabbing was domiciled at the lands registry where files were being altered and Kenyans duped.
In the wake of increased cases of land grabbing and fraudulent transfer of land that often result in forced evictions of innocent land buyers, the National Assembly invited the DCI to engage on strategies to deal with the vice.
The DCI in one of his recommendations said that the Chief Land Registrar should be granted absolute powers to cancel all title deeds obtained fraudulently.
Get breaking news on your Mobile as-it-happens. SMS 'NEWS' to 20153

The DCI also called for re-digitalization of all documents at the lands registries and backing up of the same in physical form.
The DCI, which has opened a liaison office at Ardhi House, also wants a law enacted to provide for regular vetting of personnel in the lands and companies registries.
Further, the investigation agency wants parliament to formulate laws to protect the records at the registrar of companies and lands registry by introducing sufficient checks.
In addition, the DCI wants the law reviewed to make it mandatory for vendors and buyers of land to append their thumbprints on transfer documents.
This according to the investigative agency will enhance trailing of fraudulent persons.
Tell Us What You Think
Comments
comments
Macron replaces French PM after election rout » Capital News
Paris, France, Jul 3 – French President Emmanuel Macron on Friday named a senior but low-profile bureaucrat as prime minister to replace Edouard Philippe, the first move in a widely expected cabinet reshuffle after dismal local election showings for the ruling party.
The new premier, Jean Castex, was totally unknown to many in France until now and is officially a member of the right-wing opposition to Macron's centrists.
But Castex has been in charge of the country's progressive emergence from the coronavirus lockdown, a policy greeted as a relative success by experts.
A wider cabinet overhaul is expected to be announced soon, possibly later in the day.
The president, who came to power in 2017 on the back of pledges to radically reform France, already has a wary eye on his 2022 re-election bid after months of protests and strikes that were followed by the coronavirus outbreak.
Macron has promised a "new course" for France to deal with the crisis, which has plunged France into its worst recession since World War II and left millions of people facing unemployment.
"I see this based on an economic, social, environmental and cultural reconstruction," he said in an interview with regional newspapers published late Thursday.
Speculation that Philippe was on the way out mounted this week after Macron's centrist party was routed in municipal elections Sunday, which saw the Greens take control of several major cities.
Philippe, a popular right-wing politician who never joined Macron's Republic on the Move party, nonetheless easily won his bid to be mayor of Le Havre.
His approval ratings have surged over his handling of the coronavirus crisis, while those of Macron, who has pursued ambitious economic reforms since coming to office in 2017, have fallen.
While many analysts thought Macron would tack left or look farther afield for his new prime minister, Castex is a pure product of the French administrative elite, having attending the same ENA managerial university as Macron and Philippe.
"We might have expected a political shift, but this is a technocrat," Christian Jacob, head of the Republicans party, told AFP.
"Obviously he is no longer a Republican," he said.
Castex, virtually unknown to the general public outside the Pyrenees village of Prades where he was recently re-elected mayor, will give a prime-time interview to TF1 television at 8:00 pm on Friday.
– 'Knows who I am' –
Serving Macron from the start of his presidency, Philippe has pushed through a series of controversial overhauls that sparked massive strikes as well as the fierce "yellow vest" anti-government revolt.
At a meeting Thursday, Macron and Philippe "agreed on the need for a new government to embody a new phase for this term," an official in the Elysee Palace said Friday.
"A new phase is opening, with new talents and new methods for governing," the official said.
Press reports had suggested that possible replacements could have included defence minister Florence Parly or foreign minister Jean-Yves Le Drian, both Socialists before joining Macron's team.
Others suggested Philippe might remain after all, not least after Macron praised his work as "remarkable" in Thursday's interview.
Philippe himself appeared to take the speculation with his trademark aplomb.
"The president knows who I am, what I represent, what I can do and what I cannot," he told the Paris Normandie newspaper earlier his month.
Analysts say Macron had a thin bench of potential replacements, not least because his young party has failed to produce any standouts from its parliamentary ranks.
Other top ministers could also be on the way out.
Under particular pressure is interior minister Christophe Castaner, who has been assailed by critics over the failure to contain the rioting and looting that marred the "yellow vest" protests of 2018-2019.
More recently, Castaner has drawn the ire of police who say he has failed to support them against renewed claims of violence and racism in the wake of the Black Lives Matter movement.
Since the start of Macron's presidency, a total of 17 ministers have quit the government, most recently Agnes Buzyn, who stepped down as health minister in a doomed bid to wrest the Paris mayor job from Socialist Anne Hidalgo.
Comments
comments