Fact or fiction? Tale of two Mitsubishis running on Toyota engines
I hope this email finds you well. I am a motor vehicle enthusiast and recently came across two Mitsubishi RVR and Sports Gear RVR for sale. One was manufactured in 1996 and the other in 2009 (RVR Sports Gear). Out of curiosity, with no intention of buying the cars, I approached the sellers and they told me that they run on Toyota Corolla 110 1500 CC and Toyota Premio 1800 CC, respectively.
Therefore, I'm writing out of curiosity, based on your vast knowledge and research. Please educate me why they resorted to Toyota engines and is it advisable? What are the cost benefits analysis, dangers, and advantages of having these cars running on other engines? What is your take overall on Mitsubishi RVR cars? Would you also scoff at Mitsubishi and advise people to stay away from them? I find them beautiful and spacious and if indeed their engines are terrible and other engines replacement can solve their problems, then well and good.
In English, there exists such an expression as "being led down the garden path" which, I'm afraid, is what happened to you here. Those guys either misled you or straight up lied through their teeth.
I say "misled" because it is entirely possible that the two RVRs did in fact have Toyota engines, but if they did, these were swapped at some point in those vehicles' lives, a point that exists after they were originally sold. These folks could also be knowingly prevaricating from fact for reasons I'll visit shortly. We all know that Mitsubishi builds engines and these RVRs came with some of them. The 1996 car was available with various 4G engines in their petrol version — including the well-known 4G63 block that served duty in the Lancer Evolution — and 4D engines in the oil burners.
The 2009 car… doesn't exist. The RVR went out of production in 2002, before resurfacing in 2010 as the ASX or Outlander Sport, depending on the market, and they had the 4B engine, again including the 4B11 block that served duty in the Lancer Evolution X. So there is no such thing as a 2009 RVR. Sports Gear? That was a spec level that went out with the second generation car, which only lasted from 1997 to 2002. This one had the Mitsubishi Sirius engine.
So, as far as resorting to Toyota engines goes, if it was done, then it was done by the customer, not Mitsubishi Motors. I will not speculate why this happened because, as I have mentioned before, this tends to degenerate into the courtroom scene from the film A Few Good Men whereby I transform into Jack Nicholson's character and end up screaming: "You can't handle the truth!" at people who think I have a grudge against a company in which I hold no interests outside of my professional obligation as a reviewer of motor vehicles.
Engine swaps are a dicey business, more so when done across brands. Hardware incompatibility means fabrication and reengineering, while getting the wiring harness to work between ECU and the rest of the car is not easy. You may. My overall take on RVRs? Well, I'd rather not say, but I will say it anyway. It was engineering creativity that achieved unprecedented levels of practicality given how they maximised on the space within the wheelbase. The sliding door is a nice touch that comes in handy, especially within tight parking spaces. And… yea. That's it.
I won't ask anybody to "stay away from them" since that kind of sentiment has already landed me in hot water more than once to the point that my contract is on the brink.
What do you think about the Mercedes S320 (W140)?
Thanks for your insight about the E39 and the E46, however, I decided to get a E46 with an M54 engine, obviously, there happens to be a strange affinity that I have with the E46. If I may indulge you, could you do a review of Mercedes S320 (W140)? It is one of the cars I intend to eventually buy.
Well, all the best with the E46. It is a pretty car, I will give you that. What do you know – you want a W140? I want a W140! I haven't reviewed one yet, but I have driven one, and that thing is a cathedral on wheels, so imposing. Nothing makes a man want to train a private army for himself more than palming a black W140 with old-style, deep-dish AMG rims, which is exactly what I intend to do. (Palm a W140, not train an army). If (or when) I get myself of one, trust me, that review will be forthcoming within a fortnight.
What is the solution for the 110 that keeps breaking down because of a problem with the turbo?
So you have a 110 (I'm guessing this is a Defender, not a Corolla) with a troublesome turbo. Well, change the turbo. Or the engine, but first change the turbo then see what happens. If that doesn't help, you could change the engine. Some sacrilegious types opt to put Nissan engines – diesel ones, sans turbo – but anything I say beyond this will only come put as judgmental, so never mind. I have people who would recommend that you get rid of the car and get something "reliable" like a "Toyota", but these people do not understand history, or heritage, or what people who spend telephone numbers on outdated junk call "collector's items".
Yes, the Defender became a collector's item the day it went out of production back in 2016. Keep yours in good shape and in as original a condition as you can, and somewhere down the line someone will spend telephone numbers to try and pry it out of your grasp. The two conditions are paramount: keep it clean, keep it original. That means no Nissan engines under the hood.
VW Passat that lost its roar…
I have a 1998 VW Passat that has a great exterior, a spacious boot and quite stable on the road, but has a hard start, low idling therefore switching off often besides showing 'check engine' once the vehicle runs. It's original power is gone. Please help because I love the machine.
There is low-hanging fruit somewhere in your enquiry, and unlike more decent human beings, I will go for it. A Volkswagen with a Check Engine light is like a Catholic clergyman with a rosary. It would be stranger to spot one without it than one with it. No? Ok, I'll see myself out.
But before I exit stage left, get a diagnostic done to establish what the orange glow is all about. The hard start, poor idle and loss of power could suggest something as obvious as a need for new plugs or something more elaborate like a fuel system flaw. You don't need to guess because that is why you have the CEL: it tells you to plug in a diagnostic tool and establish what exactly the problem is
Why do you over-glorify Subarus?
From your previous reviews of Subarus, it's obvious you like them, whether active or grounded. Sometimes I am even tempted to think you get a brown envelope from Subaru Corp. I too used to admire them until I bought one (Legacy Touring Wagon – 2012, 2490cc). It's awaiting clearance at the port, but from online reviews to understand the car before owning it, I wonder whether I should leave it to rot at the port or collect it. My attitude changed when I realised the latest model Subarus are fitted with AWD (you've never featured this before) and many other electronics. Explain to me, like a child, what it is and why Subaru Corp chose to go that path from 4WD.
From online reviews, AWD vehicles can't be towed, which means they can't be pushed or pulled, what is the remedy should it stall on the road considering hauling them would irreparably damage my wallet. Can the AWD system be disabled temporarily by my local mechanic to make it possible to tow it or push it? Then comes eyesight, CVT and many other, I'm just tired of these Subaru terminologies. I now understand why majority of cars are Fielders, Premios and Proboxes.
The easiest way to draw a ruthless barrage of stinging hellfire from me is to toss accusations of brown envelope journalism in my direction. My parents raised me better than that and I take great exception to proof-less allegations of this nature, be they of corruption or of bias.
Anyway, that aside, I find it curious that you'd abandon a vehicle you already bought yet haven't seen it or tried it. For your information, Subarus use Symmetrical AWD (Symmetrical all-wheel drive). The company credits this drivetrain to their historical rally success, further, these cars also come with a metallic badge or decal that proclaims "Symmetrical All-Wheel Drive", usually somewhere just above the rear bumper. You can't miss it.
You can tow an AWD vehicle, but this is on condition that all four wheels are on the ground and the transmission is in neutral. There is a general preference to use a flatbed truck (or a trailer if you really have to take the towing thing literally) because it eliminates a lot of the available room for error, especially for folks lightly educated on matters motoring. The AWD can be disengaged, but this involves removing a diff or a propeller shaft – but why would you want to do that anyway? If you are so pessimistic as to believe your vehicle failing you is a matter of when, not if, then invest in a recovery service. I have a rally driver friend who runs such a business, though oddly enough, he doesn't race a Subaru, he races a Toyota, an oversight whose source I am yet to understand.
EyeSight® is technology that is supposed to keep you alive on the road when either or both of two things happen: 1. idiocy exceeds talent or 2. what is referred to in some corners as "random acts of God". Think of it as sensory enhancement, like a super power. The spider senses of Spiderman, if you will. CVT is the continuously variable transmission, the second thing I dislike most about modern Subarus after the disappearance of frameless doors, but then again, CVTs are the pinnacle of transmission engineering, so you can chalk this dubious victory to the guys at Fuji Heavy Industries who probably are not driving enthusiasts, or they take their work a bit too seriously.
If you think Subarus have endless acronyms, then grant me this opportunity to advise you to never step anywhere near a modern Mercedes-Benz. Or a BMW. Or a Volkswagen. The acronyms they pack on board use up the entire Latin alphabet, they're one step away from going Cyrillic.
Singer speaks after attacking lover at WCB signee Zuchu's star-studded concert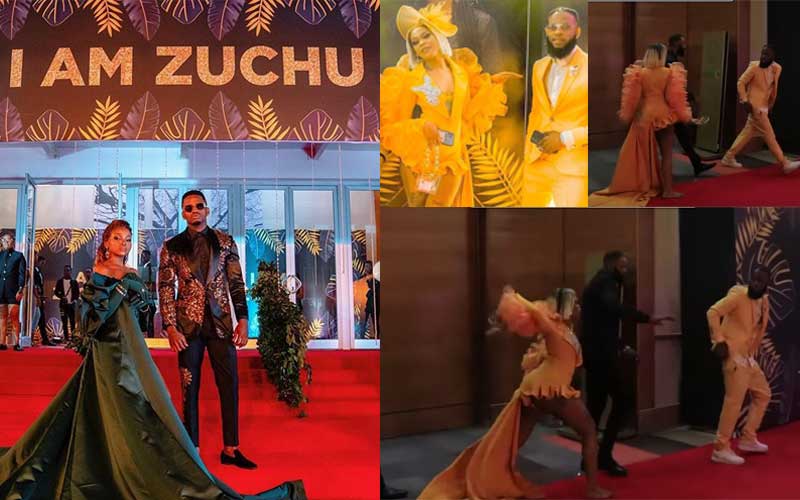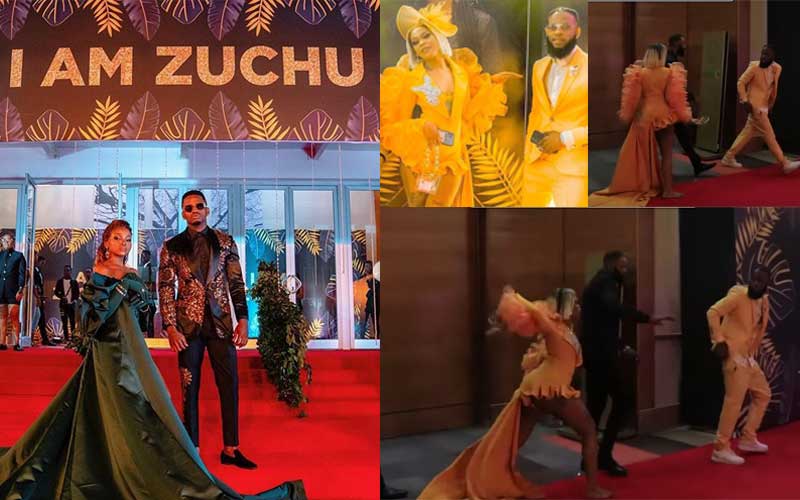 By Standard Entertainment



56 minutes ago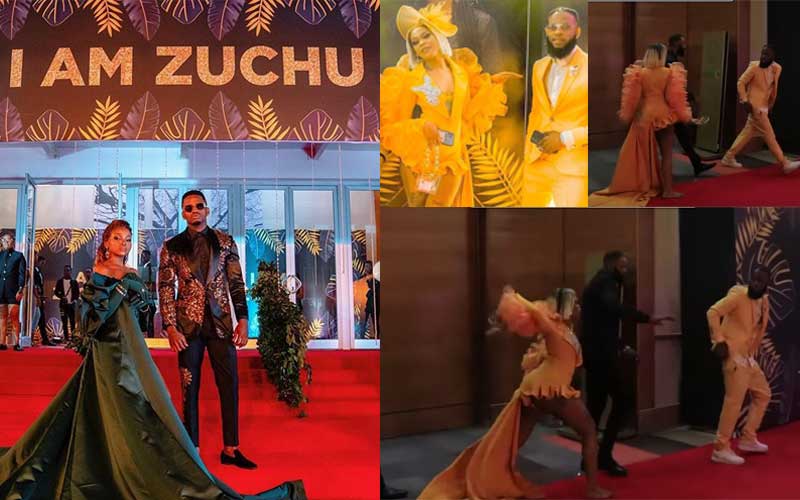 On 18 July, there was fanfare at the Mlimani City Hall in Dar es Salaam as WCB signee Zuchu held a thanksgiving concert months after her debut EP, I Am Zuchu. The event dubbed 'Ahsante Nashukuru' mainly featured performances by artistes from the WCB stable and attracted the whos-who in the Tanzanian entertainment and political scenes. 
READ ALSO: I'm not behind Diamond, Tanasha split- WCB's Zuchu sets record straight
However, singer Gigy Money who also performed made the headlines for the wrong reasons after getting into a scuffle with her lover during the much-publicised concert.
READ ALSO: I was bewitched by a friend – Gigy Money
Peaceful arrival, later chaos
Moments earlier, Gigy and her Nigerian man were seen arriving arm in arm at the event whose highlight featured Zuchu receiving a brand new car from WCB head honcho Diamond Platnumz. Donning matching outfits, the couple was spotted on the red carpet as the paparazzi scrambled to capture the moment.  However, all hell breaks loose later and viral videos depict the visibly angered Nigerian arguing with a bouncer at the entrance. After a tense confrontation, Gigy's man is seen being led by the screaming bouncer towards the exit. Shortly after, a similarly irritated Gigy emerges and follows the pair.
"Gigy! Wewe Gigy wewe!" a woman in the background is heard dissuading the singer from pursuing them but the singer pays no heed and heads for the pair.
"You want to beat me?" the boyfriend is heard asking an approaching Gigy as the bouncer acts as a barrier between them. The bouncer manages to steer the incensed man towards the exit as Gigy follows behind, hurling obscenities.
READ ALSO: I will get a baby with your eldest son – Gigy Money warns Zari
At some point, a barefoot Gigy turns into a sprint before throwing one of her shoes which hits the man who then responds with an insult. Another bouncer finally intervenes and the two are separated. Gigy then asks for her vehicle so she can head home before warning the press against sharing videos of the incident.
Addresses incident
Though the cause of their tiff is still unknown Gigy later made reference to the shocking incident in a social media post, hinting that alcohol had a part to play in the fracas.  In another post, Gigy shared a photo alongside her estranged lover writing: "My mad man looked handsome before his demons arose and mine arose too."
'Running over Ali Kiba'
Gigy is not new controversy and recently said she'd run over her ex, singer Ali Kiba for breaking her heart.
"I will knock all of them down, I mean I will kill them. In fact, I will flatten them like chapatis. The first person I will knock down and kill is Ali Kiba.  Actually, I don't need a weak car, I need a Fuso so that when I knock him down I will be sure he doesn't survive," Gigy told Ayo TV.
READ ALSO: Gigy Money under fire for dirty-dancing with married singer
Dating Kiba brothers
Gigy had in the past admitted to dating both Ali Kiba and his younger brother, Abdu Kiba. She solely laid the blame on Chekecha singer for pursuing her despite knowing that she'd been with his younger brother. Abdu expressed being heartbroken after learning the two had a fling, prompting him to marry.
"I was very hurt on hearing that Ali was dating Gigy Money because I dated her first before she became famous. But it's alleged that Ali didn't know. It hurt me for a while till when I married," said Abdu.
Defunct Nairobi County Council  Nurses Go On Strike, Citing Discrimination By The Government
Why Jahmby Kokai is happy her TV anchor dream never came true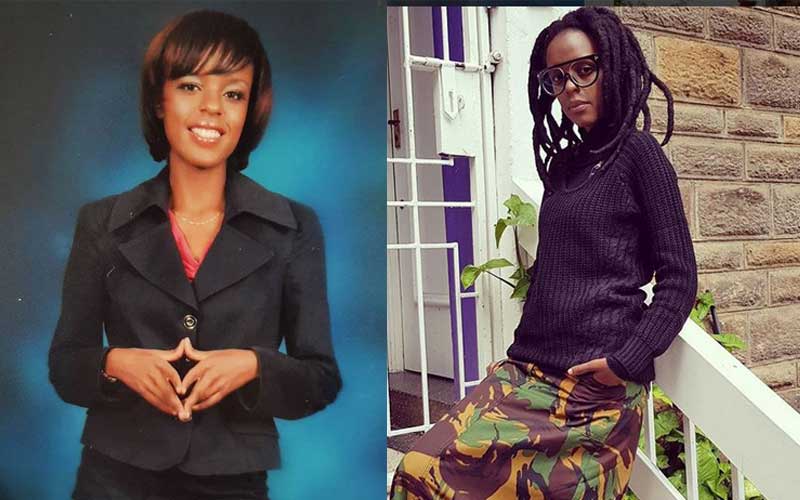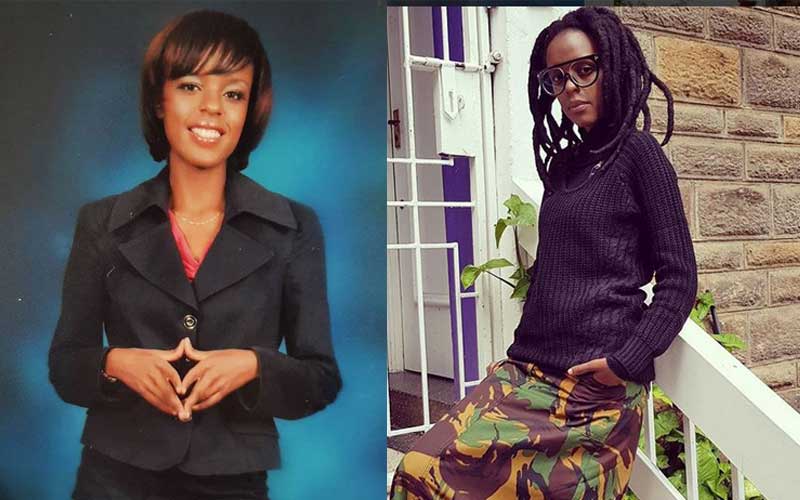 By Diana Anyango



37 minutes ago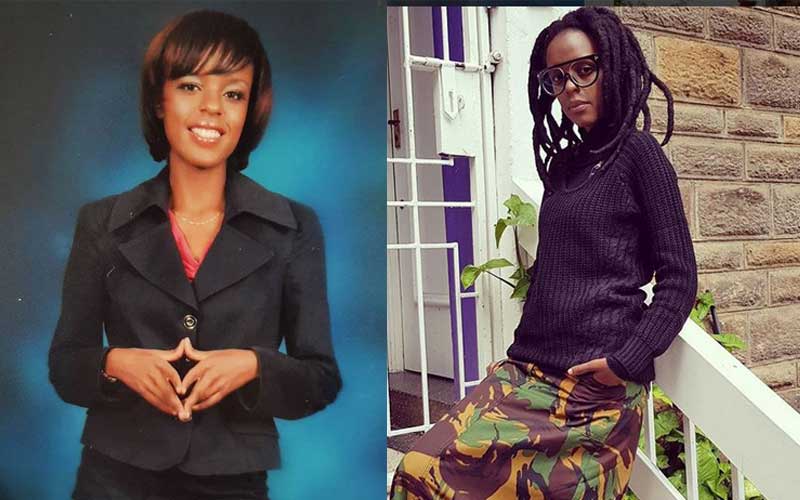 Popular media personality Jahmby Koikai narrated how her first attempt at auditioning as a TV host backfired and she was sent home on the first day of the audition. Reliving her prime days, Jahmby narrated how she was determined to follow her dream of becoming a news anchor after completing her degree.
"There was a reality show that was running on one major TV channel here in Kenya, searching for the next top news anchor. I've always had the knack for news. At the time, I was working at Metro FM. Walked to my boss and asked him if he was ok with me participating in this competition. He agreed to it.
"Auditions were at Film Studios. The queue stretched all the way to the showground. I was at the back kabisa. Imagine 300 people before you. Then we got the briefing paper and it indicated, 'no persons with experience in a media house allowed to participate in this audition'. Mimi Jahmby Koikai, nirudi home after watu 300 kukuwa mbele yangu?" she posed.
READ ALSO: Jahmby Koikai back in Kenya after a year of treatment abroad
According to the endometriosis survivor, she went ahead to audition for the position despite the warning and was the first contestant to be sent packing.
"So I stayed in line until I got to the audition room. The judges were a few people I was in campus with. I felt a wave of despair. Like I'm here auditioning, yet my classmates will be judging me? I did my thing and I was considered. We got into the house and we were assigned to different groups. I was the group leader and we won the challenge. Later that evening, we were driven back to Film Studios for a briefing. The presenter of the show said some of us have to go home.
"My name was called out first amongst other great people. We were dropped home. I cried. It felt like I'd lost such a great opportunity. My mom and late grandma were so sad cos they loved to watch me do the news," she narrated.
READ ALSO: Why I'm walking around with a mask- Jahmby Koikai
Second audition
Later, Jahmby auditioned for another TV opportunity only to miss out as well.
"Then came another opportunity over 10 years ago, I saw a TV ad and decided to apply for the news anchor position. I didn't get the job."
However, due to endometriosis, Jahmby was forced to put her dreams on hold and concentrate on getting better. According to her, it is as though God had better plans for her and is grateful to not have gotten the jobs.
"I battled severe endometriosis in silence for over 19 years. I think of how engaging the newsroom is and I'm grateful I wasn't in that space. I'd have utilized all my sick-leaves and off-days and just declared redundant."