Expect more rains, warns Met
The meteorological department has warned that heavy rains are likely to return in western parts of the country starting next month, leading to more cases of flooding and landslides.
Enhanced rains in the months of June, July and August, as well as attendant cooler than average temperatures could lead to an increase in cases of respiratory diseases like asthma, pneumonia, flu and common colds, said meteorological department director Stella Aura.
Similarly, vector-borne diseases such as malaria and others like cholera are likely to increase in the Lake Victoria Basin as well as parts of the Rift Valley due to the conducive temperatures that favour their spread.
Ms Aura said cases of flooding will still in happen in low lying areas across the country as well as landslides or mudslides in hilly areas of western and central and some parts of the Rift Valley.
"The outlook for June-July-August rainfall season indicates that the Rift Valley highlands, Lake Basin Region and north western regions will receive enhanced rainfall," said Ms Aura.
She further noted that most areas in central and Nairobi will experience cool and cloudy conditions with occasional rain and drizzle with temperatures likely to be cooler than average.
Comments
comments
80 people quarantined after driver tests positive for Covid-19 in Bomet: The Standard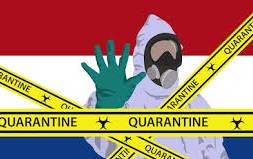 At least 80 people suspected to have come in contact with a driver who tested positive for Covid-19 have been quarantined in Bomet County.
Among those who have been quarantined at Kaptien Village in Konoin are extended family members and neighbours of the 40-year-old driver.
Bomet Medical Services and Public Health CEC Dr Joseph Sitonik said the group was rounded up and asked to stay indoor after the driver returned positive results for Covid.
He said a team of public health and security personnel have been deployed to the village to ensure the contacts observe self-quarantine.
SEE ALSO: Lack of Covid-19 data raises fears of a 'silent epidemic' ravaging Africa
Sitonik said the driver who doubles up as a messenger in one of the tea estates in Kericho County fell sick and came home before being referred to hospital by relatives.
Sitonik said it is at Central Hospital where health personal found him to exhibit coronairus symptoms where they took his samples for test.
"After being admitted, doctors opted to test him for Covid and he returned positive results and we are now out to search for all his contacts," he said
"At the moment we have put 80 people into quarantine and numbers are going to rise since the driver interacted with many people both at his work place and home," he said.
Sitonik said samples will be taken from all the contacts currently in quarantine.
SEE ALSO: Covid-19: Why teachers' salaries won't be affected
"At the moment all the contacts we have identified are under self-quarantine and if they are going to ignore the directives we are going to force them into supervised quarantine at their cost," said Sitonik.
Sitonik said health officials in Kericho County have mounted a man hunt for staff of the tea estates where the driver works.
"Since the driver moves around distributing letters within the estate a number of his colleagues who came in contact with him will be taken in for quarantine and tested," he added.
Sitonik at the same time said the county was ready for any outcome from the incident saying the county has put in place all the required measures to tackle Covid
He said at the moment the county has 95 isolation beds distributed across the county with another 224 beds being prepared at Koiwa Health Centre to deal with Covid cases in case of a surge.
SEE ALSO: Please give us any job, teachers plead
Sitonik also revealed that the county has 15 ICU beds and two mobile ventilators which will come in handy to tackle the virus.
So far, Bomet had earlier recorded one positive case of the virus.
Comments
comments
Gikuyu Supreme Council of Elders say no to abortion bill: The Standard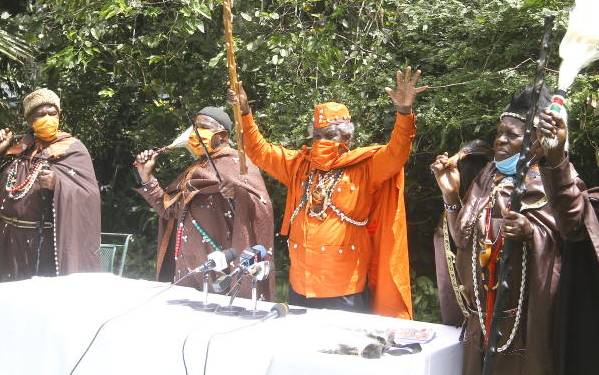 Gikuyu Elders from Kimani Wa Kabui (left), Boro wa Ngera, Warorua wa Kimani and Njathi wa Mbatia say a traditional prayer before they addressed the media to affirm their unwavering support for President Uhuru Kenyatta and opposed the family abortion bill before Senate at the Bowling Green. [ Jenipher Wachie, Standard]
The Gikuyu Council of Elders has opposed a bill that seeks to ease access to abortion, urging the legislators from the community and others of goodwill to champion the shooting down of the proposed law currently before the Senate.
The Supreme Council of the Gikuyu Cultural Association, referred as Athamaki said the Bill was not only against the religious teachings but was also in contravention of the cultural teachings that rebuke abortion.
The elders said Kenya's legislators must guard the society against introduction of alien practices, especially those that go against both the religious and cultural beliefs, as they said was the case with the Reproductive Healthcare Bill, sponsored by nominated Senator Agnes Zani.
"The Gikuyu traditions never allowed such practices like abortion, never. This to the Gikuyu community is an outcast as it is killing, and we do not advocate for killing. Religious teachings across the board also are against this, so we are asking, especially legislators from our community, and those supporting our position, to reject this Bill and ensure it does not pass," said elder Waruru wa Kimani.
SEE ALSO: Clarification: Murathe did not warn Jubilee MPs over skipping Jubilee PG
The Athamaki said allowing the Bill to pass will facilitate easy access to abortion, which has remained a contentious issue, and which was also rejected through the enacting of Constitution 2010.
"We do not want to have a society where we allow immoral practices to thrive, just because it would be easy to procure an abortion in the event of an unwanted pregnancy. The Gikuyu customs have never allowed this, we will not allow it now."
The Bill has come under heavy criticism, especially part five of the proposed law entitled Termination of Pregnancy, which states "A pregnancy may be terminated by a trained health professional wherein the person's opinion there is need for emergency treatment, the pregnancy would endanger the life or health of the mother or there is a substantial risk that the foetus would suffer from a severe physical or mental abnormality that is incompatible with the life outside the womb".
Religious organisations have also voiced their opposition to the proposed law, led by Kenya Conference of Catholic Bishops (KCCB) and the Supreme Council of Muslims leaders (Supkem). 
Catholic bishops have equally rallied their MPs to reject the Bill saying it goes against the doctrines of the church The Chairman of the Kenya Conference of Catholic Bishops, Philip Anyolo, has written to all Catholic MPs urging them to shoot down the proposed law.
SEE ALSO: MPs plot law to save staff from governors
The Gikuyu elders also said they would be meeting with the Health Cabinet Secretary Mutahi Kagwe to be furnished with regulations that they would require to undertake while taking young boys through circumcision during the current Corona pandemic.
"Normally, whenever we have a pandemic in the country we have always discouraged offering the rites of passage, but on consultations we have agreed that we be granted regulations that we may require to have the circumcision for our boys. We have secured an appointment with Kagwe and we hope we will be given the right regulations for this important cultural exercise," said Muthamaki Kariuki wa Kabui.
Comments
comments
Man, 20, arrested for cohabiting with 16-year old minor: The Standard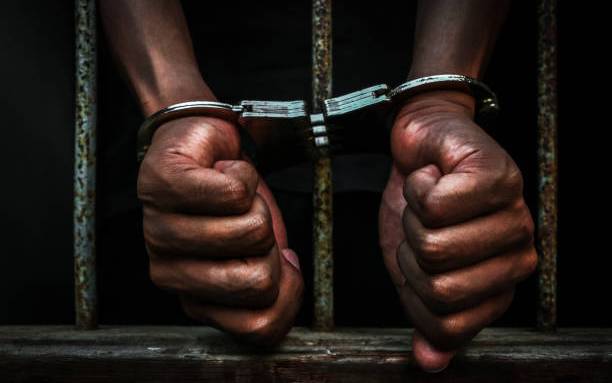 A 20-year-old man is being held at Kopolo Police Post in Bondo Sub-County after he was arrested for cohabiting with a 16-year-old girl at Gul-Koyando Village in East Migwena Sub-Location.
According to the area village elder George Otieno, the suspect who has been identified as Abraham Oluoch was arrested after he was found staying with the minor as his wife.
He stated that they got the information yesterday evening and went to execute the arrest after the suspect is alleged to have senselessly beaten the minor who is a class seven pupil at Rapogi Primary School in West Yimbo Location
He told The Standard that he arrested both the suspect and the minor and handed them over to the area Assistant chief Alfred Otieno Oyola who took them to Kopolo Police post.
"These cases are on the rise in this area and we will ensure that the perpetrators are arrested and prosecuted," he said.
The area Assistant chief confirmed the arrest of the suspect and the minor.
"Police have already investigations to establish the exact age of the girl before they can be processed for prosecution," said Oyola.
Comments
comments