EDITORIAL: Hardship allowances in civil service need review
EDITORIAL: Hardship allowances in civil service need review
Friday, July 10, 2020 3:07

By EDITORIAL
The government should take steps to review hardship allowances paid to civil servants since the country has made progress in some of the areas considered harsh to work in.
A decade into the new Constitution, devolution has brought development to areas that were marginalised, making them more comfortable for government employees and many other people, including residents.
The World Bank wants Kenya to scrap hardship allowance to save Sh3 billion as part of cost-cutting measures to return the country on track after increased spending during the coronavirus pandemic.
According to the Bretton Woods institution, State officers enjoying the hefty allowances work in areas categorised as hardship decades ago, but have since developed and no longer qualify for the special tag.
With this reality, it is fair to review allowances paid to government employees in counties considered less developed.
Parts of Garissa, Isiolo, Kilifi, Kwale, Lamu, Mandera, Marsabit, Narok, Samburu, Taita Taveta, Tana River, Turkana, Wajir and West Pokot counties are classified as hardship areas.
The hardship allowance was introduced as an incentive to teachers and other public officers working in remote areas to compensate for lack of amenities, infrastructure and a challenging environment.
Major infrastructure projects by counties and the national government have opened up rural and remote areas to businesses and investments.
Consequently, civil servants posted to these counties have access to almost the same services as their counterparts in urban areas.
A review of the hardship pay would help the government ascertain places that are still lagging behind, but most importantly free up money for other pressing issues.
However, this exercise should be done with caution. While the calls to cut hardship allowances are justified, some areas might not have most amenities necessary for work.
Comments
comments
Kenyan shilling weakens : The Standard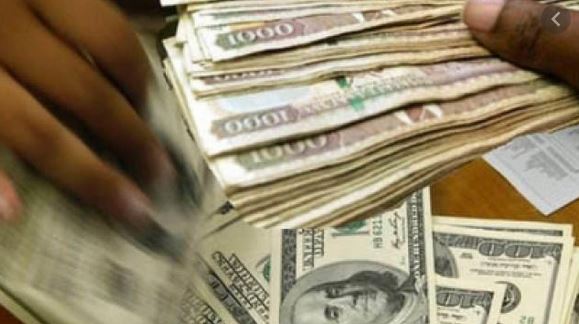 NAIROBI, KENYA: The Kenyan shilling lost ground on Tuesday due to dollar demand from players in the energy sector and importers of merchandise, traders said.
Commercial banks quoted the shilling at 107.15/35 per dollar, compared with 107.05/25 at Monday's close.
The shilling weakened slightly on Monday due to an uptick in dollar demand from merchandise importers after government begun a phased easing of coronavirus-induced movement restrictions last week, traders said.
Commercial banks on Monday quoted the shilling at 107.10/30 per dollar, compared with 107.00/20 at Friday's close.
SEE ALSO: Corona now opens doors for Treasury to get cheap loans
Meanwhile, the Kenyan central bank's Monetary Policy Committee will hold its next rate-setting meeting on July 29, the bank said on Tuesday.
At its last meeting in June, the bank left its benchmark lending rate unchanged for the second time in two months at 7.0 per cent.
Comments
comments
Unlocking New Opportunities, Why You Should Pay Attention to Cryptocurrencies
Due to growing interest in Cryptocurrencies in Kenya and East Africa today, Centonomy Ltd, a financial literacy institution based in Kenya and Cryptobaraza, Africa's number 1 cryptocurrency learning and investing network, announced season 3 of Making Sense of Bitcoin and Cryptocurrencies Program, set to kick off on July 31st, 2020.
The program will be preceded by a 2-day Virtual Webinar series on 16th and 17th July 5.30pm – 7.30pm dubbed:
Unlocking New Opportunities and Why you should pay attention to Cryptocurrencies 
Day 1: July 16th
On this day Centonomy and Cryptobaraza are partnering with 4 leading community organizations from East Africa that are helping learners explore new opportunities while maneuvering challenges. 
This day will feature a distinguished panel of East Africa's Blockchain Associations
Roselyn Gicira, Chairperson, Blockchain Associations of Kenya
Kwame Rugunda, Chairperson, Blockchain Association of Uganda
Norbert Haguma, Chairperson Blockchain Association of Rwanda
Sandra Chogo,Co-founder Blocktech Tanzania and Rwanda
Both days will be moderated by Michael Kimani, Creator of Cryptobaraza and the founder of Blockchain Association of Kenya.
Day 2: July 17th
On this day attendees will get a taste of Making Sense of Bitcoin and Other Cryptocurrencies, a hands-on program from highly rated program instructors for free.
All attendees of the 2-day event will additionally get a How to avoid a scam guide prepared by the associations.
About Centonomy
Centonomy Ltd is a financial literacy institution that seeks to shift mindsets so that purposeful people can create wealth and live abundantly. Centonomy has trained over 15,000 people to date through various programs and reached millions via their online platforms. Through coaching, the institution assists individuals in achieving their own definition of financial freedom, career advancement, and business success. Individuals learn to define their values and be motivated to proactively structure their lives. It has since offered mentorship to youth through the Centonomy Teens and Campus Edition
programs.
About Cryptobaraza
Cryptobaraza brings together individuals and groups of people interested in learning and investing in Cryptocurrencies. It is designed, built and backed by Tollbridge International Limited.
Comments
comments
Homegrown multinationals gain firm foothold in East Africa
The 150 million people strong EAC Common Market has opened a window for cross-border expansion, nurturing homegrown multinationals that now straddle the region.
Kenyan companies have been the most adventurous, with their cross-border advances returning a mixed bag of fortunes.
Some firms have recorded huge successes while others have rued the decision to venture outside their home markets. Fast-growing sectors such as financial services, manufacturing, retail, transport and ICT have provided launch pads for those itching to venture outside their comfort zones.
"The spirit of the Common Market Protocol encouraged Kenyan companies to venture into the region but most realised the situation on the ground was quite different. Despite the challenges, Kenyan companies have benefitted specifically when it comes to free movement of persons, labour and capital," said Meshack Kipturgo, managing director of logistics company, Siginon Group.
EAC countries have to a large extent domesticated the Common Market Protocol making it easier for private companies to establish cross-border operations, but some have gone against the agreement on areas like free movement of people and land use that remains restricted.
Some of the notable Kenyan companies with regional operations include KCB, Equity, DTB and NCBA banks, East Africa Breweries Ltd, Bidco Oil Refineries, Brookside Dairy, Siginon Group, Nation Media Group and Britam.
Stiff competition
For most of these companies, the search for revenue growth opportunities and stiff competition in the domestic market both from local companies and global conglomerates coming into the region forced them to seek new opportunities regionally.
Efforts to harmonise taxes, creation of one-stop border points, common investments in infrastructure projects and other initiatives have turned the EAC into a fertile expansion territory.
Some companies, particularly banks, have cross-listed their shares in neighbouring bourses including Dar es Salaam Stock Exchange, Uganda Securities Exchange and Rwanda Stock Exchange to create a sense of local ownership, improve visibility and enlarge their investor base.
However, low or no trading due to shallow depth of the stock markets, high stockbrokerage fees, clearing and settlement costs, and other charges have discouraged other companies to consider cross-listing.
Some of those that have crossed boundaries have struggled to sustain operations of the new subsidiaries, majority of which have taken years to break even and start contributing to the overall bottom line.
This reality is well depicted by Kenyan banks with regional operations. According to data by the Central Bank of Kenya, regional subsidiaries of Kenyan banks recorded $106.5 million rise in profit before tax in 2018 compared with $80.6 million in 2017, a 31.5 percent increase.
Financing pitfalls
Rwanda presented the best-earning capacity for Kenyan banks despite having fewer subsidiaries, while Uganda topped the list of loss-making units.
For companies like ARM Cement, the pitfalls of regional expansion have been catastrophic. This because the company's demise is directly linked to a botched attempt to conquer the regional cement market using an expansion strategy crafted on borrowing short-term commercial loans to finance long-term projects.
Comments
comments