Dubious expenses haunt Sports ministry
The Sports ministry is on the spot over questionable expenditures, including Sh2.5 million for two National Assembly members to watch the 2018 Fifa World Cup in Russia, according to Auditor-General Edward Ouko's latest report.
The report for the year ending June 30, 2018, tabled in the House by leader of majority leader Aden Duale, indicts the ministry over Sh1.6 billion in unsupported expenditures on five stadia and 10 training pitches across the country.
Mr Ouko also questions the Sh329.8 million recorded by the ministry as pending bills, saying its validity could not be ascertained. He also spotlights the unbudgeted disbursement and excess vote to the National Sports Fund.
Mr Rashid Echesa was the Sports Cabinet Secretary at the time. President Uhuru Kenyatta fired him and replaced him with Amina Mohamed, who was in the Education docket.
The facilities in question are Moi Sports Centre Kasarani and Nyayo in Nairobi; Kinoru in Meru, Kipchoge Keino in Eldoret, and Jomo Kenyatta Stadium in Machakos.
The stadia and 10 training pitches were to take four months in readiness for the CHAN 2018 Championships.
According to the AG, the ministry awarded Sh1.6 billion to M/s Auditel Kenya limited, a Spanish company for design, supply and testing, commissioning and supervision of security, access control, communication, as well as audiovisual and pitch lighting systems.
However, the event venue was changed to Morocco due to slow progress in the work.
Mr Ouko notes that Sh300.5 million of the contract sum was advanced to the company in October 2017 as a security guarantee by a bank in Madrid, Spain.
"It was noted that the security guarantee was valid up to February 2018 and had therefore expired by the time of the audit carried out in November 2018. No evidence was presented to confirm its re-validation," Mr Ouko says, noting that it is not clear when and if the project will be completed.
Mr Ouko did not reveal the names of the MPs who were sponsored by the taxpayer to watch the world cup in July 2018.
He, however, wants the ministry to recover the Sh2.5 million irregularly expended on the legislators despite the requests for payment having been made by the Clerk of the National Assembly.
Mr Ouko notes that because MPs serve under the Parliamentary Service Commission (PSC), all their expenses should have emanated from the commission.
In addition, the ministry cannot account for the Sh404.4 million transfers from the National Treasury to the National Sports Fund, which is under its watch. 
The theft of 130 parking lights valued at Sh3.6 million, that had been installed at Kasarani stadium during the IAAF World under 18 championship in 2017, has also been reported by Mr Ouko.
Although the security firm at the stadium acknowledged the theft and requested to resolve the issue, no replacement has been made to date, according to the report.
On the pending bills that have accrued over three years, the auditor says the ministry has not clarified why they did not form the first charge in the subsequent year as required by the Public Finance Management Act.
Mr Ouko also questions the supply and delivery of petroleum products worth Sh11.2 million in bulk.
According to the contract signed with Ramji Haribhai Devani Limited, a discount of Sh4.25 on the Energy Regulatory Commission (ERC) unit prices was to be offered for every liter of diesel or petrol supplied.
But a review of the fuel analysis indicates that the Local Organising Committee did not enjoy this discount.
It was also not clear why the fuel was procured in bulk yet the buses, minibuses, vans, saloon cars and luxury cars had been hired.
Comments
comments
China's mask boom takes fabric away from nappy makers
China's ramp-up of mask production to counter the coronavirus outbreak has claimed unlikely victims — nappies, wet wipes and sanitary towels that are made with the same raw materials.
Manufacturers say textiles such as nonwoven fabric have been in short supply from being diverted to the more lucrative mask business, leaving producers of hygiene products high and dry.
Some firms have been forced to halve production or hike prices, with the industry expressing concern over the future of supply lines.
As the coronavirus pushed China into lockdown after surfacing in the central city of Wuhan in December, leaders embarked on a massive effort to produce enough masks for overwhelmed medical staff and the country's 1.4 billion people.
But with everyone from carmakers to garment factories switching to mask production to meet demand, the cost of raw materials spiked, with no quick end in sight as the pandemic continues to wreak havoc worldwide.
"It's not that we lack the capacity for production, but the costs are extremely high," said Huang Tenglong, deputy general manager of diaper maker Fujian Time and Tianhe Industrial Co.
"In January, the raw material for our diapers cost around 13,000 yuan ($1,820 per tonne) but at its peak, it went up to 140,000 or 150,000 yuan," he told AFP, referring to a period late last month as global demand for masks surged.
Lin Yanting, deputy general manager of another nappy-maker DaddyBaby, said the cost of non-woven fabric remains around 50,000-60,000 yuan per tonne.
"A diaper uses more material than a mask but… I will only turn a profit if I use (the fabric) for a mask," he said.
"In this environment, a lot of smaller producers cannot sustain… This affects people making sanitary pads, diapers, facial masks and other nonwoven fabric-based products."
Huang's firm, which employs around 400 staff, has halved its nappy production, reduced the range of products it makes and increased the sale price by up to 20 percent.
Some clients continue making purchases with fewer orders but more have paused completely, he said.
"I definitely hope that the pandemic will be over soon. Although we can produce protective gear as well, (the situation) is actually damaging to the overall economic system," he said.
"At the end of it, we may have lost our main business," he added, referring to hygiene products.
Shen Shengyuan, deputy general manager of nappy-maker New Yifa Group, said although his company has tried sourcing raw materials from abroad, air freight is a problem and a shipping time of over two weeks would be too long.
He said New Yifa had been taking fewer new orders and was struggling to fulfil existing ones because of short supplies.
Lin added that DaddyBaby is producing nappies at a loss now with the high costs, making up the shortfall with profits from its new mask production lines set up during the outbreak — an attempt to maintain stability in the market.
A manager surnamed Yang at Jiaxuan Household Items said it was "impossible" to obtain nonwoven fabric for other uses such as in household products, adding that her company had put production of other items on hold to make masks.
Shen said he was "worried" about an impact on supplies outside China.
"We simply haven't been able to produce the goods," he said, adding that half the company's non-mask production used to be exported.
"Customers have been negotiating with us, saying they need us to step up production."
But he estimates suppliers make 10 times more profit by putting raw materials to use in masks than nappies.
China Youth Daily reported that as of April 4, some 69,000 companies in China were involved in the mask business, with 19,000 of these coming into the picture after January 25 — days after Wuhan went into lockdown and the country saw growing restrictions to curb the virus spread.
The report added that China's daily mask output has reached 450 million, compared with more than five billion for all of 2019.
Suppliers have been hard-pressed to meet demand.
"They have sufficient reason as well, saying local governments have requested for them to shift production to key anti-epidemic material," Shen said.
He told AFP: "It is not a problem with our production capacity, but an issue with suppliers and China's entire industrial chain."
Comments
comments
Kenya: 72 More Test Positive to COVID-19 in Kenya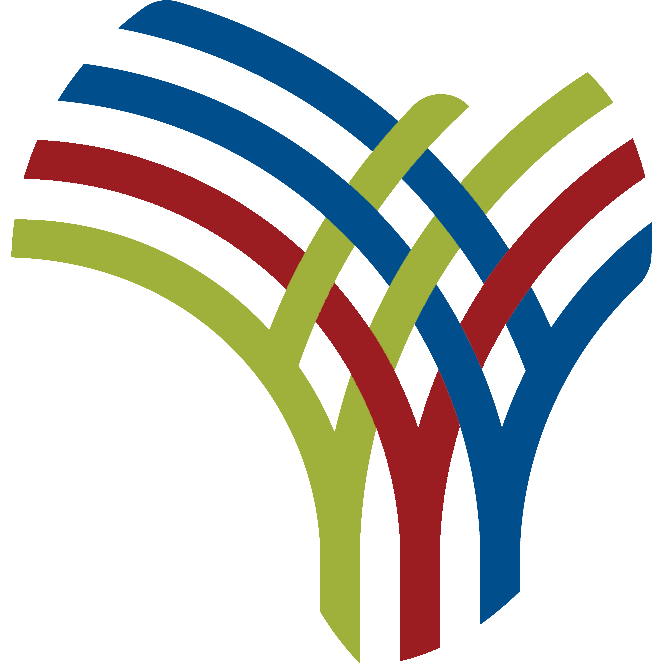 Kenya's Covid-19 confirmed cases on Monday jumped to 1,286 after 72 individuals tested positive for virus in the last 24 hours.
Speaking at Afya House on Monday, Health CAS Dr Mercy Mwangangi said of these new cases, 70 are Kenyans while the other two are from Somalia and Uganda.
NAIROBI CASES
Forty four of these cases are male while 28 are female aged between 12 and 78 years.
Dr Mwangangi said the results are from 2,711 samples taken during that period bringing the total samples tested in the country to 61,971.
Nairobi county accounted for 52 cases, Mombasa recorded 11, Kiambu seven while Isiolo and Turkana one each, with the latter becoming the latest county to record a case.
In Nairobi, Langata recorded the highest number with 21 cases, Dagoretti North 15, Kamukunji and Kibra four each, Kasarani three while Embakasi East had two cases. A cases each was recorded in Dagoretti South, Makadara and Mathare.
RECOVERIES
At the same time, nine more patients have recovered from the disease raising the total number of recoveries to 402.
Meanwhile, one patient died of the disease with total fatalities now standing at 52.
"Unfortunately, one more person has died and this means we have now lost 52 patients," said the CAS.
Dr Mwangangi at the same time called on Kenyans to maintain a healthy diet at this time to help in the fight against Covid-19.
Globally, since the first case of Covid-19 was reported in China in December 2019, the cases have soared to 5,524,797 which included 2,315,832 recoveries and 347,097 deaths.
Comments
comments
Ex-Sofapaka goalkeeper reveals how he was offered Sh2 million to fix KPL match – Nairobi News
Former Sofapaka goalkeeper Ismail Wetanga has sensationally claimed that he was once offered Sh2 million to throw away a Kenyan Premier League game.
The Ugandan keeper joined Batoto Ba Mungu in June 2019 from Ethiopia's Coffee but only lasted six months at the Kenyan club.
SH 2 MILLION OFFER
He left via mutual consent under controversial circumstances in what was seen as a surprise move considering his quality.
"I have big dreams as a goalkeeper and $20,000 (Sh2 million) cannot cancel these dreams. I had to move on," he told the government owned New Vision newspaper in an interview.
The shot stopper also claims the cash was offered to him by betting firms which he stopped short of naming.
Wetanga has been without a club since but reports suggest he is on the verge of joining Mamelodi Sundowns in South Africa's top league.
MATCH FIXING
Wetanga's claims come amid confirmed reports of match fixing in the Kenyan Premier League.
In February, football's world governing body Fifa handed lengthy bans to four players who were found guilty of match fixing.
Kenya players Moses Chikati, Festus Okiring and Festo Omukoto were banned for four years while Ugandan national George Mandela was banned for life.
These players were playing for Kakamega Homeboyz when they committed these crimes.
Comments
comments