Dire effects of clash with Mulu Mutisya
[ad_1]

Cover of the book Seasons of Hope is published by David Musila Foundation, and will be launched on March 28, 2019 at the National Museums of Kenya auditorium starting 5pm.
President Daniel Moi was once a very good friend of mine; but now here I was, looking back over my shoulder, pondering at the turn of events.
It made me take stock of my fortunes as a Government Administrator; and I gave in to nostalgia, relishing the early days of the 1980s, especially after the 1982 coup when the President would regularly invite me to his home in Kabarak.
Other good times were when he would call me just to chat, and inform me that he would drop by my house in Nyeri for tea on his way to Nairobi; and as sure as the sun rises in the east and sets in the west, the presidential convoy would sweep into my compound.
My wife, Beatrice, would ensure that the tea and meals were served to the satisfaction of my special guest. I was most honoured by these appearances.
After the relationship between President Moi and I took a dramatic nosedive, I was left wounded and confused. I did not understand what had gone wrong.
I had done everything according to the rule book, discharging my professional duties and conducting myself diligently and with dignity.
Perhaps, I should have heaped the blame squarely at the feet of the politicians who considered themselves to be "more Nyayo than the President himself", as they jostled for his attention, especially after the elections of 1983.
When their spirited efforts to remove me from Nyeri failed, my detractors took the battle to Ukambani. Mulu Mutisya was the most respected Kamba leader at the time.
He actually believed he was the undisputed King of the Akamba. No one challenged the old man.
His claim to fame was his closeness to Kenya's first President, Jomo Kenyatta. Now he was a bosom friend of President Moi.
What Mutisya lacked academically, he more than made up for with his many special talents; he was witty, distinguished and comical in a traditional African sense.
He was also blessed with a very dependable skill for mobilising grassroots support.
Much has been said about the political feats Mulu Mutisya accomplished for President Kenyatta in Ukambani; and he did even better under the regime of President Moi.
Mulu Mutisya played political godfather to a galaxy of politicians and senior Government officials from Ukambani.
I was the exception. Furthermore, Mulu Mutisya had unlimited access to the President. The President did not hide his fondness for Mulu.
In return, Mulu travelled widely implementing political deals for the President.
When the Presidential Commission on Soil Conservation and Afforestation was established, Mulu Mutisya was appointed Chairman.
Moi's flagship project was soil conservation and afforestation during the earlier days of his presidency; and through his work in the Commission, Mulu gained much influence and visited many parts of the country.
Those who fell out of favour with Mulu Mutisya, especially those from Ukambani, soon found themselves in serious trouble with State House.
My rise in the civil service had nothing to do with Mulu Mutisya. In fact, I did not even know the man well.
I only knew him through what I heard from other people and the things I read in the press about his political exploits; but somehow, late in 1983, I got into his wrong books.
By this time, I was heavily involved in development projects in my rural home, Mwingi, one of which was Mwingi Mission Hospital.
It had been abandoned by missionaries and I wanted it taken over by the government. The benefits in such a takeover were obvious; there would be more medical supplies and better services.
I had requested the President to assist in this effort, and he agreed to endorse the undertaking with his presence.
We went ahead and made the preparations. All the while, I was clear that I was involved in these arrangements in my capacity as a son of Mwingi, and not as a PC.
As was sometimes customary of President Moi, he insisted that we travel to Mwingi unannounced and State House officials did not inform the PC for Eastern Province, John Etemesi, of the visit.
However, the PC was told but only a few hours before we left Nairobi for Mwingi.
It turned out that the PC was in Marsabit when he was informed and could not reach Mwingi on time.
We headed straight to the hospital, where the President made an extensive inspection tour of the facility and immediately announced that the Government would henceforth take over the hospital.
That is how the facility changed identity and became known as Mwingi District Hospital.
Our people have a saying that big events have a way of making people turn their heads the other way, especially politicians. That is exactly what happened when the President visited Mwingi.
Local politicians would not acknowledge my involvement in initiating the process to get the President to honour the people of Mwingi with the upgrade of the hospital.
To put it mildly, they were furious with me! They fussed at me saying that I did not involve them; and that I was scheming against them.
One day, after the Mwingi Hospital incident, Kitili called to invite me to his Nairobi home in Gigiri.
He said that he wanted to discuss the problems that I was facing. When we met, he briefed me about a plot that had been hatched to remove me from Central Province and possibly from the Civil Service.
The politicians behind the plot were from Ukambani, led by Mulu Mutisya. He suggested that he could mediate between Mulu Mutisya and I.
Thanking Kitili, I also expressed my reservations about meeting Mulu Mutisya to discuss any reconciliation.
I did not understand the source of our disagreement, if at all it existed, because I had never even met him.
Nevertheless, Kitili insisted that a meeting would be in my best interest, and so we set a date.
On the appointed day, I travelled from Nyeri and decided to leave my official government car and the driver at Kitili's home. Kitili would drive me in his private car.
It was around 8pm. I did not know our rendezvous until we arrived at a posh house in Garden Estate off Thika Road.
I noticed there was a police officer at the gate, a fact that made me think that the home must belong to a Cabinet Minister.
To my utter surprise, the man who received us was the Attorney General, Mathew Guy Muli, one of the most outstanding sons of Ukambani.
Mulu Mutisya was waiting for us in the lounge. After exchanging a few pleasantries, Kitili Mwendwa took charge of the meeting and introduced the subject.
He then pleaded with Mulu Mutisya not to destroy my career, explaining that I was a young and promising community leader.
I could not ignore the sense of irony as we huddled together talking. Guy Muli and Kitili Mwendwa both distinguished learned men, and myself, a senior Government Administrator, on one side, and Mulu Mutisya with none of these credentials, and yet not even a combination of our excellent academic credentials and high offices put together could compare with the influence of the indomitable Mulu Mutisya.
During the discussions, the old man levelled many accusations against me, most of which had been made by the politicians who wanted me out of Central Province.
I heard from Mulu that I did not respect MPs from Ukambani; that I was fighting the President's supporters in Central Province; that I had grabbed public land in Kitui town; and that I was a supporter of VP Mwai Kibaki.
Last, and most serious of my failings, was that I had refused to accord Mulu Mutisya the respect that befitted his status as the leader of the Akamba.
He told me to my face that I did not acknowledge him properly when he visited Central Province. I was given a chance to defend myself.
I cleared my throat and expressed my surprise at such serious allegations from a person I had never met before that evening.
I explained that the development projects I had initiated in Mwingi, my rural home, were not meant to undermine any politician, rather they were for the common good of the residents.
As for Mulu Mutisya's visits to Central Province, I didn't know anything about them beforehand; and so I informed the meeting that all he needed to do was to share his itinerary with me the next time he visited Central Province and I would make myself available for him. Next, I explained how I acquired the plot in Kitui.
The final issue regarding claims that I was fighting the President's men in Central Province, I refused to discuss.
This issue really vexed me and I let my audience know that I considered such issues to be outside their jurisdiction.
After a lengthy discussion about my alleged misdeeds, the Attorney General turned to me and prodded me to apologise to Mulu Mutisya.
He used diplomatic language, delicately referring to my alleged misdeeds as misunderstandings.
I knew he was telling me to make peace with the King of Ukambani, for my own good.
The wily old man was determined to rope me into his fiefdom so that I could become one of his subjects. I refused to apologise and the meeting ended abruptly.
Kitili Mwendwa drove me to his house, where I told my driver to take me straight back to Nyeri.
I was terribly disturbed by this turn of events and I needed no further hints to know that from that day on all guns would be trained on me!
I went to see President Moi at his Kabarak home immediately after presiding over the Jamhuri Day celebrations of December 1984.
I wanted his permission to take my annual leave. Thanks to the general election of 1983, I had not had the opportunity to take my leave days that year.
With 1984 coming to an end, I felt fatigued both in body and mind. The endless fights I had endured added to my exhaustion.
On arrival at Kabarak, I found the President preparing to leave for a harambee in Kerio Valley in the company of his long-time friend, Nicholas Biwott, who was also a senior Cabinet Minister.
The President suggested that I join them for the funds drive, and I jumped at the opportunity. We all had a wonderful time in Kerio Valley.
On returning to Kabarak that evening, I decided to introduce the subject of my annual leave.
The President agreed to my request, saying that I could proceed immediately and return during the first week of January 1985.
I handed over the office to my deputy Mr Tom Ogechi and made plans for a well-deserved break.
I had planned to take my family down to the coast, but on the very day that I was to leave for Mombasa I received a call from Hezekiah Oyugi.
He had some important news — Mulu Mutisya had been to see President Moi at his home the previous day where he informed him that I was disrespectful to both Kamba and Central Province leaders.
Mutisya, Oyugi said, had requested that the President sack and replace me with a more agreeable person from Ukambani.
ON THE CHOPPING BOARD
Mulu Mutisya was in the company of men from Ukambani and they all echoed his sentiments.
According to Oyugi, the President had differed with them, telling them I was a good administrator, but they all chorused their demands and told the President that I was too big-headed.
On parting, the President promised the group that he would seriously consider their request before acting on my case.
Hezekiah Oyugi was alarmed at what he had heard the Kamba men tell the President. He told me that the situation was extremely serious.
He suggested that the best thing was for me to travel to Kabarak immediately to set the record straight, and plead with the President not to take any action against me.
I thanked Oyugi for the information and reminded him that I had spent the whole year defending myself against false accusations, and that I was tired of living such a life.
The President could use his good judgement and act accordingly.
I also informed Hezekiah that I was proceeding on leave as planned and that nothing would stop me.
Oyugi was disappointed to hear this, but nonetheless wished me a good holiday. I enjoyed a two-week uninterrupted holiday at the Leopard Beach Hotel at the South Coast with my family.
The hotel general manager, Joshua Mwendwa, from my home area, was a great host.
At the end of the vacation, I dispatched my family to Nyeri and went to the Office of the President at Harambee House in Nairobi.
This was a customary procedure since I needed a short brief with PS James Mathenge before proceeding to my work station.
I spent the night at Serena Hotel. As I was preparing to start my day early in the morning, one of the hotel staff slid a copy of the Kenya Times newspaper under my door.
The Kenya Times was owned by Kanu, which in effect meant the publication was a quasi government newspaper.
I was shocked at the large headline on the front page. It read Reshuffled! My photo was on page three and I knew without a doubt that finally the end had come!
I had been posted to Garissa as PC North Eastern Province. It is not that North Eastern Province was unworthy of my service. Far from it!
As the most senior PC at the time though, I thought my transfer was for all the wrong reasons. I was both relieved and disappointed.
FATHER'S ADVICE
Before I took up the post in Garissa, however, I made a decision to travel home to Mwingi to reassure members of my immediate and extended family and also to seek the wise counsel of my father.
My father's concern was that the move to Garissa would serve the purposes of my detractors well because if something unfortunate happened to me, they would blame it on bandits in the remote reaches of the Province!
He advised me to turn down the transfer and instead request for another posting or even a departmental transfer.
No PC had ever turned down a transfer order by the President, and Moi did not take kindly to people who challenged his decisions.
Only those that were bent on looking for trouble went down that path.
I proceeded to write a letter to President Moi, thanking him for his support in the course of my career, and informed him regrettably that I would be declining my post as PC of North Eastern Province.
I gave him my reasons and humbly told him that I would accept any other responsibility he deemed fit.
I wanted to deliver the letter in person, and so I travelled to State House as I had always done.
After waiting there for what seemed like an eternity, we heard the usual commotion of a departing presidential motorcade outside. This meant the President had declined to see us and had left State House.
REBEL
Mulu Mutisya and his friends were overjoyed to hear that I had refused to take up my new posting.
Mulu hastened to see the President and implored him to see what a bad man I was. I was labelled a rebel, and it was evident; they argued that I had a penchant for ignoring important government decisions, including presidential directives.
What further proof did Moi need? In fact, Mulu Mutisya already had a replacement in mind for the President's consideration.
He was Mr Simeon Mung'alla, District Commissioner 2 for Kisumu District, a humble and very likeable man.


[ad_2]
Public officers above 58 years and with pre-existing conditions told to work from home: The Standard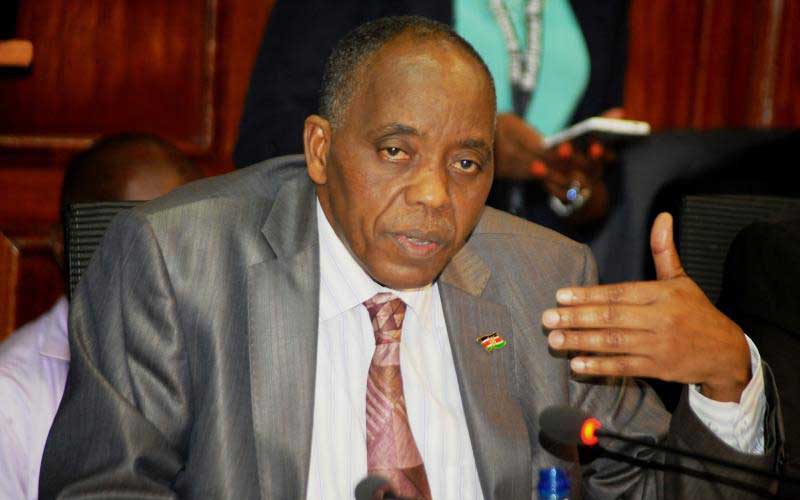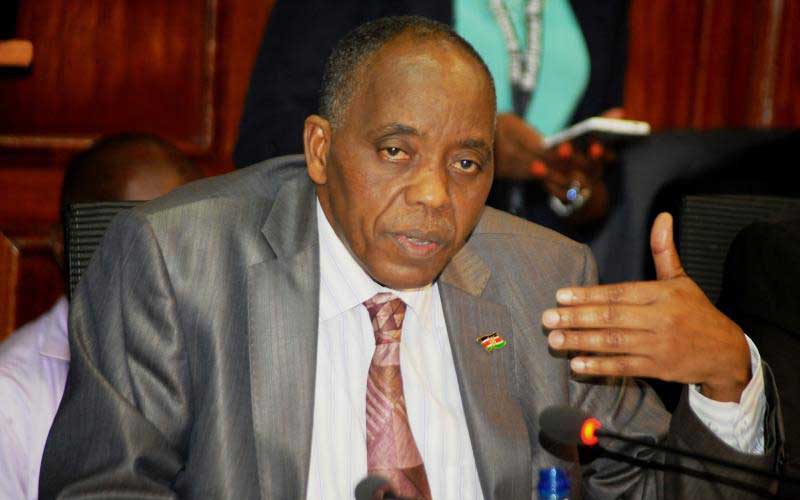 Head of Public Service Joseph Kinyua. [File, Standard]
In a document from Head of Public Service, Joseph Kinyua new measure have been outlined to curb the bulging spread of covid-19. Public officers with underlying health conditions and those who are over 58 years -a group that experts have classified as most vulnerable to the virus will be required to execute their duties from home.
However, the new rule excluded personnel in the security sector and other critical and essential services.
"All State and public officers with pre-existing medical conditions and/or aged 58 years and above serving in CSG5 (job group 'S') and below or their equivalents should forthwith work from home," read the document," read the document.
To ensure that those working from home deliver, the Public Service directs that there be clear assignments and targets tasked for the period designated and a clear reporting line to monitor and review work done.
SEE ALSO: Thinking inside the cardboard box for post-lockdown work stations
Others measures outlined in the document include the provision of personal protective equipment to staff, provision of sanitizers and access to washing facilities fitted with soap and water, temperature checks for all staff and clients entering public offices regular fumigation of office premises and vehicles and minimizing of visitors except by prior appointments.
Officers who contract the virus and come back to work after quarantine or isolation period will be required to follow specific directives such as obtaining clearance from the isolation facility certified by the designated persons indicating that the public officer is free and safe from Covid-19. The officer will also be required to stay away from duty station for a period of seven days after the date of medical certification.
"The period a public officer spends in quarantine or isolation due to Covid-19, shall be treated as sick leave and shall be subject to the Provisions of the Human Resource Policy and procedures Manual for the Public Service(May,2016)," read the document.
The service has also made discrimination and stigmatization an offence and has guaranteed those affected with the virus to receive adequate access to mental health and psychosocial supported offered by the government.
The new directives targeting the Public Services come at a time when Kenyans have increasingly shown lack of strict observance of the issued guidelines even as the number of positive Covid-19 cases skyrocket to 13,771 and leaving 238 dead as of today.
SEE ALSO: Working from home could be blessing in disguise for persons with disabilities
Principal Secretaries/ Accounting Officers will be personally responsible for effective enforcement and compliance of the current guidelines and any future directives issued to mitigate the spread of Covid-19.
Uhuru convenes summit to review rising Covid-19 cases: The Standard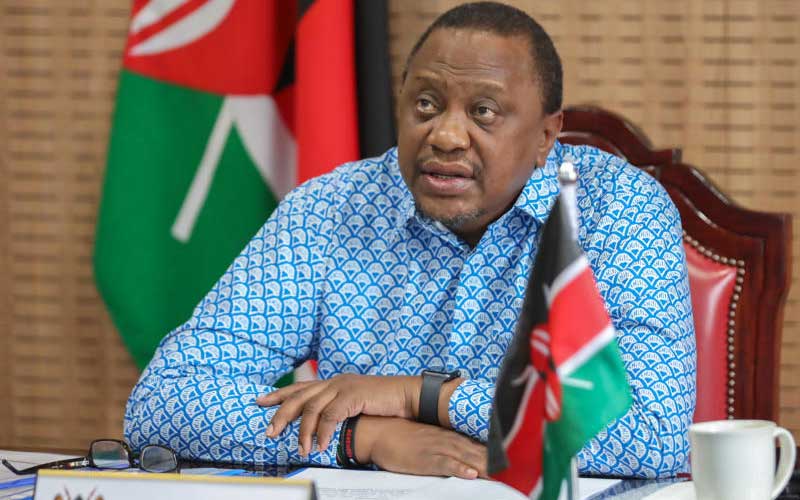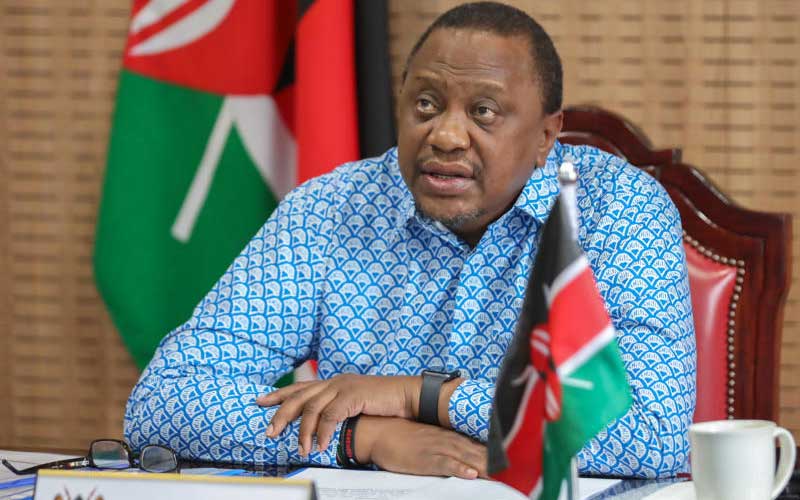 President Uhuru Kenyatta (pictured) will on Friday, July 24, meet governors following the ballooning Covid-19 infections in recent days.
The session will among other things review the efficacy of the containment measures in place and review the impact of the phased easing of the restrictions, State House said in a statement.
This story is being updated.
SEE ALSO: Sakaja resigns from Covid-19 Senate committee, in court tomorrow
Drastic life changes affecting mental health
Kenya has been ranked 6th among African countries with the highest cases of depression, this has triggered anxiety by the World Health Organization (WHO), with 1.9 million people suffering from a form of mental conditions such as depression, substance abuse.
Globally, one in four people is affected by mental or neurological disorders at some point in their lives, this is according to the WHO.
Currently, around 450 million people suffer from such conditions, placing mental disorders among the leading causes of ill-health and disability worldwide.
The pandemic has also been known to cause significant distress, mostly affecting the state of one's mental well-being.
Get breaking news on your Mobile as-it-happens. SMS 'NEWS' to 20153

With the spread of the COVID-19 pandemic attributed to the novel Coronavirus disease, millions have been affected globally with over 14 million infections and half a million deaths as to date. This has brought about uncertainty coupled with difficult situations, including job loss and the risk of contracting the deadly virus.
In Kenya the first Coronavirus case was reported in Nairobi by the Ministry of Health on the 12th March 2020.  It was not until the government put in place precautionary measures including a curfew and lockdown (the latter having being lifted) due to an increase in the number of infections that people began feeling its effect both economically and socially.
A study by Dr. Habil Otanga,  a Lecturer at the University of Nairobi, Department of Psychology says  that such measures can in turn lead to surge in mental related illnesses including depression, feelings of confusion, anger and fear, and even substance abuse. It also brings with it a sense of boredom, loneliness, anger, isolation and frustration. In the post-quarantine/isolation period, loss of employment due to the depressed economy and the stigma around the disease are also likely to lead to mental health problems.
The Kenya National Bureau of Statistics (KNBS) states that at least 300,000 Kenyans have lost their jobs due to the Coronavirus pandemic between the period of January and March this year.
KNBC noted that the number of employed Kenyans plunged to 17.8 million as of March from 18.1 million people as compared to last year in December. The Report states that the unemployment rate in Kenya stands at 13.7 per cent as of March this year while it stood 12.4 per cent in December 2019.
Mama T (not her real name) is among millions of Kenyans who have been affected by containment measures put in place to curb the spread of the virus, either by losing their source of income or having to work under tough guidelines put in place by the MOH.
As young mother and an event organizer, she has found it hard to explain to her children why they cannot go to school or socialize freely with their peers as before.
"Sometimes it gets difficult as they do not understand what is happening due to their age, this at times becomes hard on me as they often think I am punishing them,"
Her contract was put on hold as no event or public gatherings can take place due to the pandemic. This has brought other challenges along with it, as she has to find means of fending for her family expenditures that including rent and food.
"I often wake up in the middle of the night with worries about my next move as the pandemic does not exhibit any signs of easing up," she says. She adds that she has been forced to sort for manual jobs to keep her family afloat.
Ms. Mary Wahome, a Counseling Psychologist and Programs Director at 'The Reason to Hope,' in Karen, Nairobi says that such kind of drastic life changes have an adverse effect on one's mental status including their family members and if not addressed early can lead to depression among other issues.
"We have had cases of people indulging in substance abuse to deal with the uncertainty and stress brought about by the pandemic, this in turn leads to dependence and also domestic abuse,"
Sam Njoroge , a waiter at a local hotel in Kiambu, has found himself indulging in substance abuse due to challenges he is facing after the hotel he was working in was closed down as it has not yet met the standards required by the MOH to open.
"My day starts at 6am where I go to a local pub, here I can get a drink for as little as Sh30, It makes me suppress the frustration I feel." he says.
Sam is among the many who have found themselves in the same predicament and resulted to substance abuse finding ways to beat strict measures put in place by the government on the sale of alcohol so as to cope.
Mary says, situations like Sam's are dangerous and if not addressed early can lead to serious complications, including addiction and dependency, violent behavior and also early death due to health complications.
She has, however, lauded the government for encouraging mental wellness and also launching the Psychological First Aid (PFA) guide in the wake of the virus putting emphasis on the three action principal of look, listen and link. "When we follow this it will be easy to identify an individual in distress and also offer assistance".
Mary has urged anyone feeling the weight of the virus taking a toll on them not to hesitate but look for someone to talk to.
"You should not only seek help from a specialist but also talk to a friend, let them know what you are undergoing and how you feel, this will help ease their emotional stress and also find ways of dealing with the situation they are facing," She added
Mary continued to stress on the need to perform frequent body exercises as a form of stress relief, reading and also taking advantage of this unfortunate COVID-19 period to engage in hobbies and talent development.
"Let people take this as an opportunity to kip fit, get in touch with one's inner self and  also engage in   reading that would  help expand their knowledge.