Depression and cancer treatment – Business Daily
Depression and cancer treatment
Sunday, June 9, 2019 9:45

By DR MUKUHI NG'ANG'A
Qn: I am a breast cancer survivor currently on hormone therapy drugs (Tamoxifen). I started taking them in September last year and after three months; I started feeling really low especially in the morning and evening. I have tried to commit suicide a number of times. I was never suicidal before the cancer treatment. I spoke to my oncologist and he said that depressive mood is one of the side effects of the drugs. I have seen a counsellor who advised me to be active, but it is not helping. I am to take these drugs for five years. I am at my wits' end. Please help!
First, I would like to thank you for reaching out for help. It is a brave thing to do and asking for help is the first step on the road to healing.
Is the depression solely due to your treatment?
Although Tamoxifen can cause mood swings, depression in your case is likely multifactorial. There is likely more contributing to your depression than the drugs. Depression is like an onion — it has many layers and each must be dealt with in order to manage it.
Tamoxifen is used in the treatment of hormone (oestrogen) sensitive breast cancer. It is not necessary for all cancers. It is given to women who have not undergone menopause. Women who are post-menopausal can use a different treatment.
Usually, Tamoxifen is used for five to 10 years. It helps prevent the recurrence of breast cancer. It also helps slow the spread of advanced cancer.
Non-cancer benefits include lowering cholesterol and helping reduce bone thinning as one ages.
On the flip side, Tamoxifen has some side effects. These include hot flashes, mood swings, vaginal dryness, low libido, hair thinning and changes in menstrual patterns. The most dangerous possible side effect of this drug is development of clots in the veins and increased risk of cancer of the womb/uterus.
If you are past menopause, talk to your doctor about changing your medication to a group of drugs known as aromatase inhibitors. If you must be on Tamoxifen and have severe depression, you will need to take antidepressants to stabilise your mood. A mental health specialist can prescribe these.
Some women opt to have surgery to remove the ovaries to stop hormone/oestrogen production in the body and reduce the chances of recurrence of breast cancer.
Once the ovaries are removed, you no longer need Tamoxifen. However, this is not a solution for the depression. Removal of ovaries leads to menopause and some women experience mood swings. You will also need to have other hormonal regulators known as aromatase inhibitors (instead of Tamoxifen) after the surgery. If you are unsure about the treatment selected by your oncologist, seek a second opinion.
See a mental health therapist who is experienced in dealing with clinical depression and suicidal tendencies in cancer patients. In as much as keeping active is crucial when dealing depression, there is a whole lot more needed in your care. You will need to get an individualised plan to cater for your needs based on your situation, personality, support structure and environment.
Involve family and friends
The cancer journey cannot be travelled alone. You need the support of friends and family. These people live with you and they need to be actively involved in your care. They need to fully understand what you are going through and find ways of making your life easier.
Find a friend or family member who can accompany you for your counselling sessions. In addition, you need someone trusted who is aware of your suicidal tendencies. This has to be someone you can call upon urgently, day or night, should you have the need to talk to someone. If you have children, do not ignore them. Help them try to understand what you are going through. They can be a good source of encouragement and distraction when you are feeling low.
When one is depressed, the natural instinct is to try to avoid the company of others. Do not do this. Instead, try to spend time every day with those you care about and those whose company you enjoy. You may not be able to contribute much to conversations but their presence will be therapeutic. Stay away from negative people.
If you find that your family leaves you alone for long hours to go to work/school, consider getting a pet. Animals are well-recognised emotional support partners. Exercise is helpful in dealing with depression and animals make good exercise buddies. They can provide you with protection and company during long walks if you wish to clear your head.
Join a breast cancer support
Your greatest cheerleader is someone who has walked in your shoes. There are several breast cancer support groups in Kenya from Limau Cancer Connection, Faraja Cancer Support Trust and Kenya Metastatic Breast Cancer Network. Most of these groups have regular meetings and attending these sessions can give you much needed insight into day-to-day living with breast cancer and its treatment.
Note: Given the dire nature of this reader's situation, she has since been linked up with a mental health provider who has experience in dealing with similar situations. She is also in a cancer support group.
Comments
comments
Agronomist notebook: All about ring spot disease in cabbages
Many farmers have embraced measures to curb the spread of Covid-19 on their farms by installing hand-washing points to enhance sanitation.
On Samsom's farm in Kajiado County, where he grows cabbages, beside the hand-washing points, he offers workers masks and enforces social distancing.
But even as he helps fight the spread of Covid-19, he also has to grapple with crop pests and diseases, thanks to the heavy rains.
I visited his farm last week when he asked for my help after a disease attacked his cabbages.
The plant's leaves had yellow patches, some with circular brown-grey spots surrounded by a green margin and others with black-specked concentric zones.
These are symptoms of ring spot disease that affects members of the brassica family such as sukuma wiki (collard greens), cabbages and cauliflower.
It is a fungal disease that is common and severe during wet weather. The fungus causes light -brown to grey spots on the leaves surrounded by a yellow halo.
With time, tiny black fruiting bodies containing large numbers of spores develop in concentric circles in the centre of the spots, which give the disease the name ring spot.
Ring spot affects young seedlings and it is more severe in mature and old plants. Too many spots on the leaves join together, resulting in the leaves turning yellow and dying early. The ring spot lesions are grey and contain black, pinheaded dots in concentric circles.
In seed stalks, the fungus causes a distortion. Dark lesions may develop on stored cabbage and may penetrate deeply affecting the shelf-life.
The fungal infection development is favoured by cool moist conditions. It's easily spread by wind, water splashes and compost made from infected crop remains. The disease can be spread in distant places through the movement of seeds or seedlings.
BREAKING THE DISEASE'S CYCLE
All the above ground portions of the plant may show symptoms. The disease results in the early death of the leaves, spreading through the different layers of the plant.
Severe ring spots on leaves can reduce growth, delaying harvest and damaging crops that are harvested in leaf. Avoid storing affected cabbages as the fungus spreads deep into the leaves.
To ensure the disease is managed, one should establish the nurseries as far as possible from the affected fields and the trays should be clean and disinfected. Always go for certified seeds that are resistant to the disease.
In the nursery, scout for the affected seedlings and remove those with infected leaves. If severely infected, destroy the seedlings to avoid transferring the disease to the field.
Avoid planting overlapping crops of the brassica family and if you do, plant the younger crop far away from older ones to prevent the spread of the disease.
Weeds should be removed as they act as an alternate host to the disease. Do crop rotation to help in breaking the disease life cycle.
Sanitise all the tools on the farm regularly to avoid the spread of the disease. The disease is spread by wind hence the need to plant border crops that acts as windbreakers.
Consider the source of manure as the use of compost made from infected material may be a source of the pathogen to the crop. You can use various chemicals readily available in agrovets to control the disease.
Cabbages do well in well-drained sandy or silty loam soils with high organic matter content and pH of 6.0 – 6.5.
Thus, ensure the soil is well-drained as waterlogged ones makes the cabbage plant wilt and eventually rot resulting in yields reduction.
Comments
comments
South Africa to open up economy from June under eased lockdown regulations: The Standard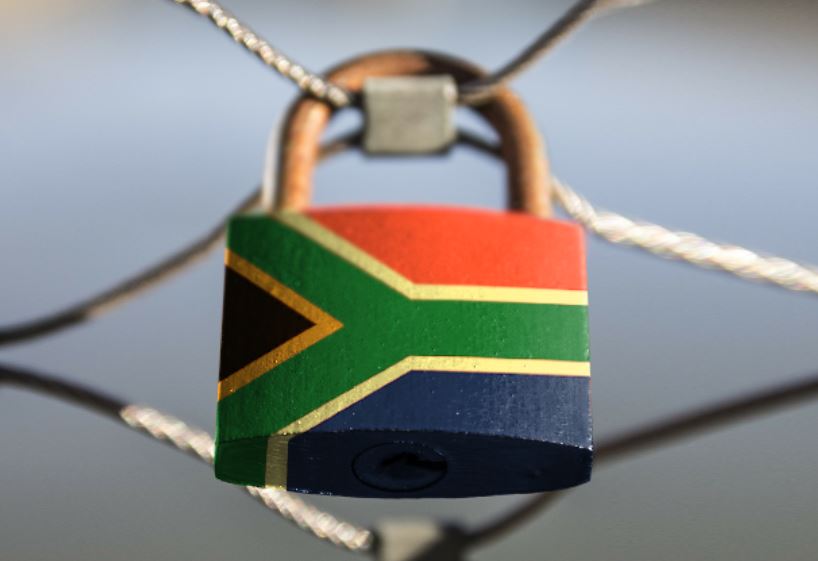 Business News
Africa's most industrialised economy has been largely shut since a nationwide lockdown began in late March.
South Africa will allow most economic sectors including mining and manufacturing to fully resume operations from next month as the country further eases coronavirus lockdown regulations, the government said on Thursday.
Africa's most industrialised economy has been largely shut since a nationwide lockdown began in late March. South Africa has reported 25,937 cases of the new coronavirus, with 552 deaths.
"This is the most significant reopening of the economy since the lockdown began…It opens up all of our core productive sectors from manufacturing to mining," said Trade and Industry Minister Ebrahim Patel.
Some high-risk businesses such as hotels, lodges, hair salons and sit-down facilities at restaurants will remain closed.
SEE ALSO: Madagascar backtracks on COVID-Organics injection trials
The government has permitted sale of alcohol for home consumption from June. Limited domestic air travel has also been permitted, a government statement said, adding that further details would follow.
President Cyril Ramaphosa announced on Sunday that the country would ease restrictions to level three of its five-level lockdown plan from June.
"In opening our economy, we must maintain a firm eye on our goal of flattening the curve and minimising the rates of infections and deaths," said Minister of Cooperative Governance and Traditional Affairs Nkosazana Dlamini Zuma.
The mining industry, which has recorded 320 cases of coronavirus so far, is among the industries that will return to full capacity.
Mines across South Africa, the world's biggest producer of platinum and chrome and a leading producer of gold and diamonds, were forced to shut temporarily when the lockdown began.
SEE ALSO: State demands answers on the recent massive firing of employees by Fairmont Hotels and Resorts.
Open-cast mines have been allowed to work at full capacity since May 1, while deep-level mines – where social distancing is more difficult to achieve – were restricted to 50 per cent.
Comments
comments
Top 10 Best Free Audio Converters: The Standard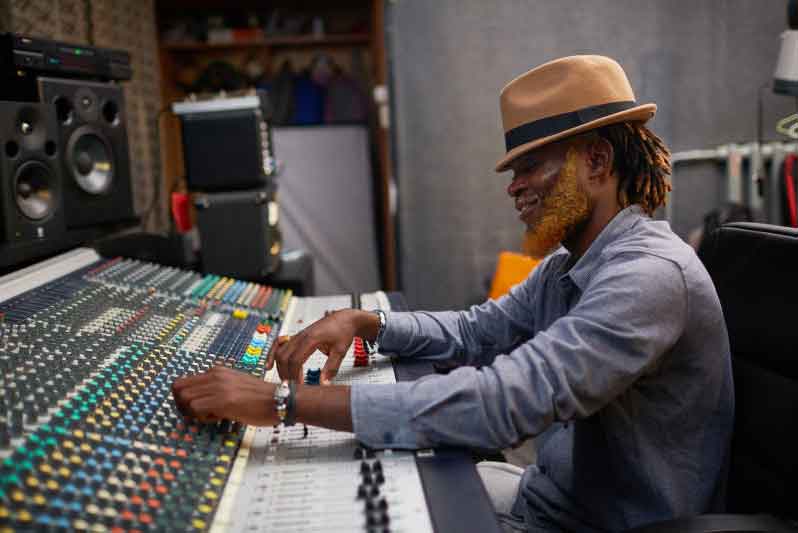 Business News
Looking for free audio converters? There's a lot to choose from.
As you may be aware, audio files can come in many different formats – such as MP3, WAV, AAC, FLAC, and so on. And while you may have no trouble playing any of those formats on your computer, other devices may be more finicky.
That is one of the main reasons why it helps to be able to convert the format of your audio files. But to do that, you need an audio converter.
It should be noted that there are two main types of audio converters. Some are software, while others are web-based apps. Here and now we're going to look at the best free online audio converters of both types, so that you can see what they have to offer.
Online UniConverter
Online UniConverter is an online audio converter that is capable of converting both video and audio files, and supports over a thousand formats of both. Compared to many other online converters it is lightning fast, and you can even queue up multiple files for conversion in batches.
Overall the online app itself is designed to be simple and intuitive. It does not require any form of technical know-how, and if you want to convert MP3 all you need to do is upload your file then choose the format.
If you want a simple online audio converter that is fast, easy-to-use and has no ads – it is hard to beat Online UniConverter.
Freemake Audio Converter
As far as software file converters go, few are as popular as Freemake Audio Converter. It is user-friendly and supports over 50 audio formats. On top of that, it will let you add videos and extract the audio from them too.
The features in Freemake Audio Converter cover most of the basics and will let you add files in batches, upload to Google Drive or Dropbox, adjust the audio settings, and merge audio files together. However, the free version does have a big limitation and can only convert audio files that are 3 minutes long at most.
Zamzar
Over the years Zamzar has made a name for itself as one of the more popular and long-standing online file converters. It can not only convert audio files, but also documents, videos, and images. In total it supports over a thousand formats too.
Zamzar will let you choose to either upload files or copy videos from an online link. While there are some restrictions in terms of the maximum file size, it is nothing too heavy-handed and you may not even notice it if you just use the service casually.
MediaHuman Audio Converter
If what you're after is a software that is simple, straightforward and easy to use – MediaHuman Audio Converter will fit the bill perfectly. It is a lean audio converter that has very few frills and yet supports most audio formats.
The one area where the MediaHuman Audio Converter does fall short is that you won't be able to adjust the audio settings that freely with this software.
VSDC Free Audio Converter
VSDC Free Audio Converter is a software with a relatively simple tabbed interface. It supports most of the common audio and video formats, and you can choose to browse for files or enter the online URL.
While it does not have editing features, VSDC Free Audio Converter will give you a great degree of freedom to adjust the audio settings. The only irritation when using it may be the fact that the setup tends to install various other programs and toolbars that you probably don't want or need.
123Apps Online Audio Converter
The 123Apps Online Audio Converter is one of the more nifty tools if you just want to convert audio files. It does not support any other types of files aside from them, so you can't extract the audio from videos.
However, the one thing that stands out about this online converter however is its additional options. Aside from adjusting the quality and audio settings, it will also let you edit the track info.
DVDSoft Free Audio Converter
DVDSoft Free Audio Converter a simple software with a light interface. It is easy to use, supports most audio formats, and can convert files in batches. While it does let you adjust the audio settings, it may not have the advanced options that are present in some other converters.
AConvert
AConvert is an online converter that can handle almost all types of files – audio included. It supports most of the audio formats, and can convert files in batches of 10. However there is a maximum file size limit.
When you convert audio files with this app you'll be able to adjust the audio settings quite freely. Aside from uploading or downloading files, AConvert has both Google Drive and Dropbox integration.
Pazera Free Audio Extractor
As its name suggests, Pazera Free Audio Extractor is designed to not just convert audio files, but extract them from videos. It does support most of the popular audio formats, however, which makes it a good converter.
Aside from converting audio files, Pazera Free Audio Extractor will let you split them and adjust their settings. Its interface can be a bit clunky, however, especially for first-time users.
FileZigZag
FileZigZag is yet another multi-purpose online file converter that supports many different types of files. In terms of audio formats it supports 29 of them – which should be enough for casual file conversions.
The limitations in FileZigZag aren't that bad, and users with a free account can convert files up to 180MB. The drawback however is that the files you convert will be sent via email – which is often slow and not ideal.
Final Word
See how each of the audio converters in the top 10 brings something unique to the table? If you're finding it hard to choose between them, our recommendation is that you start by giving Online UniConverter a try – especially if you're looking for a quick and convenient way to convert audio files.
Comments
comments