Deadliest ferry accidents of the past decade
Following the deaths of at least 126 people after a ferry capsized on Lake Victoria here are some of the deadliest ferry accidents over the past decade.
The MV Princess of the Stars sinks off the Philippines' Sibuyan island on June 21, 2008 during a typhoon: 805 people drown and only 57 passengers survive.
Also in the Philippines, 120 people are listed as dead or missing when the St Thomas Aquinas ferry, carrying 830 people, sinks on August 16-17, 2013 after it collides with a cargo ship near Cebu.
The Sewol ferry, carrying mostly high school students, capsizes on April 16, 2014 as it heads to a holiday island in South Korea. Of the 304 people who die, most are students.
Human error is blamed and the crew is accused of abandoning ship as hundreds of passengers are trapped. The captain is sentenced in November 2014 to 36 years in prison.
At least 235 people are killed on January 11, 2009 when the Teratai Prima ferry goes down during a storm between the Indonesian islands of Sulawesi and Borneo.
The real toll could be higher due to the presence on board of unregistered passengers. Thirty-five survive.
A total of 203 are killed or go missing when an overcrowded ferry breaks in two and sinks on April 30, 2012 in the Brahmaputra river during a storm in the northeastern Assam state.
About 203 people die on September 10, 2011 when the Spicy Islander ferry sinks between two Zanzibar islands. More than 600 people are rescued.
On July 18, 2012 a total of 145 are killed or go missing when a ferry sinks off Zanzibar, a semi-autonomous Tanzanian island.
At least 200 civilians drown on January 14, 2014 in a ferry accident on the White Nile river as people flee heavy fighting between government forces and rebels in Malakal, a northern oil city in South Sudan.
When the double-decker Shariatpur 1 ferry is hit on March 13, 2012 by an oil barge in the middle of Bangladesh's Meghna river, 123 people drown. The accident happened 40 kilometres (25 miles) southeast of the capital, Dhaka.
On February 2, 2012 around 120 are left dead and missing when the MV Rabaul Queen ferry sinks in bad weather off the eastern coast of Papua New Guinea.
Comments
comments
DCI probes Nzoia bosses over Sh961k scandal: The Standard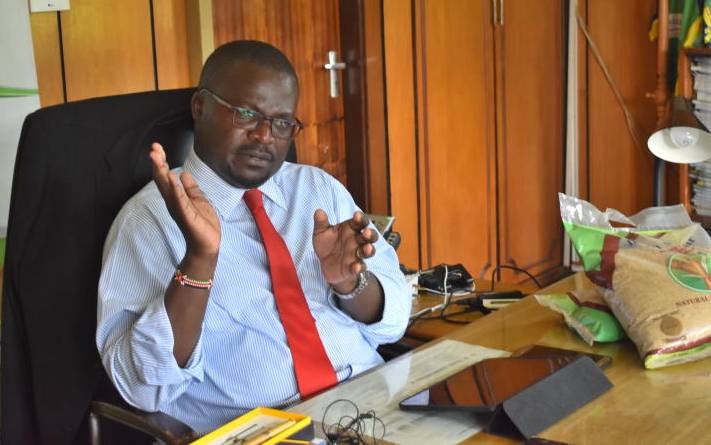 KenyaAccording to an insider at Nzoia Sugar, the 228 bags were supplied to a trader based in Nairobi, who made the payment to the miller's account.
Sleuths from the Directorate of Criminal Investigations (DCI) have started probing senior Nzoia Sugar Company managers over the loss of 228 bags of sugar valued at Sh961,400.
At the centre of investigations are managers of a local bank in Nairobi where the payments to the miller's account were made, but the money could not be traced thereafter. 
According to an insider at Nzoia Sugar, the 228 bags were supplied to a trader based in Nairobi, who made the payment to the miller's account.
SEE ALSO: Detectives nab two suspects for conning man Sh72,000
Bungoma South DCI boss Yusuf Nzioka (pictured) told The Standard yesterday that they are following crucial leads that will help in the prosecution of the company's managers, as well as the bank staffers who were involved in the syndicate.
Nzioka said following the supply of the 228 bags, the trader made payments in cash to the bank, which reflected to the firm's account but could not be traced later.
"We are following up on how the payments were made in cash to Nzoia Sugar, which reflected in its account but could not be traced. We will leave no stone unturned until all the suspects are prosecuted," said Nzioka.
Nzoia Sugar Managing Director Michael Wanjala, in a press statement dated May 27, confirmed that the sugar could not be accounted for and a probe was underway. 
"Nzoia Sugar Company has lost 228 bags of sugar worth Sh961,400 to a fraudster who presented a fake cash deposit slip to the company on May 14," said Wanjala.
SEE ALSO: DCI intercept, arrest man linked with sale of fake alcohol brands
"We would like to confirm that the company reported the case to the relevant authorities and investigations are underway."
He said a complete report of the investigations would be communicated to the public once the investigation is concluded.
Nzoia Sugar resumed operations on February 14 this year after a five-month maintenance break and has paid farmers Sh180 million since it resumed operations.
"We ask farmers to be patient as we are on the right track, since we have paid out Sh180 million to some of them," said Wanjala.
Comments
comments
Father, son jailed for 20 and 15 years respectively for raping neighbour: The Standard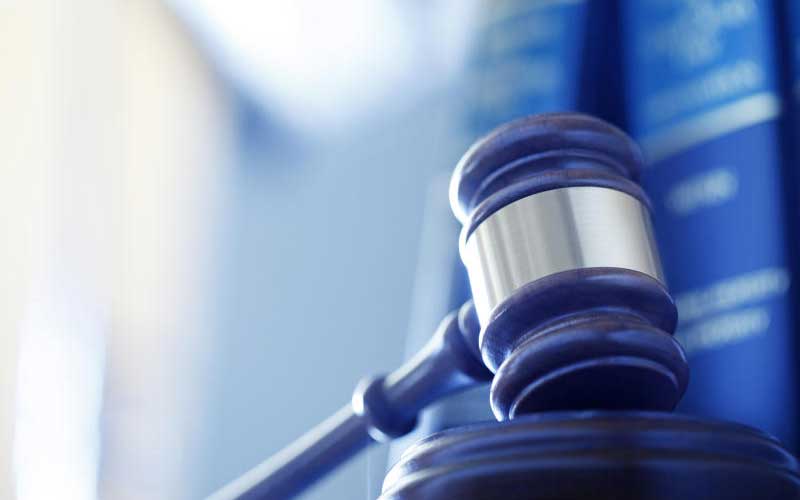 Rift ValleyCourt rules prosecution had submitted enough evidence against the two
A man and his son have been handed 20 and 15 years-jail terms respectively for raping a woman in Kuresoi North in 2018.
John Chirchir, 58 and his son Vincent Lang'at, 28 were found guilty of raping the 28-year-old woman from Telowa village.
According to the court, the two jointly violated the woman who was their neighbour against her will on June 27, 2018.
SEE ALSO: COVID-19: Nakuru MCAs risk lives to meet over Sh14,500 allowance
The two were arrested on the same day and produced before court on the following day for plea taking.
While delivering his judgement, Molo Resident Magistrate Emmanuel Soita said the prosecution led by John Limo had submitted enough evidence against the two.
The Magistrate noted that five witnesses were called on testifies against the suspects.
The same court also handed a ten-year jail term to Samuel Kiprono who is accused of defiling a nine-year-old girl at Keringet area in Kuresoi South.
Comments
comments
Sudan says three jailed Bashir aides have virus
Sudanese authorities said Wednesday that three former senior aides to ousted president Omar al-Bashir have caught the novel coronavirus in prison.
Former officials Ali Othman Taha, Ahmed Mohamed Haroun and Abdulreheem Mohamed Hussein have been held in Khartoum's Kober prison since Bashir's military ouster in April 2019 following mass protests against his rule.
All three are awaiting trial in Sudan for corruption and other offences.
Haroun and Hussein, who held top government positions under Bashir, are wanted by the International Criminal Court over their role in the Darfur conflict.
On Wednesday, Sudan's public prosecution said the three men had tested positive for Covid-19, which has so far infected 4,146 people and killed 184 in the country.
Haroun has been in an isolation centre in northern Khartoum since late April, the statement said.
Prison authorities tested the others on May 20 and transferred Hussein to a hospital in Omdurman, Khartoum's twin city, and Taha to an isolation centre in central Khartoum, according to the statement.
Taha served as vice president under Bashir between 1998-2013, and was previously Sudan's foreign minister.
Hussein served in several positions including defence and interior minister. He was also assigned governor of Khartoum before Bashir's ouster.
Haroun served as minister of state for the interior, minister of state for humanitarian affairs, and governor of the conflict-ridden South Kordofan.
All three were members of Bashir's now-defunct National Congress Party.
The Hague-based ICC charged Bashir and others — including Haroun and Hussein — with war crimes and crimes against humanity in the Darfur conflict which erupted in 2003.
The fighting started when ethnic minority rebels took up arms against Bashir's Arab-dominated government, accusing it of political and economic marginalisation of their region.
The United Nations estimates around 300,000 people were killed and 2.5 million others displaced in the conflict.
Human rights groups say Khartoum targeted suspected pro-rebel ethnic groups with a scorched earth policy, raping, killing, looting and burning villages.
In February, Sudan's transitional authorities, who took power in August, agreed that Bashir and his aides should stand trial before the ICC.
Comments
comments