DCI probes Nzoia bosses over Sh961k scandal: The Standard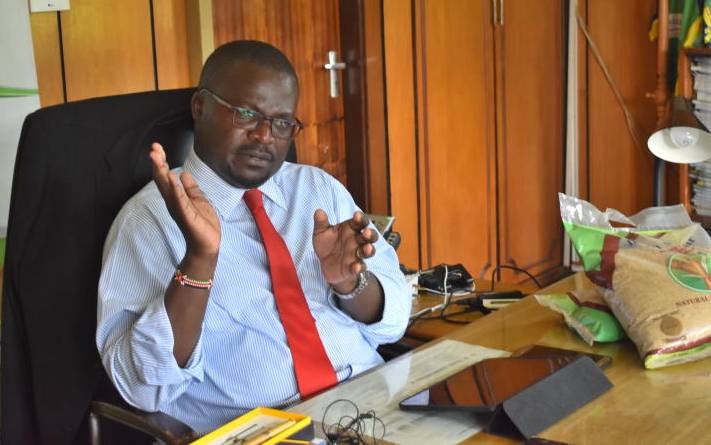 KenyaAccording to an insider at Nzoia Sugar, the 228 bags were supplied to a trader based in Nairobi, who made the payment to the miller's account.
Sleuths from the Directorate of Criminal Investigations (DCI) have started probing senior Nzoia Sugar Company managers over the loss of 228 bags of sugar valued at Sh961,400.
At the centre of investigations are managers of a local bank in Nairobi where the payments to the miller's account were made, but the money could not be traced thereafter. 
According to an insider at Nzoia Sugar, the 228 bags were supplied to a trader based in Nairobi, who made the payment to the miller's account.
SEE ALSO: Detectives nab two suspects for conning man Sh72,000
Bungoma South DCI boss Yusuf Nzioka (pictured) told The Standard yesterday that they are following crucial leads that will help in the prosecution of the company's managers, as well as the bank staffers who were involved in the syndicate.
Nzioka said following the supply of the 228 bags, the trader made payments in cash to the bank, which reflected to the firm's account but could not be traced later.
"We are following up on how the payments were made in cash to Nzoia Sugar, which reflected in its account but could not be traced. We will leave no stone unturned until all the suspects are prosecuted," said Nzioka.
Nzoia Sugar Managing Director Michael Wanjala, in a press statement dated May 27, confirmed that the sugar could not be accounted for and a probe was underway. 
"Nzoia Sugar Company has lost 228 bags of sugar worth Sh961,400 to a fraudster who presented a fake cash deposit slip to the company on May 14," said Wanjala.
SEE ALSO: DCI intercept, arrest man linked with sale of fake alcohol brands
"We would like to confirm that the company reported the case to the relevant authorities and investigations are underway."
He said a complete report of the investigations would be communicated to the public once the investigation is concluded.
Nzoia Sugar resumed operations on February 14 this year after a five-month maintenance break and has paid farmers Sh180 million since it resumed operations.
"We ask farmers to be patient as we are on the right track, since we have paid out Sh180 million to some of them," said Wanjala.
Comments
comments
Police ordered to remove roadblocks – Nairobi News
Traffic police officers in various major roads within the city have been directed to stop putting up roadblocks.
In a communication to regional bosses that was seen by Nairobi News, Deputy Inspector General of police Edward Mbugua said that the main reason behind the directive is because most of the roadblocks have been turned into toll stations.
"It is not rocket science to know the motive (behind the roadblocks). It's simply to engage in corrupt practices for the commanders and the deployed (officers) benefit," Mr Mbugua said.
Instead, Mr Mbugua said that officers should be patrolling highways and not being stationed in one place.
The placing of officers on specific roadblocks has been the norm for a while now with most of the officers extorting motorists.
According to Mr Mbugua, senior officers have been acting against orders of Inspector General of Police Hillary Mutyambai who said roadblocks should not be mounted on Kenyan roads.
Mr Mutyambai then said that the traffic officers should be working under the supervision of the OCS and not base commanders as was the case before.
Comments
comments
NGO launches programme to support victims of gender violence
A Non-governmental organization has launched a programme in Nakuru, to help victims of gender-based violence, early marriages and teenage pregnancies overcome trauma associated with the vices. 
Through funding from the Aga Khan Foundation and United States International Aid Agency (USAID), Young African Women Initiative (YAWI) is also working with creative artists and content developers to produce material on detection, prevention and legal remedies of gender based violence through films, theatre, music, poetry and stage  plays.
YAWI Executive Director Fidelis Wambui Karanja says that the initiative dubbed 'Kuimarisha Project' that has brought on board 14 Community Based Organizations and Youth groups in Nakuru was launched following a surge in the vices with perpetrators identified as mainly close family members such as intimate partners and relatives.
Ms Karanja says difficulties in accessing healthcare services and the fear of seeking counseling because of the containment measures are some of the challenges that the victims face.
Get breaking news on your Mobile as-it-happens. SMS 'NEWS' to 20153

She has urged the County government to help in setting up protection measures such as provision for safe spaces in all the 11 Sub-Counties where women and girls, survivors or those at risk of this criminality, can seek solace far from their abusers – family or otherwise.
The need for safe houses, rescue centers and shelters notes the Executive Director cannot be gainsaid at a time, when people are being directed to stay at home as efforts to fight against the spread of the horrendous virus go into overdrive.
She says the cause is empowering the women and youth groups to equip community members at the grassroots level with knowledge on GBV, how they can protect themselves and where to seek medical help when they face such situations.
Authorities report that cases of rape, female genital mutilation and illegal abortions have also increased significantly in Nakuru County in the past three months. The rise in these forms of violence, where women and girls are the main victims, is attributed to stress as a result of economic hardship, among other causes.
Ms Karanja says the project has unveiled the Elewa Haki product where information on gender based violence and human rights is shared through zoom meetings and online platforms via social media.
The program is working closely with the Nairobi Women Hospital's Gender Based Violence Center where participants refer victims for counseling and treatment. Police Gender Desk is a crucial partner as they help survivors report cases and seek justice.
Hannah Kimani, chairlady to Subukia Women Group, says teen pregnancies, including from incestuous abusive situations are rising to alarming proportions in the Sub-County.
She cites a case of a standard six girl who was impregnated by her uncle but could not report to authorities as the issue was hushed up by the family.
"We are now speaking ourselves hoarse, calling for specific actions to stop SGBV in its tracks.  Women and youth groups in this area are now actively seeking protection for survivors and those at risk and criminal prosecution for perpetrators.
Elvis Emitati from Nakuru Cultural Creative Center says the initiative is encouraging playwrights and music composers to create content that promote national moral values, family values and peaceful co-existence during the Covid- 19 pandemic.
Members of the center who include artists, musicians, poets, actors, storytellers and spoken word artists who are working on diverse stories of Covid-19 and how communities are coping with GBV, while film makers are crafting productions promoting awareness and prevention of GBV and teenage pregnancies.
Tell Us What You Think
Comments
comments
Kenya: How Community Radio Has Contributed to Building Peace – a Kenyan Case Study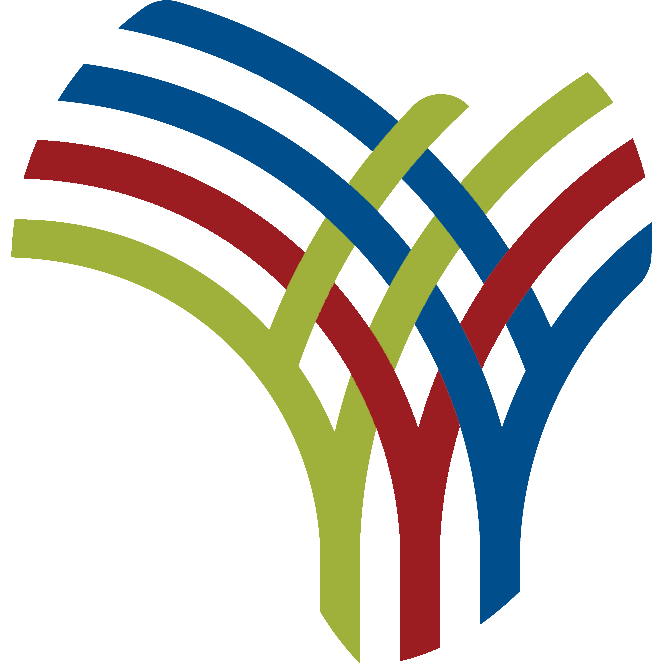 Kenya has witnessed post-election violence in varying degrees since the return of multiparty politics in 1992. The worst was in 2008. Since then the country has had two contested and deeply divisive elections (in 2013 and 2017).
In the 2007/2008 post election violence, journalists and the media were partly blamed for dividing the country along ethnic lines. The mainstream media, in particular, were accused of biased reporting and for framing issues with implicit or explicit ethnic overtones. Some vernacular radio stations were also accused of fanning the violence by airing hate speech.
But there's been little focus on an alternative role that community radio has played in the post-conflict period. In my paper I set out to examine whether community radio had played a constructive role.
A key point in my research was to find out if it could be used to facilitate peaceful social dialogue and build trust and resilience between – and among – different communities in Kenya.
Kenya has a vibrant radio sector made up of public, community, faith-based, international, pan-regional and private radio stations. With a population of about 47 million access to radio is very high for both urban and rural populations, with 95% of rural and 94% of urban respondents having access to a radio in the home. Over 50% of Kenyans get their news from the radio, especially in rural areas.
The first community-based radio station in Kenya was established in Homa Bay in 1982 as an initiative by the Kenyan government and UNESCO. The country now has 11 community-based radio stations. These include Mang'elete FM, Koch FM, Radio Maendeleo, Pamoja FM, Ghetto FM, and Shinyalu radio.
In my study, I found several ways through which community and faith-based media acted as platforms for building trust and resilience. I also discovered several cases in which community-based radio stations were used to promote peace. Their capacity to foster diversity, intercultural dialogue, and tolerance makes them important partners in peacebuilding.
Positive messages through the airwaves
During my research I identified a number of community and faith-based radio stations that used their platforms to cool tensions and lobby for peace during the post-election violence of 2007/2008. Examples included Pamoja FM in Nairobi's Kibera slum, Koch FM in Korogocho slum, and Radio Waumini (a national Catholic radio station).
Pamoja and Koch FM broadcast messages of peace, tolerance and reconciliation among members of the Luo and Kikuyu communities. Civil society organisations such as the International Rescue Committee, with the support of American donor agency, USAID, also successfully used radio to spread messages of peace.
The International Rescue Committee did this through a popular radio drama dubbed Gutuka (a Kiswahili word meaning "awaken") which was broadcast throughout Kenya before and after the 2013 elections.
There was also Amani FM, which was established in Tana River County, Eastern Kenya, in the weeks prior to the 2017 general elections. The station regularly broadcast passing peace messages. Amani is a Swahili word for peace. The key objective of establishing the station was to promote peace and tolerance throughout the elections in a region historically known to have deeply divided political rivalry.
Destructive power
Most people at the grassroots in Kenya, especially during conflicts, still believe that "if the radio said it, then it is true". This is why radio is repeatedly singled out as a catalyst of inter-ethnic and communal violence.
This was the case during the Rwanda genocide in 1994, and the 2007/8 post-election violence in Kenya.
In Kenya, KASS FM, which broadcasts in the Kalenjin language, was singled out as one of the vernacular radio stations that aired explicit hate messages during the 2007 election cycle. It was accused of propagating violence and one of its presenters, Joshua Sang, was among the suspects charged at the International Criminal Court.
But the same destructive power that radio wields as a popular medium at the grassroots can be harnessed to restore peace.
And since community radio stations are closer to people at the grassroots than the mainstream broadcast and print media, they provide an ideal avenue to create spaces where dialogue between people in conflict can safely take place.
Next steps
My research shows that community radio stations can promote dialogue and better understanding among conflicting communities. This is important because it's clear that the nature of post-election peace in Kenya remains fragile.
The political space is still highly contested with little or no trust between and among politicians across the political divide as well as Kenyans from diverse ethnic and political groups. Community media can be used as a bridge builder to help diffuse the tensions and mistrust that characterises Kenya today.
Jacinta Maweu, Senior lecturer in Philosophy and Media studies, University of Nairobi
Comments
comments