DC Characters Who Should Join The Team In Suicide Squad 2
What new characters should join the team in Suicide Squad 2? Despite recent upheaval in the DCEU with the apparent departure of Henry Cavill from his role as Superman, development continues on the sequel to the 2016 blockbuster. Director Gavin O'Connor (Warrior) signed on to helm the film, taking over from David Ayer (Bright), who directed the original, and Suicide Squad 2 reportedly remains a priority at Warner Bros., despite a slight delay.
Fans continuing the long wait to see the Worst Heroes Ever cause more big screen mayhem received some good news: co-screenwriter Todd Stashwick announced he and O'Connor have finished their draft of the Suicide Squad 2 screenplay. They're also not looking to reinvent a very successful wheel – Stashwick indicated their draft is "very much a sequel" to Suicide Squad, which means fans can look forward to familiar sights like Belle Reve Prison and its motley crew of inmates-turned-black operatives like Deadshot (Will Smith), Captain Boomerang (Jai Courtney), and, of course, Harley Quinn (Margot Robbie).
While Stashwick has kept mum regarding details, it's safe to assume Suicide Squad 2 will toss a few new characters into the mix. After all, the very nature of how the devious Amanda Waller (Viola Davis) designed Task Force X is that they're expendable, which results in a rotating cast. Fans can guess that in the years since they last saw the Squad, there have been more casualties, just like how El Diablo (Jay Hernandez) and Slipknot (Adam Beach) perished in the original film. The Suicide Squad concept is also an ideal way to shine a spotlight on the colorful B-level supervillains of the DC Universe.
The big names of the Squad like Harley, Deadshot, and Boomerang are very likely to return, but no doubt the ranks of the team will be filled by a few more DC baddies. Here are our picks for supervillains who would be cool to see forced to become the next Worst Heroes Ever:
POISON IVY
Harley Quinn's romance with the Joker (Jared Leto) was one of the main aspects of Suicide Squad. While Mr. J could return (it's one of many Joker-related movies), the sequel could also introduce Harley's other great love from the comics: Poison Ivy. (In fact, Ivy and Harley got married in the alternate universe comic Injustice 2!) This could create a compelling love triangle for the affections of everyone's favorite insane former psychiatrist.
Poison Ivy has been a mainstay on TV's Gotham but she hasn't been seen in a live-action movie since Uma Thurman played the botanical beauty in 1997's Batman and Robin. Ivy is a serious threat too; also known as Dr. Pamela Isley, she can control plant life while toxins in her bloodstream make her touch poisonous while rendering her immune to all diseases.
KING SHARK
One of the most memorable characters in Suicide Squad was Killer Croc (Adewale Akinnoye-Agbaje), who seemed to be half-man, half-beast. In the current run of comics, that role in the Squad is often filled by King Shark, and he's exactly what he sounds like: a half-man/half-shark.
Originally a Superboy villain, King Shark has been a mainstay in the Suicide Squad in recent years and he would be an amazing sight to see in the movie sequel. King Shark has also achieved notoriety by appearing on The Flash on The CW, where he terrorizes the heroes because let's face it, he's a terrifying sight… in the water or on land.
DUCHESS (LASHINA)
Lashina was the leader of Darkseid's Female Furies, his elite task force of all-female warriors. In the 1980s Suicide Squad comics, she was betrayed by the other furies and stranded on Earth, where she was recruited by Amanda Waller for Task Force X under the codename Duchess.
In Suicide Squad, Katana (Karen Fukuhara) was the deadly female warrior on the team, but Lashina/Duchess is a New God, with superhuman strength and stamina. As Lashina, her weapons of choice are deadly whips, but she's proficient in all manner of weaponry. Plus, if Lashina joined the Suicide Squad, she would be a tie to the alien beings who invaded the Earth in Justice League, keeping that plot thread alive for a future appearance by Darkseid in the DCEU.
BRONZE TIGER
Bronze Tiger is a deadly fighter and, as one of the best martial artists in the DC Universe, he has even bested Batman on occasion. His real name is Benjamin Turner and he was a staple of the Suicide Squad comics of the 1980s. Bronze Tiger has been a featured supervillain on The CW's Arrow where he was played by Michael Jai White, and the antihero has also appeared in the DC Animated Universe. However, Bronze Tiger has never appeared in a live-action film before, and he would be a compelling addition to Suicide Squad 2, not just for his lethal skills, but as alpha male competition for Deadshot and Rick Flag (Joel Kinnaman) as the head honchos of the team.
Related: The Future Of The DCEU Without Cavill's Superman
VIXEN
Vixen, a.k.a. Mari McCabe is actually a superhero and a Justice Leaguer, so it would be fascinating to see someone heroic forced to work with the Suicide Squad for her own reasons. In the 1980s comics, Vixen temporarily joined Task Force X on a mission of revenge, then remained with the Squad for some time. As a warrior powered by the Tantu Totem, a mystical artifact passed down to her as protector of her African nation of Zambesi, Vixen can assume the abilities of any animal.
There are actually two live-action versions of Vixen in the Arrowverse: Megalyn Echikunwoke played Mari McCabe while Maisie Sellers-Williams portrayed Mari's grandmother Amaya Jiwe, who was a member of DC's Legends of Tomorrow. However, Vixen is still awaiting her live-action movie debut and Suicide Squad 2would be the ideal place to unleash her.
DR. LIGHT
Doctor Arthur Light is one of the most controversial villains in the DC Universe. Formerly a low-level bad guy, Doctor Light gained lasting infamy in 2004's Identity Crisis storyline where it was revealed he was a serial rapist who violated Sue Dibny, the wife of the Elongated Man. A character with his reputation among DC fans is dark, even for Suicide Squad 2, but Task Force X is meant to be comprised of the worst villains in the DC Universe, so Doctor Light certainly qualifies. He could easily be the main antagonist of the film, the way the Enchantress (Cara Delevingne) was in Suicide Squad.
In terms of his powers, Doctor Light is certainly formidable. A genius-level physicist, he can bend light around him for multiple effects like invisibility, flight, force fields, and emiting blasts of light energy. In The New 52 reboot, Light became a construct of living light energy. Since Doctor Light has never appeared in a live-action film, he'd be the ideal threat for the Worst Heroes Ever to take out in Suicide Squad 2.
Singer speaks after attacking lover at WCB signee Zuchu's star-studded concert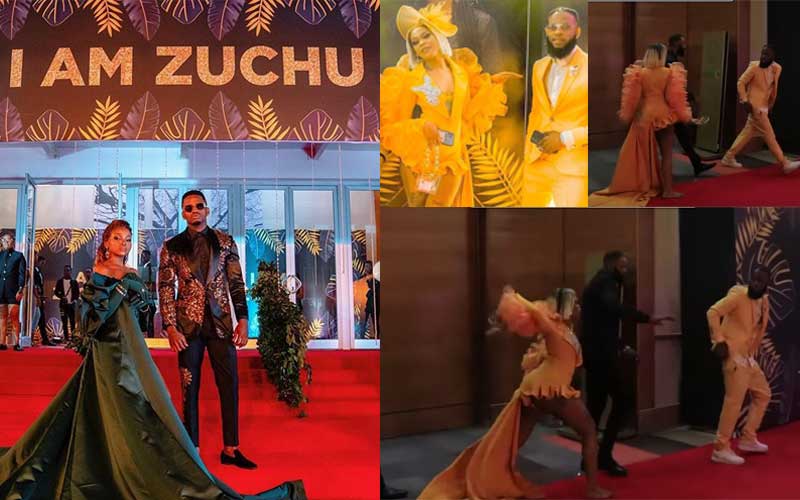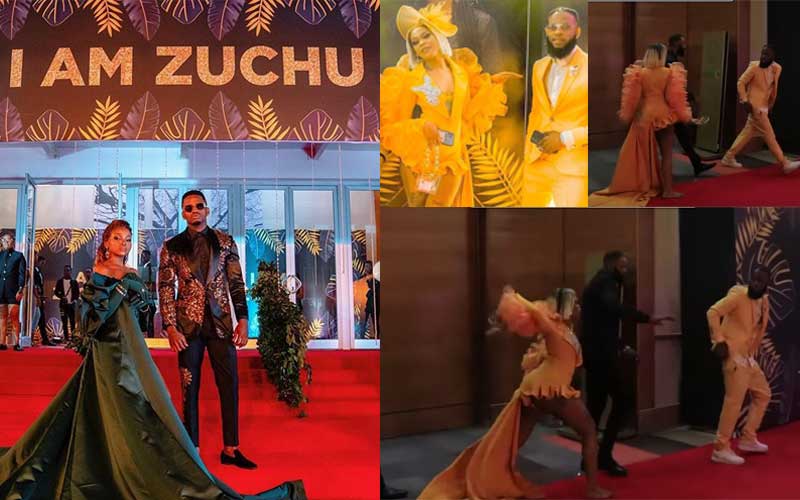 By Standard Entertainment



56 minutes ago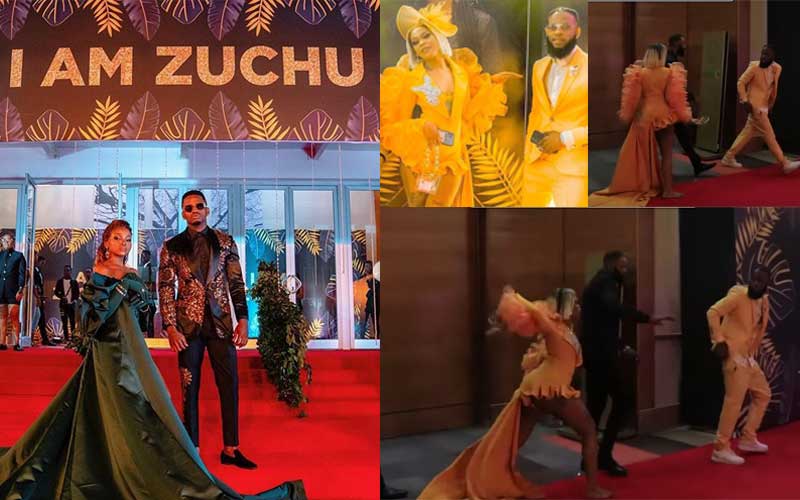 On 18 July, there was fanfare at the Mlimani City Hall in Dar es Salaam as WCB signee Zuchu held a thanksgiving concert months after her debut EP, I Am Zuchu. The event dubbed 'Ahsante Nashukuru' mainly featured performances by artistes from the WCB stable and attracted the whos-who in the Tanzanian entertainment and political scenes. 
READ ALSO: I'm not behind Diamond, Tanasha split- WCB's Zuchu sets record straight
However, singer Gigy Money who also performed made the headlines for the wrong reasons after getting into a scuffle with her lover during the much-publicised concert.
READ ALSO: I was bewitched by a friend – Gigy Money
Peaceful arrival, later chaos
Moments earlier, Gigy and her Nigerian man were seen arriving arm in arm at the event whose highlight featured Zuchu receiving a brand new car from WCB head honcho Diamond Platnumz. Donning matching outfits, the couple was spotted on the red carpet as the paparazzi scrambled to capture the moment.  However, all hell breaks loose later and viral videos depict the visibly angered Nigerian arguing with a bouncer at the entrance. After a tense confrontation, Gigy's man is seen being led by the screaming bouncer towards the exit. Shortly after, a similarly irritated Gigy emerges and follows the pair.
"Gigy! Wewe Gigy wewe!" a woman in the background is heard dissuading the singer from pursuing them but the singer pays no heed and heads for the pair.
"You want to beat me?" the boyfriend is heard asking an approaching Gigy as the bouncer acts as a barrier between them. The bouncer manages to steer the incensed man towards the exit as Gigy follows behind, hurling obscenities.
READ ALSO: I will get a baby with your eldest son – Gigy Money warns Zari
At some point, a barefoot Gigy turns into a sprint before throwing one of her shoes which hits the man who then responds with an insult. Another bouncer finally intervenes and the two are separated. Gigy then asks for her vehicle so she can head home before warning the press against sharing videos of the incident.
Addresses incident
Though the cause of their tiff is still unknown Gigy later made reference to the shocking incident in a social media post, hinting that alcohol had a part to play in the fracas.  In another post, Gigy shared a photo alongside her estranged lover writing: "My mad man looked handsome before his demons arose and mine arose too."
'Running over Ali Kiba'
Gigy is not new controversy and recently said she'd run over her ex, singer Ali Kiba for breaking her heart.
"I will knock all of them down, I mean I will kill them. In fact, I will flatten them like chapatis. The first person I will knock down and kill is Ali Kiba.  Actually, I don't need a weak car, I need a Fuso so that when I knock him down I will be sure he doesn't survive," Gigy told Ayo TV.
READ ALSO: Gigy Money under fire for dirty-dancing with married singer
Dating Kiba brothers
Gigy had in the past admitted to dating both Ali Kiba and his younger brother, Abdu Kiba. She solely laid the blame on Chekecha singer for pursuing her despite knowing that she'd been with his younger brother. Abdu expressed being heartbroken after learning the two had a fling, prompting him to marry.
"I was very hurt on hearing that Ali was dating Gigy Money because I dated her first before she became famous. But it's alleged that Ali didn't know. It hurt me for a while till when I married," said Abdu.
Defunct Nairobi County Council  Nurses Go On Strike, Citing Discrimination By The Government
Why Jahmby Kokai is happy her TV anchor dream never came true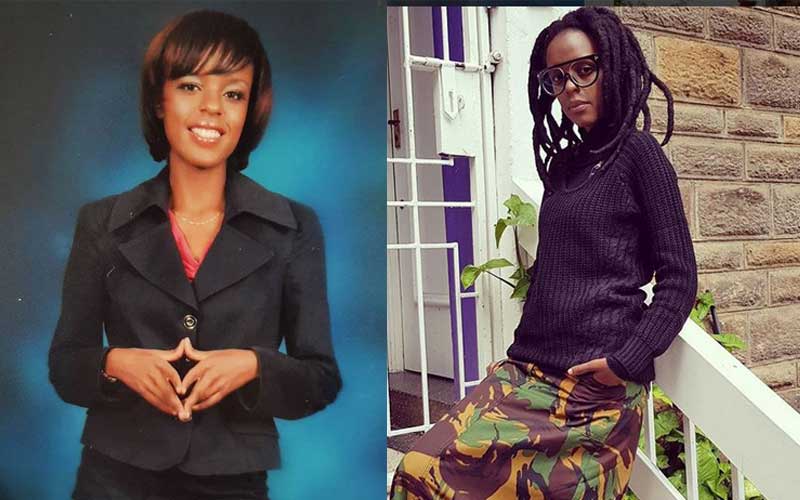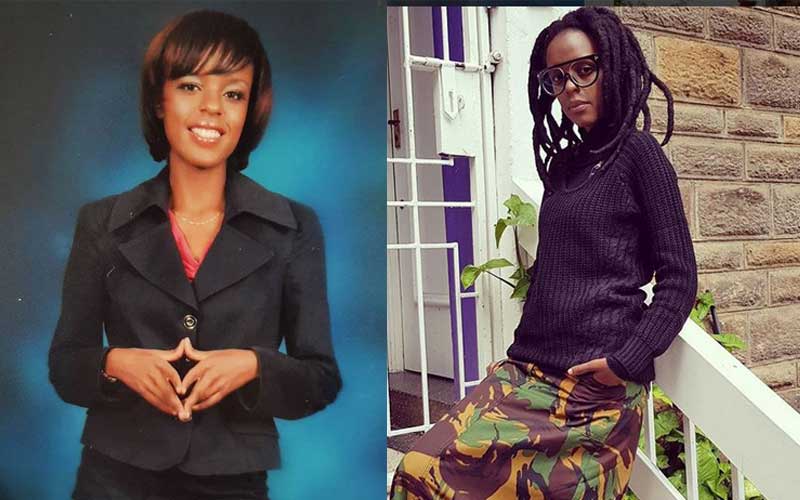 By Diana Anyango



37 minutes ago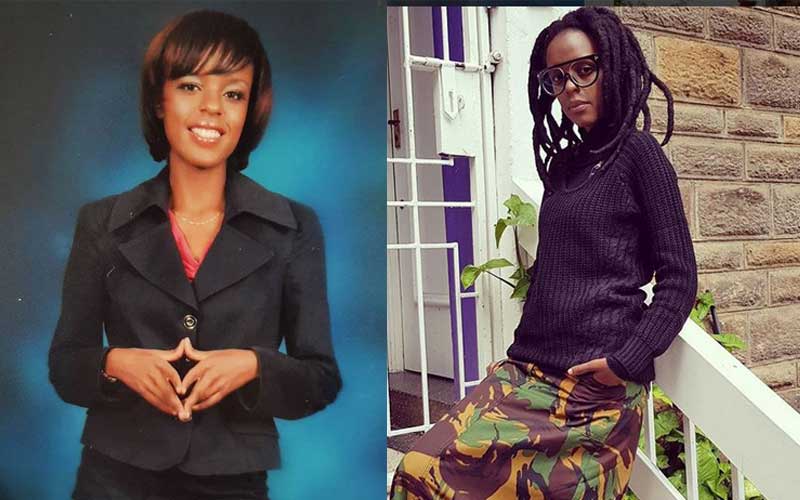 Popular media personality Jahmby Koikai narrated how her first attempt at auditioning as a TV host backfired and she was sent home on the first day of the audition. Reliving her prime days, Jahmby narrated how she was determined to follow her dream of becoming a news anchor after completing her degree.
"There was a reality show that was running on one major TV channel here in Kenya, searching for the next top news anchor. I've always had the knack for news. At the time, I was working at Metro FM. Walked to my boss and asked him if he was ok with me participating in this competition. He agreed to it.
"Auditions were at Film Studios. The queue stretched all the way to the showground. I was at the back kabisa. Imagine 300 people before you. Then we got the briefing paper and it indicated, 'no persons with experience in a media house allowed to participate in this audition'. Mimi Jahmby Koikai, nirudi home after watu 300 kukuwa mbele yangu?" she posed.
READ ALSO: Jahmby Koikai back in Kenya after a year of treatment abroad
According to the endometriosis survivor, she went ahead to audition for the position despite the warning and was the first contestant to be sent packing.
"So I stayed in line until I got to the audition room. The judges were a few people I was in campus with. I felt a wave of despair. Like I'm here auditioning, yet my classmates will be judging me? I did my thing and I was considered. We got into the house and we were assigned to different groups. I was the group leader and we won the challenge. Later that evening, we were driven back to Film Studios for a briefing. The presenter of the show said some of us have to go home.
"My name was called out first amongst other great people. We were dropped home. I cried. It felt like I'd lost such a great opportunity. My mom and late grandma were so sad cos they loved to watch me do the news," she narrated.
READ ALSO: Why I'm walking around with a mask- Jahmby Koikai
Second audition
Later, Jahmby auditioned for another TV opportunity only to miss out as well.
"Then came another opportunity over 10 years ago, I saw a TV ad and decided to apply for the news anchor position. I didn't get the job."
However, due to endometriosis, Jahmby was forced to put her dreams on hold and concentrate on getting better. According to her, it is as though God had better plans for her and is grateful to not have gotten the jobs.
"I battled severe endometriosis in silence for over 19 years. I think of how engaging the newsroom is and I'm grateful I wasn't in that space. I'd have utilized all my sick-leaves and off-days and just declared redundant."