Dar billionaires now top investors in Safaricom
Wednesday, September 26, 2018 10:10

By VICTOR JUMA
Tanzanian billionaires Aunali and Sajjad Rajabali have become the top individual investors in Kenya's giant telecom operator Safaricom #ticker:SCOM after they bought an additional 11 million units worth Sh277 million.
The August regulatory filings at the Nairobi Securities Exchange (NSE) show that the Rajabalis, who bought 10 million shares in April, now hold a total of 21.1 million shares valued at Sh527 million.
This has effectively relegated billionaire investors Ramaben Patel (with 19.4 million shares worth Sh485 million) and John Kibunga Kimani (12.1 million units valued at Sh302 million) to second and third places respectively.
The Rajabalis' accumulation of Safaricom shares, seen as a signal of their confidence in the telco's future prospects, comes amid a major dip in the company's share price, which now stands at Sh25 — a 23.6 per cent drop from a high of Sh32.75 in April.
Other listed firms have also recorded significant share price declines, with the benchmark NSE 20 Share Index receding to the bear trough seen in January last year.
The Rajabalis have been accumulating shares in NSE-listed firms over the past two years, with their cumulative investment now standing at more than Sh1.8 billion.
Besides Safaricom, the duo has bought significant stakes in Equity Group #ticker:EQTY , KenolKobil #ticker:KENO and I & M Holdings #ticker:I&M , among other listed firms.
Safaricom is Kenya's most profitable company, with a dominance in the various segments of the telecommunications market, including voice, mobile data and mobile cash transfers.=Analysts say the attractiveness of Safaricom going forward will depend on the scope and intensity of proposed regulations on market dominance and competition.
Safaricom made a net profit of Sh55.2 billion in the year ended March, a 14.1 per cent rise from Sh48.4 billion the year before. The company declared a dividend of Sh1.1 per share or a total of Sh44 billion, representing an 80 per cent payout.
The telco's generous dividend distribution has been supported by minimal debt, with the company funding its heavy capital expenditure from internally generated cash. The biggest uncertainty about Safaricom's future performance is seen arising from new regulatory actions. The government last week also introduced higher taxes on telecommunication services, a move that is expected to lead to higher prices and discourage usage.= Excise duty on mobile calls and data rose to 15 per cent from the previous 10 per cent.
The telcos could also suffer lower margins should they decide to absorb the extra taxes instead of passing them on to consumers. "Impact on telcos could be material — especially for voice revenue but a pricing strategy trading off revenue and volume may mitigate the net impact," Standard Investment Bank (SIB) said in a research note.
The government plans to raise some Sh14 billion in the fiscal year ending June 2019 from excise taxes on telecommunication and bank services, among others.
Kenya needs a new tax policy that will drive the economy forward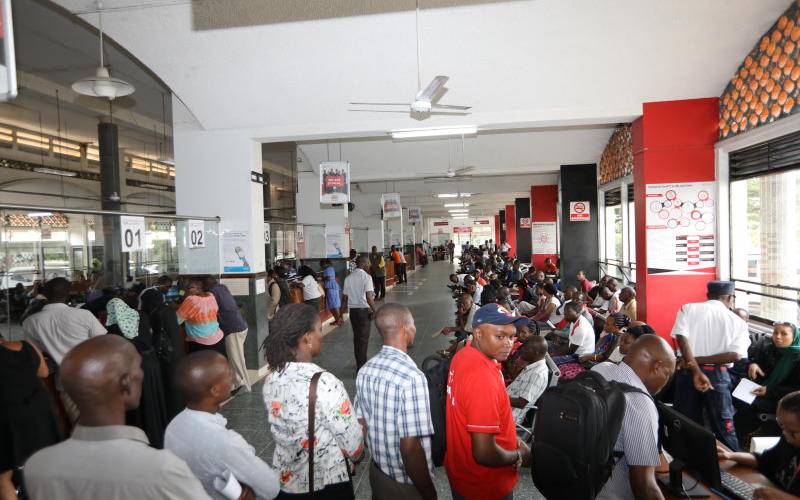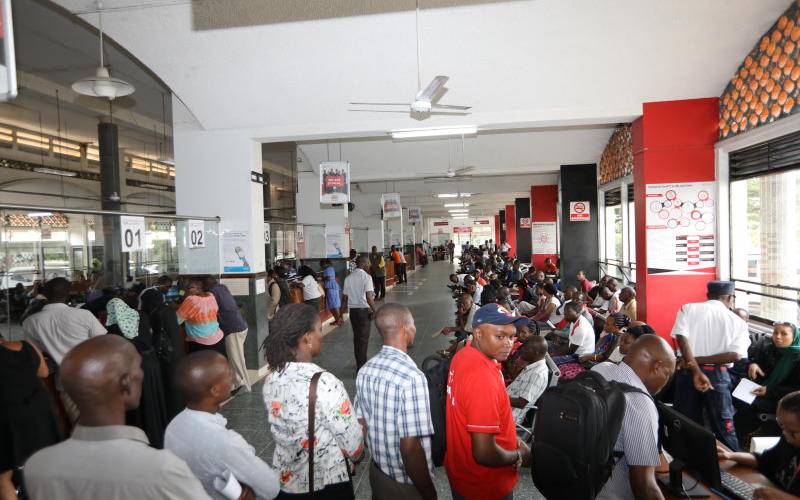 While Kenya's history is replete with economic blueprints ranging from Vision 2030 to the Big Four Agenda, there has not been clear articulation of the principles guiding the collection of revenue to fund the country's growth plans.
And as Kenyans find themselves facing a mountain of debt and its attendant high taxation policies that touch on everything from bread to infant milk, the anger is palpable.
Now more than ever, there is a great need to have a new tax policy that outlines the principles that will guide the Kenyan economy into prosperity.
Ideas around taxation principles have been floated by various thinkers over the last few centuries. Adam Smith wrote in the Wealth of Nations that "…the economic incomes of private people are of three main types: rent, wages and profit. Ordinary taxpayers will ultimately pay their taxes from at least one of these revenue sources."
In his mind, Smith must have classified the entire economy into the three factors of production of land, labour and enterprise. His ideas have been enriched over time and today we also include the fourth factor of production which is capital – whose income is in the form of interest.
In many ways, these four factors of production might be compared to the four legs of a table that give it stability and balance. They are the four building blocks of the economy – emphasising one at the expense of others creates an imbalance and generates instability across the entire system.
Of all the four factors of production, it is the entrepreneur who has borne the brunt of over taxation.  From the introduction of the digital service tax targeting online businesses to the increase in VAT on fuel products, and now with the controversial minimum tax laws, the catalogue of obstacles facing the business community is alarming.
All this while, the Covid pandemic is ravaging the economy, leaving many jobless and contributing to a very restless environment. Whereas many might hope that the full reopening of the economy will help mitigate this harsh environment, there is a wave of discontentment across the country that calls for a fundamental transformation of our economic model into one that values and promotes enterprise and innovation.
Take a quick survey and help us improve our website!
In sharp contrast, the factor of production associated with capital appears to have been spared from the harsh taxation regime evident in the other areas. The Treasury proposal to remove the excise tax of 20 per cent on bank loans will lessen the tax load in the banking sector by up to Sh7 billion annually. There was a promise that this could see banks reducing loan costs, but these claims have been impeached by evidence on the ground pointing to the contrary.
Such examples reinforce a narrative that Kenya's economic model is anchored on punishing enterprise but rewarding capital.
In the final analysis, a sense of balance and stability can only be achieved through a new tax policy that equally draws from all the factors of production.  Through a spirit of shared responsibility, Kenya can be able to raise enough tax revenue without one party feeling overburdened.
The writer is Chief Economist at Mentoria Economics
Finance Bill 2021 hints at increasing the VAT rate
The Finance Bill 2021 has proposed to remove the requirement for the Cabinet Secretary, National Treasury and Planning to table any VAT Regulations to Parliament for approval.
Experts point out that if this proposal is passed into law, then National Treasury will be able to come up with new tax measures and implement them without any oversight from the National Assembly.
Apart from Kenya, all other member states of the East African Community Countries have pegged VAT at 18%. Pressure is also mounting from the International Monetary Fund for Treasury to increase VAT so as to boost tax revenue collection.
According to an analysis by accounting firm KPMG, this proposal implies that new VAT Regulations will be implemented without any prior approval by the National Assembly.
"If this amendment in the Finance Bill is passed into law, this will raise a Constitutional concern as the National Treasury will be at liberty to implement new VAT legislation without going through the National Assembly for approval," said Peter Kinuthia-Director & Head of Tax and Regulatory Services, KPMG Advisory Services.
At present, any tabling of regulations before the National Assembly is provided for under the Statutory Instruments Act (STA), which includes a procedure for parliamentary scrutiny of all statutory instruments.
The STA provides that the Cabinet Secretary shall, within seven (7) sitting days after the publication of a statutory instrument, ensure that a copy of the statutory document is transmitted to the responsible Clerk for tabling before Parliament.
The STA further provides that where a copy of a statutory instrument required to be laid before Parliament is not so laid, it shall cease to have effect immediately after the last day that it was supposed to be so laid.
"On this basis, the proposed deletion in the Finance Bill goes against the spirit of the Constitution as envisaged in the STA as it seeks to remove the Parliamentary oversight on Regulations," said Kinuthia.
The Finance Bill, 2021 (the Bill) was introduced for first reading in the National Assembly on 5 May 2021.
This is consistent with the recent norm where Finance Bills are introduced for debate before reading the budget in June of each year.
The COVID-19 pandemic has impacted the Government's ability to meet its expenditure requirements amid pressure for additional resources to service the current debt load.
"This informs the additional tax revenue mobilization measures contained in the Bill, to finance the ambitious KSh 3.6 Trillion 2021/22 budget," said Kinuthia.
VAT on Bread
Another contentious proposal in the Finance Bill 2021 that is likely to elicit sharp public anger is to charge VAT on bread, an essential item on the table of many households.
"The proposed change of VAT rate, contained in the Finance Bill 2021, on the supply of bread from zero rate to VATable will increase the price of this product which is a staple food for the ordinary Kenyan. The proposal to subject ordinary bread to VAT is likely to face a lot of pushback due to reduced incomes arising from the containment measures introduced globally to fight the COVID-19 pandemic," said Kinuthia.
The Bill also proposes to include more goods and services in the excise duty regime such as locally manufactured sugar confectionaries and white chocolates and re-introduce excise duty on betting at a rate of 20% of the amount wagered or staked.
"This could see punters pay billions of shillings in tax. The tax was initially introduced in the year 2019 but was removed in July last year through the Finance Act 2020 following lobbying by betting firms. If this proposal is passed, the current duty reprieve will indeed be short-lived," said Kinuthia.
He added that the reintroduction of the excise duty at 20% could see a situation where key industry players exit the market, citing an unsustainable and unfavourable business environment.
ALSO READ: Kenya's Parliament nods Bill to hike VAT, Individual and Corporate tax in 2021
Global Shipping Line Hapag-Lloyd Enters the East African Market
NAIROBI, Kenya, May 15 – Global shipping line Hapag-Lloyd has entered the East African market with weekly sailings between China, South-East Asia, Kenya and Tanzania.
In a statement, the company says it will deploy seven 2,800 TEU vessels to the service, which will arrive in Kenya and Tanzania next week and offer connections to Hapag-Lloyd's global network.
"The new East Africa Service 3 (EAS3) will offer direct weekly sailings between China, South-East Asia, Kenya and Tanzania with very competitive transit times. In addition, the EAS3 will offer excellent connections to Hapag-Lloyd's global network via the hub ports of Singapore, Port Kelang and Shanghai," the company said.
Hapag-Lloyd entered the Sub-Sahara African market about 13 years ago and has seen steady and significant growth in transported volumes to and from Africa since then.
In East Africa, the China Kenya Express Service (CKX) connects Kenya with some of the most important ports in Asia, such as Singapore and Shanghai, while the East Africa Service 2 (EAS2) connects the East African country with the west coast of India and Jebel Ali in Dubai.
The company says in March 2021, it opened a new office in Kenya to better serve and be closer to its customers. The global firm added that while the main business will be managed from the port city of Mombasa, the company will also have an office in Nairobi.
Hapag-Lloyd also serves landlocked East African countries – such as Uganda, Rwanda, Burundi and South Sudan – with regular inland connections to and from Mombasa.
As part of its growth strategy, the shipping company says it will also endeavour to develop inland connections to Somalia, Southern Ethiopia and Northern Tanzania.
"Hapag-Lloyd has been steadily expanding its business in East Africa in recent years as part of our strategic focus on selected growth markets worldwide," said Dheeraj Bhatia, Senior Managing Director Region Middle East at Hapag-Lloyd. "Our new EAS3 service will create a new option for our customers and help us to forge even stronger connections between this flourishing region and the rest of the world."
Hapag-Lloyd has also been strengthening its offerings and presence in West Africa in recent years. For example, in October 2019 the Middle East India Africa Express (MIAX) service has been launched, providing direct and fast connections between Middle East, India, South Africa and key markets in West Africa such as Ghana and Nigeria.
In September 2020, a new office was opened in Lagos, Nigeria. And, in mid-March 2021, Hapag-Lloyd has signed a sale and purchase agreement with the Dutch container shipping company NileDutch.
The acquisition of NileDutch allows customers to benefit from an even denser network and a much higher frequency of sailings, particularly from and to locations in West and South Africa. Currently, the completion of the transaction is subject to the approval of the responsible antitrust authorities.
Hapag-Lloyd now has five own offices on the continent: in South Africa, Egypt, Ghana, Nigeria and Kenya. In addition, it recently opened a Quality Service Center in Mauritius.
The first westbound voyage of the EAS3 will start in Shanghai on 29 April 2021 with an estimated arrival in Mombasa on 23 May 2021. Further vessel and schedule details will be announced as soon as possible.
The port rotation will be as follows – Shanghai ▪ Ningbo ▪ Nansha ▪ Singapore ▪ Port Kelang ▪ Mombasa ▪ Dar Es Salaam ▪ Port Kelang ▪ Singapore ▪ Shanghai.