Danger in the fields: Discarded bombs maim Isiolo locals
What had started as just bad day for John Ndung'u after being sent away from school for arriving late turned tragic when an explosive device belonging to a scrap metal dealer who had visited his home exploded.
His father and the scrap metal dealer died on the spot while Ngung'u was left with painful scars that have affected his education.
The 19-year-old teenager recounts how, on the fateful day in 2010, he woke up, took breakfast and bid his father, mother and siblings' good bye and rushed to school since he was late. By then he was a standard four pupil at Elsa Ntirim Primary School.
The family lived in Elsa Ntirim, a village in Isiolo which borders Meru County.
The boy, the seventh born in a family of nine, while at school, was sent back home since he was late.
"I then rushed back home after I was sent back for arriving a bit late," he recalls.
He did not know that would be the last time he saw his father alive.
When he got home at around 9am, Ndung'u found a scrap metal dealer in their compound. He wanted to buy scrap metals. His father, mother and four siblings were outside.
The innocent scrap dealer was carrying some scrap items, one of which was an explosive. He might have collected it from the nearby military training ground, probably left behind by soldiers from the School of Infantry (SOI) in Burat ward, Isiolo County.
His mother had gone to their store to collect some metallic containers for sale.
"The dealer innocently hit one of the metals he had collected, and it exploded. I blacked out," the 19-year-old recalls.
His father and the scrap metal dealer died on the spot. The explosion prompted the soldiers, whose camp is nearby, to rush to the scene. According to Ms Nyaruai, they collected the pieces of the explosive and left without a word.
Her mother rushed him to hospital and, days later, she buried her beloved husband in their compound.
Ndung'u, now a form one student at Tumbori Secondary School in Meru County, was hospitalised at Isiolo Referral Hospital and was in a comma for two months.
Ms Ann Nyaruai, his mother, 64, insists that Ndung'u, then aged 10, was a very energetic and determined boy who had bought himself two rabbits which multiplied to 150.
From the day of the explosion, Ndungu's life changed. His health was affected and he is still suffering 10 years down the line.
He woke up from the two-month comma and stayed in the hospital for a while. The family had not broken news that his father had died. After being discharged from the hospital and shortly after arriving home, he spotted a grave in their compound.
"That is when I gathered courage and told my son that his father had died from the explosion. He was devastated," said his mother.
Now, the 19-year-old says he is still psychologically traumatised. He sometimes misses school due to lack of fees and poor health.
He suffers from fatigue, chest and limb pains. He is also unable to walk for long distances.
"There are times when I stay at home for two weeks, missing school because I'm sick. But I thank God I survived the explosion," he adds.
The family now wants the government to intervene and help Ndung'u get necessary treatment to remove the remaining metallic substances in his body. They also want to be compensated.
Ms Nyaruai's effort to seek redress from military officials at the camp proved futile. She claims she was chased away by soldiers manning the gate when she went to ask help from the army to settle her son's hospital bill.
"The area is a food basket for Isiolo town. A majority of residents are farmers who are often disrupted by the military activities," Ms Nyaruai said.
Several people have died, acquired permanent disabilities, been injured, suffered burns, developed hearing problems while others have been left with scars after unknowingly touching, playing with, carrying or hitting uncollected military ordnances in the area.
The ordnance abandoned by soldiers not only ruined Ndung'u's dream of becoming a doctor but has also caused misery to many families in Kakili, Maili Saba, Maili Tano, BBC and Elsa Ntirim areas.
Ms Monica Athbital, a mother of four, vividly recalls how her life changed for the worse.
When she moved to Kakili village years ago, she hoped to make a decent living by engaging in farming since the area is very fertile.
Apart from farming, she occasionally engages in charcoal burning to fend for her young family since she is the sole bread winner after her husband deserted them.
One day, while she was fetching firewood at a nearby thicket, she claimed to have heard a gunshot and a bullet buzzed close by, missing her by luck.
While she was trying to contemplate what happened, she heard a second gunshot.
She next woke up at Isiolo Referral Hospital after a Good Samaritan intervened. A skull X-Ray revealed that a bullet had lodged in her skull.
She was later operated and the bullet removed, but she developed a hearing problem till date.
Mr Ibrahim Hussien, another victim, sustained injuries on his hand, legs and his private parts after a scrap metal dealer unknowingly sold him a bomb, which detonated as he went on with his daily activity as a blacksmith.
Mr Hussein decried the government's failure to compensate victims, saying nobody seems to pay much attention despite cases of death being reported.
He said the army does not even cater for treatment.
There is also a tug-of-war over encroachment between the military and locals, with both factions claiming ownership.
But SOI Commandant John Warioba denied claims of military abandoning live explosives, saying soldiers do not fire bombs while training in the area but only fire small arms (rifles).
"When we want to do firing of bombs, we go far to Lalesoro, Samburu County; we don't do any firing of high trajectory weapons. We have nothing to do with their allegations," said the commandant.
He also maintained that no victim had complained or reported the matter to the military base.
On alleged encroachment, Mr Warioba said the military has clear boundaries with title deeds to prove ownership, adding that the matter is being handled by the National Land Commission (NLC).
"We have had two sittings with NLC on the same and they are yet to finalise on the issue, I cannot comment more," the military official said.
Isiolo Governor Mohamed Kuti said there is need to have a thorough enclosure and relocate the military bases in Isiolo to isolated areas since the town is rapidly growing.
Dr Kuti held that there is tension between communities and the military since they are expanding their land and some bases are even claiming areas very close to the growing town.
"We have heard explosions, people maimed, serious injuries and people losing their limbs in areas where the military practices with live explosives and bullets. There is an urgent need to address the issue of explosives abandoned by both our army and the British army," Mr Kuti said.
Why you could soon pay more for a new TV, phone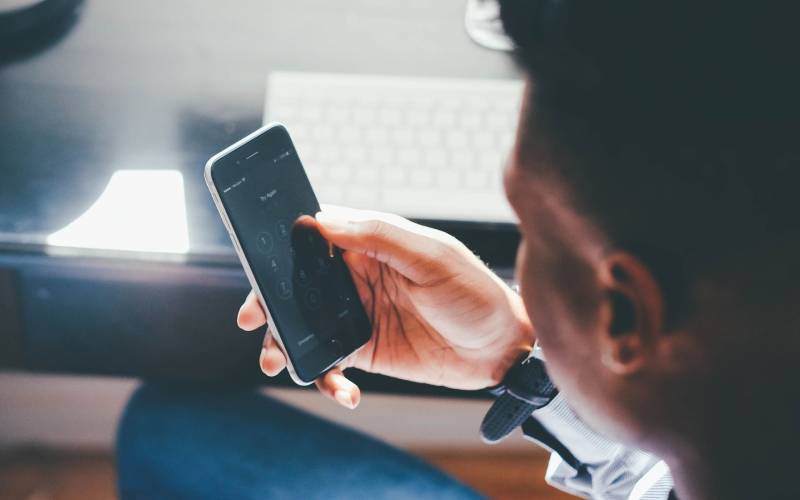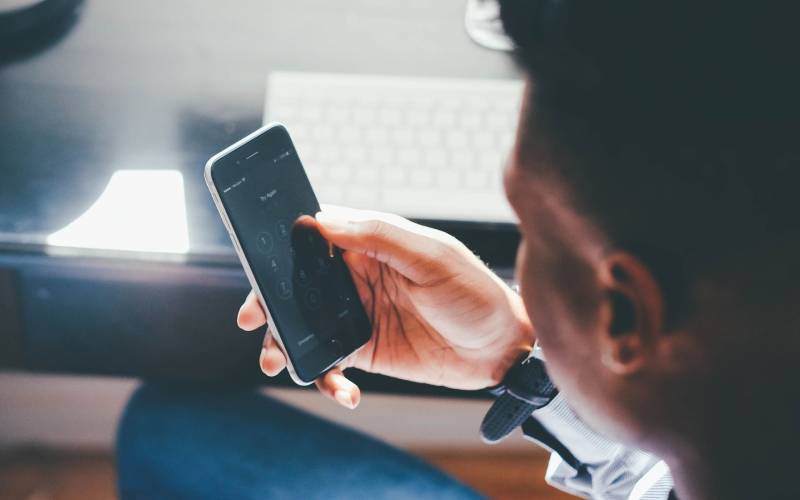 The shortage of silicon chips, which drive a lot of electronic gadgets, will mean increased prices of electronic gadgets that use them.
Covid-19: Kenya records 66 new cases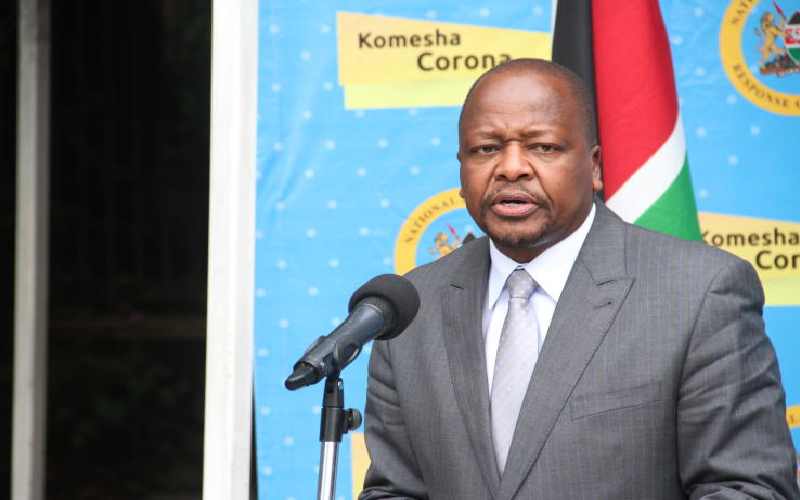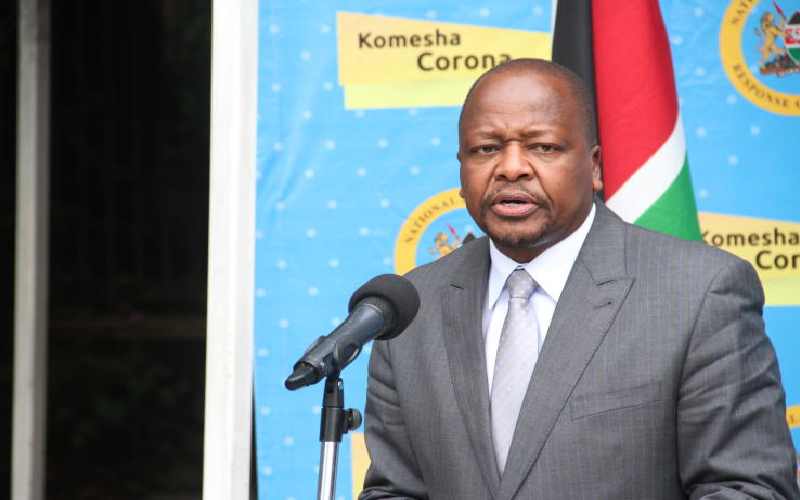 Health Cabinet Secretary Mutahi Kagwe said the ministry has recorded 12 fatalities in the last 24 hours. [File, Standard]
Kenya has recorded 66 new Covid-19 cases in the past 24 hours, a positivity rate of 3.6 percent, raising the country's caseload to 163,620. 
The Health Ministry said in a statement that the new infections were discovered in 1,833 samples taking to the cumulated tests conducted so far to 1,721,122.
Out of the new patients, 45 are male, whereas 21 are female, with the youngest carrier aged six, and the oldest aged 81.
Of the new cases, one is a foreigner, while the rest were Kenyans.
Distribution
In terms of counties distribution, Nairobi recorded 32 cases, Kisii 11, Meru 5, Uasin Gishu 4, Nakuru 3, Elgeyo Mrakwet, Homa Bay, Kakamega, Kericho, Kiambu, Laikipia, Mombasa, Nandi, Nyandarua, Trans Nzoia and Turkana a case each.
In terms of sub-county distribution, the 32 cases in Nairobi are from Westlands (4), Langata and Starehe (3) cases each, Embakasi West, Kasarani, Kibra, Makadara and Roysambu (2) cases each while Dagoretti North, South, Embakasi Central, East, North, South and Ruaraka (1) case each.
In Kisii, the 11 cases are from Bonchari and Kitutu Chache (4) cases each while Bomachoge Borabu (3) cases.
Health Cabinet Secretary Mutahi Kagwe said Kenya's Covid-19 toll reached 2,907 on Saturday after 12 were confirmed dead in the last 24 hours.
A total of 1,122 patients are currently admitted to various health facilities countrywide, while 4,783 patients are on Home Based Isolation and Care.
Take a quick survey and help us improve our website
Take a survey
One hundred and thirty-four (134) patients are in the ICU, 23 of whom are on ventilatory support and 85 on supplemental oxygen. Twenty-six (26) patients are on observation.
Another 89 patients are separately on supplemental oxygen with 83 of them in general wards and six (8) in the High Dependency Unit (HDU).
Vaccination
Kenya has as of today, vaccinated 917,068 against the Covid-19 disease countrywide.
Of these 280,876 are aged 58 years and above together with others, Health workers are 160,947, teachers so far vaccinated are 143,684, security officers 77,417 while 254,144 are the other categories.
Charterhouse: The Making of Kenya's little dirty bank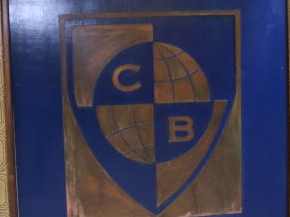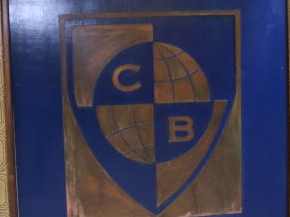 In 2006, the Central Bank of Kenya (CBK) placed Charterhouse Bank under statutory management; it had 10 branches in Nairobi, Kisumu and Mombasa.