CS Wamalwa pleads with locals to back water projects : The Standard
Residents of Teso have been urged to embrace multi-billion projects initiated by the national government.
Speaking at Lwanya Catholic Church on Sunday, Devolution CS Eugene Wamalwa urged locals not to oppose projects meant to improve livelihoods.
Wamalwa's plea comes days after residents of Koseny in Teso North Constituency vowed not to move from their ancestral land in order to pave way for construction of Kocholia Multipurpose Water dam.
Kocholia and Angololo Multipurpose Water projects are to be constructed in Teso.
SEE ALSO :'No one has died due to hunger'
Wamalwa said the key solution to the perennial floods of Teso and Budalang'i was construction of dams to collect water from Malakisi, Malaba and Nzoia River.
"Residents should support the projects by giving out land, the projects will benefit some parts of Uganda and neighbouring counties like Bungoma," said Wamalwa.
He went on: "We have got money for the projects and to facilitate compensation for the land the Government would acquire for the projects."
He said the project would ensure production of sufficient food through irrigation.
Governor Sospeter Ojaamong downplayed residents' 'resistance' towards the water projects.
He attributed last week's incident where villagers at Koseny opposed the Kocholia Multipurpose project at a meeting organised by county government officers to get views of the locals.
"The place the meeting was held is not where we intend to put up the project and those people (hecklers) were incited by some politicians," said Ojaamong.
Register to advertise your products & services on our classifieds website Digger.co.ke and enjoy one month subscription free of charge and 3 free ads on the Standard newspaper.
Related Topics
Devolution CS Eugene Wamalwamulti-billion projectsTeso Residents
Comments
comments
No decision yet on when schools will open, says Magoha
Learning institutions will not reopen on June 4 as was earlier scheduled, Education Cabinet Secretary George Magoha has said.
Speaking after he received an interim report from the 10-member Education Response Committee on Covid-19 at the Kenya Institute of Curriculum Development yesterday, Prof Magoha said schools will remain closed until the Covid-19 situation is contained.
"Parents should prepare to stay with their children longer until the health situation in the country stabilises. As at now, I cannot say when schools will resume. For me timelines and national exams are not a priority, they can even stay until January," Prof Magoha said.
The Ministry of Health projected that the rates of Covid-19 infections are likely to hit a peak in August-September.
"The ministry takes these projections seriously, especially in view of the fact that more than 359 of our schools are currently designated as quarantine and isolation centres."
The CS asked parents to be prepared to face the reality of an extended closure of schools.
He said the government cannot sacrifice the health of children for the sake of an education that can wait to be offered later, when the safety and health of children can be guaranteed.
"The ministry will desist from focusing on schools' reopening dates and instead give priority to putting in place solid mitigation measures."
Prof Magoha downplayed some of the recommendations of the task force and said the report is too preliminary to be acted on.
The ministry, he said, will review the report before advising the country on the steps to be taken regarding the academic calendar and the level of preparedness that will be required of all stakeholders involved in the running of schools.
"There are several committees set up by President Uhuru Kenyatta on the response to the pandemic. I will look into the report and we will have to remove some of the recommendations made by the Education task force and retain others."
The ministry of Education, he said, will table some of the proposals before the National Emergency Response Committee this weekend for further consultations to inform the decision on reopening schools
"These consultations will also take into consideration the fact that the current government restrictions announced by President Kenyatta will expire on June 6," he said.
Details in the committee's report revealed that the team is proposing that this year's national examinations be pushed to a date not earlier than February next year.
Credible sources on the committee also revealed they have advised that schools be reopened in September.
The report prepared by the Dr Sarah Ruto-chaired committee recommends that the Ministry of Education change the academic calendar to start in September and provide all resources required to keep schools running.
Other recommendations are that school funds that were meant for first term, second and third term should be released in whole in September once classes resume.
Prof Magoha, who seemed to have disagreed with some of the details of the report, said the decision to reopen schools should not be hastened.
He said even though Covid-19 may linger, the ministry has started putting in place measures to ensure children are safeguarded and high levels of hygiene are maintained in schools.
"We will start putting water in our schools and put all the other measures in place for both learners and teachers," he said.
On private schools, the CS said all learning institutions are closed and those enrolling learners for second term are going against the ministry's regulations.
He, however, said parents who choose to pay for their children to attend online classes should do it voluntarily.
"Private schools depend on parents and those that have their children studying online should pay," he said.
Comments
comments
Raphael Lekolool appointed Postbank Managing Director
Postbank Board of Directors' Chairman, Mr. Ntoros Baari Ole Senteu, Friday announced the appointment of Raphael Lekolool as the new Postbank Managing Director effective June 1, 2020.
This follows the retirement of Ms. Anne Karanja from the Postbank after serving in the position of Managing Director for the last six years.
Prior to this appointment, Anne had served in different senior management positions in the same Bank.
In his role as the Managing Director, Mr.Lekolool will be riding on a strong foundation of the existing customer base and digital platforms in pursuit of growing the Bank's market share while executing the Bank's strategic Plan.
Get breaking news on your Mobile as-it-happens. SMS 'NEWS' to 20153

The financial world is going digital and one of Postbanks's priority areas is to exploit technology to ensure customers can handle most of their financial transactions online.
With his vastexperience in banking, micro finance and insurance sectors, Lekolool is well placed to drive the Bank's business to the next level while offering customer driven products.
"I have full confidence that my successor, Mr. Lekolool will steer Postbank to greater heights. I take this opportunity to wish him a successful tenure." said Ms. Karanja.
"We appreciate the stewardship of Ms. Anne Karanja which kept Postbank focused on inculcating a savings culture among Kenyans." reflected Mr. Baari Ole Senteu, the Board Chairman. "We wish her well in her endeavors as she continues serving the nation in different capacity"added Mr. Senteu.
Prior to this appointment, Mr. Lekolool was the Enterprise Risk Manager at UAP, Old Mutual and Head of Internal Audit at Faulu Microfinance.
He is an MBA graduate of Cardiff Business School and holds a BSc. Degree in Banking from University of Manchester.
Tell Us What You Think
Comments
comments
Kenya: Expect More Rains, Warns Met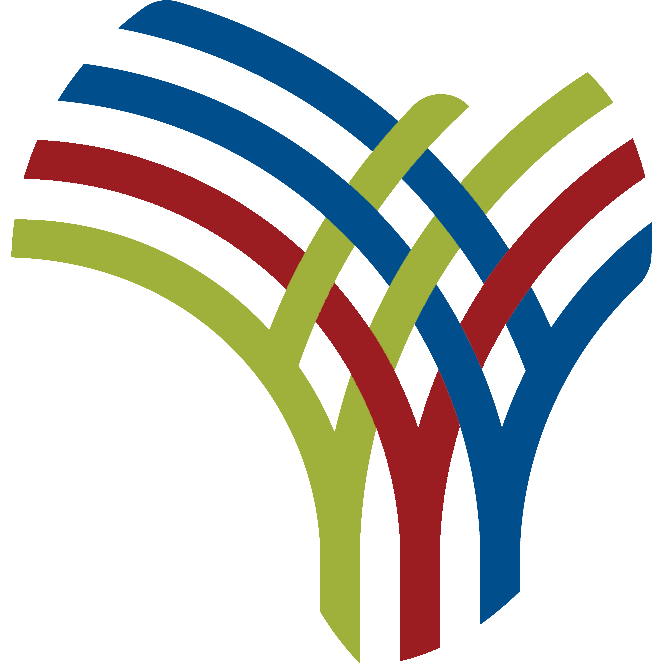 The meteorological department has warned that heavy rains are likely to return in western parts of the country starting next month, leading to more cases of flooding and landslides.
Enhanced rains in the months of June, July and August, as well as attendant cooler than average temperatures could lead to an increase in cases of respiratory diseases like asthma, pneumonia, flu and common colds, said meteorological department director Stella Aura.
Similarly, vector-borne diseases such as malaria and others like cholera are likely to increase in the Lake Victoria Basin as well as parts of the Rift Valley due to the conducive temperatures that favour their spread.
Ms Aura said cases of flooding will still in happen in low lying areas across the country as well as landslides or mudslides in hilly areas of western and central and some parts of the Rift Valley.
"The outlook for June-July-August rainfall season indicates that the Rift Valley highlands, Lake Basin Region and north western regions will receive enhanced rainfall," said Ms Aura.
She further noted that most areas in central and Nairobi will experience cool and cloudy conditions with occasional rain and drizzle with temperatures likely to be cooler than average.
Comments
comments