COVID-19: Essential services that are exposing you to the virus
Kenyans are sitting on a time bomb unless some weak links in the fight against coronavirus are quickly fixed.
ALSO READ: Hygiene practices to teach your kids
The difficult fight against the virus is made more complicated and riskier within the crowded jails, where hand-washing with soap and exercising social distancing in the relatively small blocks and cells are still a mirage and may cost the country dearly. 
Breeding grounds
An estimated 1.3 million boda boda riders have decided to cast away the helmets meant for their passengers for fear of spreading the coronavirus.
The boda boda operators said they are torn between risking infecting their customers by offering them unsanitised helmets or breaking the traffic law which insists that every passenger must wear the protective gear. "There is no way we can sanitise a helmet," Kenneth Onyango, the secretary general of the Boda Boda Association of Kenya explained.
The alternative, Onyango said, was for regular boda boda customers to buy their own helmets.
Meanwhile, some salons and barbers have established strict rules for their clients to avoid contracting the disease.
Mobile money
ALSO READ: My word: Can history help us through uncertain times?
"I am only dealing with clients I know. I live in an area where there have been fears of coronavirus," Mirriam Muthoni said.
The beautician who runs a salon in Utawala, Nairobi, now insists to be paid through mobile money transfer.
When a client insists on paying cash, she has resorted to using methylated spirit to sanitise the paper currency before touching with her gloved hands.
And while the government has directed that the tuku tuk public service operators carry only one passenger, a spot check in parts of the city and it's environs has shown that the interior of this vehicle had no adequate space to actualise social distancing.
Kenneth Ogoi, who operates in Athi River, said while he is uncomfortable with his clients breathing down his neck, there is nothing he can do.
"I am not comfortable with the space inside a tuk tuk in these times of the coronavirus. But at the end of the day, I must earn a living," he said.
But even as Kenyans scramble for alcohol-based sanitisers to keep the virus at bay, Dr Susan Kaguchia told listeners in a vernacular radio station to be extremely careful not to apply them in their kitchens.
ALSO READ: Creative ways to stay in touch with friends during social distancing
Most sanitisers in the market, Kaguchia said, are highly explosive and could easily catch flames if applied near a fire.
For More of This Stories Subscribe to the Standard Epaper to get a copy of Eve Woman in the Standard
Do not miss out on the latest news. Join the Eve Digital Telegram channel HERE.
The views and opinions expressed here are those of the author and do not necessarily reflect the official policy or position of Evewoman.co.ke
Comments
comments
An Executive Order by President Uhuru Kenyatta
An Executive Order by President Uhuru Kenyatta has abolished the Presidency and instead put the office of the Deputy President under the office of the president.
THE PRESIDENT
EXECUTIVE ORDER NO. 1 OF 2020
THE ORGANIZATION OF GOVERNMENT
IN EXERCISE of the powers conferred by Article 132 (3) (b) of the Constitution, as read with all other enabling Laws, I, UHURU KENYATTA, President and Commander-in-Chief of the Kenya Defence  Forces, order and direct:
(i) THAT the Government shall be organized as set out in this Order;
(ii) THAT this Order contains portfolio responsibilities and changes made in the structure of Government;
(iii) THAT this Order assigns functions and institutions among Ministries and State Departments; and
(iv) THAT this Order supersedes Executive Order No. 1 of 2018 (Revised) issued in July 2018.
Get breaking news on your Mobile as-it-happens. SMS 'NEWS' to 20153

ISSUED under the HAND AND SEAL of the President of the Republic of
Kenya at State House, Nairobi this 11th day of May, 2020.
UHURU KENYATTA,
PRESIDENT.
Click here–> Executive Order No. 1 of 2020 formatted final Updated
Tell Us What You Think
Comments
comments
ARTIST SPOTLIGHT: Pinnto, fast-rising Kenyan musician who is destined for greatness
I love good music and whenever I come across an artist who makes dope jams, I always feel the need to inform other people about them because as they say, sharing is caring.
Also read: Gengetone is still alive, kind of
The talented musician I want to tell you about today is none other than Bernard Oduor Nyariro, popularly known as Pinnto.
His dad was a DJ and coupled with the fact that he knew that he had a special gift, this inspired him to start writing his own songs. As he was growing up, Pinnto looked up to the likes of Jua Cali, E-Sir and Nonini.
Pinnto has been doing music professionally for the last 8 years but it's only a few years back when people started to notice how talented he is.
Asked why it took him so long to get his name out there, the fast-rising dancehall singer explained that it takes long to penetrate the Kenyan music industry because one must have good quality and show that they are serious.
He is a very versatile artist which means that today you will find him spitting bars today and doing a dance hall jam the next day and Gengetone the day after that. However, he says if he does a Gengetone jam he will be careful.
Pinnto dreams of working with Khaligraph Jones, Masauti, Sauti Sol, Timmy Tdat so if they are reading this, please reach out to this guy.
He recently released a new song titled Under Curfew and it has been getting a lot of love. Interestingly, he wrote the wrote the some time back and decided to release it now that we are under a nationwide curfew.
Watch his latest jam titled Under Curfew below and tell us what you think.
Comments
comments
Nigerian stars demand justice for student raped, killed in empty church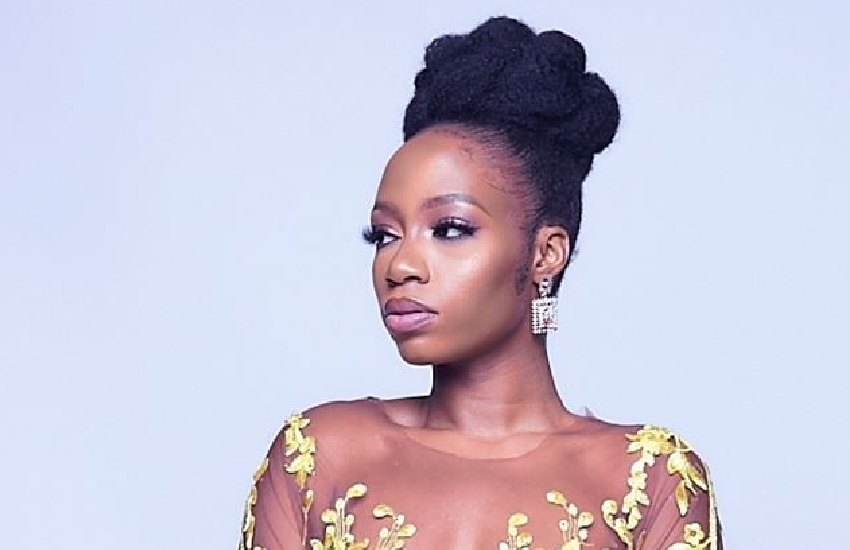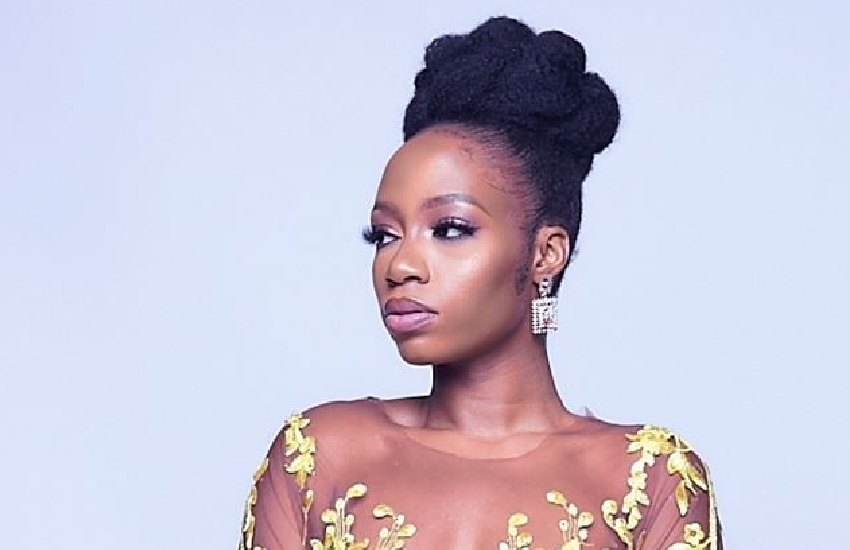 Nigerian stars have joined calls for the arrest and prosecution of person(s) behind the rape and killing of a microbiology student, Uwaila Vera Omozuwa, at an empty church in Benin City, southern Nigeria, on Saturday, May 30, 2020.
At the forefront on why the culture of rape in Nigeria should end and perpetrators of such heinous crimes brought  to book, is former Big Brother Naija housemate Khafi Kareem who on June 2, via Twitter, revealed that she was, at some point in her life raped too, and demanded justice for Omozuwa.
Sharing the struggles of victims, Khafi said she confided the harrowing experience to a close associate who blamed her for getting raped.
The reality TV star narrated that the backlash after the harrowing ordeal made her feel guilty and ashamed.
She forgave the rapist, who blamed alcohol for the act, a move she says she does not want repeated and urged victims to speak out and feel no shame in sharing their stories.
"#WhyIDidntReport – because he apologised right after. Because I made myself believe him being drunk was an excuse. Because the one person I did tell said I caused it. Because I felt dirty and ashamed. #WeAreTired," tweeted the personality.
"Yes, this did happen to me. I'm sharing in the hope that others will feel no shame in sharing what happened to them. Please don't deflect or say it is not my story when it was already hard enough sharing it."
Comments
comments