Court detains Sh21 million KCB theft suspects for more days
Monday, September 24, 2018 13:51

By LUCY MKANYIKA
Wundanyi court has ordered two Kenya Commercial Bank (KCB) #ticker:KCB workers arrested last week on suspicion of stealing Sh21 million detained for five more days to allow investigations to be completed.
Resident Magistrate Emily Nyakundi said Mr Peter Ngoda and Benedict Mativo will remain in custody at Wundanyi police station until September 28.
Magistrate Nyakundi said the detention will allow the prosecution to complete their investigations before they appear before her on Friday.
The court issued the order after the prosecution council Jethron Okumu asked the magistrate to detain the two suspects longer to enable investigations to be completed.
Mr Okumu noted that the investigations were wide and needed time to be exhausted.
In the notice of motion to the court, he also noted that the two workers were the core suspects in the case of stealing by servant.
The two were bank officials were responsible for the care and custody of the bank's safe between September 17-20.
It is alleged that the funds went missing in the four days.
"Leads pointing to the recovery of the cash have been established," read the statement.
Mr Ngoda and Mr Mativo were being held at Wundanyi police station pending investigations.
Sources at the Criminal Investigation offices told the Nation that the prosecution had already established a strong case against the respondents.
"The CCTV footage show that they were the ones who took the money," said one of the officer who declined to be named because he was not allowed to talk to the media.
The employees had reported to the manager that the codes had refused to open the safe which made the manager seek for assistance from their Nairobi headquarters offices.
The manager then called the police who arrested the two senior staff on Friday.
Kenya Power in deal to address illegal connections
NAIROBI, Kenya, May 11 – Kenya Power has partnered with Community Based Organisations (CBOs) in Mathare, Mukuru and Kibera in efforts to enhance service delivery and stem electricity theft.
This innovative partnership, which is in line with the Company's wider commercial losses reduction strategy, will enlist the support and ownership of the local community whilst enabling Kenya Power to bring its services closer to its customers.
Kenya Power will also open offices in each of the three communities of Mathare, Mukuru and Kibera to effectively and efficiently address customer issues such as power outages, bill queries, and new connections among others.
The Company plans to recover at least KSh 2 billion in the three informal settlements through this collaboration.
 "Under the partnership, the CBOs will act as the Company's ambassadors and report issues to teams based in the new offices. Kenya Power will continue to carry out network maintenance and ensure that all customers in informal settlements are properly metered,"said Managing Director and CEO, Bernard Ngugi.
"We are confident that through this collaborative effort, we will achieve our goal to provide quality, reliable and safe power in informal settlements," added Ngugi.
According to the CEO, the national grid has expanded significantly over the last five years, with high and medium voltage network growing from a total of 56,611 kilometres in circuit length to 84,681 kilometres as at end of June 2020. Over the same period, the customer base has increased from 2.3 million to 8.1 million.
In the Financial Year ending June 2020, total system losses stood at 24.7%.  System losses are divided into technical losses which occur when energy is dissipated through the network, and commercial losses that happen majorly due to electricity theft.
The war on losses is one of the Company's key cogs in its turnaround strategy, and in addition to the CBO approach, the Company, in the last financial year, rolled out a devolved county structure so as to increase its field presence and enhance accountability among staff. 
Further to this, it is currently implementing a smart meter programme under which 6,623 large power consumers and 55,000 SMEs will have benefitted by 30th June this year. 
The combined benefits of error-free data, prompt network problem identification, and audit of energy consumption will go a long way in enhancing service delivery to customers in the business sector.
The Company is also rolling out boundary metering and the goal is to install 302 meters within regional and county boundaries this year. 
In addition to improving system efficiency by reducing losses, the Company's turnaround strategy is premised on enhancing customer responsiveness, increasing sales, improving revenue collection, and managing costs.
This approach has begun to bear fruit, with the Company posting a profit before tax of KShs.332 million for the half-year period ended 31 December, 2020.
Home prices drop as land value increases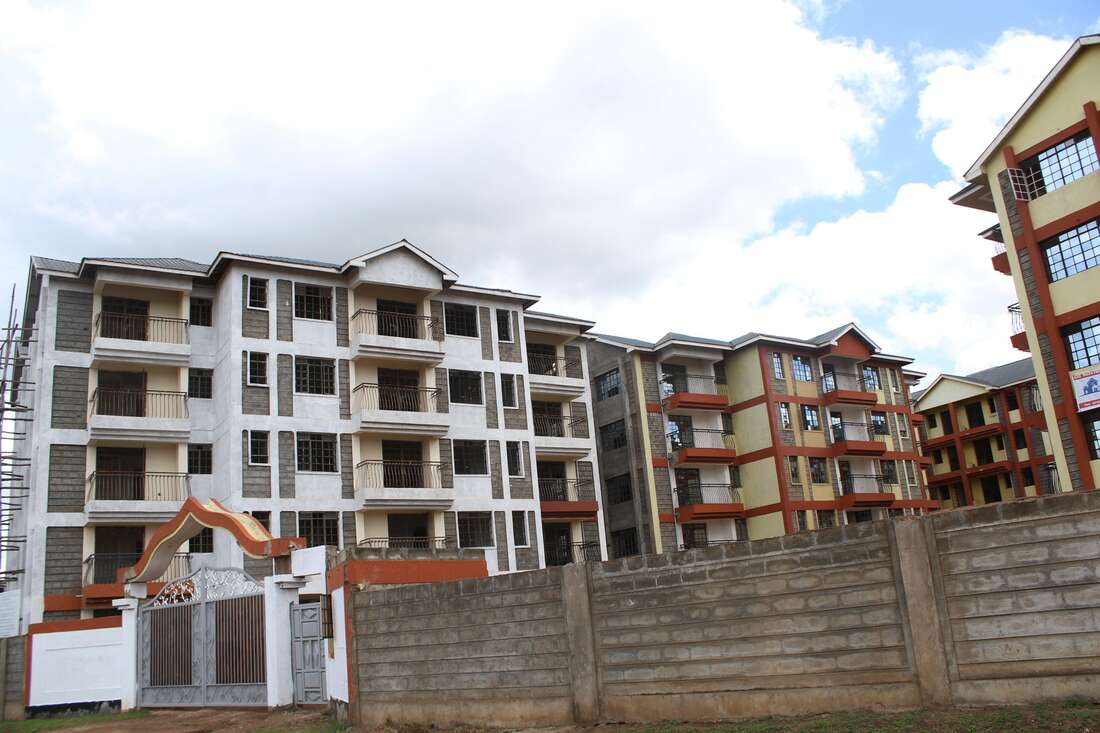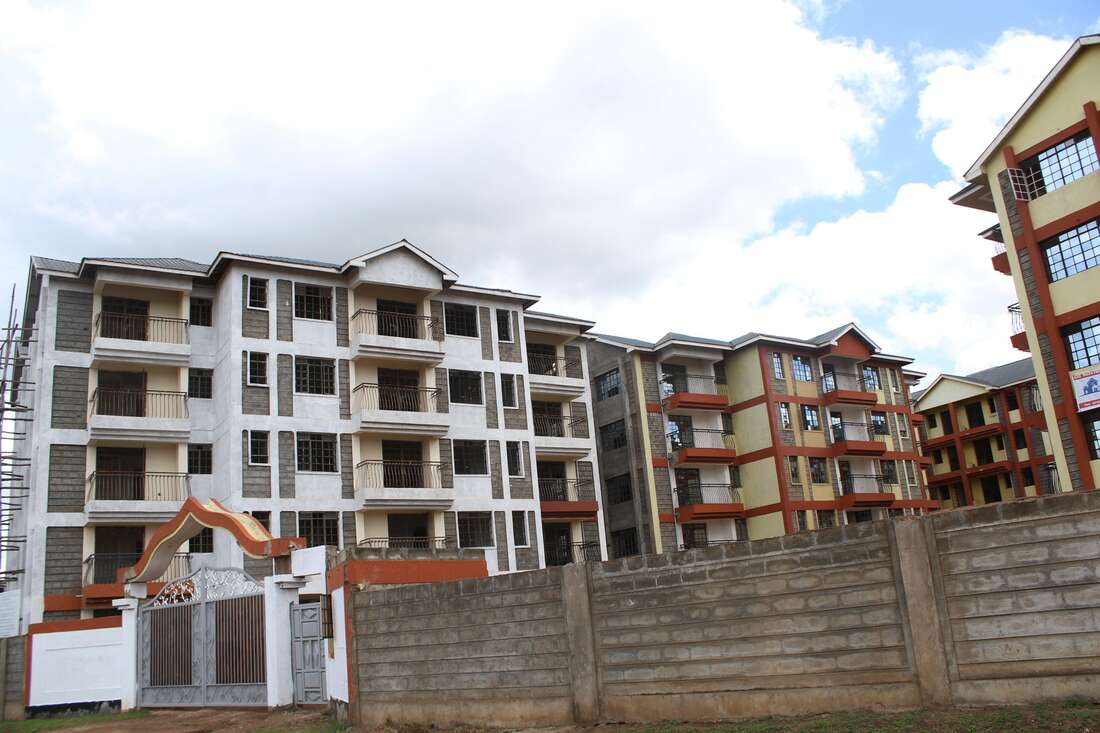 Home prices drop as land value increases
Tuesday May 11 2021

Investors who froze investments in land at the peak of the Covid-19 economic crisis are slowly returning to the market on the improved business environment.
The sluggish price movement has hit property developers and land speculators while offering a bargain to real estate investors.
Land prices in Nairobi and the surrounding counties of Kiambu, Kajiado and Machakos have increased in the three months to March on the back of ongoing recovery from coronavirus hardships that failed to lift home prices.
HassConsult, which conducts a quarterly property pricing index in Kenya, said on Monday that land prices increased 0.2 percent in quarter one — the fastest growth since the country reported the first Covid-19 case in March last year.
Investors who froze investments in land at the peak of the Covid-19 economic crisis are slowly returning to the market on the improved business environment.
But home prices remain subdued, recording a minimal drop of 0.07 percent in the period to March compared to a cut of 1.2 percent in the quarter ended December.
HassConsult has linked the price fall to an oversupply of homes amid reduced demand related to the Covid-19 economic fallout, which has led to job losses, pay cuts, closure of firms and cuts on bank loans and mortgages.
The price movements may look minimal, but the impact is reflected in the fact that land and home prices have recorded double-digit annual increases in recent years on increased demand for real estate.
The sluggish price movement has hit property developers and land speculators while offering a bargain to real estate investors.
Land prices rose fastest in surrounding satellite towns driven by Kenya's growing middle class that cannot afford property in the capital.
"Overall land prices in the suburbs posted a modest 0.2 percent increase over the quarter while the satellite towns saw a
1.5 percent rise," said Sakina Hassanali, head of property development consulting and research at HassConsult.
"While there is flattening of demand, this does not mean that demand is going to be low for long," added Ms Hassanali.
HassConsult data shows that prices of land in areas such as AthiRiver, Juja, Mlolongo, Limuru and Ngong increased by between 0.8 percent and 6.07 percent.
The price of an acre in Ngong increased by the largest margin of 6.07 percent to Sh25 million in March from Sh23.7 million in December.
It rose 4.2 percent in Mlolongo to Sh29.8 million and 3.28 percent in Tigoni to Sh25.2 million.
The land prices boom in satellite towns has been driven by the appetite for home ownership by Kenya's growing middle class.
The high appetite for property saw coffee plantations in Kiambu cleared to pave the way for gated housing estates and shopping centres.
An acre in Kiambu dropped 2.07 percent to Sh37.8 million while Kitengela recorded a 1.59 percent drop to Sh12.4 million.
Land prices in Nyari, Lang'ata and Gigiri rose by the biggest margin of 2.18 percent, 1.26 percent and 1.18 percent respectively in Nairobi.
An acre in Nyari rose to Sh107.9 million and Sh232 million in Gigiri, where the UN complex sits.
Donholm also recorded a price increase, with an acre rising 2.76 percent to Sh70.8 million.
But Riverside and Parklands defied the trend, with price drops of 1.69 percent to Sh338.1 million and 0.92 percent fall to Sh375 million respectively.
Upper Hill is listed as the costliest location, with an acre going for Sh511.2 million followed by Westlands at Sh421.7 million and Kilimani Sh415 million.
Housing has been one of Kenya's fastest growing sectors over the past decade, fuelled by a growing middle class, with returns from real estate outpacing equities and government securities.
This fuelled a boom in land whose prices have increased nearly four-fold in Nairobi and surrounding satellite towns like Kiambu, Ongata Rongai and Kitengela.
The feverish rise in house and land prices has led to a bubble, setting the stage for multi-billion shilling loan defaults from property developers who had placed their bets on Kenya's real estate.
Home prices in high-end estates shrugged off the bearish market to record marginal gains while houses in estates targeted by the middle class like Donholm and suburbs of Juja, Rongai and Kitengela recorded drops. Donholm, Juja, and Rongai homes fell 0.6 percent, 4.2 per cent and 1.5 percent respectively.
On average, the cost of homes in Muthaiga rose 2.6 percent, Loresho (2.8 percent) and 2.4 percent in Kileleshwa.
AZA Finance Raises $20 Million in Funding
Kenya-based fintech startup, AZA Finance, has raised $20 million in funding over the last 18 months. Furthermore, the firm has now expanded into South Africa with the acquisition of cross-border payments specialist, Exchange4Free.
Exchange4free is a foreign exchange, money transfer and payments technology provider that serves over 50,000 corporate and private clients worldwide. It is AZA's second acquisition, which follows its acquisition of TransferZero, a Spain-based online money transfer platform, in 2018.
The acquisition makes AZA Finance the largest fintech provider of treasury and FX services to frontier markets. It will also enable it to almost double transaction volume to $2.5 billion in 2021 via synergies and leveraging cross-selling opportunities. It shall also enable the firm to extend its reach to 115 countries across Africa, Europe, the Middle East, Asia-Pacific and North America.
Exchange4Free's innovative solution will go a long way in helping AZA Finance to build the digital infrastructure of the future, which brings innovation and efficiency to meet corporate treasury and FX needs in frontier markets.

Elizabeth Rossiello, Founder and CEO of AZA Finance. 
The acquisition also enables AZA Finance to leverage Exchange4Free's own platform for its services, which include its set of APIs that provide companies with treasury, FX, and regulatory compliance services they need to make cross-border payments into South Africa from more than 100 countries.  
AZA is a provider of currency trading solutions that accelerate global access to frontier markets using innovative infrastructure. By leveraging cutting edge technology in its flagship products, BFX and TransferZero, the firm is able to significantly lower the cost while increasing the speed of business payments to and from frontier markets. TransferZero is their B2B2C product, which provides both wholesale currency purchase and retail settlement via robust API. BFX is their B2B over-the-counter platform for businesses with wholesale currency needs, especially those paying partners and suppliers.
See Also: