Counties at liberty to apply for control of sugar factories: The Standard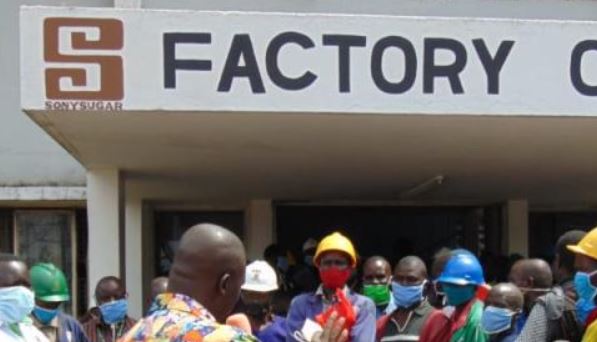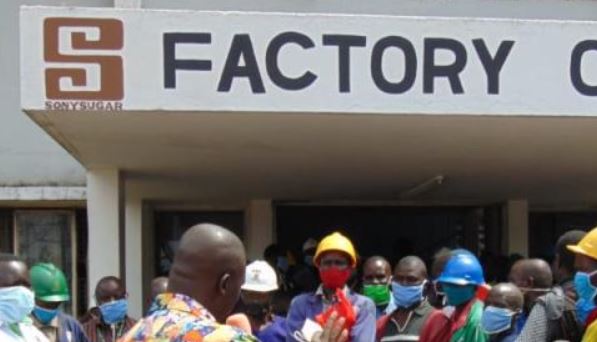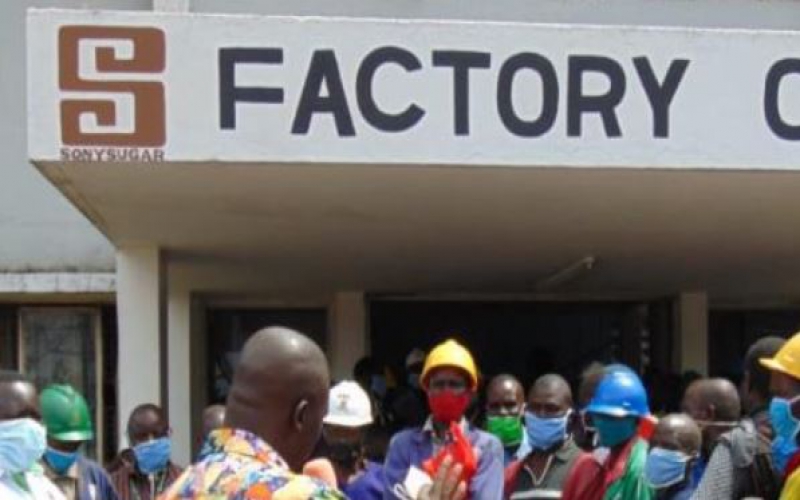 Sugarcane growing Counties are free to apply for leasehold to run the State-owned sugar factories should they have the capacity to do so.
The Council of Governors has given its members a green light to apply or bid for the management of the struggling factories after the recent waiver of Sh62 billion debts by the Government.
The Council of Governors Chairman Wycliffe Oparanya said that the Counties are now allowed to apply for lease licenses just as other successful local and international industry investors.
SEE ALSO: Nyong'o, MP clash over Sh6.3b road
"The sugarcane growing Counties are not restricted from applying to run the sugar factories. They can also apply if they feel they have the requisite potential to do so," he asserted.
Already, the government has started the process of leasing out five state-owned sugar millers whose operations have for years been crippled by debts and mismanagement.
Those targeted for the long-term lease model are Chemilil, Miwani (in receivership), Muhoroni (in receivership), Nzoia, and South Nyanza Sugar (Sony Sugar) companies.
The lease of the firms is expected to enhance competitiveness and services in the sugar sector and make them more attractive to new prospective investors.
The sugar industry is a source of income for more than 500,000 smallholder farmers who supply 90 per cent of the raw material to the millers daily.
Oparanya explained multiple benefits are implying that leasing the firms is a better option as compared to an outright purchase, auction or sale of the factories.
"For sugar factories assets with a shorter life, for example, it would be wiser to keep a lease on as opposed to a buyout. This is why I support the lease option," Oparanya said.
Speaking to the Standard in an interview, the governor welcomed plans by the State to salvage the lucrative sugar industry on the brink of collapse by leasing them out at the right time.
"Leasing is a far more cost-effective way of managing the sugar firms, although some investors may hesitate from leasing because of building potential equity," Oparanya said.
According to Cabinet Secretary for Agriculture Peter Munya, the State expects to lease the factories for at least 25 years before they are taken back.
"If you want sugar factories for a short period less than 20 years then leasing is by far the best option over privatisation of the factories," Oparanya explained.
He said leasing can be utilised to create smaller payments every month, or yearly basis leaving the sugar firms with more capital to invest in new machinery to boost production.
"When you keep all this in mind, it makes more sense, both financially and economically, to go for an option that allows more flexibility and more cash flow," he said.
But he claimed he will not apply to lease Kakamega based Mumias Sugar factory. Instead, he has chosen to factor in Sh100 million for cane development.
"Given that I have only two years for my term to expire I can't enter into a lease arrangement," Oparanya told the Standard, adding that he chose to focus on empowering cane farmers to plant more cane.
"What will be key is the raw material, because the factory cannot run without it and yet some farmers don't have the cash to develop their cane. We will give them farming loans on standing cane," he said.
Oparanya claimed that for the last ten years cane farmers have not been able to access loans to develop their farms as it was before because the sugar factories were heavily indebted.
Initially, the factories were issuing loans to farmers on standing cane. But because of their financial problems, this has not been possible due to the increasing rate of defaults in payment.
Oparanya disclosed that this financial year, his administration has factored in Sh100 million for farmers to motivate them to grow more cane to boost their income per capita.
There has been mixed feelings in the past over the mode of salvaging the cash trapped sugar factories with some people proposing privitising or even purchase of new mills.
Most of the factories milling machines are currently obsolete or worn out having been installed in the 1970's when the firms came into operation.
Kenya national sugarcane federation secretary general Ezra Okoth said the cost of maintaining them to operate at their installed capacity, has been a big problem and so weighing the cost benefits to think of leasing them was a good idea.
He hoped that the State would ask the investors to procure and replace new milling machines or repair the broken parts to boost their optimal production.
World Bank pushes G-20 to extend debt relief to 2021
World Bank Group President David Malpass has urged the Group of 20 rich countries to extend the time frame of the Debt Service Suspension Initiative(DSSI) through the end of 2021, calling it one of the key factors in strengthening global recovery.
"I urge you to extend the time frame of the DSSI through the end of 2021 and commit to giving the initiative as broad a scope as possible," said Malpass.
He made these remarks at last week's virtual G20 Finance Ministers and Central Bank Governors Meeting.
The World Bank Chief said the COVID-19 pandemic has triggered the deepest global recession in decades and what may turn out to be one of the most unequal in terms of impact.
People in developing countries are particularly hard hit by capital outflows, declines in remittances, the collapse of informal labor markets, and social safety nets that are much less robust than in the advanced economies.
For the poorest countries, poverty is rising rapidly, median incomes are falling and growth is deeply negative.
Debt burdens, already unsustainable for many countries, are rising to crisis levels.
"The situation in developing countries is increasingly desperate. Time is short. We need to take action quickly on debt suspension, debt reduction, debt resolution mechanisms and debt transparency," said Malpass.
ALSO READ:Global Economy Plunges into Worst Recession – World Bank
Kenya's Central Bank Drafts New Laws to Regulate Non-Bank Digital Loans
The Central Bank of Kenya (CBK) will regulate interest rates charged on mobile loans by digital lending platforms if amendments on the Central bank of Kenya Act pass to law. The amendments will require digital lenders to seek approval from CBK before launching new products or changing interest rates on loans among other charges, just like commercial banks.
"The principal objective of this bill is to amend the Central bank of Kenya Act to regulate the conduct of providers of digital financial products and services," reads a notice on the bill. "CBK will have an obligation of ensuring that there is fair and non-discriminatory marketplace access to credit."
According to Business Daily, the legislation will also enable the Central Bank to monitor non-performing loans, capping the limit at not twice the amount of the defaulted loan while protecting consumers from predatory lending by digital loan platforms.
Tighter Reins on Platforms for Mobile Loans
The legislation will boost efforts to protect customers, building upon a previous gazette notice that blocked lenders from blacklisting non-performing loans below Ksh 1000. The CBK also withdrew submissions of unregulated mobile loan platforms into Credit Reference Bureau. The withdrawal came after complaints of misuse over data in the Credit Information Sharing (CIS) System available for lenders.
Last year, Kenya had over 49 platforms providing mobile loans, taking advantage of regulation gaps to charge obscene rates as high as 150% a year. While most platforms allow borrowers to prepay within a month, creditors still pay the full amount plus interest.
Amendments in the CBK Act will help shield consumers from high-interest rates as well as offer transparency on terms of digital loans.
SEE ALSO: Central Bank Unveils Measures to Tame Unregulated Digital Lenders
Scope Markets Kenya customers to have instant access to global financial markets
NAIROBI, Kenya, Jul 20 – Clients trading through the Scope Markets Kenya trading platform will get instant access to global financial markets and wider investment options. 
This follows the launch of a new Scope Markets app, available on both the Google PlayStore and IOS Apple Store.
The Scope Markets app offers clients over 500 investment opportunities across global financial markets.
The Scope Markets app has a brand new user interface that is very user friendly, following feedback from customers.
The application offers real-time quotes; newsfeeds; research facilities, and a chat feature which enables a customer to make direct contact with the Customer Service Team during trading days (Monday to Friday).
The platform also offers an enhanced client interface including catering for those who trade at night.
The client will get instant access to several asset classes in the global financial markets including; Single Stocks CFDs (US, UK, EU) such as Facebook, Amazon, Apple, Netflix and Google, BP, Carrefour;  Indices (Nasdaq, FTSE UK), Metals (Gold, Silver); Currencies (60+ Pairs), Commodities (Oil, Natural Gas).
The launch is part of Scope Markets Kenya strategy of enriching the customer experience while offering clients access to global trading opportunities.
Scope Markets Kenya CEO, Kevin Ng'ang'a observed, "the Sope Markets app is very easy to use especially when executing trades. Customers are at the heart of everything we do. We designed the Scope Markets app with the customer experience in mind as we seek to respond to feedback from our customers."
He added that enhancing the client experience builds upon the robust trading platform, Meta Trader 5, unveiled in 2019, enabling Scope Markets Kenya to broaden the asset classes available on the trading platform.