Coronavirus sweeping through massive US prison population
A massive wave of coronavirus infections is blasting through the world's largest prison population in the United States even as officials begin opening up their economies, saying the disease has plateaued.
One prison in Marion, Ohio has become the most intensely infected institution across the country, with more than 80 percent of its nearly 2,500 inmates, and 175 staff on top of that, testing positive for Covid-19.
Coronavirus deaths are on the increase in jails and penitentiaries across the country, with officials having few options — they are unable to force adequate distancing in crowded cells and facing shortages of medical personnel and personal protective gear everywhere.
The threat to the 2.3 million-strong US prison population was seen last week in the death of Andrea Circle Bear, a 30-year-old native American woman from South Dakota.
Pregnant when she was placed in a Texas federal prison in March on drug charges, she soon became sick with the disease and was placed on a ventilator, and gave birth by C-section.
She remained on the ventilator and died weeks later.
Riots over inadequate protection and slow responses by prison authorities have already taken place in prisons in Washington state and Kansas.
COVID-19 outbreaks among prison officers meanwhile have made the institutions even harder to manage.
At the understaffed, undersupplied Lansing Correctional Facility in Kansas on Thursday, 15-year prison guard David Carter resigned, saying it was better to go without pay than risk his health and that of his family.
"I can no longer be associated with a facility that is a ticking time bomb," he said in a resignation letter.
The Marion prison outbreak is believed only the tip of the iceberg.
Because of the hodge-podge of prison management — federal, state, and local authorities have their own, and many are run by for-profit private companies — testing and reporting has been haphazard.
Covid Prison Data, a group of university criminal justice and data experts, says that based on public reports, 13,436 inmates and 5,312 corrections staff nationwide have tested positive for coronavirus.
But many states, and the federal penitentiary system, have done only a small amount of testing. Five of the 50 states don't even report data.
Prisons occupied eight spaces on The New York Times' compilation of the top 10 infected institutions, with the Marion Correctional Institution at the top.
The reasons are clear: prison populations are more dense and harder to separate than nursing homes and cruise ships, two institutions hit hardest by the disease.
Thay also operate at lower levels of hygiene, and a large number of inmates have preexisting conditions.
And, until now, they have been low priority for officials battling the pandemic.
NO OPTION TO CLOSE PRISONS
Numbers released this past week show the depth of the problem.
The federal Bureau of Prisons, which has 152,000 inmates and 36,000 staff, found outbreaks in more than half of its 122 facilities.
Less than 3,000 tests have been administered, however, with 1,842 prisoners and 343 staff testing positive, and 36 inmate deaths.
On Thursday alone the bureau reported three deaths at the low security Terminal Island prison near Los Angeles, where some 60 percent of the roughly 1,050 inmate population has registered positive.
Bureau of Prisons Director Michael Carvajal complained of a shortage of testing supplies, and said that quarantining remains difficult.
"We don't have the option to close our doors, or pick who or when someone is sent to our custody," he said on Wednesday.
The situation is even less clear in state prisons, which have the bulk of the country's inmate population.
Some states like Ohio are now moving quickly with testing and are releasing data. Others are doing little.
One indicator of the potential extent: CoreCivic, a private company which operates dozens of prisons nationwide, tested all the 2,725 inmates and staff at its Trousdale Turner facility in Tennessee, and found 1,299 inmates and 50 staff positive, nearly all without symptoms.
Prison advocacy groups say that little has been done at the state and federal level to release prisoners who are non-violent or whose terms were near completion, which could lessen their danger of infection and create more space in the facilities.
Out of more than 10,000 in Kansas prisons, "Only six inmates have been released. Six," said public defender Heather Cessna.
Brian Miller, an officer at the Marion prison, warned this week that the situation would only worsen.
Miller — struggling to speak as he recovers from his own coronavirus bout — told a conference call that, with so many out sick, they do not have enough staff to clean the facility and manage the inmates.
The prisons are only offering hazard pay of an extra $1.85 an hours — "less than Starbucks," he noted.
"Things are beyond breaking point at this facility," he said. "Right now it's hell."
Comments
comments
47 counties have over Ksh 110B in assets, Ksh 57B in liabilities
The 47 counties have assets worth over Ksh 110 Billion according to the latest report by the Intergovernmental Relations Technical Committee (IGRTC).
It has emerged that the committee had used Ksh 400 million to identify the assets against a budget of Ksh 4 Billion that had been projected by the defunct Transition Authority (TA).
This came as the committee tenure ended with a new team taking over the running of the committee on a six-year tenure.
According to the CS for Devolution Eugene Wamalwa, the outgoing team had done a commendable job in identifying the assets which were at risk of being grabbed.
Wamalwa noted that the committee had managed to identify 62,342 parcels of land, over 70,000 buildings and 2,600 cars owned by defunct councils.
Get breaking news on your Mobile as-it-happens. SMS 'NEWS' to 20153

"According to the new report, Counties have assets worth Ksh 110B and liabilities running to Ksh 57B and we are grateful to this committee for a job well done," he said.
He questioned the budget proposal by the defunct Transition Authority which stood at Ksh 4B noting that the outgoing committee had used Ksh 400m.
"The rehabilitation of the old Nairobi-Nanyuki railway line used Sh1B from the proposed Ksh 21B and it seems that there is a big problem in some departments," he said.
Speaking in Panorama Hotel in Naivasha during the handing over ceremony, he expressed his concern over an increase in cases of inter-governmental disputes.
"We are grateful that the IGRTC has helped solve some disputes between government institutions as the government has paid millions to lawyers during court cases," he noted.
On the current revenue allocation impasse, Wamalwa was optimistic that Senate would help resolve the issue soonest possible.
"We hope that there will be sobriety in the manner that the senate debates and resolves this issue which is very critical in the running of counties," he said.
On her part, the outgoing vice-chairperson Allyce Kureiya said that during their tenure they had managed to resolve eleven out of the 23 disputes between counties.
"The biggest challenge we faced was interference from other bodies and we hope the new team will get full support from the State," she said.
On his part, the new acting chairman John Burugu was optimistic that they would deliver after their term tenure was confirmed to six years.
"We are ready to tackle the pending disputes between counties and we shall seek the support of the State in reaching our objectives," he said.
Comments
comments
Kenya: Suspected Ethiopian Cattle Raiders Kills Herdsboy in Turkana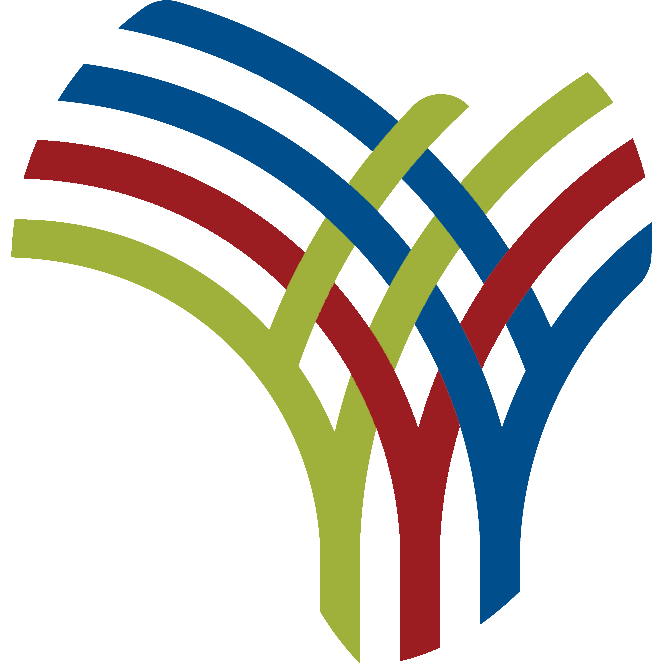 Suspected Ethiopian raiders on Sunday evening killed a herdsboy in Lokamarinyang village in Turkana North Constituency.
Turkana County Police Commander Samuel Ndanyi said that the raiders were targeting to steal livestock during the 5pm attack.
"The boy died while receiving treatment at Lokamarinyang Dispensary," he said.
Mr Ndanyi said that the raiders are taking advantage of the vast, remote and poor terrain to launch attacks on Turkana herders.
"Herders grazing their livestock near the border are vulnerable to attacks because despite the several security patrols, vastness and poor road network is still the main challenge," the police boss added.
SECURITY MEETING
He said that they have planned for a meeting to review the security operations along the expansive border with Ethiopia and South Sudan.
Turkana North MP Christopher Nakuleu condemned the attack, noting that the security situation along the border has deteriorated.
Mr Nakuleu said that the raiders are using the well-executed attacks to instil fear among villagers so that they can move away from water points and grazing fields.
"How can raiders cross eight kilometres into the country, kill a boy and go back. The State should urgently boost security at the border to prevent incessant external attacks," the legislator said.
He said that the recent disarmament that targeted national police reservists worsened the security situation.
But Mr Ndanyi assured residents that they will recruit new police reservists who will be working with police units because they understand the terrain.
Last month, the raiders killed a woman who was searching for wild cassava in Kibish near River Natodomeri.
Comments
comments
Governor Mutua orders closure of steel company over claims of pollution – Nairobi News
The Machakos County Government has ordered the closure of Endmor Steel Mills, a company based in Syokimau that has reportedly been releasing emissions that polite the air.
The story was first highlighted on Citizen TV through an expose by Enock Sikolia on Sunday evening and gained traction on social media.
The Machakos County Government has now moved fast by ordering the closure of the facility until it meets some set guidelines.
"After complaints by members of the public, I dispatched my Minister in charge of environment to inspect Endmor Steel Mills and the complaints of air pollution," a statement signed by Machakos Governor Alfred Mutua reads in part.
SAFEGUARDING LIVES
"To safeguard the lives of our people whose respiratory systems are being affected by the pollution even rendering them in more danger during this difficult time of Covid-19, Machakos County Government has suspended the business license of the said company until measure in the attached report are dealt with," the statement further reads.
Some of the recommendations set by the Machakos County Government to the company are for it to adopt clean production processes and to ensure occupational health and safety standards are followed.
Comments
comments