Congo Ebola deaths surpass 1,000 as attacks on treatment centers go on
The death toll from an Ebola outbreak in Congo rose above 1,000 on Friday, with attacks on treatment centers continuing to hamper efforts to control the "intense transmission" of the second-worst epidemic of the virus on record.
The World Health Organization said it expected the nine-month outbreak to continue spreading though the east of Democratic Republic of Congo, and announced plans to expand vaccinations in the coming weeks once a new treatment by Johnson & Johnson is approved.
The WHO is already using another experimental vaccine made by Merck.
Michael Ryan, executive director of WHO's Health Emergencies Programme, said supplies were plentiful but hostility towards medical staff was making it hard to get to affected communities.
He told reporters in Geneva that 119 attacks had been documented since January, and as a result, "we are anticipating a scenario of continued intense transmission".
More than 100,000 people have been vaccinated so far, and the treatment has been highly effective, the WHO says.
The Merck vaccine will still be used in "ring vaccination" of people exposed to the virus and their contacts, Ryan said, but the WHO is also studying use of a single dose to stretch supplies, an option experts would review on Monday.
The Johnson & Johnson vaccine would be deployed outside the rings in surrounding areas to protect people from infection, "as a way of laying down a barrier to the virus", Ryan said.
Congo's Health Ministry said on Friday that 14 new Ebola deaths had been recorded, taking the toll to 1,008 deaths from confirmed and probable cases.
Only the 2013-2016 outbreak in West Africa has been deadlier. More than 11,000 people died then out of 28,000 who were infected.
Despite significant medical advances since then, including the vaccine and experimental treatments, health officials have struggled to control the current outbreak because of the violence and community mistrust in eastern Congo, where dozens of militias are active.
Militiamen attacked a hospital treating Ebola patients two weeks ago, killing a senior WHO epidemiologist and wounding two others.
"The numbers are nothing short of terrifying," said Jeremy Farrar, an infectious disease specialist and director of the global health charity the Wellcome Trust.
"This epidemic will not be brought under control without a really significant shift in the response," he said. "Community trust and safety, as well as community engagement and ownership of the response is critical."
There was an attempted assault on an Ebola treatment facility in the city of Butembo on Thursday, but nobody was injured and the assailants were captured, the WHO's Ryan said.
Comments
comments
Kenya: Impunity – How Aids Board Used Shortcuts to Hire CEO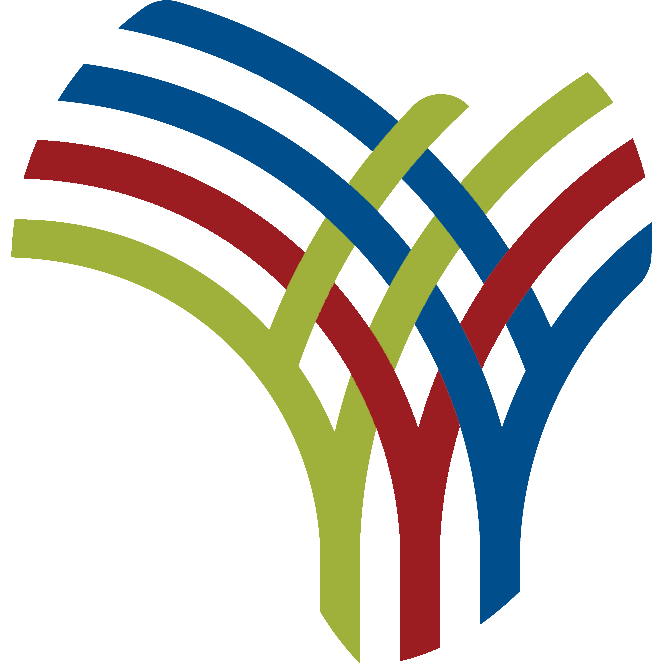 The National Aids Control Council (NACC) hired a chief executive officer without the knowledge of its Human Resource Directorate, the Nation has established.
In a scandal that reeks of impunity in government circles, the Legal Department was not even aware of who drafted the advertisement calling for applicants, which was placed in the dailies in February. The Nation has seen emails and text messages from staff members in both departments that raise doubts about the process.
Following the controversy, the Ethics and Anti-Corruption Commission (EACC) last week wrote to the NACC board following complaints of irregularities and favouritism on the appointment of Dr Ruth Laibon-Masha as the new CEO.
"We received the complaints, and we have responded to the EACC," said NACC Board Angeline Siparo.
NACC has not disclosed the criteria used to pick Dr Masha out of four deputy directors, some of whose resumes were way better. Ms Siparo directed the reporter to the EACC, who are yet to respond to the Nation.
WORLD BANK
On Tuesday last week, Ms Siparo sent a statement to the media about the appointment of Dr Laibon-Masha, taking over from Dr Nduku Kilonzo, who had been in office since 2014.
Those eyeing the position included Mr Dennis Kamuren, now the Deputy Director for Finance and Administration, an MBA holder from the University of Nairobi with 15 years in management, including working at the World Bank.
The other is Emmy Chesire, now NACC's Deputy Director for Support and Coordination who has a PhD in Public Health and holds a Master in Education in Primary Health Care from the University of Manchester, United Kingdom. Emmy has over 29 years' experience in public service having lectured at Kenya Medical Training College and at the United Nations.
Regina Ombam is the Deputy Director, HIV Investments and is pursuing her PhD in Economics at the University of Nairobi. She has worked in the HIV space for over 20 years and has even lectured at the University of Nairobi.
WORKING EXPERIENCE
Then there is John Kamigwi Mwangi, the Deputy Director for Policy, Monitoring and Research, a veteran but he was uninterested in the position as he is about to retire.
Dr Masha has worked for the UNAids Kenya office, ActionAid and Family Health Options Kenya. She has a PhD in Public Health from Jomo Kenyatta University. Her LinkedIn account says she has worked in the HIV space for 10 years and one month.
The transition from the leadership of Dr Kilonzo began last year and, ever since, the drama threatens to compromise the body's work, such as fake emails created to circulate emails to staff with salacious accusations and threats of exposing the outgoing director.
Mid last year, then-Permanent Secretary of Health, Engineer Peter Tum, wrote to Dr Kilonzo, reminding her of the end of her contract. Mr Tum had asked Dr Kilonzo to prepare for her terminal leave in December.
Earlier this year, Dr Kilonzo attended a meeting in Naivasha for NACC's senior management where she told her colleagues that she was about to leave.
In February, a vacancy announcement was placed in the national dailies. One of the requirements was "at least 15 years working experience and not less than 10 years in leadership at senior management level in organisations of similar status".
In May, as Dr Kilonzo was about to leave, her term was allegedly extended by three months by PS Susan Mochache. After the deadline, the short-listed candidates were called for a zoom interview, one which Health Ms Mochache attended, instead of her representative, Benson Mugambi.
Sources said the board settled on an outsider because if they picked one of the deputy directors, the other two "would not have accepted it".
Comments
comments
Kenya: Youth Quit Rustling, Turn to Gold Mining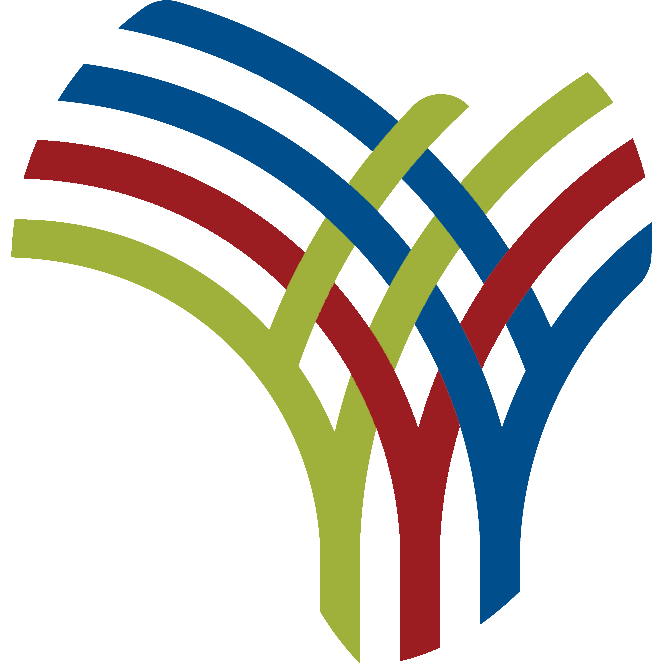 Pastoralists and small-scale farmers in the North Rift region have turned to gold mining in the hope of turning around their fortunes.
Many youths have now abandoned cattle rustling and banditry for the precious metal.
In West Pokot County, the activities are concentrated around Weiwei, River Muruny, Alale, Narwomoru, Nyangaita, Masol, Ortum and Turkwel. In neighbouring Turkana, most miners are at Naduat, Lomaguro, Atereka and Nakareareka.
Residents use hoes, axes, basins and other crude tools to extract the mineral, especially from rivers.
Speaking to Smart Company, gold miner Peter Kichana said the business is now a preferred economic venture that it is playing a critical role in poverty reduction and rural development.
RUSTLING
"Both men and women engage in mining because they earn more than those working in agriculture alone. Artisanal and small-scale mining (ASM) activities have been a significant source of employment for residents," he said.
Kichana said a drop in the number of cattle in the region has seen residents turn to mining gold for their livelihood instead of stealing livestock.
"Many , especially reformed cattle rustlers in West Pokot and Turkana counties, are now cashing in on gold quite literally. We sell the gold at Ortum market after getting it from miners at Muruny River in Marich," he said.
A gramme, Kichana says, goes for Sh5,300 after buying it at Sh4,800 from miners.
"Some gold is being bought by other nationalities from Juba, Saudi Arabia, Somalia, Dubai, South Sudan, Ethiopia and Uganda," he adds.
"We may not be getting a lot of money from mining today, but we're hopeful that one day huge quantities of gold will be found," he says.
Ahmed Mesh, who sells gold to traders as far away as Tororo, Nakapiripiriti and Moroto in neighbouring Uganda says mining is a major economic activity.
EASY VENTURE
Though they are benefiting, the venture has its ups and downs.
"Women spend the whole day in the river and at the end of the day, get gold, which they sell to middlemen at Sh200. This is a business of hope. You keep working hoping to find gold at some point. It's not an easy venture," Mesh says.
West Pokot Executive member for Trade, Industrialisation, Investment and Cooperative Development Francis Kitalawiyan urged residents to form cooperatives. Once organised, he said, the county will help them acquire equipment.
"I'm organising for a stakeholders forum to enable the miners to forge a way forward and borrow a leaf from other counties who have better practices and are getting value from the minerals. We will also help them [find] a market where they will sell the mineral at a better price and in a more organised manner," Mr Kitalawiyan said.
He added that the middle men had exploited miners, and the county government is expected to told a meeting with the miners to sensitise them on the importance of forming cooperatives so that they get serious investors who will buy from them.
Comments
comments
Sections of Gikomba demolished to pave way for road expansion – Nairobi News