Companies donate millions to political causes to have a say in the government — here are 10 that have given the most in 2018
Since the Citizens United decision, companies have been able to donate millions of unregulated dollars to political causes as a form of protected free speech.
Behind many of the largest corporate contributions are influential CEOs on the left and the right, such as Sheldon Adelson and Tom Steyer, who hope that in exchange Congress will work to push their political agendas.
Here are 10 companies that are influencing politics by donating huge amounts of money to political groups in 2018.
Before 2010, companies weren't able to independently spend money on politics to influence federal elections, according to the Daily News.
However, the Citizens United v. Federal Election Commission Supreme Court decision declared that spending money on political causes qualified as free speech protected by the First Amendment. The decision opened the door for unlimited political expenditures by corporations and unions (provided that they weren't giving money to campaigns directly).
Campaign contributions directly to political candidates are limited for individuals and companies alike. But since 2010, companies can pour millions of unregulated and uncapped "soft money" into independent Super Political Action Committees (PACs) to influence the outcomes of federal elections without contributing to an individual candidate.
Unlike regular PACs, which can only accept contributions of up to $5,000 from individuals and nothing from unions and corporations, Super PACs can accept "dark money" from donors that shield their identities through shell corporations and political nonprofits who don't have to reveal their donors.
Open Secrets has compiled a list of the largest organizational political contributors to Democratic and Republican or liberal and conservative outside groups. (We've excluded unions and nonprofits, which are also on the list.) The totals include political donations by employees of the companies, their PACs, and their treasuries.
Here are the top 10 corporate contributors so far in the 2018 election cycle.
Las Vegas Sands
When you combine the money contributed by Sheldon Adelson's Las Vegas Sands casino (almost $28 million) and the nonprofit Adelson Clinic for Drug Abuse Treatment and Research ($27 million) run by his wife, Dr. Miriam Adelson, their $55.7 million in campaign contributions for the 2018 cycle alone makes the Adelson family one of the biggest political donors.
According to Bloomberg, Sheldon Adelson has contributed over $200 million to conservative candidates and causes in recent years.
Uline Corporation
The Uline Corporation, run by Richard and Elizabeth Uihlein, sells office supplies through a thick catalog, the print version of which includes conservative political commentary from Elizabeth Uihlein, according to Politico.
Uline has donated $31.7 million so far in 2018, more than it spent for the 2016 cycle, according to Open Secrets. The vast majority of that money went to Republicans. Their soft money donations have soared since the Citizens United decision in 2010.
Fahr LLC
Fahr LLC is a privately owned company that manages the wealth of Tom Steyer, former hedge fund manager and current political activist. According to Open Secrets, Fahr LLC has donated $29.4 million to the current election cycle so far, and that may be just the beginning, since the corporation's 2016 contributions topped $90 million.
Steyer is the driving force behind Need to Impeach, an organization and super PAC trying to get Trump out of office. CNN reported that he has pledged to spend at least $30 million on Democratic candidates for the House of Representatives in 2018, as well as $40 million toward impeachment.
Paloma Partners
Paloma Partners is an investment company founded by S. Donald Sussman, who has quietly contributed millions to Democrats and the PACs that support them. Open Secrets reports that Paloma Partners has donated more than $23 million so far in 2018. In 2016, the contribution was close to $42 million.
Soros Fund Management
With $14 million in political donations so far in 2018 and $28.7 million in the 2016 election year, private hedge fund Soros Fund Management isn't the biggest political donor on the left, but you could be forgiven for thinking it was.
Outspoken George Soros has become a boogeyman to many on the right — he is the target of several conspiracy theories. For example, despite persistent rumors, Snopes confirms that Soros did not pay people to attend the 2018 March for Our Lives.
Euclidean Capital
James Simons, whom Forbes listed as the second highest-earning hedge fund manager in 2018, is president of the private hedge fund company Euclidean Capital. Euclidean Capital has given $9.5 million in campaign contributions to Democratic causes so far in 2018.
Renaissance Technologies
Renaissance Technologies, also founded by James Simons (he is still involved with the company, though he has retired), contributed $9.5 million in 2018, split between both political parties. In 2016, the hedge fund donated $59 million, giving slightly more to Democrats than Republicans.
Citadel LLC
Citadel, an investment firm, gave most of their $8.4 million in 2018 contributions to the GOP. They donated almost $14 million in 2016, with the vast majority of that money going to Republicans.
Koch Industries
The $7.5 million in 2018 contributions from Koch Industries may understate the influence of Charles and David Koch on American politics.
They have also contributed to the American Legislative Exchange Council (ALEC), which promoted laws limiting lawsuits from people with terminal illness as a result of asbestos. Koch Industries own Georgia Pacific, which has been subject to these lawsuits.
Through nonprofit Americans for Prosperity (which also donates millions to further Republican causes), the Koch brothers have organized to defeat transit projects in several cities, according to the New York Times. (Government-funded transit contradicts the brothers' free-market, small-government views, and they also profit from people using cars.)
Blackstone Group
Investment company Blackstone Group has contributed almost $7.4 million in the 2018 election cycle and gave almost $9.5 million in 2016. The company's donors gave more to Democrats in 2016, but favor Republicans so far this year.
Court to rule on BBI cases Thursday » Capital News
NAIROBI, Kenya, May 11- The High Court will on Thursday render its judgment on the consolidated petitions against the Building Bridges Initiative (BBI) Bill that was passed by Members of the National Assembly last week.
The Senate was set to vote on the Bill Tuesday.
The High Court had in February issued a temporary conservatory order restraining the Independent Electoral and Boundaries Commission (IEBC) from subjecting the Constitutional Amendment Bill 2020 popularly known as BBI Bill to a referendum.
A 5-judge bench presided by Justice Joel Ngugi issued the order pending hearing and determination of the petition as consolidated by Turkana County Assembly, Thirdway Alliance and with six others.
On Thursday last week, 235 out of the 320 members of the National Assembly who participated in the voting exercise on the Second Reading of the Bill supported it against 83 who rejected while two abstained.
The vote was largely divided along MPs allied to President Uhuru Kenyatta and former Prime Minister Raila Odinga against those loyal to Deputy President William Ruto who had vowed to shoot down the bill, following a series of meetings at his official residence in Karen and during countrywide political rallies.
Some eleven MPs, including Bahati's Kimani Ngunjiri, however voted in its favour despite having vowed to shoot it down.
The House then proceeded to plenary where a vote on the Bill's Third Reading was taken. 224 MPs voted yes, 63 rejected and 2 abstained.
The vote that lasted four hours was conducted through a roll call as others voted virtually.
The Speaker of the National Assembly Justin Muturi will retreat to embark on the correction of typographical errors in the Bill before transmitting it to President Uhuru Kenyatta for assent.
Before assenting to the Bill, President Kenyatta shall request IEBC to conduct, within ninety days, a national referendum for approval of the Bill, subject to the determination of pending court cases challenging the Bill's constitutionality which was due on Thursday.
Once the court gives the electoral body the green light to prepare the national referendum, within thirty days after IEBC Chairperson Wafula Chebukati confirms to the President that the Bill has been approved in accordance with the provisions of the Constitution, the President shall assent to the Bill and cause it to be published.
Kenya: Hope in Kenya as Covid Rate Slows to 3.6%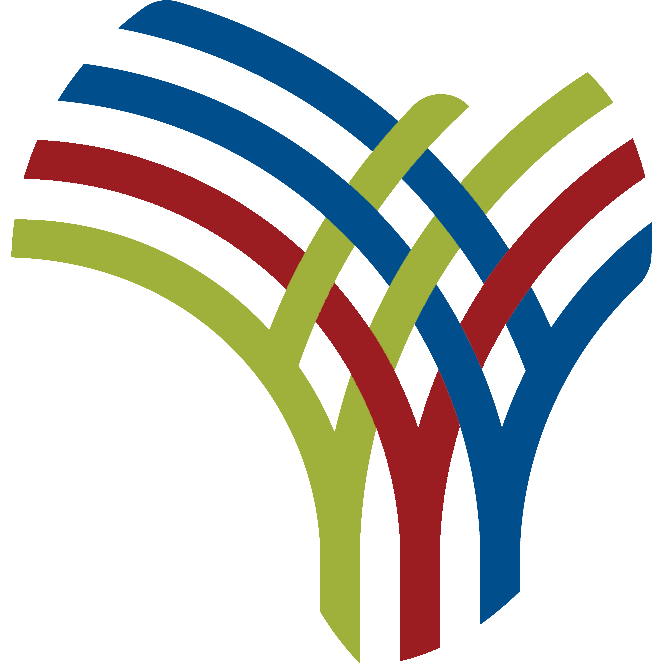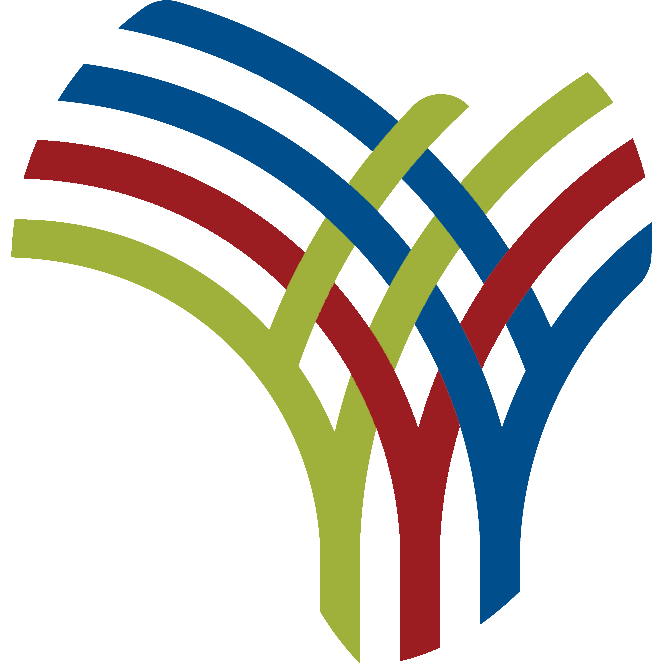 Nairobi — Kenya's COVID-19 positivity rate slowed down to 3.6 percent Monday after weeks of a sustained increase.
On Monday, Health Cabinet Secretary Mutahi Kagwe said only 66 new positive cases were logged from 1,833 samples tested since Sunday.
This represents the lowest figure in nearly two months and is below the five percent threshold recommended by the World Health Organisation (WHO).
President Uhuru Kenyatta re-opened the country on May 1 when he lifted a partial lockdown placed on five counties, including the capital Nairobi. The others are Machakos, Kiambu, Nakuru and Kajiado.
He also allowed the resumption of hotels and restaurants for sit-in services while reopening bars which had remained closed since last year. They close at 7pm.
Kagwe said there were 1,122 patients admitted in various health facilities countrywide with 4,783 patients on the Home-Based Isolation and Care program.
Another 134 patients are in the Intensive Care Unit including 23 who are on ventilatory support, 85 on supplemental oxygen, and 26 who are under observation.
"Eighty-nine patients are separately on supplemental oxygen with 83 of them in general wards and 6 n High Dependency Units," Kagwe said in his daily updates on the disease.
He said 917,068 people including 280,876 who are aged 58 years and above, 143,684 teachers, 77,417 security officers had been vaccinated by May 10.
Total confirmed positive cases stood 163,620 out of the 1,721,122 cumulative tests conducted by Monday 10.
Majority of the cases were spread across Nairobi(32), Kisii(11), Meru(5), Uasin Gishu(4) and Nakuru (3).
Ugandan security official arrested in possession of 3 pieces of ivory worth Sh3M – The Informer
Senior Security Officer from Uganda has been arrested in possession of three pieces of animal trophies worth Kshs 3 million street value.
Kennedy Wabwire, a lieutenant working in the Uganda People's Defense Forces (UBDF) in Uganda was arrested on Friday at around 2.00 pm through a tip off from members of the public.
According to the Busia DCIO Benard Wamalwa, they got information that some Ugandan Nationals were on a mission to traffic ivory into Kenya with the aim of selling.
"Police officers liaised with the informer and lured the suspects that the buyer was waiting for the items at one of the Mosques in Busia town," he said.
"The suspects arrived in two motorbikes and we managed to arrest one as the other one fled."
Wamalwa says that efforts are underway to arrest the other culprits who escaped on another motorcycle with a sack of ivory.
According to him, the suspect disclosed that they used the Mariachi route to access the Mosque.
He urged local residents to report suspected people dealing in the any illegal activity, adding trade in ivory was affecting both Kenya and Uganda negatively through loss of revenue that could be gotten from tourism.
Further, he said that the boda boda rider who was carrying the suspects has also been arrested and has recorded statements with the police as a witness.
The suspect has been taken to court and will be charged with being in possession of wildlife trophies contrary to Section 95 of the Wildlife Conservation Management Act of 2013.