Comesa steps up to shield farmers from sub-standard seeds
The Common Market for Eastern and Southern Africa has launched an online seed label verification system which will see all local seed in member states countries sell those branded with the trading bloc's logo, in order to shield farmers from fake and uncertified products that had flooded the market.
The launch, through the Alliance for Commodity Trade in Eastern and Southern Africa Seed Programme, also scored another first by introducing Comesa Regional Certificates to be issued by national seed authorities. This is also expected to boost seed trade in the 21 countries.
Speaking at the Comesa Secretariat, the pedigree global strategy director, Selorm Branttie said the seed labels and certificates will promote the use of genuine seed and eventual elimination of fake seed from circulation.
"This is the first time that seed certificates and verification will be done electronically, and the farmer will be able to trace the source of the seed and authenticity of the seed without difficulty,'' Mr Branttie added.
During the two-day training for seed companies on ordering, use and trading using the Comesa seed labels and certificates Mr Branttie emphasised need to eliminate the trade and use of fake seed saying it has greatly contributed to the poor performance of 80 million smallholder farmers and food insecurity in the Comesa region.
According to the statement, the online seed verification system is a region wide initiative to harmonise trade in certified seed by having one common label and certification system where for every seed package that will bear a Comesa sticker, it means the source of that seed has been documented and can be tracked by the receiving end.
Currently, despite efforts to match seed trade policies across the region, most countries in Africa still use different procedures to name and register seed varieties where one variety might have a diverse name in each country it's sold in, with each country performing its own tests and data used for quality control is usually on paper rather than online.
One of the seed companies commented how such a situation forced the company to apply for new variety registration with new data for each country that they operate in which in the long run cost them time and money.
According to Dr John Mukuka, Comesa regional seed programme co-ordinator, adopting the new system for seed products and digitalisation can help improve the harmonisation easing comparative data sharing across the border.
Statistics by the FAO, Kenyans consume 100,000 bags of maize a day and yet the maize yields there have a low averaging 1.66 MT/ha compared with 2.55 MT/ha for Uganda and 3.44 MT/ha for Ethiopia due to uncertified farm inputs; including seeds.
Comesa has become the first regional trading bloc to launch an online seed label verification system globally. The system will assist the region boost trade in certified seed.
According to their statics, total seed being traded in the Comesa, East African Community and Southern African Development Community member states averages $1.4 billion which is equivalent to less than two per cent of global seed trade, and is estimated to reach $5 billion in the next five years.
Seven Comesa states out of 21 have so far aligned their national seed laws to the Comesa seed harmonisation implementation plan. The EAC's Rwanda, Kenya, Uganda and Burundi. There is also Malawi, Zambia, and Zimbabwe, members of SADC.
Comments
comments
DCI probes Nzoia bosses over Sh961k scandal: The Standard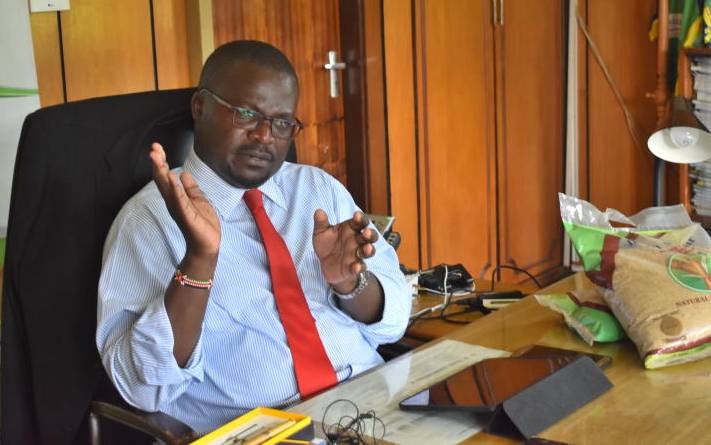 KenyaAccording to an insider at Nzoia Sugar, the 228 bags were supplied to a trader based in Nairobi, who made the payment to the miller's account.
Sleuths from the Directorate of Criminal Investigations (DCI) have started probing senior Nzoia Sugar Company managers over the loss of 228 bags of sugar valued at Sh961,400.
At the centre of investigations are managers of a local bank in Nairobi where the payments to the miller's account were made, but the money could not be traced thereafter. 
According to an insider at Nzoia Sugar, the 228 bags were supplied to a trader based in Nairobi, who made the payment to the miller's account.
SEE ALSO: Detectives nab two suspects for conning man Sh72,000
Bungoma South DCI boss Yusuf Nzioka (pictured) told The Standard yesterday that they are following crucial leads that will help in the prosecution of the company's managers, as well as the bank staffers who were involved in the syndicate.
Nzioka said following the supply of the 228 bags, the trader made payments in cash to the bank, which reflected to the firm's account but could not be traced later.
"We are following up on how the payments were made in cash to Nzoia Sugar, which reflected in its account but could not be traced. We will leave no stone unturned until all the suspects are prosecuted," said Nzioka.
Nzoia Sugar Managing Director Michael Wanjala, in a press statement dated May 27, confirmed that the sugar could not be accounted for and a probe was underway. 
"Nzoia Sugar Company has lost 228 bags of sugar worth Sh961,400 to a fraudster who presented a fake cash deposit slip to the company on May 14," said Wanjala.
SEE ALSO: DCI intercept, arrest man linked with sale of fake alcohol brands
"We would like to confirm that the company reported the case to the relevant authorities and investigations are underway."
He said a complete report of the investigations would be communicated to the public once the investigation is concluded.
Nzoia Sugar resumed operations on February 14 this year after a five-month maintenance break and has paid farmers Sh180 million since it resumed operations.
"We ask farmers to be patient as we are on the right track, since we have paid out Sh180 million to some of them," said Wanjala.
Comments
comments
Father, son jailed for 20 and 15 years respectively for raping neighbour: The Standard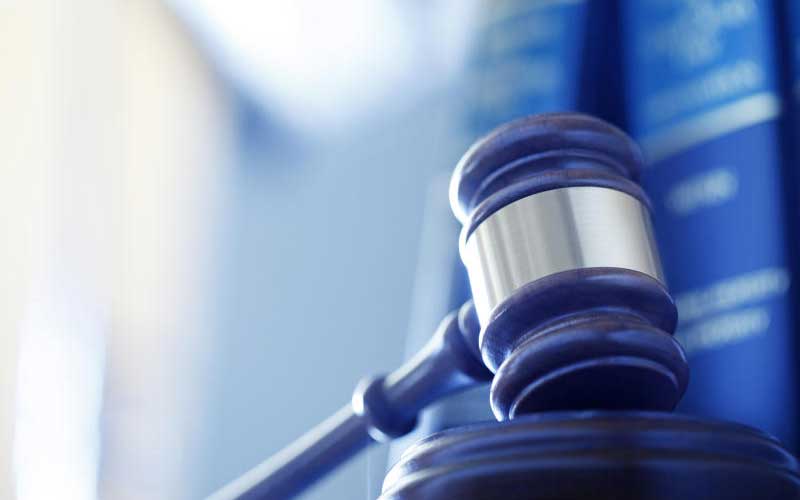 Rift ValleyCourt rules prosecution had submitted enough evidence against the two
A man and his son have been handed 20 and 15 years-jail terms respectively for raping a woman in Kuresoi North in 2018.
John Chirchir, 58 and his son Vincent Lang'at, 28 were found guilty of raping the 28-year-old woman from Telowa village.
According to the court, the two jointly violated the woman who was their neighbour against her will on June 27, 2018.
SEE ALSO: COVID-19: Nakuru MCAs risk lives to meet over Sh14,500 allowance
The two were arrested on the same day and produced before court on the following day for plea taking.
While delivering his judgement, Molo Resident Magistrate Emmanuel Soita said the prosecution led by John Limo had submitted enough evidence against the two.
The Magistrate noted that five witnesses were called on testifies against the suspects.
The same court also handed a ten-year jail term to Samuel Kiprono who is accused of defiling a nine-year-old girl at Keringet area in Kuresoi South.
Comments
comments
Sudan says three jailed Bashir aides have virus
Sudanese authorities said Wednesday that three former senior aides to ousted president Omar al-Bashir have caught the novel coronavirus in prison.
Former officials Ali Othman Taha, Ahmed Mohamed Haroun and Abdulreheem Mohamed Hussein have been held in Khartoum's Kober prison since Bashir's military ouster in April 2019 following mass protests against his rule.
All three are awaiting trial in Sudan for corruption and other offences.
Haroun and Hussein, who held top government positions under Bashir, are wanted by the International Criminal Court over their role in the Darfur conflict.
On Wednesday, Sudan's public prosecution said the three men had tested positive for Covid-19, which has so far infected 4,146 people and killed 184 in the country.
Haroun has been in an isolation centre in northern Khartoum since late April, the statement said.
Prison authorities tested the others on May 20 and transferred Hussein to a hospital in Omdurman, Khartoum's twin city, and Taha to an isolation centre in central Khartoum, according to the statement.
Taha served as vice president under Bashir between 1998-2013, and was previously Sudan's foreign minister.
Hussein served in several positions including defence and interior minister. He was also assigned governor of Khartoum before Bashir's ouster.
Haroun served as minister of state for the interior, minister of state for humanitarian affairs, and governor of the conflict-ridden South Kordofan.
All three were members of Bashir's now-defunct National Congress Party.
The Hague-based ICC charged Bashir and others — including Haroun and Hussein — with war crimes and crimes against humanity in the Darfur conflict which erupted in 2003.
The fighting started when ethnic minority rebels took up arms against Bashir's Arab-dominated government, accusing it of political and economic marginalisation of their region.
The United Nations estimates around 300,000 people were killed and 2.5 million others displaced in the conflict.
Human rights groups say Khartoum targeted suspected pro-rebel ethnic groups with a scorched earth policy, raping, killing, looting and burning villages.
In February, Sudan's transitional authorities, who took power in August, agreed that Bashir and his aides should stand trial before the ICC.
Comments
comments