Coffee farm that has kept real estate at bay through innovation : The Standard
While most coffee estates in and around Kiambu County have over the last two decades disappeared to pave way for real estate, a few are still standing.
In coming years, more might give way to the high-rise apartments coming up as Nairobi's seams burst from increasing number of people working in the capital but residing in neighbouring counties, which form the larger Nairobi Metropolitan Area.
This is especially as the coffee industry continues to face major hurdles and help appears not to be forthcoming.
One coffee estate, however, thinks it can fend off the real estate money, with the owners saying that if they keep innovating around coffee, they will continue getting handsome returns.
SEE ALSO :Break marketing cartels to increase local coffee income
The Fairview Coffee Estate earns more than many other farms in the country as it has managed to sell its coffee directly to major world buyers.
It recently started offering what it calls coffee tours, a fusion of agriculture and tourism, where it takes visitors through the coffee making process.
Sell directly
For More of This and Other Stories, Grab Your Copy of the Standard Newspaper.
In future, Fairview plans to develop a coffee theme park within the 100-acre estate.
To bypass the middlemen at the coffee auction and sell directly to buyers in different markets, the farm sought certification for its coffee. When selling directly to buyers such as Starbucks, it can make double the amount that the same would fetch at the Nairobi Coffee Exchange.
SEE ALSO :Nyeri farmers to get coffee education
Earlier in the year, coffee was selling at about Sh450 per kilogramme, which would mean the same when sold directly to buyers can fetch Sh800. The average price came down to Sh232 per kilo in September.
"Our focus over the years has been coffee production. Over time the prices were good and stable but different factors have led to deterioration in pricing such as new entrants into the coffee industry, including Vietnam," Fairview Estate Director Michael Warui told Weekend Business.
"Ten years ago we decided to look at what we could do to increase our earnings and the first step towards value addition was certifying our coffee so that we are able to sell it directly to overseas markets.
"Coffee from our estate is certified by Utz, Global Coffee Platform, Rainforest Alliance and Starbucks. This allows us to sell our coffee to main buyers overseas."
Selling directly enables the farm to double the value of its top grades. "If we were to sell at the local coffee auction, we would sell at about $4 (Sh400) but if we sell it directly to international buyers, we get double the amount," said Mr Warui.
SEE ALSO :Farmers sue Munya over KPCU sale
The estate sells as much as 90 per cent of its coffee directly to the buyers but this also depends on the season. This year, Warui said, the quality has been compromised by the weather patterns and resulted in lower sales to the major coffee buyers.
Inadequate rains earlier this year that hurt the quality as well as over-production by other coffee growing countries has seen the price drop by about 50 per cent to Sh450 in January to Sh232 in September.
The 110-year-old estate has in recent past started hosting tourists for coffee tours, a move it expects will help it increase earnings.
Warui said once they are able to attract enough visitors, the firm will develop a theme park to enable the guests experience more coffee-related activities.
"With the coffee tours, we are doing something similar to what South Africa's Cape Town and Stellenbosch do with the wine industry. We take visitors and give them an experiential tour of what it entails to produce coffee from the farm level to processing and finally how it should be prepared and served," he said.
SEE ALSO :County in talks with State over Sh400m
"Our vision is to grow to 70,000 visitors annually and when we secure that number, we will explore other businesses such as a coffee theme park."

Do not miss out on the latest news. Join the Standard Digital Telegram channel HERE.
Related Topics
Comments
comments
What if Kenyans knew Covid-19 was coming?: The Standard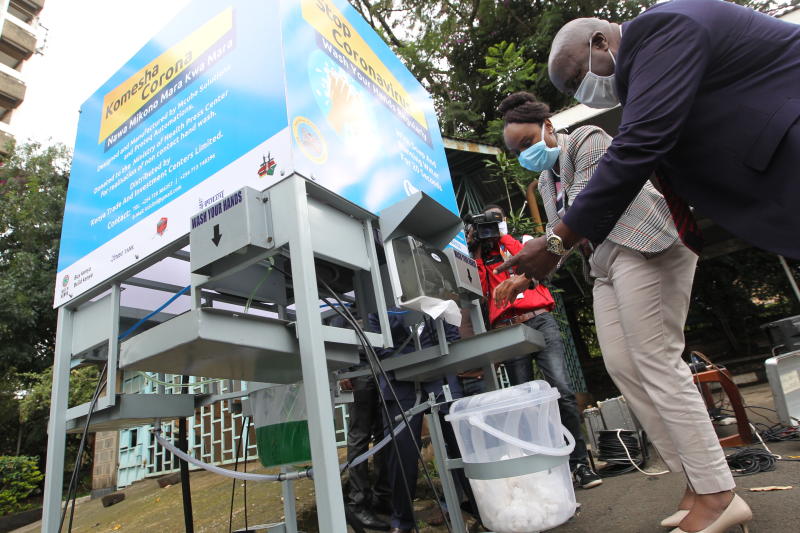 Opinion
Skepticism is one of our currencies. We would still have been skeptical if the announcement came from the government.
What could we have done if we knew coronavirus or a similar pandemic was coming? One possible answer is nothing. We would have argued, let it come first.
A long debate on whether it's a hoax would follow. Skepticism is one of our currencies. We would still have been skeptical if the announcement came from the government.
It is the big difference between the developed and developing countries, the trust in government and our institutions. We spend more hours electing the government, and talking politics than in developed countries, yet distrust the same leaders we elect.
It's probably about the way they have behaved over time. This distrust is manifested by our reluctance to follow government directives, even when they are for our good.
SEE ALSO: Why partnerships in technology are key in fighting pandemic
One hopes that the Building Bridges Initiative (BBI) has focused on this distrust of the governments which more than lack of resources or money, stalls our social-economic progress.
It also breeds corruption. You are unlikely to steal from an employer or institution you trust.
Will shift to blockchains because of Covid-19 finally enforce this trust?
Enough digression. What if we believed Covid-19 was inevitable. What could we have done?
The fact that we rarely get natural disasters such as earthquakes, hurricanes or cold and dark winters leaves us too relaxed and slow to respond to disasters like pandemics. Some could argue our deep faith in higher powers makes us relax. Add our traditions that emphasize today more than tomorrow.
SEE ALSO: What if Kenyans knew Covid-19 was coming?
They even say tomorrow will take care of itself in some parts of this country. Needless to say, we have learnt to be helpless.
If we got convinced Covid-19 was coming, we could have done a few things, which we can still do.
One, we could have planned our buildings better, with more space among them, and with open grounds.
We would have ensured every estate has a park where residents can take walks or just sit and relax. Who said Uhuru Park can't be replicated elsewhere. Who said we can't have another Karura Forest elsewhere?
Think of men, women and children in crowded estates amid Covid-19? It's one of the beauties of developed countries where they ensure basics are available for even the most disadvantaged members of society.
SEE ALSO: President Uhuru Kenyatta responds to 'Freedom is Coming' memes
There are parks neighbouring American ghettos.
Jogging trails
In Kenya, even the most advantaged have no simple facilities like parks or jogging trails. Any park in the new Runda? Loresho or Muthaiga?
If we knew coronavirus was coming, we could have designed our schools better. They are now as crowded as our estates. We seem to hate open spaces everywhere.
Our ultimate nightmare now is overcrowded schools through the 100 per cent transition to high school against coronavirus which calls for social distancing. We could have capped the size of schools to make them more manageable. Do we have land banks for new schools?
SEE ALSO: President Uhuru extends curfew, lockdown by 30 days
With census every ten years, it's easy to predict the number of schools, hospitals and other facilities needed.
We also need inbuilt redundancy in case of a disaster like a pandemic. The space industry is famous for such inbuilt redundancy – you can't go repairing a Spacecraft in the orbit of another planet. Even our leisure would have been more planned.
We love watching the English premier league and betting over it. We love watching golf too.
Suppose we have developed our sports with more stadiums, golf courses and movie theatres? We would have taken our hobbies more seriously if we knew Covid-19 was coming.
The belief that watching TV and live streaming are entertainment should be expunged from our minds.
SEE ALSO: Kenyans on social media plea for Uhuru to ease lockdown
There is something human about yelling inside a stadium or a movie theatre. There is something human about playing football, golf or any other game physically not sitting on a couch. Covid-19 seems to be reinforcing a false belief that we can do anything online. Zoom or WebEx meeting will never be like live meetings.
A face to face class will never be like an online class. Your laughter on the screen will never be like real one.
Think loudly, we can order our shopping including ready food online and stay home. But shopping is not just about buying, you get out of the house, meet new people and relax.
With no parks or open spaces, shopping has become a form of entertainment in Kenya. We do not go to hotels because we can't eat at home. Really? You can eat your food in a restaurant in five minutes but you often sit there for an hour, time to meet with others and relax, which is factored in the price of tea or your drink.
With Covid-19 in mind, we could have changed our farming, to ensure we are self-sufficient in food. Most countries do that by subsiding farmers – paying them to ensure they can cover their costs. We could have ensured the food we grow can boost our immunity.
Suppose we put as much effort in growing food crops as we put in growing flowers or tea? We could have changed our system of interconnectedness, the hub and spoke, all roads leading to Nairobi. We could have built regional centres, more like the former provincial headquarters.
Noted how the towns are the epicentres of Covid-19? We should have dispersed them earlier. Can we put limits on the size of cities?
Beyond the borders, we could have thought about trade, exchange of goods and services, and put some focus on possible exchange of pathogens. Did the design of ships, planes and airports ever plan for a Covid-19 scenario?
If we knew Covid-19 was coming, we could have become more serious in our homes, offices, our careers, our leadership, and other tasks.
Covid-19 will devastate societies that have no working systems made of unserious people, who prefer to pass the buck and take no responsibility.
Did we take globalisation too far at the extent of rokolisation (localisation)? With trade imbalances and outsourcing, we seem to have split the world into local and global citizens. Could we have carried everyone along? With Covid-19 in mind, we could have been tenderer with our planet. We could have polluted it less, kept the rivers flowing and accepted that animals and plants have the same rights to this planet as men.
Noted how they are unscathed by the pandemic?
Let us be extravagant with ideas. If we knew coronavirus was coming, we could have accelerated the search for extra-terrestrial intelligence. Who knows they could be there with a cure or vaccine for Covid-19. Maybe they seeded the earth with the virus!
We can't reverse time, but Covid-19 has taught us a simple lesson, we must plan for the unexpected, we must have inbuilt flexibility. We may not be prophets but with our data, creativity and wisdom, we can plan for worst-case scenarios.
Covid-19 will force us to question our assumptions, our plans more deeply. Despite its devastation, it's a wakeup call to humanity, even questioning our centrality in Earth's ecosystem.  What lesson have you learnt from Covid-19? Share with us, please.
-The writer is an associate professor at the University of Nairobi
Comments
comments
Why partnerships in technology are key in fighting pandemic: The Standard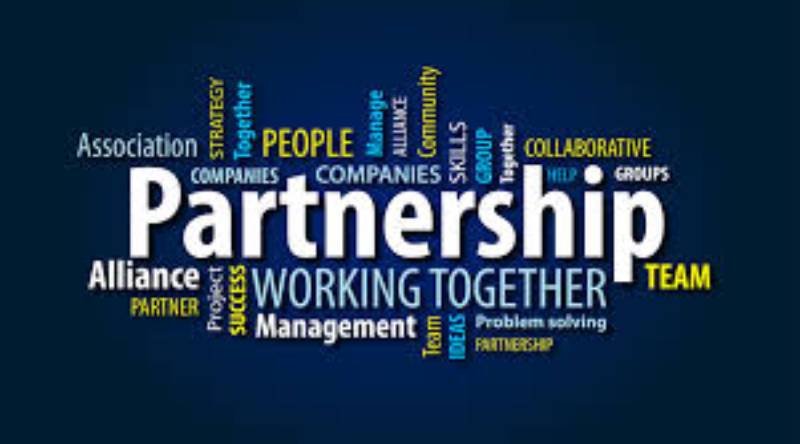 Opinion
It has brought to the fore the need for accuracy in data gathering for faster medical response.
The current global coronavirus crisis has highlighted the need for efficiency in information management.
It has brought to the fore the need for accuracy in data gathering for faster medical response.
While looking at the role of technology during this period, partnerships have stood out in driving meaningful change.
Microsoft has for example, through its 4Afrika Initiative formed partnerships with healthcare facilities – providing them with technical support and business consultancy to help them achieve their goals.
SEE ALSO: Why partnerships in technology are key in fighting pandemic
Each of these facilities has had a sphere of influence, with firms using their existing platforms and programmes to pivot and adapt existing technologies to address the pandemic.
Artificial intelligence (AI) and machine learning in healthcare have also helped boost response times and preparedness. Using big data analytics to deliver real-time insights into healthcare means improved performance and better decision-making. This means using AI to save lives.
For example, Microsoft4Afrika partnership with BroadReach, a healthcare software vendor has enhanced data-driven solutions to manage and deliver health programmes in underserved regions.
 Quick responses
Together, they created Vantage, a cloud platform – delivering analytics that help development, health and human services organisations identify risks and opportunities. During Covid-19 crisis, BroadReach has been using its cloud services to gather data from health workers in the field and instantly upload it into Vantage – guiding leaders to manage the impact of the pandemic.
SEE ALSO: What if Kenyans knew Covid-19 was coming?
In healthcare, quick responses save lives. BroadReach has produced a facility readiness survey that allows the State to redirect resources to prioritised hospitals and facilities. Predictive analysis can be used to help forecast and track outbreak hotspots.
This demonstrates how partnerships in technology can deliver in situations that require high volumes of data for use in prediction and preventative measures.
A pact with Raphta, a pioneer in Edge AI and computer vision in Africa, has produced software and hardware solutions that allow contactless biometrics for use to access control to facilities among others.
Raphta is now offering its Shuri Face Contactless Biometrics solution to hospitals, clinics and buildings for thermal screening and containment, limiting contact and virus spread.
Using their AI facial recognition software and hardware technology, they have added thermal imaging technology.
SEE ALSO: President Uhuru Kenyatta responds to 'Freedom is Coming' memes
The firm is now running pilot projects at Netcare Gardens Hospital in South Africa and Kenyatta National Hospital, Nairobi. 
Telemedicine is also enabling safer diagnosis, limiting unnecessary contact between patients and healthcare providers.
In Pakistan, Sehat Kahani, an e-health start-up supported by 4Afrika provides patients with access to qualified doctors and records. The challenge in Africa is working with partners to bridge the gap in healthcare.
– The writer is the regional Director of Microsoft's 4Afrika Initiative
Comments
comments
MPs now poke holes in Sh2.7trn budget: The Standard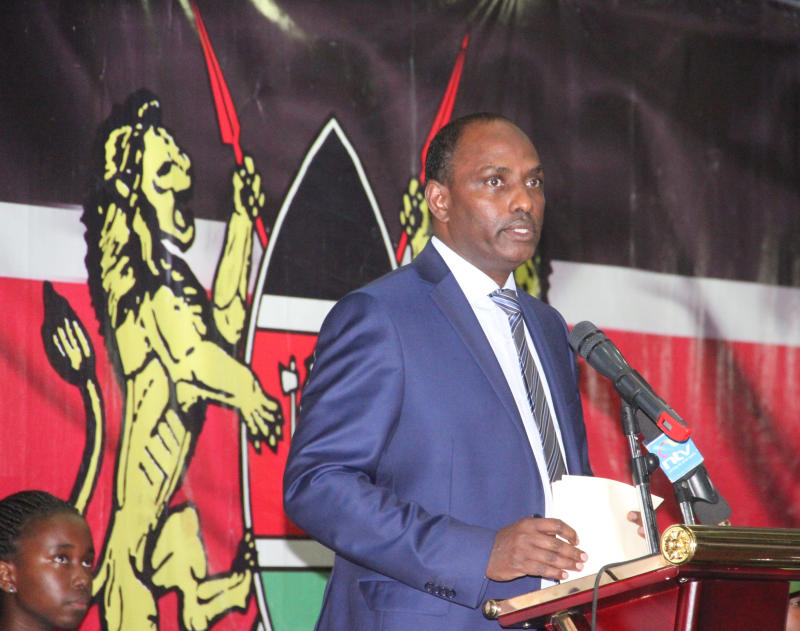 Business News
With the economy already experiencing sluggishness due to Covid-19, Parliament argues that Treasury's allocations are imprudent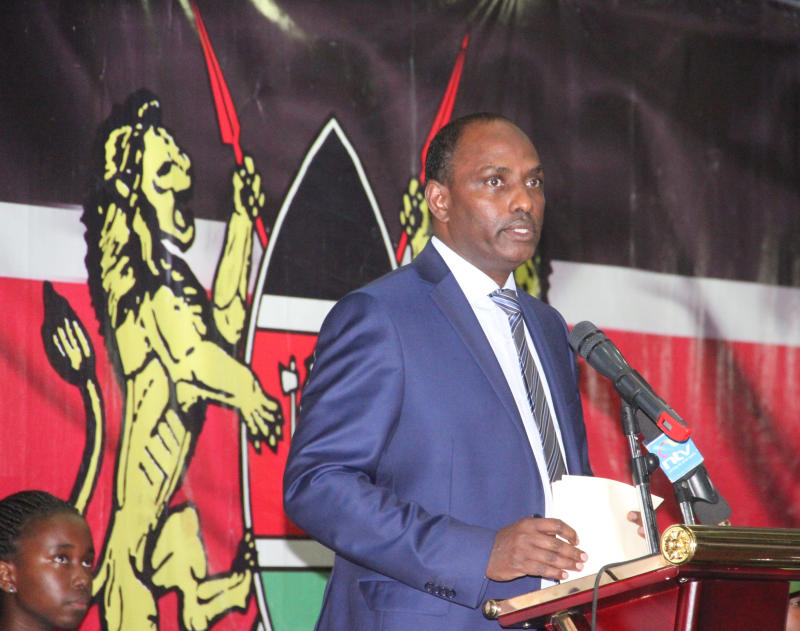 MPs have attacked Treasury Cabinet Secretary Ukur Yatani (pictured) for preparing a budget without taking into account the economic realities of the day.
According to Parliament's Budget and Appropriations Committee (BAC), Treasury has ignored the economic impact of the Covid-19 pandemic while allocating scarce financial resources across the public sector.
Parliament wants Yatani to review the growth figures presented to reflect the impact that the pandemic has visited upon the economy.
SEE ALSO: Why partnerships in technology are key in fighting pandemic
It wants Treasury to seek new agreements with domestic and external lenders on how to go about settling Kenya's Sh6 trillion public debt. 
In a report released last week, the budget committee questioned Yatani's decision to allocate billions of shillings to the projects under the Big Four Agenda, even as the country's economy is reeling from the effects of the virus.
"There is limited information to support how the total investment nationally will rise from 15.7 per cent of Gross Domestic Product (GDP) in the revised estimate for 2019-20 to 21.6 per cent of GDP in 2020-21," reads the BAC report.
"That is when both revenue and expenditure for the same period are estimated to decline from 27.1 per cent to 24.2 per cent and 18.6 per cent and 16.6 per cent, respectively."
With the depressed economic activity in the private sector expected to persist, MPs say Yatani's 2.5 per cent growth projection for 2020 and 5.8 per cent for 2021 is very optimistic.
SEE ALSO: What if Kenyans knew Covid-19 was coming?
"The committee is further concerned that this growth premise has not adequately incorporated the impact of the health pandemic and is relying on past investment decisions particularly the Big Four Agenda investments to pull the country through the ongoing crisis," the report averred.
In the 2020-21 budget released last week, Treasury has allocated Sh124 billion for development expenditure under the State department of Infrastructure, including Sh23 billion for construction of a rail transport network, Sh14 billion for marine transport and another Sh15 billion for housing.  
"Investments under the Big Four Agenda projects are not substantive enough to offset the expected rapid fall in private sector investment and may therefore not be a strong driver of economic recovery in the coming financial year," explained the Budget Accounts Committee in its report. 
Over the past two months, virtually all sectors of Kenya's economy have suffered as stay at home orders, curfews and physical distancing measures were enforced to help fight the spread of Covid-19. 
Data from the Kenya National Bureau of Statistics, KNBS indicate traders lost more than Sh40 billion in cancelled import and export orders.
SEE ALSO: President Uhuru extends curfew, lockdown by 30 days
Players in the tourism sector reported more than 90 per cent drop in revenues and hundreds of impending layoffs. 
Analysts have further warned that with delays in producing a vaccine, the restriction measures being mooted will exacerbate the current global recession.
"Based on review of international experiences with the ongoing Covid-19 and past economic recessions, a strong, well-funded and multi-sectoral economic programme greatly helps support economic recovery by stimulating consumer demand, sustaining business activity and aiding the retention of jobs," the BAC report asserts.
At the same time, MPs have asked Treasury to seek renegotiation of Kenya's external debt obligations in light of the economic stagnation brought by the Covid-19 pandemic.
Kenya's public debt has risen exponentially in the past decade and currently stands at Sh6 trillion, representing more than 60 per cent of GDP. 
SEE ALSO: Kenyans on social media plea for Uhuru to ease lockdown
In the 2019-20 financial year, Kenyan taxpayers footed Sh301 billion and Sh131 billion in interest bills on external and domestic debt, respectively. 
"Amid the ongoing pandemic, the committees urge Treasury to start the process of renegotiating the terms and conditions of existing loans, with a view of striking a deal for a moratorium, including having a grace period of interest and principle payments," the report noted. 
According to budget documents for the 2020-21 Financial Year, Treasury has set aside Sh900 billion to the repayment of debt obligations. This accounts for more than 90 per cent of the Consolidated Fund Services, which Parliament says costs taxpayers more. 
"The Committee has established that the cost of debt-financing actually consumes more financial resources than development expenditure for which the debt is obtained," stated the BAC in part of its report. 
Parliament's questions on Yatani's budget for the 2020-21 Financial Year come despite Treasury's calls for austerity across government spending that came months before the break of Covid-19.  
SEE ALSO: Study links Covid-19 cases to 'indoor' super-spreaders
"The government will initiate expenditure control and policy measures including budget rationalisation on non-core expenditures which include foreign and domestic travel, hospitality, training, communication supplies, printing and advertising, purchase of furniture and use of government vehicles," said Yatani in September 2019 while kick-starting public participation hearings for the 2020-21 budget. 
At the same time, Treasury effected budget cuts to Parliament and the Judiciary and blocked attempts by MPs to put a cap in statutory deductions.  
"The National Treasury appreciates the said policy resolution in future budgets," said Yatani in the 2020/2021 Budget document.
"However, given that the country is facing the challenge of the coronavirus which is being experienced across the globe, there is a slowdown in economic growth leading to under performance of revenue. Further, there is need to provide resources to counter the effects of the Covid-19."  
Comments
comments