Chinese medical miracle workers saved Rosemary
Rosemary Odinga's life was saved in China by 10 brilliant surgeons in a 10-hour operation at prestigious Peking University.
ODM leader Raila Odinga has spoken for the first time of how his daughter's life was saved in China after three months of unsuccessful treatment in South Africa and Israel. Rosemary is partially blind but she can walk and talk.
Raila, the African Union Special Envoy for Infrastructure, on Thursday night described for the first time the family's battle with Rosemary's ordeal and the Chinese technology that saved her life.
In an emotional interview on Citizen TV, Raila recalled how a simple scan by a Chinese physical therapist set Rosemary on the path of treatment and healing.
Raila said that had it not been for the Chinese technology, his daughter might not have survived. "The therapist discovered something was not adding up. So he took a scan and discovered an aneurysm, which had burst and was recurring. There was another one next to it and a tumour," he said.
According to healthline.com, an aneurysm occurs when an artery's wall weakens and causes an abnormally large bulge. This can rupture and cause internal bleeding.
After the diagnosis, Raila said, the therapist sent the scan for further analysis to Peking University in China. The family was informed that Rosemary's condition was an emergency and they urgently sent her to Beijing.
"They took two days examining her, then they decided to do a three-in-one operation … about 10 professors…It lasted about 10 hours. By the time they wheeled her out of the theatre, she was conscious and she could talk," Raila said during the interview at his Opoda home, Siaya county.
He said his daughter stayed in the ICU for three hours before she was transferred to a general ward.
"After six days they removed the stitches… seven days later she was discharged from the ward and put into rehab, where she was discharged three days later," he said.
Read: Rosemary Odinga adjusting to new life after losing eyesight
Raila said in a span of 12 days after Rosemary was airlifted to China, she had been operated on, rehabilitated, discharged and flown back to Kenya ­­ — this time talking and walking.
Initially, he said, the family was thunderstruck in the middle of his presidential campaigns when Rosemary fainted in Naivasha and went into a coma for eight days.
Raila said he was on a flight to Turkana with his other daughter Winnie when she (Winnie) received a text message informing them of the tragedy.
"We had to send her by air ambulance to South Africa where she stayed for three months. Her mother Ida had to take up an apartment in Johannesburg," he said.
A few weeks ago, Rosemary opened up about her illness that devastated her family and left her partially blind. She said trouble started last year at a workshop for women political aspirants in Naivasha, which she attended with her two daughters. "My head was just aching. I just had headaches," Rosemary said.
She said that after collapsing in her room, she was airlifted to Nairobi where doctors said she was lucky to be alive. Had she been transported in an ambulance, she may not have made it. "To me it was something new. I had a tumour and two aneurysms. They were able to clip the two aneurysms here in Kenya, but they were unable to get to the tumour," she had said in an earlier interview.
"Eventually, my friends described a place for treatment. So we went to China where they were able to get to tumour and cut it out. We were lucky it was benign."
To end speculation on her health condition, Rosemary had said she cannot see with her left eye. "I see mostly from my right eye, but it is half vision. It is foggy. It is like looking through water in a glass. It is hazy. I see things that are very close to me," she said. The illness forced her to shelve her political ambitions for the Kibra MP seat last year.
war on corruption
Raila, who also spoke about his handshake with President Uhuru Kenyatta, asked the Judiciary to support the government efforts to fight corruption and not to be an impediment.
He accused the courts of frustrating the government's war on corruption by granting lenient bond and bail and allowing accused persons to return to offices. "If somebody is found to have misappropriated something or acted incorrectly, he is interdicted on half pay, no pay or is suspended so that you don't go to the office," Raila said."But here is a case where somebody has already been investigated and evidence found and he has been charged with a criminal offence, but he goes to court and is allowed to go back to the office."
On his role as the African Union High Representative for Infrastructure Development, Raila said his duty entails ensuring the interconnection of energy, roads, railways, ICT, as well as air transport throughout the continent.
Read: Rosemary Odinga in ICU
Click here for the latest political news
Comments
comments
Governor Mutua orders closure of steel company over claims of pollution – Nairobi News
The Machakos County Government has ordered the closure of Endmor Steel Mills, a company based in Syokimau that has reportedly been releasing emissions that polite the air.
The story was first highlighted on Citizen TV through an expose by Enock Sikolia on Sunday evening and gained traction on social media.
The Machakos County Government has now moved fast by ordering the closure of the facility until it meets some set guidelines.
"After complaints by members of the public, I dispatched my Minister in charge of environment to inspect Endmor Steel Mills and the complaints of air pollution," a statement signed by Machakos Governor Alfred Mutua reads in part.
SAFEGUARDING LIVES
"To safeguard the lives of our people whose respiratory systems are being affected by the pollution even rendering them in more danger during this difficult time of Covid-19, Machakos County Government has suspended the business license of the said company until measure in the attached report are dealt with," the statement further reads.
Some of the recommendations set by the Machakos County Government to the company are for it to adopt clean production processes and to ensure occupational health and safety standards are followed.
Comments
comments
Mediamax employee tests positive for Covid-19, colleagues asked to self-isolate – Nairobi News
Several employees of the Mediamax Network Limited have been ordered to self-isolate after an employee from the finance department tested positive for Covid-19.
An internal memo sent to the Mediamax employees and seen by Nairobi News revealed that the affected employee had already self-isolated at his home.
"Please be informed that one employee in the Finance Department has tested positive for Covid-19 after exhibiting mild symptoms. The employee has already self-isolated in accordance with home-based care guidelines," the memo signed by CEO Ken Ngaruiya reads in part.
The company, which owns and runs K24 TV and Milele FM, on Monday locked down its third floor offices until Tuesday and it is expected to be fumigated.
Mr Ngaruiya also said that plans were underway to decongestant the office in a bid to control the spread of the novel disease.
He further indicated that already the company had started to trace people who came into contacts with the said employee.
Last week, the Kenya Broadcasting Corporation also announced that two members of its staff had tested positive for the coronavirus.
Read: Two employees of KBC test positive for Covid-19
On Monday, Health CS Mutahi Kagwe announced that 189 more people had tested positive for Covid-19 with 12 fresh deaths recorded in the last 24 hours.
The infections annonced on Monday raised the total number of confirmed Covid-19 cases in Kenya to 10,294.
Comments
comments
Kenya: No COVID-19 Testing for Travellers Traversing South Rift Counties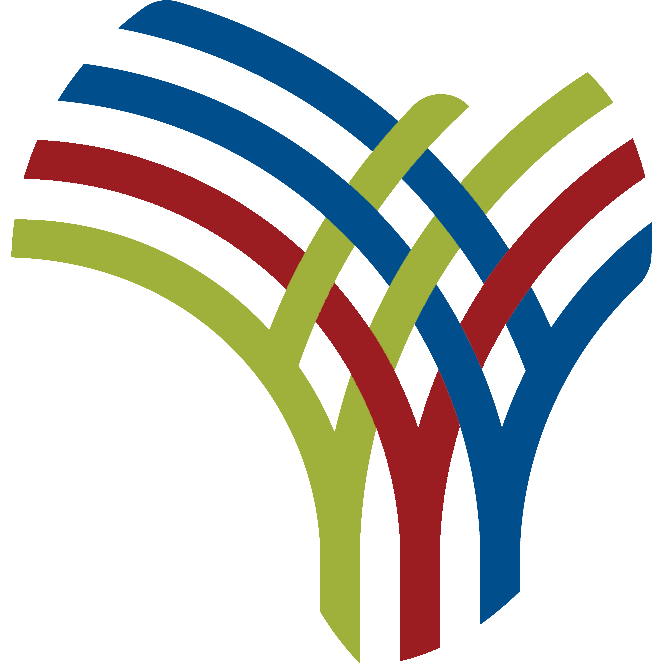 Most counties in the South Rift do not have structures and measures in place to monitor the health statuses of hundreds of people passing through the region.
This is despite an influx of travellers after President Uhuru Kenyatta eased the restrictions of movement.
Following the end of cessation of order for the counties of Nairobi, Mombasa and Mandera, matatu and bus companies have recorded an increase in the number of travellers heading to rural areas.
Nakuru, Narok, Laikipia and Samburu are some of the areas relying on community health volunteers and community policing personnel to monitor the behaviours of the people travelling to the villages.
NO CAPACITY
In Nakuru, the health department says it has no capacity to check the thousands of travellers for body temperatures or any other symptoms related to Covid-19.
County Public Health Chief Officer Samuel King'ori said Nakuru is a link route to many counties and travellers who pass through the region are mainly destined to other places.
"We cannot test everybody who pass through Nakuru County considering most of the travellers are heading to various destinations. But we have measures in place to monitor those who are coming to Nakuru," he said.
He noted that the county has placed community health workers in every sub-county who monitor those who travel to their areas and quarantine them when necessary.
ADVERSE EFFECTS
Governor Lee Kinyanjui was the first county boss to oppose the lifting of travel restrictions by the President, saying that the move will have adverse effects on counties with comparatively low infection rates.
"The virus cannot travel on its own and hence increase in human movement translates to higher risk of infections," the governor said in a statement.
Nyandarua and Laikipia counties too are relying on Nyumba Kumi teams to monitor the movement of people who have been away in Nairobi, Mandera, Kwale and Mombasa counties.
In Narok, Health CEC Morgan Siloma says the county is using Nyumba Kumi officials to monitor the movements of people into the villages and then ask them to commit to self-isolation as part of the extensive surveillance programme meant to minimise the risk of county-to-county transmission.
MONITORING AND SURVEILLANCE
Mr Siloma said security agencies have up-scaled their monitoring and surveillance operations targeting visitors coming in the county from high-risk neighbouring counties including Nairobi where Covid-19 cases have been reported.
Counties neighbouring the South Rift region including Bomet, Kajiado, Nyandarua, Nakuru, Kericho, Kiambu and Narok have already reported coronavirus cases.
"We have escalated our monitoring for persons and visitors returning from neighbouring counties with reported Covid-19 cases," said Mr Siloma
As a safety precaution, visitors to the regions are asked to self-quarantine at their homes for 14-days even when they do not exhibit signs of the dreaded disease before mingling freely with the rest of the community.
GATEWAY TO OTHER COUNTIES
Mr Siloma said as a gateway to other South Rift counties, South Nyanza, Tanzania and the Maasai Mara National Reserve, Narok County, which has already recorded 28 cases of the virus, remains vulnerable.
Despite the measures being taken to control the spread, most of those interviewed by the Nation said they had not been tested or approached by health officials even after they travelled.
Former Gilgil MP Mathenge Ndiritu was among those who were holed up in Nairobi following the cessation of movement order.
But the former legislator told the Nation that he remained indoors at his residence at the time of the pandemic and rarely ventured out.
His driver, though, underwent testing at Ruaka area and tested negative for Covid-19.
The former MP said he had not been tested and has not been approached by any health official to ask him to commit to self-quarantine.
"Personally, I have never been tested for the virus, save for the normal temperature checks at mall and other outlets," said Mr Ndiritu.
HARD LIFE IN NAIROBI
Paul Njoroge, a resident of Laikipia, travelled from Nairobi to Nyahururu with his family just two days after the cessation of movement order was lifted.
Mr Njoroge, who was living with his family of three in Kayole and who, together with his wife operated a food kiosk in the city, says their business was among thousands that have been hit hard by the Covid-19 pandemic.
"We have been waiting for this moment so that we can travel back upcountry. Life has been very difficult in the city," he said.
On testing for the virus both for him and his family, Mr Njoroge said that they were yet to be subjected to the test noting.
On his part, Daniel Kimbue said he travelled on Thursday last week from Nairobi where he worked as a hawker and resided in Umoja estate.
He has not been tested but he believes that he is free of the virus, judging by how he has been careful in observing the Health Ministry protocols while in Nairobi.
He said that he has been taking personal initiatives to ensure that his family is safe.
Reporting By Phyllis Musasia, George Sayagie, Macharia Mwangi, Steve Njuguna and Waikwa Maina
Comments
comments