China's role in Africa elicits debate
The dust on the Focus on China-Africa Co-operation (Focac) Summit held in Beijing earlier this month may have died down.
But the impact of decisions made there have elicited a rigorous debate on China's role on the continent.
Gathered at a hall in Nairobi last week, experts in international trade, development policy and foreign aid and relations pored over the debate on whether financial aid from Beijing is trapping Africa or providing the much-needed keys out of the jails of poverty.
At the Focac Summit, Chinese President Xi Jinping told his African colleagues that his country would be pumping another Sh6 trillion into the continent.
It was in addition to a similar amount announced at a previous summit in 2015, doubling Beijing's financial commitment to Sh12 trillion in just 36 months.
This amount is twice what Japan, through a similar programme called the Tokyo International Conference on African Development (Ticad), has sent to Africa since 2012.
The money from China would have "no political strings attached", Xi said, and that there will be no interference in African countries' internal affairs; no imposition "of our will on African countries" and "no seeking of selfish political gains" in investment and financing cooperation with Africa.
But that pledge created both support and criticism.
Supporters view the pledge as China's continued move to fill a vacuum – supporting the continent where Western development partners were either reducing or tightening conditions for help.
Opponents on the other hand saw this as a bid to tie down the continent into massive debt, trapping its inhabitants to be slaves for Beijing.
For example, the US National Defence Strategy for 2018 accuses Beijing of "predatory economic practices" targeting neighbours and other vulnerable countries.
Critics in Kenya amplified their view after it emerged that Nairobi had not yet secured financing to build the standard gauge railway to Kisumu and that the Chinese were now assessing actual feasibility first before committing their money.
It also came amid stringent tax proposals like the VAT on petroleum products, tax on airtime and mobile money transfers as well as cutting down on spending.
So what is the true picture?
Africa is the biggest recipient of China's foreign aid, taking nearly 52 percent of it between 2000 and 2012, according to the China-Africa Research Initiative. It would have loaned Africa Sh12 trillion by 2021, according to FOCAC.
At Sh534 billion, Beijing is one of the major creditors to Kenya but not the biggest.
Yet in Nairobi, the discussants at the forum organised by the Africa Policy Institute (Api) debated whether China should be blamed for loaning Kenya or Africa.
Development economist Anzetse Were told the audience that Africa's debt debate should first relook at governance issues.
"China is already playing its role (in providing financial aid); it is time for African governments to seize their decision-making power," argued the Business Daily columnist who charged that as long as ordinary folks in Africa are kept in the dark about the nature of financing deals their leaders enter into, it is Africa to blame, not China, when debt mounts.
In an earlier paper published by the South African Institute of International Affairs, Ms Were had argued that implying China plies clueless African governments with debt fails to acknowledge that African nations are aware of these debt obligations.
"Indeed, arguing that China is manipulating African governments into debt confers a childlike innocence on African governments," she said.
Chinese officials say their foreign aid to Africa has seen the construction of 6,200km of railroad and 5,000km of highways.
Between 2000 and 2017, a study by the Africa Policy Institute found China extended $136 billion (Sh13.6 trillion) to African governments and their enterprises in the form of official development aid, export credit, suppliers' credit and commercial credit. The China Africa Research Initiative shows these loans were non-concessional.
API CEO, Prof Peter Kagwanja, who moderated the forum, argued that Africa should see Chinese loans as some form of Marshall Plan, and use it in a way similar to the US post-World War II financial assistance to Europe, to ensure infrastructure it builds is supported by policies to break trade barriers and ensure it borrows as much technology as possible from China.
Yet that mounting debt has caused problems in Africa.
Angola, DRC, Ethiopia, Kenya and Sudan account for over half of Chinese lending in Africa with Angola and Congo-Brazzaville having reviewed their debt plans with China after it became difficult to repay routinely.
Zambia and Ethiopia are in discussions for the same but China is taking over Zambia's power utility firm, Zesco, after Lusaka defaulted on $8.7billion (Sh870 billion) worth of Chinese loans.
Djibouti is facing similar predicament.
But Chinese Charge de Affairs Li Xuhang argued Africa to see a "bigger picture", not just in terms of debt.
"The debt itself is not guilty. What matters is whether the debt is used for the country's building, or for corruption or abused," he argued.
"Second, the debt burden of African countries is not the fault of China. The debts of Kenyan and other African countries were accumulated into a big burden for historic and complicated reasons," he added.
Africa's economy used to rely on the West, he said.
The loans from Europe, he argued, are seldom used in infrastructure but for short-term programmes like health or education or governance.
Beijing, is therefore plugging a hole by providing "first bucket of gold" in the beginning.
"Some countries seized their "gold" by wars or colonisation in the past. China and African countries are all victims of colonisation, and we will never follow their ways of collecting money," he said
According to latest figures from the Treasury, the World Bank is now the biggest creditor to Kenya at Sh581 billion and other countries like France, Japan, Belgium, UK, Netherlands, Finland and German all have fractions of bilateral debt with Kenya.
Mr David Owiro, a trade policy consultant in the Ministry of Trade, argued that the source of debt should be the least of worries, it should be how policies are developed to use the money.
"Regional policies need to be coherent so we can translate it into an African agenda. China is coming to Africa more a complimentary than the traditional support so we need to develop a path to sustainability."
But China's critics cite the low trade volumes for Africans as a contributor to the situation of indebtedness. For example, Kenya imported Sh390 billion worth of goods, mainly machinery and material for construction, and sold only Sh10 billion to Beijing in 2017.
The Chinese official responded that the situation is affected by the global market fluctuations which have increased the cost of financing Africa and the fact that Africa exports mainly raw materials whose international prices never change or are mostly controlled by middlemen.
"China's financing to Kenya and Africa is not a trap. African countries including Kenya, now in a period of rising development, are making efforts to realise industrialisation, economic diversification and modernisation."
"At the request of Africa, China and Africa have agreed to identify cooperation projects to help Africa overcome development bottlenecks," the Chinese charge de affairs said.
But China, he added, will conduct thorough feasibility studies for selection of projects, and take into full consideration the supporting development of the projects after their completion.
Court to rule on BBI cases Thursday » Capital News
NAIROBI, Kenya, May 11- The High Court will on Thursday render its judgment on the consolidated petitions against the Building Bridges Initiative (BBI) Bill that was passed by Members of the National Assembly last week.
The Senate was set to vote on the Bill Tuesday.
The High Court had in February issued a temporary conservatory order restraining the Independent Electoral and Boundaries Commission (IEBC) from subjecting the Constitutional Amendment Bill 2020 popularly known as BBI Bill to a referendum.
A 5-judge bench presided by Justice Joel Ngugi issued the order pending hearing and determination of the petition as consolidated by Turkana County Assembly, Thirdway Alliance and with six others.
On Thursday last week, 235 out of the 320 members of the National Assembly who participated in the voting exercise on the Second Reading of the Bill supported it against 83 who rejected while two abstained.
The vote was largely divided along MPs allied to President Uhuru Kenyatta and former Prime Minister Raila Odinga against those loyal to Deputy President William Ruto who had vowed to shoot down the bill, following a series of meetings at his official residence in Karen and during countrywide political rallies.
Some eleven MPs, including Bahati's Kimani Ngunjiri, however voted in its favour despite having vowed to shoot it down.
The House then proceeded to plenary where a vote on the Bill's Third Reading was taken. 224 MPs voted yes, 63 rejected and 2 abstained.
The vote that lasted four hours was conducted through a roll call as others voted virtually.
The Speaker of the National Assembly Justin Muturi will retreat to embark on the correction of typographical errors in the Bill before transmitting it to President Uhuru Kenyatta for assent.
Before assenting to the Bill, President Kenyatta shall request IEBC to conduct, within ninety days, a national referendum for approval of the Bill, subject to the determination of pending court cases challenging the Bill's constitutionality which was due on Thursday.
Once the court gives the electoral body the green light to prepare the national referendum, within thirty days after IEBC Chairperson Wafula Chebukati confirms to the President that the Bill has been approved in accordance with the provisions of the Constitution, the President shall assent to the Bill and cause it to be published.
Kenya: Hope in Kenya as Covid Rate Slows to 3.6%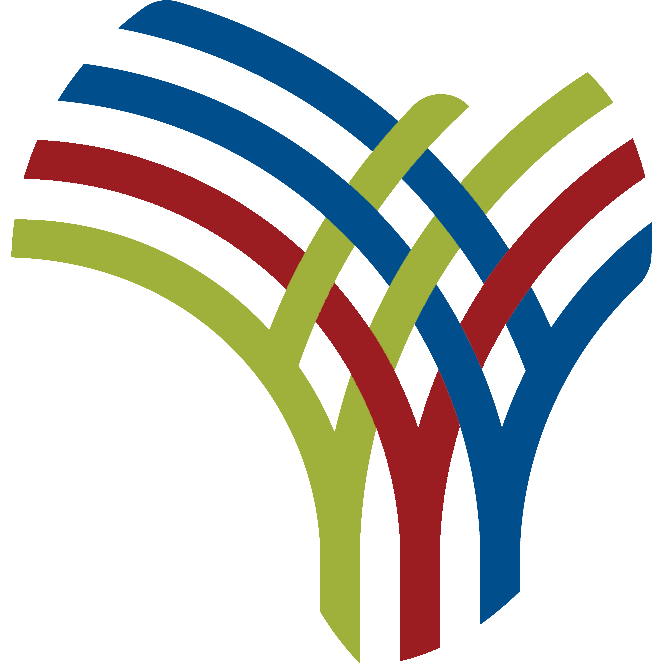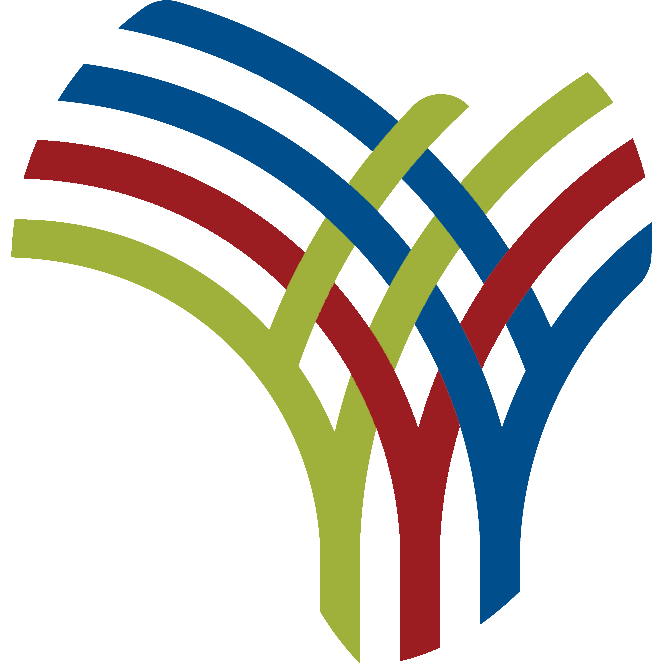 Nairobi — Kenya's COVID-19 positivity rate slowed down to 3.6 percent Monday after weeks of a sustained increase.
On Monday, Health Cabinet Secretary Mutahi Kagwe said only 66 new positive cases were logged from 1,833 samples tested since Sunday.
This represents the lowest figure in nearly two months and is below the five percent threshold recommended by the World Health Organisation (WHO).
President Uhuru Kenyatta re-opened the country on May 1 when he lifted a partial lockdown placed on five counties, including the capital Nairobi. The others are Machakos, Kiambu, Nakuru and Kajiado.
He also allowed the resumption of hotels and restaurants for sit-in services while reopening bars which had remained closed since last year. They close at 7pm.
Kagwe said there were 1,122 patients admitted in various health facilities countrywide with 4,783 patients on the Home-Based Isolation and Care program.
Another 134 patients are in the Intensive Care Unit including 23 who are on ventilatory support, 85 on supplemental oxygen, and 26 who are under observation.
"Eighty-nine patients are separately on supplemental oxygen with 83 of them in general wards and 6 n High Dependency Units," Kagwe said in his daily updates on the disease.
He said 917,068 people including 280,876 who are aged 58 years and above, 143,684 teachers, 77,417 security officers had been vaccinated by May 10.
Total confirmed positive cases stood 163,620 out of the 1,721,122 cumulative tests conducted by Monday 10.
Majority of the cases were spread across Nairobi(32), Kisii(11), Meru(5), Uasin Gishu(4) and Nakuru (3).
Ugandan security official arrested in possession of 3 pieces of ivory worth Sh3M – The Informer
Senior Security Officer from Uganda has been arrested in possession of three pieces of animal trophies worth Kshs 3 million street value.
Kennedy Wabwire, a lieutenant working in the Uganda People's Defense Forces (UBDF) in Uganda was arrested on Friday at around 2.00 pm through a tip off from members of the public.
According to the Busia DCIO Benard Wamalwa, they got information that some Ugandan Nationals were on a mission to traffic ivory into Kenya with the aim of selling.
"Police officers liaised with the informer and lured the suspects that the buyer was waiting for the items at one of the Mosques in Busia town," he said.
"The suspects arrived in two motorbikes and we managed to arrest one as the other one fled."
Wamalwa says that efforts are underway to arrest the other culprits who escaped on another motorcycle with a sack of ivory.
According to him, the suspect disclosed that they used the Mariachi route to access the Mosque.
He urged local residents to report suspected people dealing in the any illegal activity, adding trade in ivory was affecting both Kenya and Uganda negatively through loss of revenue that could be gotten from tourism.
Further, he said that the boda boda rider who was carrying the suspects has also been arrested and has recorded statements with the police as a witness.
The suspect has been taken to court and will be charged with being in possession of wildlife trophies contrary to Section 95 of the Wildlife Conservation Management Act of 2013.