China in no plan to colonise Kenya, Tuju says amid debt worries
Jubilee Secretary General Raphael Tuju has defended China's
interests in Kenya saying that the Asian nation has no colonial experience to
take over the country.
The Cabinet Secretary without a portfolio said those
criticising China's activities in Kenya are only jealous.
"China has never had a colony and it has no experience to colonise
other countries," Tuju said in a video posted on Chinese media websites.
He spoke at the launch of the Sichuan and Chongqing
Chamber of Commerce in Nairobi. 
"China does not have a propaganda machine but those who are
jealous are having sleepless nights to fight China in Kenya," he
said.
"I can't name those countries which are jealous of China because I am a diplomat. But people know them."
Read: China take-over worries Kenyans
Without pointing directly to the West,
Tuju said the dissenting forces were using the media, NGOs to drive propaganda against the Asian nation.
"We know those who are fighting to bring problems
between China and Kenya."
He asked China to expand
its activities in the country in order to take on its competitors strongly.
"Thank you very much for the investments you bring to this
country. You are also our ambassadors and you can tell other investors in your
country about us," Tuju said.
Tuju's remarks came at a time China has overtaken the World
Bank to become Kenya's single largest creditor, accounting for 72 per cent of
the total debt owed to foreign lenders. 
Despite setting
up multi-billion shilling infrastructure development projects, the local
industries are closing down over cheap imports from China.
There is a fear that China might take over strategic public entities, such as airports and ports, to
recoup the public debt if Kenya fails to pay.
But Tuju said China does not have instruments of propaganda but has come
out strong to torment its competitors.
Click here for the latest political news
TENDER NO. 28/KBC/2020-2021 FENCING OF KENYA BROADCASTING CORPORATION'S PARCEL OF LAND IN NYALENDA (KISUMU). – KBC
Follow us on Social Media
Suluhu: Closer ties for Kenya and Tanzania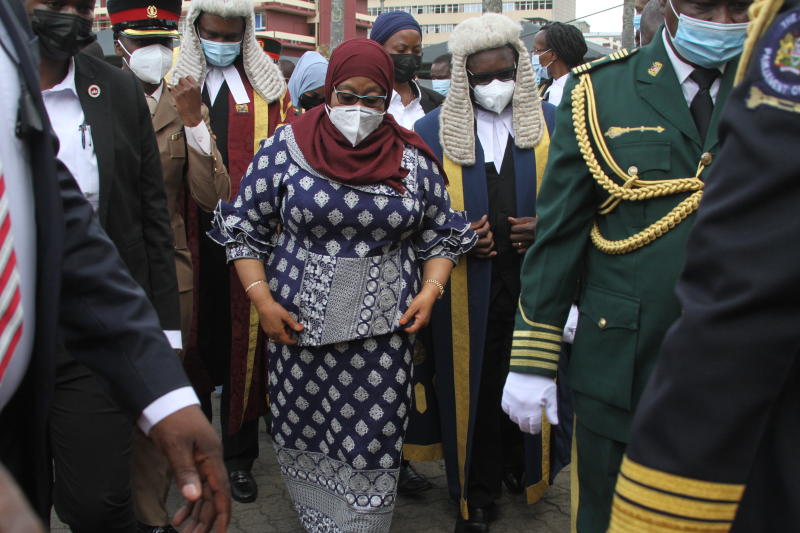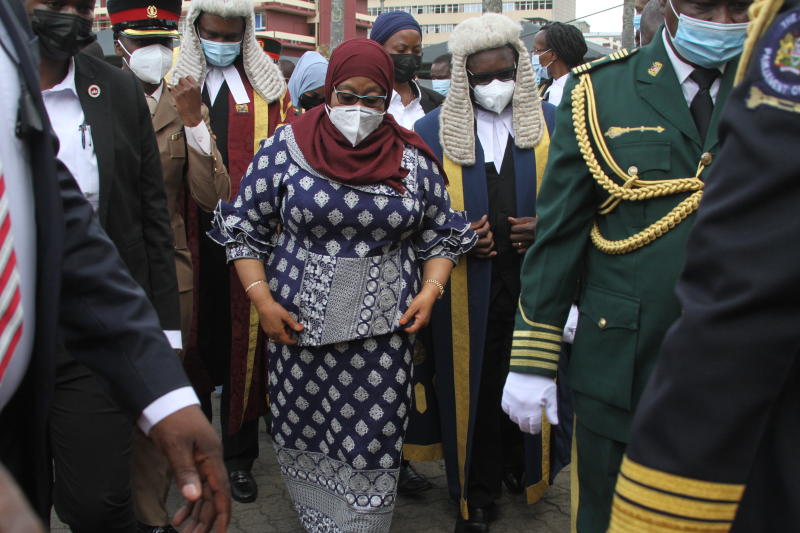 ?President Samia Suluhu's address to Parliament was a masterclass in charm, punctuated by periodic applause and stomping of feet by Kenyan lawmakers.
Covid-19 deaths, hospitalizations soar among youth in Americas – KBC
Hospitalizations and deaths of younger people are surging as the COVID-19 pandemic accelerates across Latin America and the Caribbean, Pan American Health Organization (PAHO) Director Carissa Etienne said on Wednesday.
"Adults of all ages – including young people – are becoming seriously ill. Many of them are dying," Etienne said at her daily press briefing as quoted in a PAHO release.
In Brazil, mortality rates doubled among those younger than 39, quadrupled among those in their 40s, and tripled for those in their 50s, between December 2020 and March 2021, she said.
"For much of the pandemic, our hospitals were filled with elderly COVID patients, many of whom had pre-existing conditions that made them more susceptible to severe disease," Etienne said. "But look around intensive care units across our region today. You'll see they're filled not only with elderly patients, but also with younger people."
Get breaking news on your Mobile as-it-happens. SMS 'NEWS' to 20153

Etienne urged hospitals in the region to increase the size of intensive care units (ICU) in anticipation that the trend will continue, while warning that expansion of ICUs cannot continue indefinitely.
As a result, she urged nations to double down on prevention measures such as lockdowns and facemasks.
Tell Us What You Think