CHEGE: In Serena, women should learn to stand up against bullies
I know nothing worth mentioning here about tennis.
However, I am a big fan of Serena Williams. She has won 23 times grand slam titles and has been ranked number one by the Women's Tennis Association eight times.
She is a wealthy business woman with an impressive portfolio of endorsement deals, a fashion line and investments in the media industry.
She has not only excelled professionally, but her personal life is equally thriving having recently married a tech billionaire — an attractive white young man — with whom they are blessed with an adorable daughter.
Beyond her unprecedented success in tennis, Serena has also come out strongly as a women's rights activist. So it is easy to understand my deep admiration and respect for her.
Even though I couldn't tell a tennis ball from a squash ball if it hit me on my sizeable forehead, I track every win, every loss and every setback that sister Serena has to deal with.
Last Sunday, during the US Open, Serena encountered an incident that has left the world divided on women's rights, equal treatment and our general disregard for strong women — a fact that I shall not tire to belabour.
The chair umpire, Mr Carlos Ramos, accused Serena of receiving coaching from her coach which is considered illegal in tennis tournaments. (Makes you wonder; why do you need a coach if you can't get coached on the court?).
It is true that Serena's coach was trying to signal her but Serena was in fact looking at the other side of the court and did not notice.
Incensed, Serena, in a classic, bold woman act that usually involves pointing a finger and looking at your subject straight in the eye, boldly told the male umpire "I didn't cheat. I didn't get coaching … I don't cheat to win, I'd rather lose!"
In a fit of rage, Serena threw her racket to the ground, damaging it in the process. The umpire counted that as the second offence and denied her a point.
Seeing this, Serena furiously called the umpire "a thief", causing him to list that as the third offence, "verbal abuse". Serena eventually lost the game to Naomi Osaka.
It has been suggested the umpire penalised Serena not for her misdemeanour in the court, but because he could not take such kind of dress-down from a woman.
It could be true, if you consider that male tennis players have done worse, including insulting the umpire, taking off their shirts and throwing tantrums.
But because a woman had the nerve, keyword here being the nerve, to stand up to him, Ramos had to make her pay, and dearly did she pay, for it cost her what would have been her 24th grand slam title.
Watching Serena throw her racket on the ground in frustration reminded me of the many times I have had to stop myself from flinging a chair or my high heel across the room towards a "subject" that clearly deserves it. (I don't have an anger issue — I just sometimes believe in vigilante justice).
My friends will tell you how we utterly hate it when a man interrupts a woman making a point, only to make the same point the woman was trying to make, what is now called "mansplaining".
As a young woman who is trying to wade through the world, I have noted that forthrightness, boldness and confidence in women is not welcome.
The double standards are clear. When a woman is visibly angry and dares to show it, she having a "meltdown".
If a woman demonstrates clear passion while making a point, she is "emotional" and if she speaks her mind, she is "ranting".
When a woman stands her ground and stubbornly insists on something, she is accused of "high-handedness" and if she is outspoken about her achievements, she is "arrogant".
"Ambitious" is a dirty word when describing a woman. If a woman tries to package herself as a driven and focused, the first question you ask her is "Who will marry you?".
These standards are not applied to the young men my age who instead of being emotional, they are branded "passionate", instead of ranting are "speaking their minds" and if he speaks arrogantly of his achievements he is said to be "confident" and an "ambitious" is not used as a complement.
I hate to sound whiny, but Serena's incident, whether you think she is a sore loser or not, should bring us to think about how we treat women who are not conventionally "ladylike".
Better living conditions for incarcerated children and women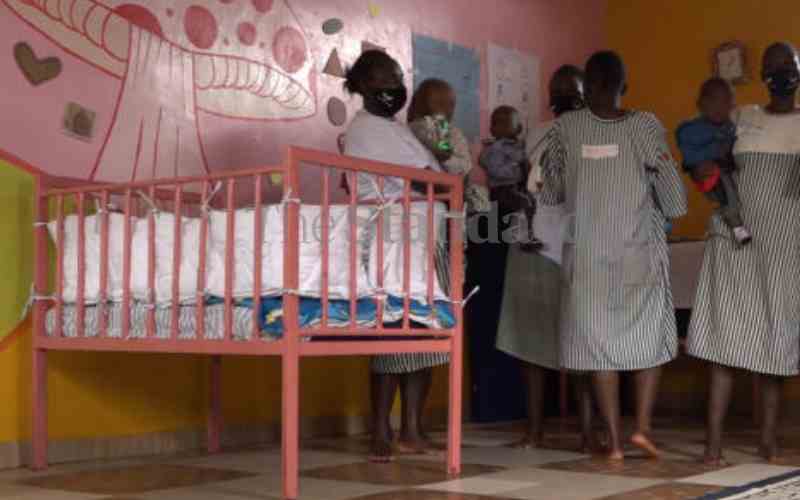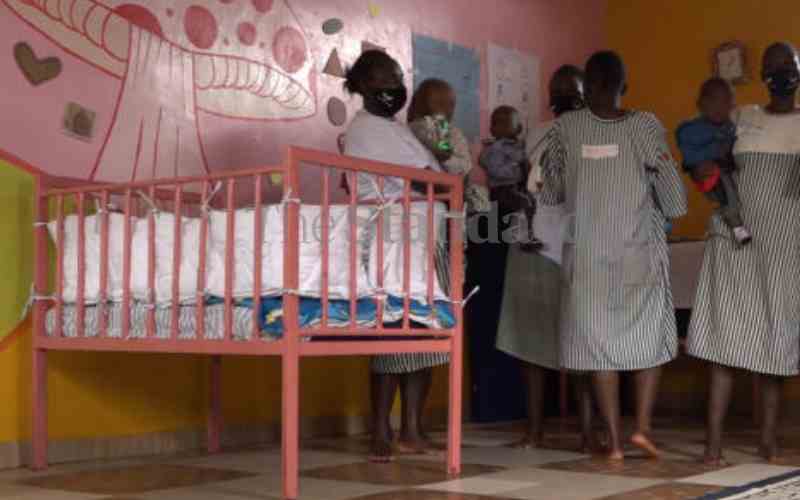 A day care center officially unveiled by Winnie Guchu, the CAS Ministry of interior and coordination. [Muriithi Mugo, Standard]
The prisons' service, in partnership with Faraja Foundation, has rolled out a rehabilitation programme for inmates.
The programme targets enhancing structures at the correctional facilities and making them friendlier to prison staff and inmates.
Jane Kuria, the CEO of Faraja Foundation, says the non-governmental organisation aims for successful reintegration of inmates to the community upon release from prison.
"Faraja Foundation wants to be remembered for supporting former convicts to reintegrate back to the community," Kuria noted.
She added that many ex-convicts had to start lives afresh after jail terms, hence the need to help them fill the gap in reintegrating with society.
Donating beds and other items was a way of helping inmates survive and get rehabilitated in preparation for their return to society, she added.
The foundation aims to distribute 2,160 beds to the 43 women prisons that hold about 2,615 inmates and 210 children accompanying them.
Daris Kangi the Officer in charge Embu women's prison (L) chats with Winnie Guchu, the CAS Ministry of interior and coordination at the newly unveiled daycare at the Prison. Through a partnership with Faraja Foundation, the Prisons service will also distribute 2160 beds to all Women Prisons across the country. May 13, 2021. [Muriithi Mugo,Standard]
Speaking during the unveiling of day-care built by Faraja at Embu Women's prison, Kuria said children jailed with their mothers did not deserve to undergo hardship.
Take a quick survey and help us improve our website!
Take a survey
David Bett, chair of Faraja Foundation, challenged stakeholders to consider a review of the open-door policy that will also see prison staff benefit more.
Winnie Guchu, the Ministry of Interior and Coordination CAS, said the government had targeted to have day-care centres in all women's prisons.
"Women convicted with children lacked caretakers of their children at home and this forced them to carry the babies along for the duration of their sentences," said Ms Guchu.
She said the children were innocent and that they had the right to a conducive environment for growth through the day-care centres.
"These children should have places for entertainment, playing as well as good sleeping areas," said Guchu.
She unveiled the day-care center and received 160 of 2,160 beds from the Faraja Foundation, destined for distribution in all the 43 women's prisons countrywide.
Also present was Commissioner of Prisons Wycliffe Ogallo. 
What you need to know about the Juja by-election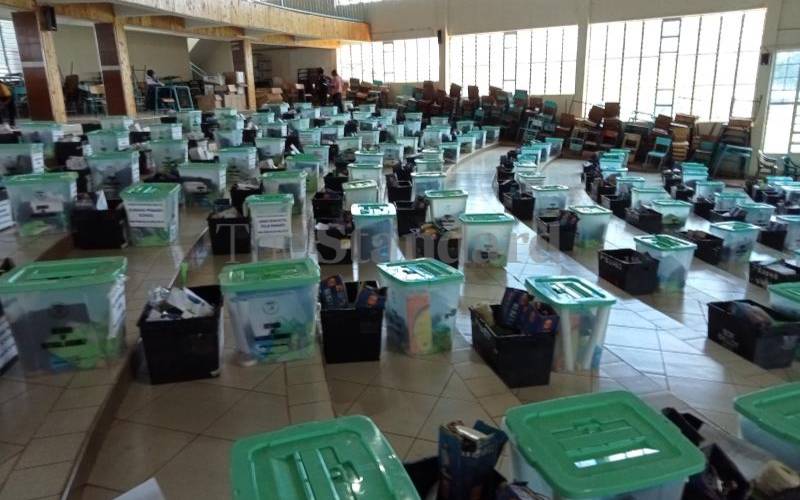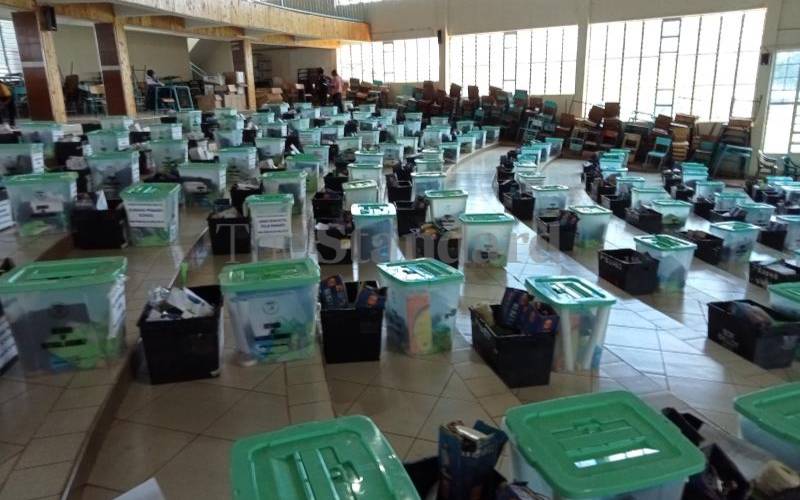 The late Juja MP Francis Waititu aka Wakapee.
The Juja parliamentary seat became vacant after MP Francis Waititu succumbed to brain cancer on February 22, 2021 at MP Shah Hospital.
Waititu was elected on a Jubilee ticket during the 2017 General Election. He garnered 66,190 votes.
According to IEBC, Juja constituency has 114,761 registered voters.
The 2017 General Election had an 80 per cent voter turn-out which saw 91,801 Kenyans casting their votes in the region.  
The by-election
On Tuesday, May 18, 2021, voters in the Juja constituency will head to the polls to elect their next member of parliament.
A total of eleven candidates will square it out in the mini poll.
Jubilee Party By-election Juja MP Nominee Susan Njeri Waititu during certificate issuance at the Party's Headquarters in Nairobi on Wednesday, March 24, 2021. [Boniface Okendo, Standard]
Main contenders
Take a quick survey and help us improve our website!
Take a survey
1. Waititu Susan Njeri – Jubilee Party
2. Ndung'u George Koimburi – Progressive Empowerment Party (PEP)
Others:
3. Mwangi Kariuki Chege – Independent
4. Kagera Eunice Wanjiru – The New Democrats (TND)
5. Kariuki Joseph Gichui –  Independent
6. Kariuki Rashid Iregi –  Independent
7. Marungo James Kariuki – Independent
8. Mburu John Njoroge – People's Party of Kenya (PPK)
9. Ndung'u Antony Kirori – Maendeleo Chap Chap Party (MCCP)
10. Ndung'u Kennedy Gachuma – National Liberal Party (NLP)
11. Zulu Julius Thiong'o – Independent
19-year-old boy charged with defiling girl three years younger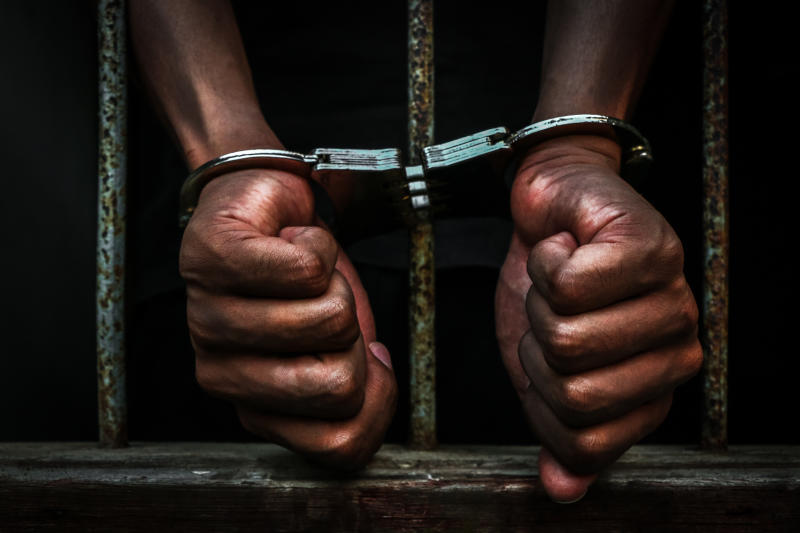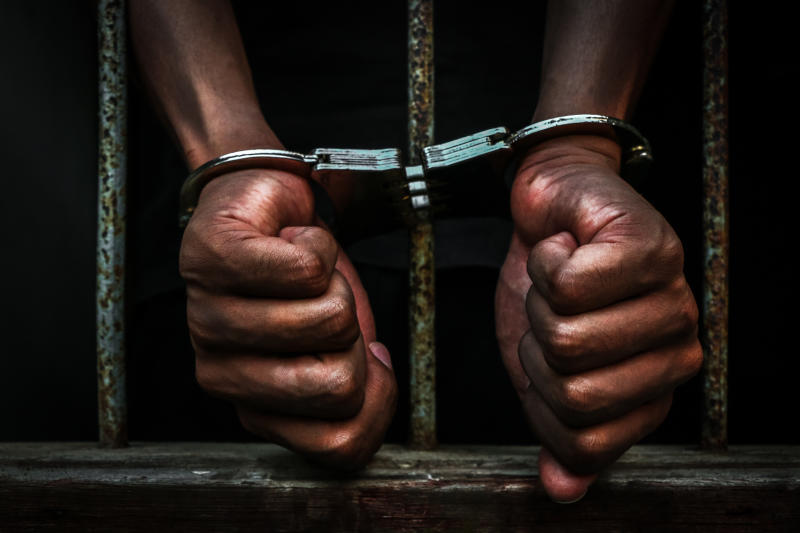 [Courtesy]
A 19-year-old teenager is in trouble with authorities for allegedly defiling a 16-year-old girl.
Tyson Ongaki has been charged before a Kisumu Chief Magistrate's court and accused of intentionally defiling the minor on various dates. The crime was allegedly committed in Bomet.
The teenager who appeared before Chief Magistrate Peter Gesora however denied the offence and has been released on a Sh100,000 bond.
The court heard that after committing the offense on diverse dates between March 26, 2021 and May 14, 2021, the teenager moved to Kisumu.
He has also been charged with committing an indecent act with a minor.
An investigating officer handling the matter told the court that the suspect was arrested in Kisumu.
The magistrate directed that the matter be heard on June 15, 2021.
Take a quick survey and help us improve our website!
Take a survey