Britam appoints Josephine Ossiya to its Board : The Standard
Britam Holdings has appointed Ms Josephine Ossiya to its Board of Directors.
Ms Ossiya is a finance professional with over 20 years' experience in financial services.
She has worked in various sectors including energy, oil and gas, pension, financial services, real estate and telecommunications.
She has worked extensively within Africa in Uganda, Ghana, Kenya, DR Congo, Zamba and South Africa.
Ms Ossiya holds a Bachelor of Commerce degree and an MBA in International Business. She is a member of the Institute of Certified Public Accountants of Uganda (ICPAU), a fellow of the Association of Chartered Certified Accountants UK (ACCA) and a Member of Institute of Internal Auditors Inc. US (IIA)
The Company also announced the retirement of Mr Mike Laiser as a Director of Britam Holdings having attained the age of 70 years.
Register to advertise your products & services on our classifieds website Digger.co.ke and enjoy one month subscription free of charge and 3 free ads on the Standard newspaper.
Related Topics
Comments
comments
More workers lose jobs as corona sinks hotels: The Standard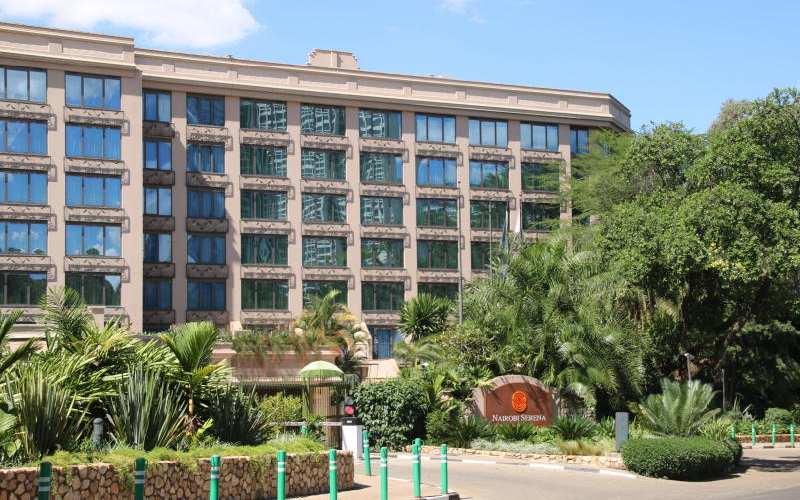 Business
However, others such as PrideInn Hotels say they are planning to reopen this month.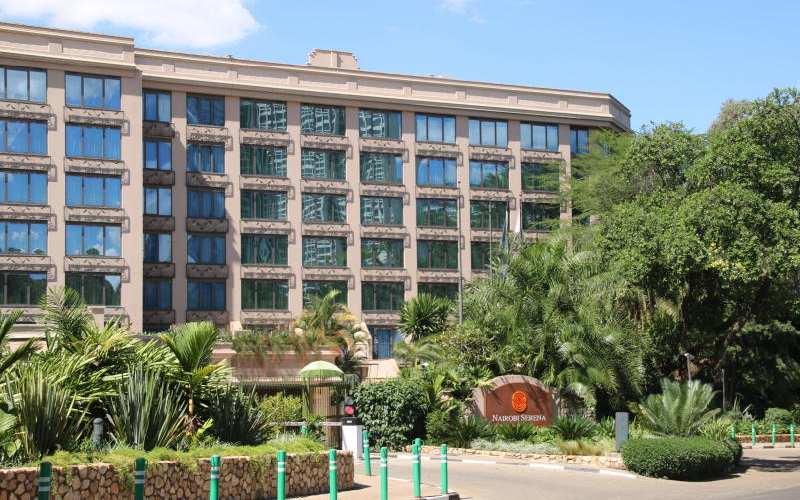 Serena Hotels has sent its entire staff on unpaid leave starting this month as effects of Covid-19 pandemic continue to sink the hospitality industry.
Serena joins a growing list of premier hotels hard hit by the deadly virus with their mainstay –tourism, events and conferences – having dried up owing to restrictions in travel and other measures meant to curb the spread of the virus.
Serena Hotels Managing Director Mahmud Janmohamed described the business as being in a "desperate situation" adding that all indications were "clear" that their units would remain shut this month.
SEE ALSO: Koffi back 4 years after he was kicked out of Kenya
"All staff will from 1st June 2020 take unpaid leave until further notice. However, for the month of June 2020, Sh10,000 only, less National Social Security Fund and the National Health Insurance Fund deductions," said Janmohamed in a memo to staff.
"It is our sincere hope that you understand the desperate situation that we are all in and support this decision."
Essential staff
Serena Hotels was last month forced to shut down about 10 of its lodges and camps in Kenya and Tanzania hoping to reopen on June 15, 2020.
Janmohamed said essential staff required to be on duty on a regular basis will be paid 30 per cent of their salary for the month of June.
He added that staff needed on a rotational basis to keep the properties serviced would only be paid for the days worked.
All major hotels in Kenya have temporarily closed since March following suspension of flights and restrictions imposed by the government.
Last week, owners of the iconic Fairmont Norfolk announced they were shutting indefinitely and would fire all employees as the pandemic bites.
The Fairmont Hotels and Resorts said they are going to close Fairmont The Norfolk and Fairmont Mara Safari Club.
Other top hotels that have halted operations owing to the Covid-19 pandemic include Nairobi's Tribe Hotel, Ole Sereni and DusitD2.
However, others such as PrideInn Hotels say they are planning to reopen this month.
Those that reopen, however, have to institute strict operating procedures, including social distancing and frequently sanitising premises to ensure safety.
President Uhuru Kenyatta has hinted on plans to re-open the economy and is expected to make a key announcement to that effect this Saturday after the current dawn to dusk curfew expires.
He announced a Sh53.7 billion stimulus package meant to cushion the country from the economic rampage caused by Covid-19. Part of the money will go towards cushioning the tourism industry and will be used to provide soft loans to hotels.
Comments
comments
SMEs receive fresh guarantees to ease repayment of loans
SMEs receive fresh guarantees to ease repayment of loans
Monday, June 1, 2020 0:01

By GEOFFREY IRUNGU
The African Guarantee Fund (AGF), a non-bank financial institution jointly owned by the Danish and Spanish governments as well as the African Development Bank (AfDB), is to guarantee small and medium enterprises (SMEs) to have their loans with commercial banks restructured.
The AGF Covid-19 Guarantee facility will allow SMEs to pay less over a given period than what they had been paying and therefore cope better in the face of the Covid-19.
"African Guarantee Fund for Small and Medium-sized Enterprises (AGF) has announced its Covid-19 response aimed at reducing the uncertainties facing financial institutions in Africa as a result of the global coronavirus pandemic.
"AGF's Covid-19 response is built on the imperative need for commercial solutions over and above the regulatory efforts already provided by the various central banks and governments in the continent," said the AGF in a statement.
"The African Guarantee Fund's response sets the platform for economic stabilisation, followed by an economic revival through AGF's newly developed Covid-19 Guarantee Facility that will, firstly, provide more comfort to financial institutions to restructure facilities that become non-performing because of Covid-19 and, secondly, provide commercial stimulus to the financial sector with the aim of mitigating the deterioration of SMEs' perceived risk."
The AGF, however, did not reveal the amount set aside for guaranteeing the SMEs nor did it give any criteria to be used in determining which entities qualify.
Kenyan banks have been restructuring loans held by their clients in recent months, but so far the amount whose terms have been so changed is still less than Sh200 billion out of an industry loan portfolio of over Sh2 trillion.
Comments
comments
A future of redesigned public, working spaces
A future of redesigned public, working spaces
Monday, June 1, 2020 0:01

By JAMES KARIUKI
Social distancing is now the norm in every public space thanks to the highly contagious Covid-19.
With the World Health Organisation (WHO) warning that the virus could be here to stay, the possibility of social distancing remain with us for a while looks real.
On the basis of this eventuality, built environment experts now want public spaces and buildings redesigned to mitigate future pandemics known to thrive in dingy, congested and poorly planned spaces.
The experts said Kenya should learn from the Covid-19 pandemic that has led to changes in seating arrangements in vehicles, offices and limited public gatherings to a minimum of 15 people.
Architectural Association of Kenya(AAK) president Mugure Njendu said post-Covid, major changes must be made within private and public buildings to create spaces that enable people to observe social distancing to deter new Covid-19 infections.
"We need less desks within offices and workmates in large groups must be retained in same groups to help contact tracing in case of new infections," she said, adding that movement within offices should be remodelled to accommodate separate entry and exit points to reduce regular interactions.
Companies and state agencies, Ms Njendu said must adopt a "hands-free" way of doing things from opening doors, water taps, soap dispensers and elevator buttons. She was speaking when they launched the fourth weeklong public sensitisation campaign, dubbed #JeUnaMjengo, on safe buildings.
Speaking at the same event, AAK's Town Planners Chapter chair Juliet Rita called for a fresh examination of all public spaces from markets, bus stages and termini as well as public offices, health centres, educational and sports facilities to inform mitigation measures that enhance healthy living within urban areas.
The physical and transport planner said Kenyans must pro-actively protect public spaces from grabbers by keeping tabs on plans and proposals posted on county government websites.
"Interrogate the county spatial plans, county investment plans and most importantly the municipalities' annual investment plans. Nairobians should know 'the NIUPLAN', the envisioned railway city among other plans like the back of your palms so that you can question development decisions that are contrary to these plans," she said.
AAK's honorary secretary Marylyn Musyimi called for increased investments in social public infrastructure to ease queues at watering points and reduce jostling for space along footpaths used by bodaboda operators as well as pedestrians.
"Dignified housing must provide well ventilated functional spaces with good lighting and built using an appropriate choice of material. They must be provided with clean running water, electricity, proper sanitation, green spaces, pedestrian and cyclist lanes on roads, schools, hospitals and religious and social spaces," she said.
The AAK campaign that lasted five days called for closer engagements between professionals, regulatory authorities and investors to ensure quality properties that adhere to laid down rules are put up to avert demolitions and building collapsing due to poor workmanship.
Meanwhile, churches and mosques as well as public gatherings might witness a major shift in sitting arrangements leading to reduced audiences and mandatory temperature testing via auto-thermal cameras or handheld thermal guns.
Restaurants and retail chains are already taking steps towards making their spaces safe, having installed plexiglass in key service areas to minimise human contact while allowing operations to go on
Fast-food restaurant operator Simbisa Brands has opened a takeaway section at its latest outlet at a petrol station on Eastern bypass, Ruiru that incorporates Pizza Inn, Chicken Inn and Creamy Inn awaiting inspection and advises on the sitting arrangement on its first floor dining area.
Nairobi's Naivas outlet on Moi Avenue has been controlling traffic to reduce crowding where shoppers line up outside the facility.
Most drugstores, money agents, retail shops and takeaway eateries have placed branded strapped encouraging customers to shop while standing about a metre away from the counter while service outlets have all their attendants equipped with masks.
Post-Covid, most facilities and public service vehicles will likely provide sanitisers as well as soap and water. Ms Njendu said future construction designs of buildings will have to incorporate larger spaces and more doors as well as new restroom designs to accommodate the social distancing rule, while buttonless elevators might become the norm with more people preferring to walk up and down the stairs.
Comments
comments