BOOK REVIEW: Michelle on sacrifices she made for Obama to reign
Michelle on sacrifices she made for Obama to reign
Thursday, February 21, 2019 22:00

By IVY NYAYIEKA
Referencing a journal entry during the early days of their relationship, Michelle Obama writes, "I was deeply, delightfully in love with a guy whose forceful intellect and ambition could possibly end up swallowing mine."
Michelle Obama's Becoming is an illuminating and beautifully written autobiography of the first black First Lady of the United States.
There are two kinds of Becoming readers. Some enjoy the story more before Barack Obama's arrival. Some tolerate that section and then gobble the book when the aloof but charming genius arrives like the reward they deserve after struggling through the first section.
I preferred the section before Barrack's arrival when the only sacrifice Michelle made to achieve her dreams was working hard.
Consequently, she is an excellent student, graduates from Princeton and then Harvard and works at an esteemed law firm.
However, after she met Obama, Michelle was not only working hard to excel in the workplace but also fighting the risk of falling behind professionally because of the responsibilities that came with being Obama's wife.
She takes on most of the parenting responsibilities since Obama is working as a senator in Illinois.
She starts to work part-time to keep up, describes how much she hated the experience and then goes right back to doing the same later when she has to work the campaign trail on Obama's behalf.
She earned her position as First Lady, and not just through a wedding certificate.
"Our decision to let Barack's career proceed as it had — to give him the freedom to shape and pursue his dreams — led me to tamp down my own efforts at work.
"Almost deliberately, I'd numbed myself somewhat to my ambition, stepping back in moments when I'd normally step forward," she writes.
"I was always aware of everything I could have followed through on and didn't … You hear all the time about the trade-offs of being a working mother. These were mine. If I'd once been someone who threw herself completely into every task, I was now more cautious, protective of my time, knowing I had to maintain enough energy for life at home."
In contrast, she says this of Barack, "He was a serial over-committer … taking on new projects without much regard for limits of time and energy."
Don't let my possibly myopic reading fool you though. Ms Obama achieves a lot even after her marriage, first through the grassroots education and health projects she drove to empower her community and then for the health of children battling obesity in the US.
Additionally, despite her disavowing politics, she enjoyed spending time with Americans on the hectic campaign trail, specifically the US military families for whom she effects welfare policies as First Lady.
Comments
comments
Ban on single use plastic takes effect on Kenya's protected areas: The Standard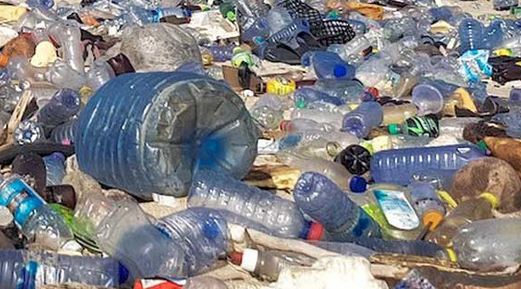 Business News
Results indicate an 80 per cent success rate and reduced polythene bags along Kenya's coastline, parks and drainage.
The single use plastics ban that will be in effect in all Kenya's protected areas including its beaches, national parks, conservation areas, and forests will take effect on June 5.  
According to a newly launched trend report by Sustainable Inclusive Business (SIB-Kenya), the ban is a logical next step in reducing the amount of unsustainably disposed plastics; after the 2017 ban on throw away carrier bags.
Results indicate an 80 per cent success rate and reduced polythene bags along Kenya's coastline, parks and drainages.
"This comes at a time when we see an increase in single-use plastic products, and the ban will go a long way in encouraging the adoption of the refuse, rethink, remanufacture, recycle, and recover model of production," noted Sustainable Inclusive Business Director Karin Boomsma
"Plastic production is expected to double over the next 20 years, most of which will be single use packaging material."
The report provides more insights into the implications of the Kenyan single-use plastic ban on the economy, planet and people, and how businesses both small and established can prepare for alternatives.
The ban on single use plastics places Kenya among the first movers in a trend towards a cleaner and healthier environment globally. Other African countries in the frontline of eliminating the use of single-use plastics with combined total bans and levy on retailers include Rwanda and South Africa.
With Kenya being one of the fastest-growing economies in Sub-Saharan Africa, the landfill menace is expected to expand faster, posing both environmental and health risks to the country and its people. If well implemented, the ban on single-use plastics will profit public health, tourism and agriculture, among others. This is by ensuring a cleaner environment with less plastic pollution, a factor beneficial not only to human health, but also to biodiversity and will make Kenya's tourism destinations more appealing for both domestic and foreign travelers. 
The report highlights three megatrends preceding the single use plastic ban. These include the need to shift towards the circular economy, the need for businesses to adopt a more holistic approach in their relationship with nature and the need to deal with externalities such as plastic waste pollution, emissions or the depletion of resources.
"Innovation will help us replace plastic with more sustainable materials, which requires new production and sourcing systems as well as new business models. Therefore, public-private partnerships will go a long way to ensuring businesses have access to sustainable alternatives to the banned items, which will also provide huge opportunities for the private sector to create new jobs," added Boomsma.
Besides the trend report, SIB-Kenya has set up an online crash course available to the public, aimed at helping readers understand the plastic ban concept, policy overview, best practices from frontrunners as well as ways to deal with the ban in Kenya.
A recent expression of interest for suppliers of alternatives to the single-use plastics sent out by the organization, further aims to create a linkage with players in the hospitality, travel, tourism, and MICE industries. The ban includes cutlery, straws, balloons, PET-bottles, cigarette butts, sweet wrappers, and other products containing polymers that are harmful to the environment when not properly disposed.
Comments
comments
Kenya records highest Covid-19 recoveries as cases rise by 123
Kenya records highest Covid-19 recoveries as cases rise by 123
Wednesday, June 3, 2020 18:26

By ANNIE NJANJA
Kenya has reported the highest Covid-19 recoveries to date in a single day, after discharging 54 people from hospitals who tested negative for Covid-19.
The new recoveries now brings to 553 the total persons discharged from hospitals since April 1- when the first person was reported to have made a full recovery.
"I want to take this opportunity to thank and pay tribute to our healthcare workers for this success. This demonstrates that, with good management, this disease, when clinically manifested, is curable and not a death sentence," said Ministry of Health Chief Administrative Secretary Rashid Aman.
The Ministry of Health also reported 123 new Covid-19 cases in the country over the last 24 hours bringing the total to 2,216. Some three persons, including a 12 year boy discovered to have had the virus posthumously, also died bringing the total deaths to 74.
Truck drivers flouting guidelines
Mr Aman also noted the increasing cases among truck drivers and the flouting of the Covid-19 guidelines issued by the ministry amongst this group.
Already governor's of counties along the transport corridors and borders have sounded an alarm over the rising Covid-19 cases in their counties due to congestion caused by truck drivers waiting for their results.
Truck drivers are required to take a Covid-19 test every 14 days and 48 hours before they depart for neighbouring countries, a guideline that a majority are not adhering to causing congestion at the borders.
Some 35 truck drivers from Busia's Malaba border, Turbo in Uasin Gishu and in Namanga in Kajiado county were yesterday found to be Covid-19 positive.
"We have noted that a majority of truck drivers arrive at our borders without this valid document, expecting to be tested at the border. This has caused unnecessary snarl ips and delays that you have witnessed. These are scenarios that can very easily be avoided," said Mr Aman.
The 44 cases in Nairobi are distributed in Kibra, Westlands, Dagoretti North, Embakasi West and South, Langa'ata, Makadara, Mathare, Kasarani, Ruaraka and Kamukunji. Mombasa had 34 cases while Nyeri had three and Garissa and Laikipia had a case each.
Comments
comments
NTSA plans mandatory cashless fare payment: The Standard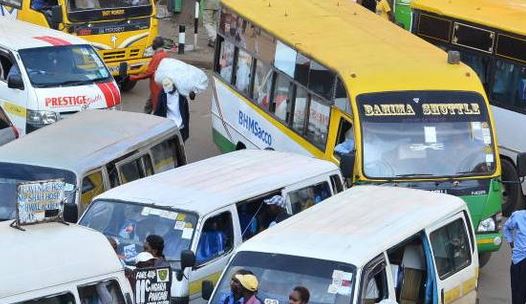 Sci & Tech
It will soon be illegal to pay bus fare with cash as the government makes another attempt at digitizing payments in the Sh200billion matatu sector.
It will soon be illegal to pay bus fare with cash as the government makes another attempt at digitizing payments in the Sh200billion matatu sector.
The National Transport and Safety Authority, NTSA has begun the work of registering service providers to offer cashless payment systems to matatu operators across the country.
The move comes even as new infections for the COVID 19 coronavirus continue to be recorded with the NTSA looking to launch a contact tracing app with the new regulations.
"Pursuant to section 30(2) of the NTSA Act, 2012, the authority plans to introduce mandatory use of cashless payment for all public service vehicles (PSV),' said the NTSA in a public notice.
SEE ALSO: NTSA warns against 'wide-load' sign display on vehicles
"The cashless payment system will also provide a platform for deployment of an effective contact tracing (passenger manifest) application to support the government's effort in addressing the coronavirus pandemic," said the notice.
Contact tracing apps use Bluetooth technology to notify smartphone users when they are in the vicinity of someone who has been exposed to COVID 19.
Several governments across the world including China, South Korea, and Germany have developed nation-wide contact tracing apps as a means of fighting the spread of the virus even as experts caution about their effectiveness.
"Unfortunately, the science of how COVID-19 transmits remains unsettled, as is often the case in emergent epidemics," said Sean McDonald, a policy analyst at the Center for International Governance. "As a result, contact tracers are left casting a wide net."
"In countries where new technology for contact tracing has been employed with some success, such as in South Korea and Singapore, this technology is mostly experimental and in addition to work carried out by human contact tracers," explains McDonald.
SEE ALSO: Be careful before pasting the wide-load sign on your vehicle
The rollout of a contact-tracing app by the NTSA is likely to raise questions over the state agency's capacity to manage a complex system with significant implications to Kenyans' personal data.
In February the NTSA was accused of overstepping its mandate through the draft Operation of Digital Hailing Operators Regulations, 2019.
Among the proposals in the new law was to have taxi-hailing operators like Uber, Little and Taxify submit to NTSA a list of all the drivers on their staff as well as a data security policy that ensures protection of the drivers' and passengers' personal information.
According to data from the Kenya National Bureau of Statistics, KNBS, the number of 14-seater matatus in the country last year stood at 47,183, with mini-buses (15-33 seater) and buses (34 and above seaters) standing at 8,969 and 7,786 respectively.
Matatu Owners Association boss Samuel Kimutai welcomed the move to make cashless payments mandatory saying the government should first consult sector players and develop a robust legislative framework.
SEE ALSO: Thousands of new vehicles stuck in Mombasa due to Covid-19 shutdown
"We have tried this in the past but there was no proper legislative policy to support our efforts," said Mr. Kimutai. "Matatu owners lose the most from corruption in the sector. We need to be included in the discussions to ensure we have competent service provides who will not take exorbitant commissions."
Comments
comments