BODO: Why new insolvency law should comfort investors
Thursday, September 13, 2018 19:47

By GEORGE BODO
ARM Cement Plc #ticker:ARM now becomes the second-high profile administration case under the current Insolvency Act, 2015, which came into force on January 18, 2016. ARM Cement was placed under the administration of PricewaterhouseCoopers (PwC) on August 17, 2018 by its lenders.
It now joins Nakumatt Supermarkets, the first high profile company to have fallen into the Act's jurisdiction.
However, ARM's case is unique given that it is a public company. Indeed, trading on the company's stock has since been suspended. Obviously. However, for investors, who have probably been spooked by the suspension, there are certain interesting facets of the relatively new Act worth taking into consideration.
First, unlike its predecessor, the Companies Act, it is quite progressive and its pronouncement on a company doesn't automatically imply a call for hammer on the company's assets. Instead, the main objective of the Act is to maintain a company as a going concern. Consequently, at the core of it, resuscitating a business is main deliverable of the administrator.
To support this objective, the Act has done away with the office of the receiver and replaced it with the office of the administrator. As set out in Section 522(1) of the Act, the administrator has three objectives: (i) maintain the company as a going concern; (ii) achieve a better outcome for the company's creditors as a whole, than would likely to be the case if the company were liquidated (without first being under administration); and (iii) to realise the property of the company in order to make a distribution to one or more secured or preferential creditors (and this is only applicable in the event that the business resuscitation is unsuccessful.
Secondly, the Act offers some form of protection to a company. Section 560(1) (a) provides that in the administration period, a security over the company's properties is only enforceable with the consent of the Administrator or approval of the Court.
Essentially, if a creditor had registered a charge on a company's properties — both moveable and immovable, realising such a charge requires some pre-approval.
Additionally, during the business resuscitation period, which is initialed at 12 months, with the option of extending for a further six months (at the Court's behest), the debtor is handed a reprieve from having to immediately honour creditors' demand notices. For ARM Cement especially, this means that the company's core business of producing and selling cement remains unencumbered.
Thirdly, the Act envisions that the Administrator(s), while primarily representing the interest of the creditor(s), will act in good faith to the company. Speculatively, the Act immerses the administrative receiver's skin into the game—akin to having an equitable share. Consequently, the administrator, in the course of retooling a company's operations, is largely expected to exercise due care.
For investors, this is probably the most progressive insolvency regime as it offers protection to a company by not automatically calling the bell on its assets. Further, a company's going concern is preserved. However, this calls for grit, focus, good faith and reasonable care on the part of the administrator.
Flat or pitched? Why your roof style matters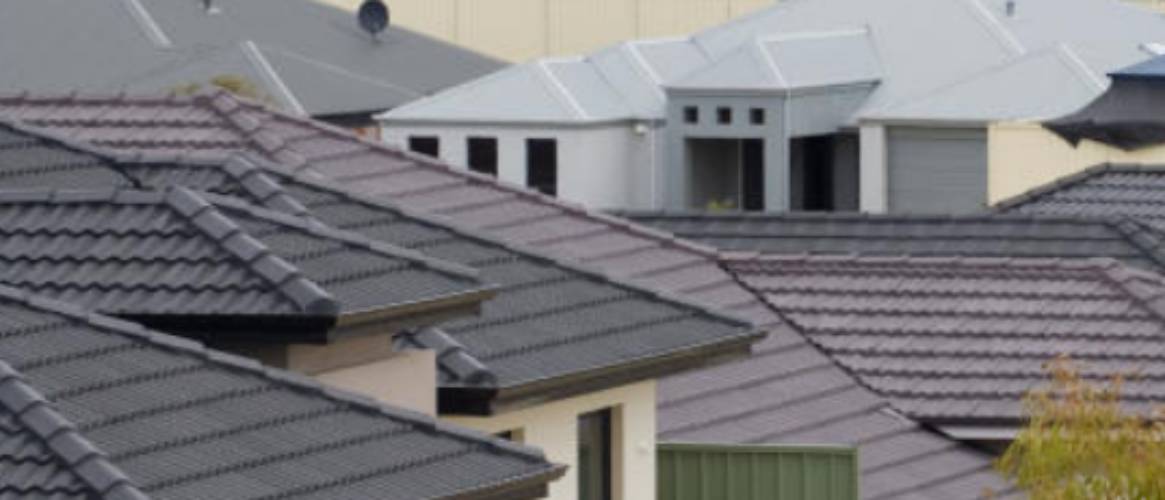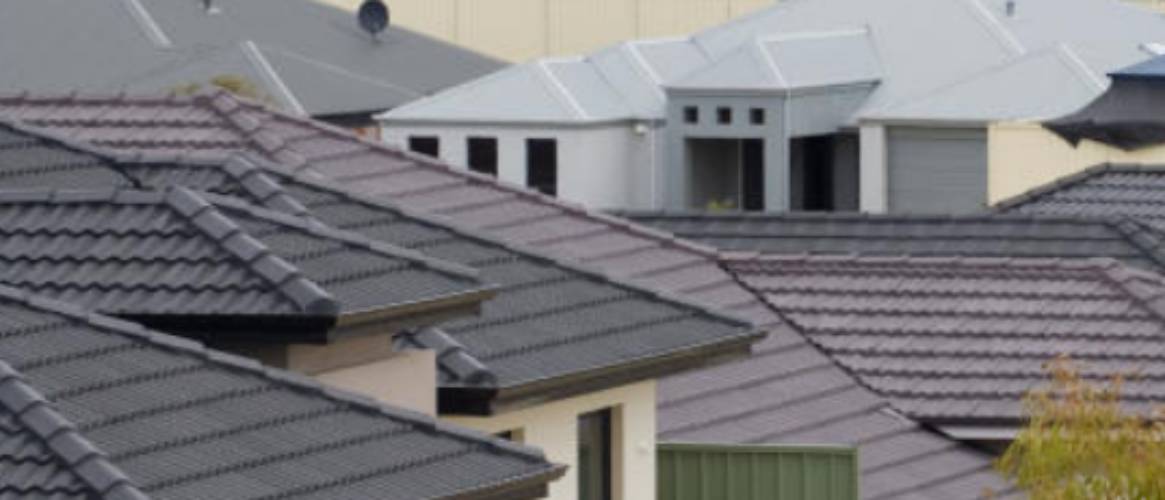 Although land prices have remained stagnant last year due to the effects of Covid-19, there is the optimism of a rebound in the real estate sector.
Lami Technologies closes $1.8 million seed funding to accelerate growth of digital insurance in Africa
NAIROBI, Kenya May 5 – Lami Technologies, a Kenyan insurance technology (insurtech) company that aims to democratize insurance products and services for low-income Kenyans, announced today it has raised $1.8 million in seed funding.
The round was led by Accion Venture Lab's seed-stage investment initiative that provides capital and extensive support to innovative fintech startups that are improving the reach, quality, and affordability of financial services for the underserved.
Founded by Jihan Abass in 2018, Lami is a digital insurance platform that enables partner businesses – including banks, tech companies, and other entities to easily and seamlessly offer digital insurance products to their users via its API. Lami can also be used by partner businesses to manage their own insurance needs.
Lami connects partner organizations, such as e-commerce platform Jumia, with underwriters and allows them to offer a superior customer journey. Through its API, users can get a quotation for motor, medical, or other tailored insurance products in seconds, then customize the benefits and adjust the premium to suit their needs, get their policy documents instantly, and claims are paid in record time.
Lami's services are enabled by its flexible insurance rating engine and direct integration with several parties and insurance companies. Lami co-designs innovative products with its underwriting partners to enable businesses to offer unique insurance products to their underlying customer base, with flexible options that meet their needs and cash flows, such as monthly medical policies for startup employees.
Jihan Abass, CEO, Lami, said: "This funding will allow us to invest in hiring more people, improving our technology, and growing our presence across Africa as we can continue to address the persistent insurance gap. At Lami, our vision is to help improve the financial resilience of millions by making insurance products more accessible and affordable for underserved populations. By enabling our business partners to offer customized insurance solutions, we are helping them provide more value to their customers, while enabling large volumes of users to access insurance, often for the first time."
Africa's insurance market currently stands at a 3 percent penetration rate, expect for South Africa, and is facing modernization and innovation challenges. Most insurance providers on the continent fail to offer flexible, affordable and tailored insurance coverage that can provide a safety net for the African consumer. Low insurance uptake is partly due to the traditional distribution and administration of policies, which mainly still relies on brick-and-mortar channels where policies are sold and processed.
safaricom share price declines lowering NSE activity
Safaricom Plc, the most capitalized at the Nairobi Securities Exchange(NSE), had its share price dip by 0.16%, bring down turnover at the bourse by 50% to KSh 249.4 Million.
Figures from the bourse indicate that Safaricom was the top mover at the bourse with a volume of 4.58 Million shares, followed by KCB( 838,100), Kenya Re(461,300), Centum (255,300) and NSE( 227,700).
Eveready E. A was the top gainer with a 9% gain to KSh 1.09, followed by Sasini, which was up 7.37% to KSh 18.95, Carbacid Plc which gained 5.50% to KSh 11.50, Home Afrika, which gained 5.26% to KSh 0.40 and Housing Finance which appreciated 4.72% to KSh 3.90.
The worst performing counters were led by Centum, followed by I&M, Longhorn, Safaricom and Absa Bank.
Eveready E. A Plc was the top price gainer at the lacklustre Nairobi Securities Exchange(NSE), its share price rising 9% and closing at KSh 1.09.
The listed firm began the year with a share price of KSh 1.20 but has since lost 9.17% off that price valuation, ranking it 50th on the NSE in terms of year-to-date performance.
Turnover at the NSE dropped to KSh 249.4 Million with a total of 7,540,900 shares in 955 deals traded.
Eveready was followed by Sasini Plc (7.37%), Carbacid Plc(5.5%)and Home Afrika Plc(5.26%).
Compared with the Tuesday, May 4th 2021 trading day, today's data shows a 47% decline in volume, a 50% decline in turnover, and a 3% decline in deals.
Centum Investment Plc was the worst performer, its share price falling 3.22% to KSh 15.05 per share. Others were I&M Holdings Plc which declined (0.7%), Longhorn Publishers Plc(0.66%) and Safaricom Plc (0.61%).
The benchmark NSE All-Share Index [NASI] declined 0.38 points to close at 169.69. The NSE 20 Share Index gained 16.68 points to close at 1862.07. The NSE 25 Share Index fell 0.23 points to close at 3685.10
The derivatives market had 32 single stock futures contracts valued at KSh 1.58 Million concluded, compared to the 70 SSF contracts valued at KSh 2.76 Million ended during the previous session.
The secondary bond market had bonds worth KSh 2.97 Billion transacted in 61 deals than the KSh 5.42 billion worth of bonds achieved in 137 deals in the preceding session.
ALSO READ: Safaricom's Bid for Ethiopian Telecom license excites Investors